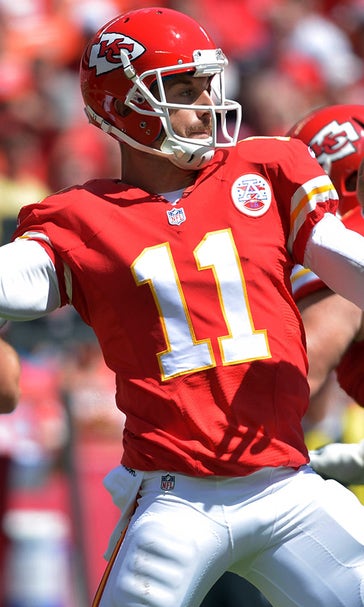 Chiefs look to avoid letdown vs. winless Raiders
BY foxsports • November 19, 2014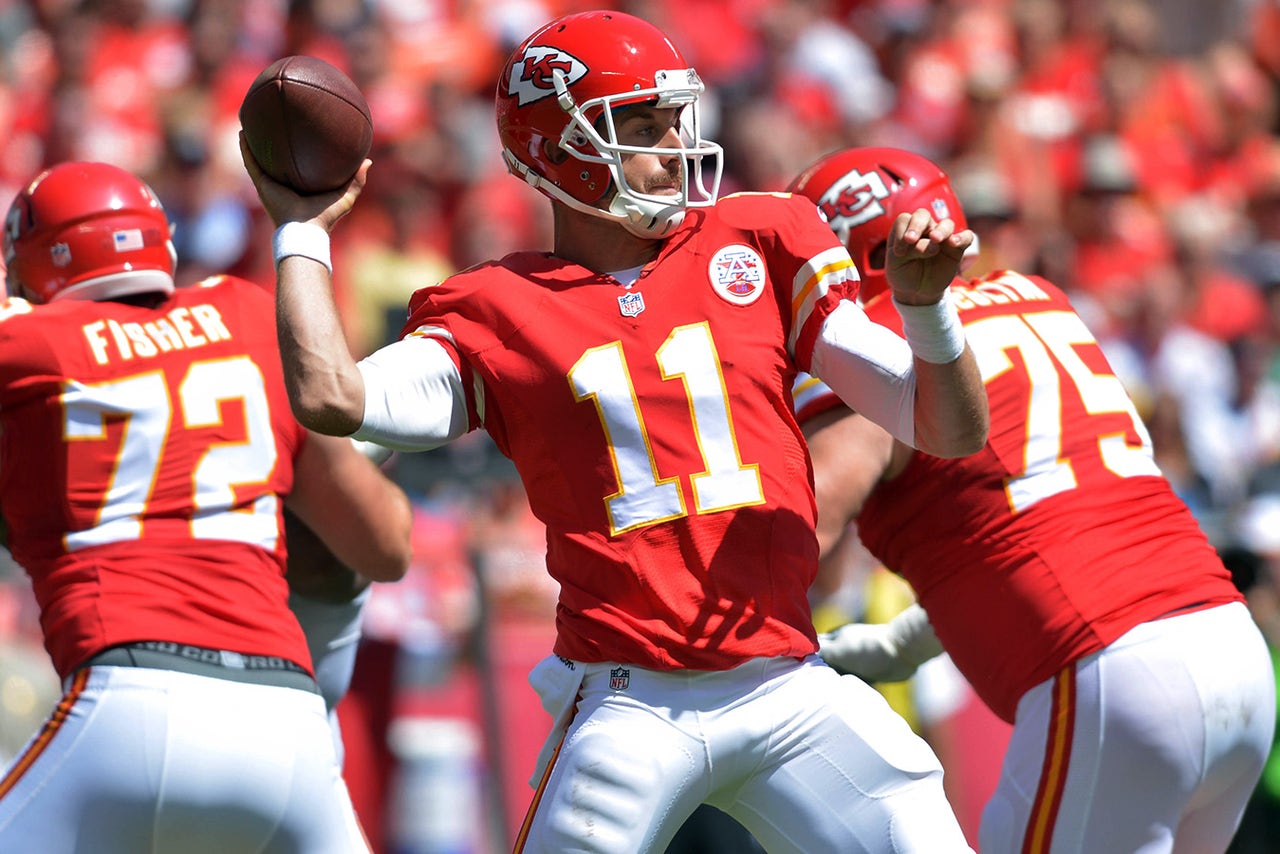 OAKLAND, Calif. -- Wedged between a pair of games against last season's Super Bowl participants, the Kansas City Chiefs appear to get a bit of a breather with a visit to the winless Oakland Raiders.
Just don't tell that to the Chiefs.
"We don't even talk like that around here and that's not even the way we think, not the type of group that we have," quarterback Alex Smith said.
"We do such a great job I think of kind of living week to week. And this week it's a short week. Guys immediately right after the game knew what we had in hand. Division game, on the road, there are too many things at stake here for us to even talk like that."
Kansas City (7-3) moved into a tie for first place in the AFC West by defeating defending Super Bowl champion Seattle at home last week. The task this week is to avoid a letdown against the Raiders (0-10) to assure the Chiefs are still in first when Denver visits Kansas City next week in a game that could determine the division champ.
The fact that the Raiders are a division rival makes the task of focusing on this week's game a bit easier for the Chiefs.
"When you go to the Black Hole, you better be ready. We know that," coach Andy Reid said. "That's a given, and this is a great rivalry that's far exceeded my time as a head football coach in this league, so we understand that these are two competitive football teams when they play each other. The records, you just throw the record out."
The Raiders would love to be able to throw their record out. They have lost 16 straight games dating to last season, going more than a year without a win.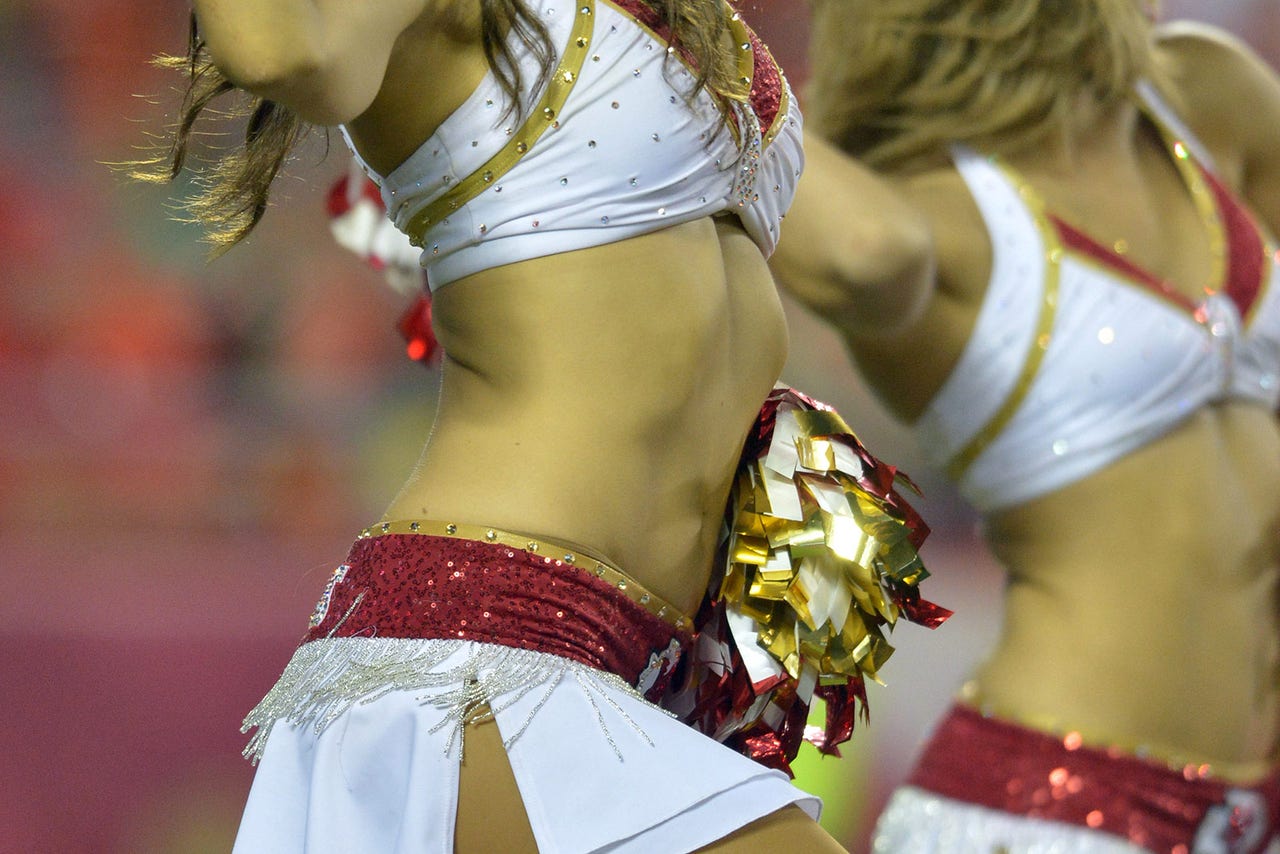 Flip through our photo album of NFL cheerleaders.
Oakland is three losses away from tying the franchise record for longest skid and six shy of joining the 2008 Detroit Lions as the only teams to go winless in a 16-game season.
"We have to keep playing," safety Charles Woodson said. "We have another game on Thursday night against another tough team and division opponent. We just have to put it behind us. We have to win."
Here are some things to watch when the Chiefs visit Oakland:
SENSATIONAL SCREENS
The Raiders had no answer for screen passes to Jamaal Charles when these teams met last December. Charles caught eight passes for 195 yards and four touchdowns. He added 20 yards rushing with a touchdown and joined Shaun Alexander, Jerry Rice and Clinton Portis as the only players since the merger to score five touchdowns and gain at least 200 yards from scrimmage in a single game.
MORE MURRAY
Third-stringer Latavius Murray gave Oakland's running game a bit of a spark with 43 yards on four carries last week, including a 23-yarder that was the longest run by a Raiders back all season. With Oakland on pace for the most anemic rushing attack in 68 years, Murray might get a few more shots Thursday ahead of Darren McFadden and Maurice Jones-Drew.
"His number was called, he made some plays," interim coach Tony Sparano said. "He played a little bit more and he's going to continue to do that."
MISSING WIDEOUTS 
The Chiefs have gotten to first place despite having no touchdown catches from a wide receiver this season. Smith has six TD passes to his tight ends and five more to the running backs, but hasn't found Dwayne Bowe or any of the other wide receivers for a score.
"We're more concerned with scoring touchdowns period more than anything," Smith said. "We've got a group that doesn't really care who's getting them, as long as they're scoring."
SACK ARTISTS 
The Raiders will have their hands full with Kansas City's front seven that is tied for third in the NFL in sacks with 30. Linebacker Justin Houston leads the NFL with 12 and Tamba Hali has five more. Making it even tougher is the presence of tackle Dontari Poe, who has five sacks and makes it hard for the offense to focus on the outside rushers.
"When you have a player like that in the middle and then you have two edge rushers on the edge like they have, you get into some single matchups," Oakland interim coach Tony Sparano said.
STRUGGLING OFFENSE
The Raiders are last in the NFL in scoring at just 15.2 points per game and the offense has been particularly bad of late. Oakland has failed to top 240 yards of offense in its past three games as rookie quarterback Derek Carr has struggled after a promising start to the season.
---