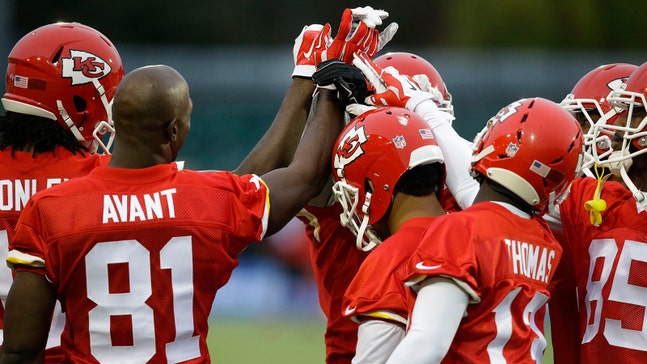 Chiefs land in London to face Lions as official 'home' team
Published
Oct. 30, 2015 3:02 p.m. ET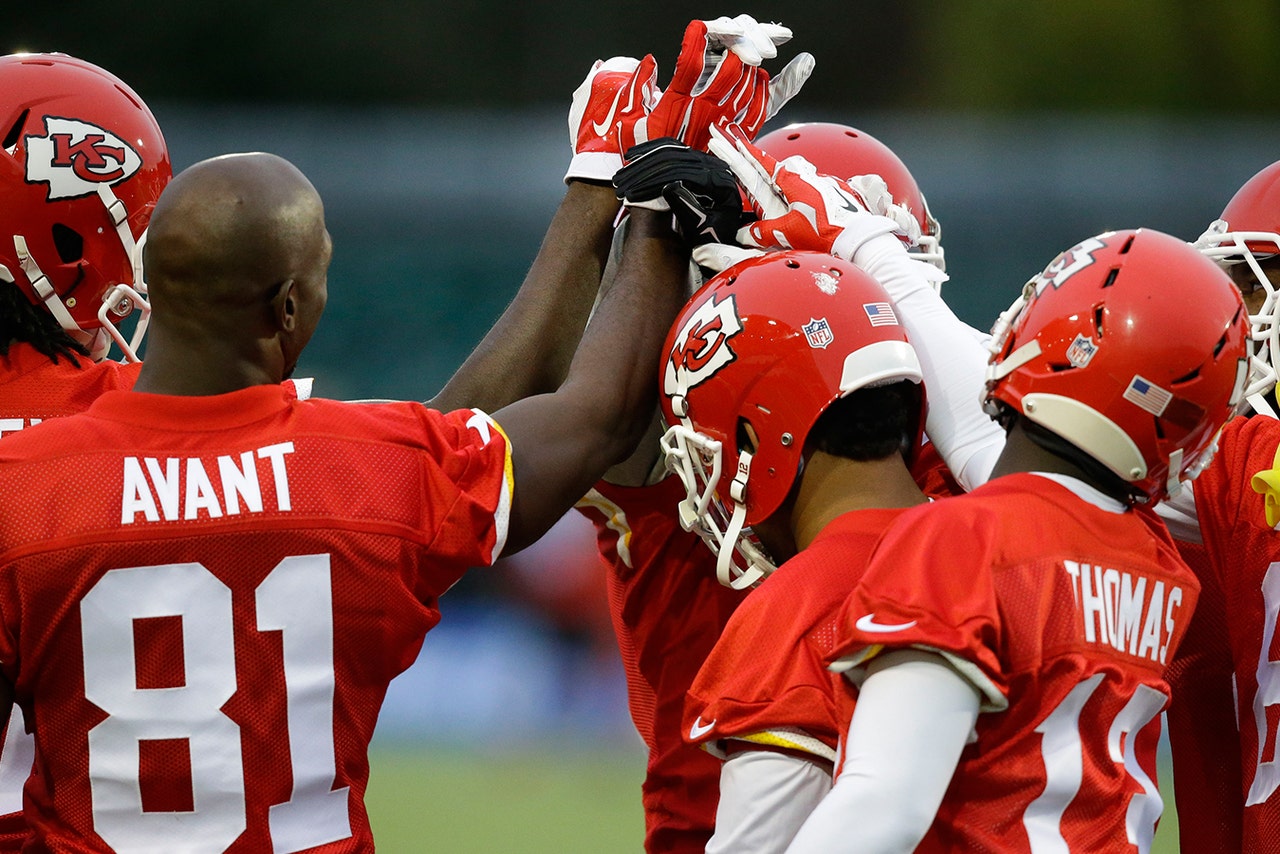 LONDON -- The Kansas City Chiefs, renowned for their high-decibel fans and enviable home-field advantage, are about to play their strangest "home" game in team history -- in front of 84,000 mostly English spectators 4,300 miles (7,000 kilometers) from Arrowhead Stadium.
Sunday's Wembley Stadium matchup with the Detroit Lions (1-6) marks the latest chapter in the NFL's ambitious effort to build a popular British base for American football, and for the Chiefs (2-5) it will be their first regular-season game played on foreign soil.
Coach Andy Reid and quarterback Alex Smith vowed to ensure that the sacrifice of a real home game wouldn't cost the Chiefs a win against Detroit, another star-studded team on paper that has failed to meet high preseason expectations.
"For us to get a W and go to the bye and catch our breath, it is big. I'd be lying if I said it wasn't," Smith told reporters at the team's temporary training facility in north London. "We've dug ourselves a hole and we can't afford another slip-up."
The Chiefs staged a full practice in shields only Friday following a nine-hour overnight flight to London during which coaches advised players to sleep every minute they could. But Smith said he used part of the flight to watch game film on an iPad, while safety Eric Berry said there was plenty of clowning and joking among teammates.
"Nobody got that much sleep last night. It was nice to run around today after sitting on that flight so long, but I'm sure we'll crash tonight," Smith said.
During the brief period that journalists were permitted to watch training on an artificial turf field at the London Saracens rugby club, Smith fired a smooth string of sideline bombs to a parade of running backs, tight ends and wide receivers -- with not one drop in evidence to blame on jet lag. Michael Jackson's "Don't Stop `Til You Get Enough" boomed from loudspeakers to keep the mood upbeat.
For the fifth time in eight weeks, the Chiefs will be forced to juggle assignments on their offensive line, which has given up 26 sacks this year, second worst in the league. Starting left guard Ben Grubbs was left behind in Kansas City with a neck injury sustained in last week's 23-13 victory over the Pittsburgh Steelers.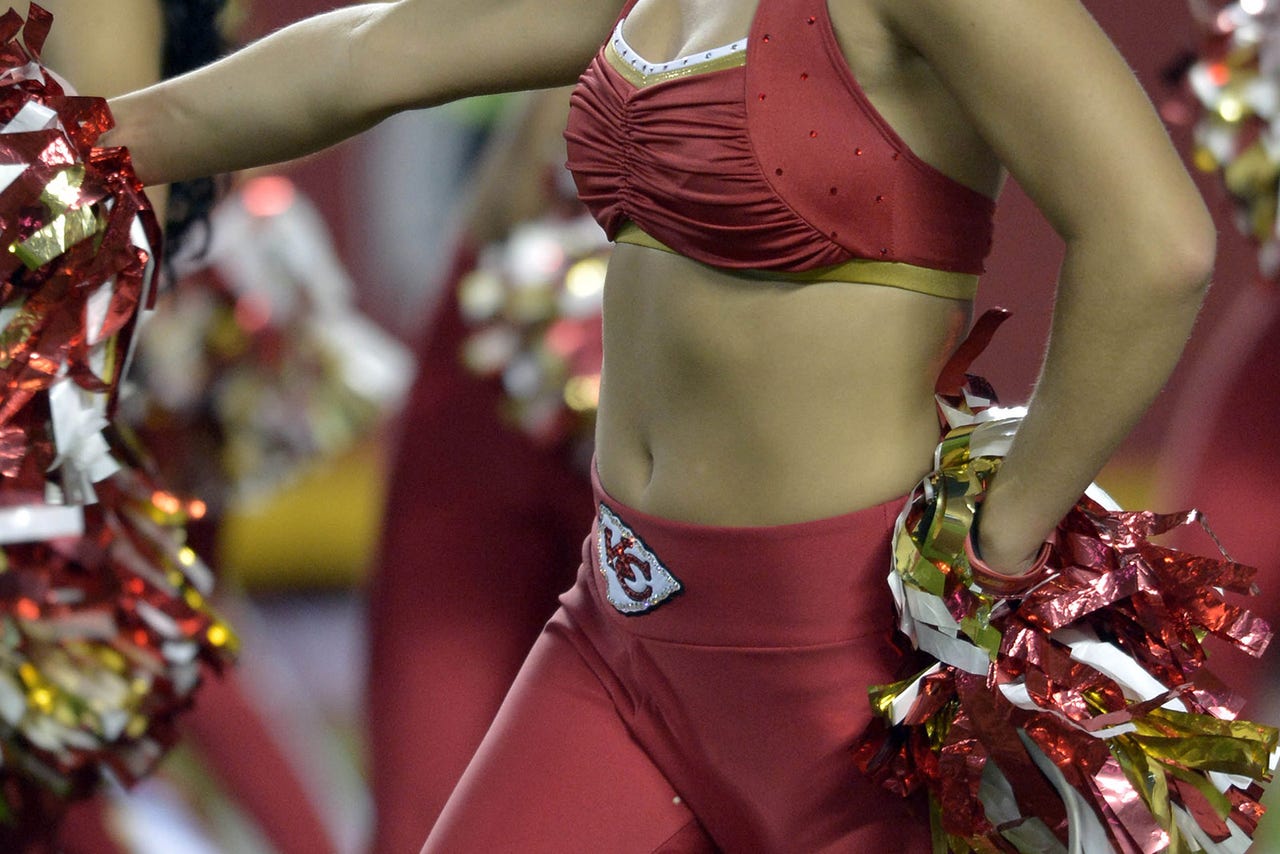 Lookin' good! Flip through our photo album of NFL cheerleaders. 
Reid said he wasn't sure yet how the team would adjust the offensive line. "We're rotating a couple folks in there. I'll let you know on Sunday," he said.
Also absent from the flight because of injury were rookie linebacker Ramik Wilson and backup defensive end Mike DeVito. Reid reported no other health concerns, with wide receiver Jeremy Maclin back to full activity after being held out of last week's game with a concussion.
Running back Charcandrick West, an undrafted second-year player who has carried the load for the past two weeks following Jamaal Charles' loss to a season-ending knee injury, is hoping to build on last week's breakout 110-yard, one-touchdown performance on 22 rushes. West, who has taken Charles' advice to write down weekly goals, said Sunday's aim is to reach 200 yards and three TDs.
Was he kidding? "We'll see Sunday," he said with the broadest of smiles.
NOTES: The Chiefs have played on foreign fields four times before, but all were preseason games in the German capital, Berlin, in 1990; Monterrey, Mexico, in 1996; and Tokyo twice in 1994 and 1998. Kansas City beat the Dallas Cowboys 32-6 in Mexico but lost the other three exhibitions to the Vikings, Packers and then-Los Angeles Rams. ... It's tough to win as the official "home" team at Wembley. In the previous 13 NFL games staged there since 2007, the home side has won only once -- in last weekend's 34-31 victory by the Jacksonville Jaguars over the Buffalo Bills.
---