Charlotte Hornets at Miami Heat game preview
BY The Sports Xchange • March 8, 2017
TV: FOX Sports Sun
Time: Pregame coverage begins at 7 p.m.

CAN'T GET TO A TV? WATCH IT LIVE ON FOX SPORTS GO

MIAMI -- With a little over one month left in the NBA's regular season, there appear to be six teams battling for the final three playoff berths in the Eastern Conference.

Those six teams are bunched within four games of each other, and two of them -- the Miami Heat and Charlotte Hornets -- will meet Wednesday night at AmericanAirlines Arena.




The Hornets (28-35) are in the worst position of those six teams, sitting in 11th place, three games out of eighth. But the Hornets have won two games in a row, taking down one of the teams they are chasing on Monday with a win over the sixth-place Indiana Pacers.

"There's no quit in us," Hornets guard Kemba Walker told the media after he scored 28 points in the 100-88 win over Indiana. "I think we've got a chance, still. We've got to take care of these remaining games."

It certainly helps the Hornets' chances when Walker plays the way he is right now as evidenced by the Eastern Conference Player of the Week award he won before Monday's game. Walker averaged 27.7 points, 6.3 assists and 4.3 rebounds last week.

This week is off to a similarly good start for Walker, who will now lead his team against the red-hot Heat (30-34), who are in ninth place after having won 19 of their past 23 games.

The Heat is just 11/2 games behind the Detroit Pistons and Chicago Bulls, who occupy seventh and eighth place. The Milwaukee Bucks are the other team in this mix, and they are just percentage points behind Miami.

Handicapping the race is difficult because it is so tight. The Pacers have the best record among the six teams, but they are also playing the worst basketball over the past 10 games, dropping seven of those contests.

The Heat is at the other end of that spectrum, having knocked off the defending NBA champion Cleveland Cavaliers twice over a three-day span, home and home.

Cleveland rested All-Stars LeBron James and Kyrie Irving on Saturday in Miami, cheapening the first Heat victory. But Monday in Cleveland, James and Irving scored a combined 62 points, and the Cavaliers still lost, 106-98.



James and Irving played heavy minutes, 39 and 40 respectively, and it still wasn't enough to knock off Miami.

Dion Waiters led Miami with 29 points, including a three-point dagger he banked in off the glass with 12.2 seconds remaining.

"We believe in ourselves," Waiters told the media after the upset win. "If other people don't (believe), I think we've done a good job of opening their eyes."

The Heat, despite the massive hot streak they're on, are far from guaranteed a playoff spot. But it would be hard to bet against them because of the way they are playing.

"We just have to continue to fly under the radar," Waiters said. "We just have to keep piling on wins and making that push."

Miami is beginning a stretch of eight games in which seven will be played on their home court.

Heat starter Luke Babbitt (back spasms) did not play after Monday's first quarter and is questionable for Wednesday's game.

The Heat's top two reserves -- guard Tyler Johnson (sore neck and shoulders) and forward James Johnson (elbow stitches) could return on Wednesday. Both of them missed Monday's game.

Charlotte has three players on its injury list: C Miles Plumlee (calf), F Frank Kaminsky (shoulder) and G Ramon Sessions (knee). All are likely out against the Heat.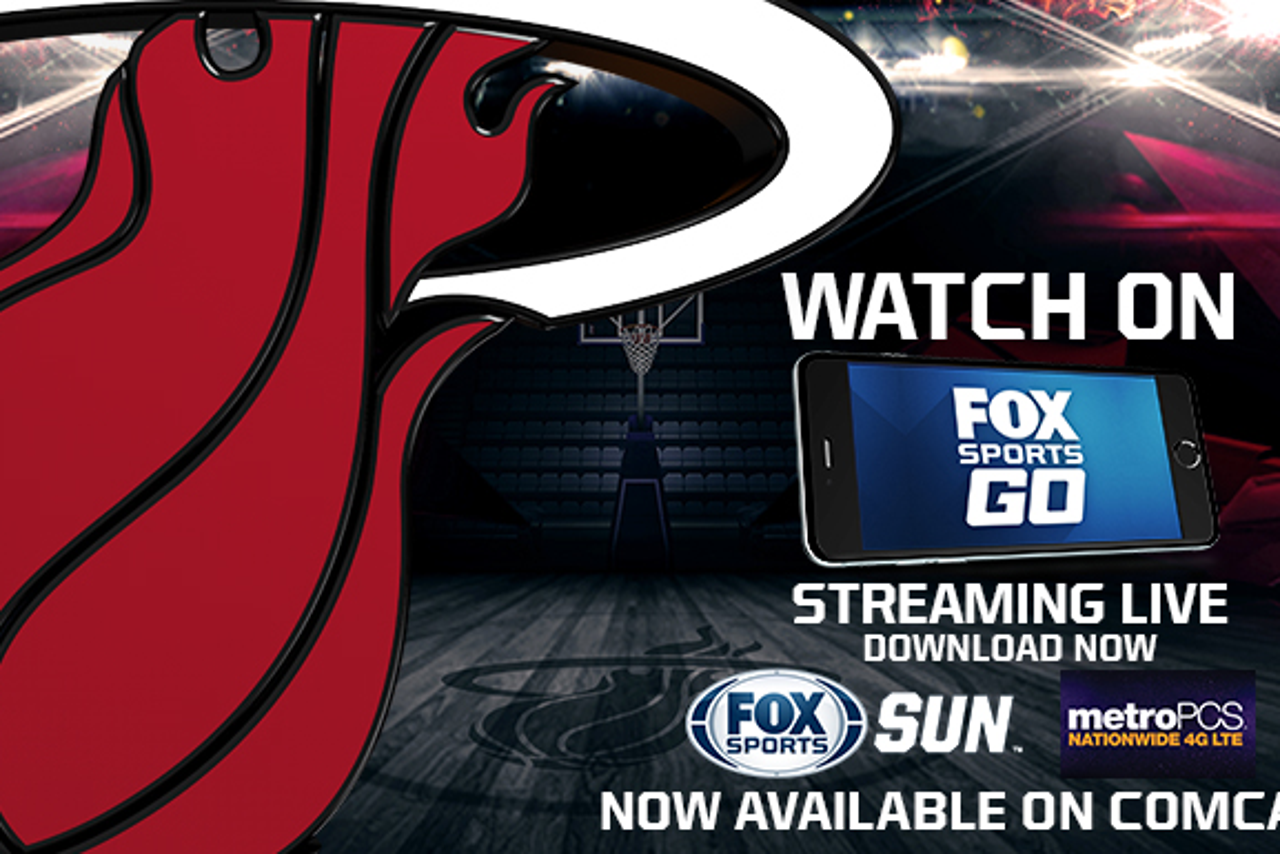 ---