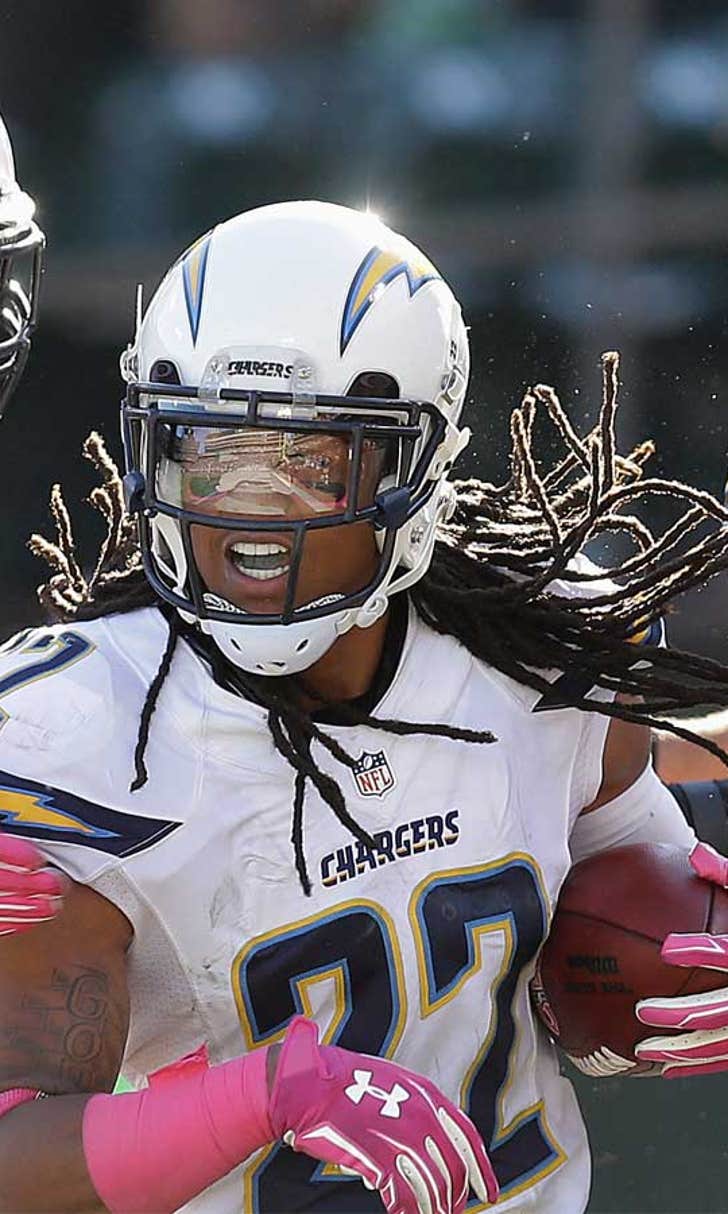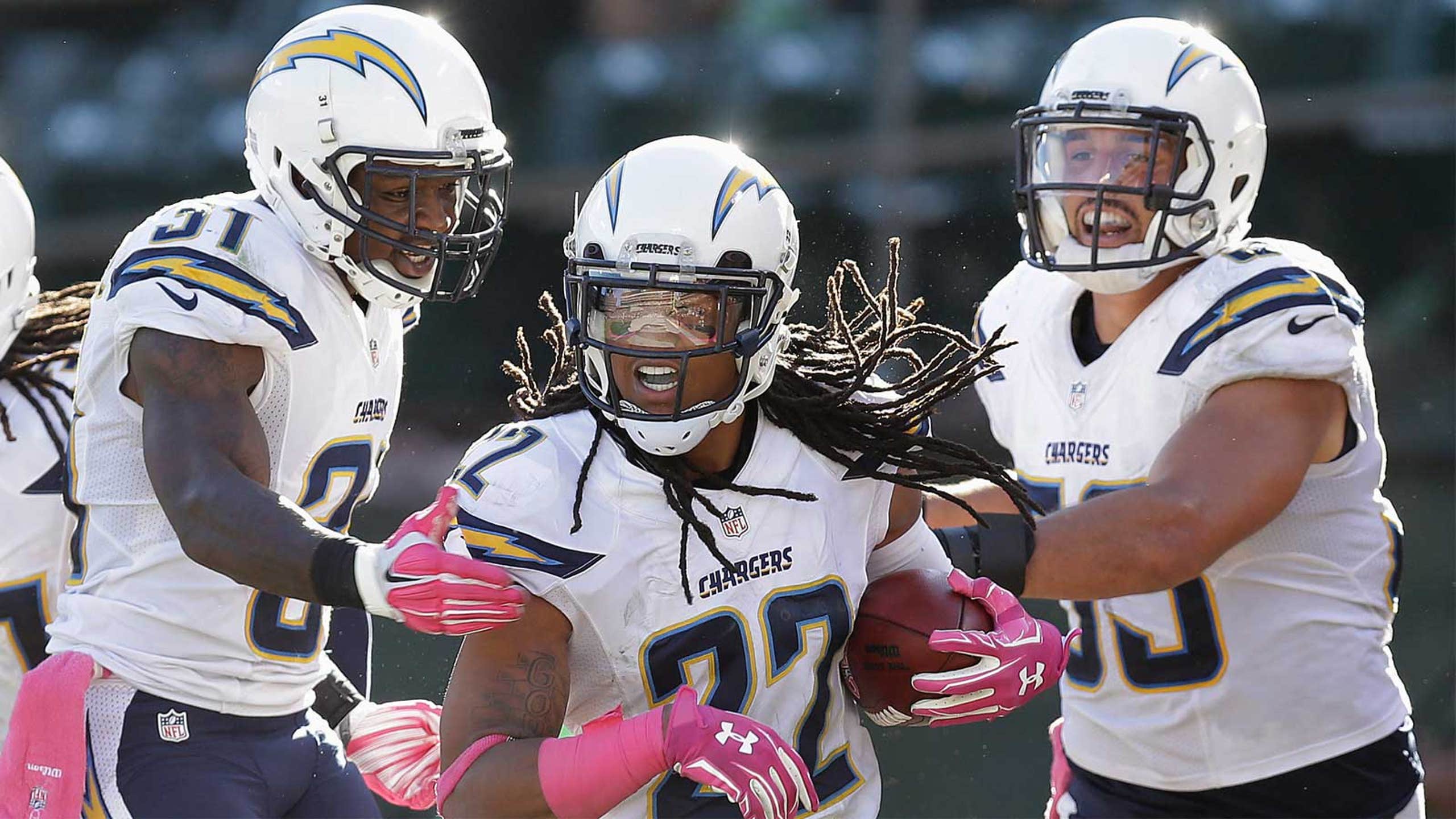 Chargers-49ers Preview
BY foxsports • December 17, 2014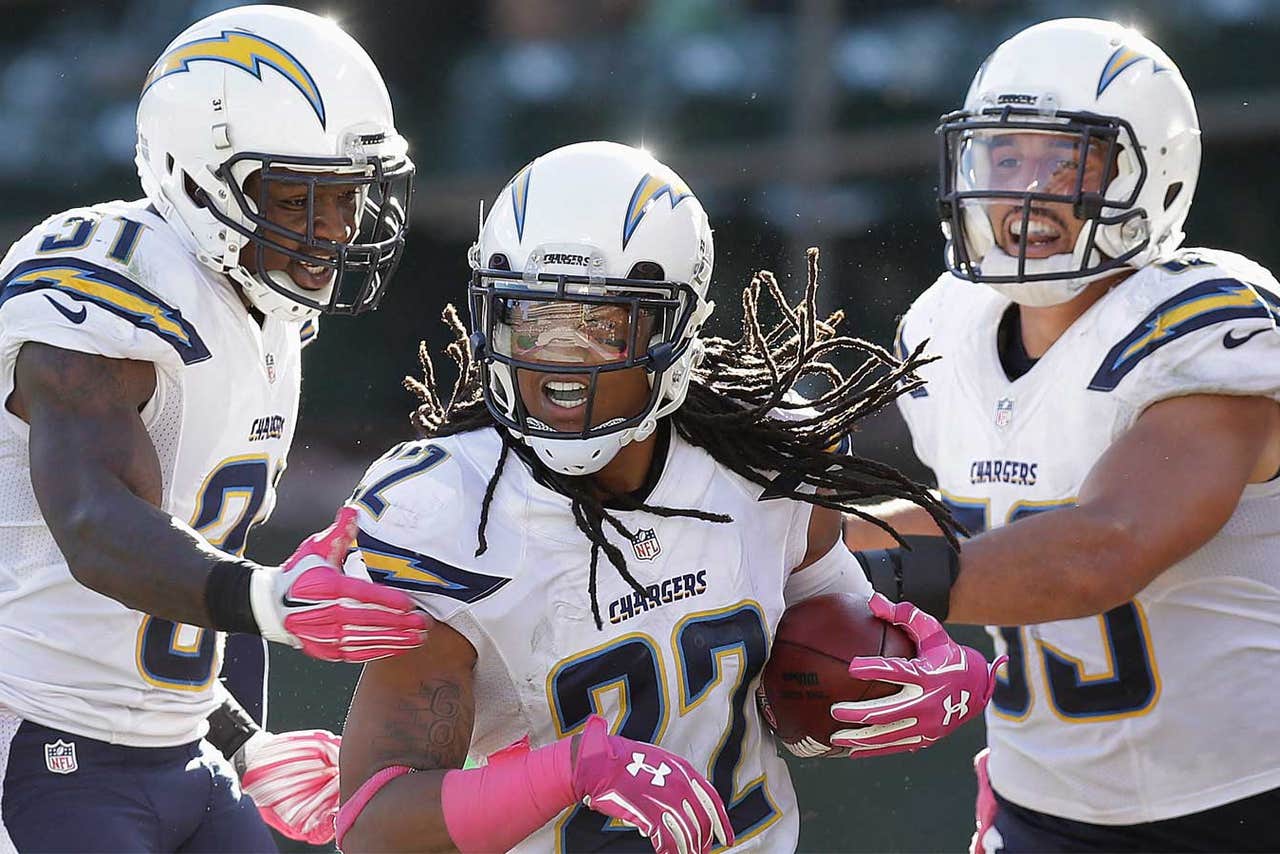 The San Diego Chargers already face a difficult task in trying to get back into playoff position with just two weeks left. Making it even more challenging is an expanding list of injured players.
The Chargers likely won't have leading receiver Keenan Allen available and running back Ryan Mathews' status is unclear for Saturday night's visit to the eliminated San Francisco 49ers.
San Diego (8-6) was in control of the AFC's final playoff spot even after a 23-14 loss to New England on Dec. 7, but lost that distinction with a 22-10 defeat to another one of the conference's top teams, Denver, on Sunday.
The Chargers are one-game behind the current wild-card leaders, Pittsburgh and a Baltimore team they beat 34-33 on Nov. 30. San Diego also sits second out of three teams with 8-6 records and visits the top one, Kansas City, in its regular-season finale Dec. 28.
"We've got two big games coming up, and we've got to turn our focus to that," wide receiver Eddie Royal said. "That will be a great time to get going."
The Chargers, though, might have to play the next two without Allen, who broke his right collarbone and hurt his right ankle last weekend. The second-year pro has a career-high 77 catches for 783 yards and four touchdowns.
"There's no doubt it hurts," said quarterback Philip Rivers, who missed practice Wednesday with chest and back injuries but expects to play.
San Diego will have to lean on a receiving corps that features three other players with at least 45 receptions and 585 yards in Royal, Malcom Floyd and tight end Antonio Gates. The Chargers might also get tight end Ladarius Green (19 catches, 226 yards) back from concussion and ankle injuries.
"I do feel like they will get the job done," Allen told the team's official website. "We will have a playoff seed, and I will hopefully come back and play."
Mathews sat out against Denver with a severely sprained ankle, and wasn't at practice to begin this shortened week.
Punter Mike Scifres also has a broken collarbone, and San Diego has placed second-leading tackler Donald Butler on injured reserve because of a dislocated elbow.
Injuries have played a role in San Francisco (7-7) missing the playoffs for the first time since 2010 with Patrick Willis (toe) and NaVorro Bowman (knee) among the most notable. Running back Frank Gore suffered a concussion in Sunday's 17-7 loss in Seattle that officially eliminated the 49ers, and his status is unclear.
Linebacker Ahmad Brooks is dealing with a dislocated thumb, and it's unknown if right tackle Anthony Davis will return after missing four games because of a concussion. Leading tackler and rookie linebacker Chris Borland, however, is likely done for the season after hurting his ankle Sunday.
The 49ers released defensive lineman Ray McDonald on Wednesday amid an investigation by San Jose police into McDonald on suspicion of sexual assault. San Francisco general manager Trent Baalke said CEO Jed York and coach Jim Harbaugh also were involved in the decision.
This is the second time in recent months McDonald has been the subject of a police investigation.
The 49ers have also dealt with the uncertainty of coach Jim Harbaugh's future. Harbaugh, who led the team to a Super Bowl two seasons ago and two other NFC championships games in his tenure, has one season left on a five-year contract.
Among the rumored landing spots for Harbaugh next season are his alma mater Michigan or the Oakland Raiders.
"I would rather talk about how proud I am of them. There's been a lot taken away from them and the way they've been playing," said Harbaugh, who won 36 games over the previous three seasons. "I hate to keep contributing to that."
Colin Kaepernick has also struggled mightily as the 49ers have totaled two touchdowns during a three-game skid - the franchise's longest since an 0-5 start in 2010. He has posted a 54.3 quarterback rating - significantly lower than his 92.1 in the first 11 games - with four interceptions to just one touchdown and has been sacked 15 times, bringing his total to an NFL-worst 49.
"Regardless of the situation, we're going out to win," Kaepernick said. "There's no one on this team that's going to step on that field and say, 'Hey, our season is over. We're not going out to compete.' We're going to compete until the end."
Kaepernick is set to face San Diego for the first time, and try to prevent the Chargers from claiming a series-best fourth consecutive victory. Rivers had three TDs in the last matchup, a 34-7 win Dec. 16, 2010.
---