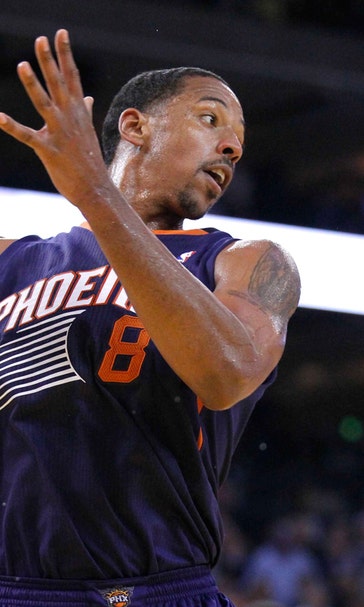 Channing Frye ready to serve as mentor, 3-point threat with Magic
July 14, 2014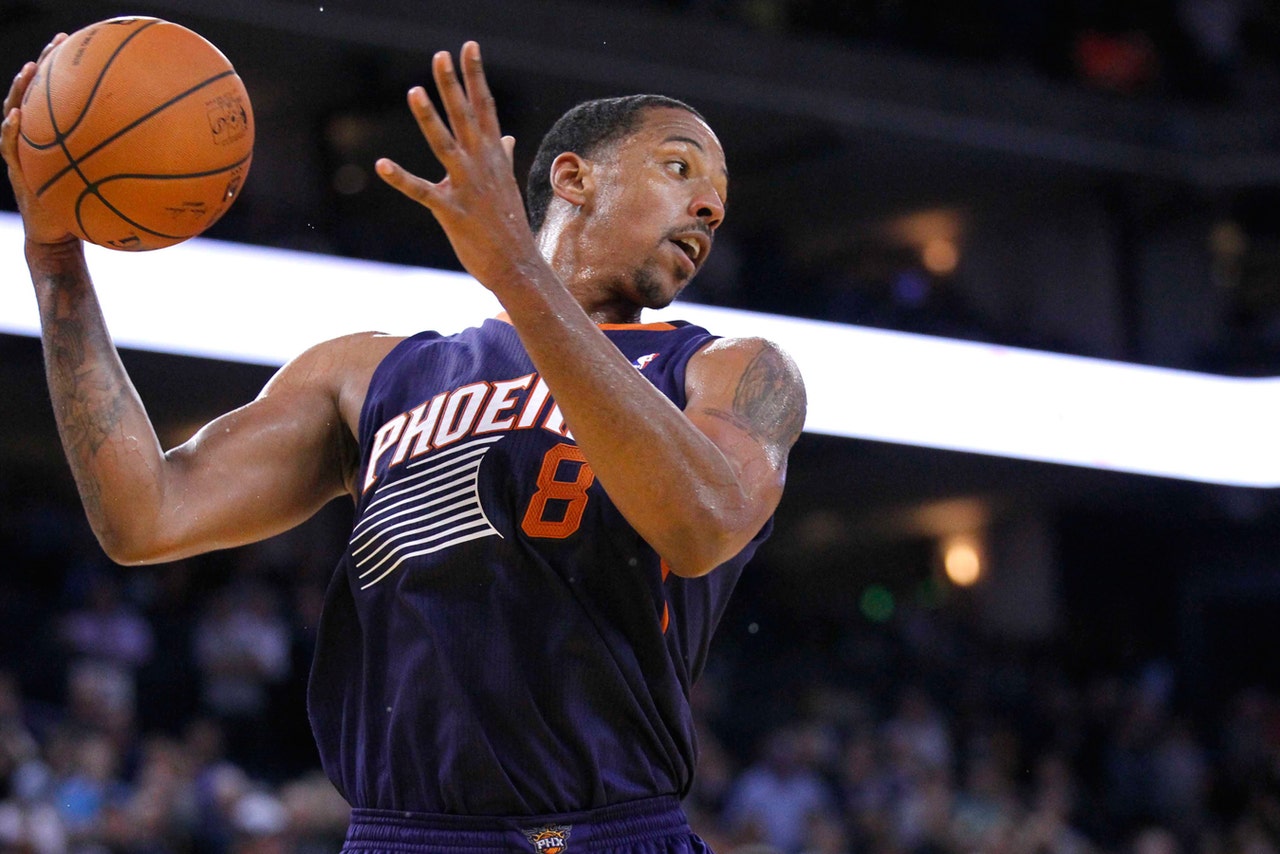 ORLANDO, Fla. -- Channing Frye might not be entirely comfortable with being described as a mentor. But he exhibits all of the leadership traits that made him an attractive free agent to the Orlando Magic.
His ability to stretch the floor and knock down the 3-point shot so well for someone who stands 6-foot-11 doesn't hurt either.
A veteran of eight NBA seasons, the four most recent of which were spent with the Phoenix Suns, Frye was officially introduced Monday as the newest member of the Magic after signing a four-year contract worth $32 million. Having turned 31 in May, he doesn't fit the same age demographic as rookies Aaron Gordon and Elfrid Payton, second-year guard Victor Oladipo or forward Tobias Harris, who also happens to be first cousins with Frye.
The fact that he's a decade or more older than some of new teammates was no more of a deterrent to him than the Magic's cumulative 42-122 record the past two seasons.
"I didn't want to go to an older team. That was one of my things. I wanted to go to a team where they were going to grow over the years, not just do one of these one-year-and-blow-it-up kind of things," said Frye, who averaged 11.1 points and 5.1 rebounds for a team that went 48-34 but still missed the playoffs in the highly competitive Western Conference.
Despite the Suns' surprising success under first-year coach Jeff Hornacek, Frye called himself ready for a change of scenery. Though around a dozen teams expressed interest, the speed with which he was contacted by Magic general manager Rob Hennigan left a lasting impression on him.
"They were the first people to call, and that means a lot," Frye said. "You never heard their names in the news going after this person or that person."
"Channing is someone who takes pride in leading and takes pride in a mentor type in a role," Hennigan said. "We feel like that, in addition what he can do on the court for us, was very appealing."
With the trading of Arron Afflalo and the waiving of Jameer Nelson, the Magic rid themselves of their top two 3-point shooters from last season. Both Oladipo and Payton are more at ease driving to the basket than spotting up, and Harris' long-range production went down significantly in his first full season with the Magic.
Frye attempted 432 shots from 3-point range in 82 games (all starts) last season, compared with 356 from inside the arc.
"My job is to make sure nobody gets double-teamed and we have the right floor spacing," he said. "With the guards we have, I'm very excited. Vic is one of the tougher guards in the league. And I was watching the summer league (last week), and I'll be honest that I didn't really know a lot about Payton. But I'm like, 'Wow, he's going to be nasty.' "
Harris made 27 3s in 27 games after being acquired by the Magic in February 2013 but hit only 32 of them in 61 games last season. Their last forward who could shoot as well as Frye from that distance was Ryan Anderson, who was traded within weeks of being named the NBA's Most Improved Player in 2012 to New Orleans for a player no longer with the Magic (forward Gustavo Ayon).
Another former Magic player, Grant Hill, was cited by Frye as a huge influence on him during the three seasons they spent together in Phoenix.
"He really showed me, not so much telling me, what it was like to be a professional and to win and do winning things and to be consistent," he said. "I can do that here, and I'm going to try to."
Hill had to sit out the entire 2003-04 season with the Magic because of recurring problems with his left ankle. Frye, if anything, dealt with an even more serious health scare two years ago with the Suns. A regular physical screening by the Suns revealed he had an enlarged heart, causing him to miss a full season and making what he did in playing every game last year truly remarkable.
"It started at the bottom. I mean, the bottom-bottom," Frye said of his comeback. "I couldn't do any exercise or anything strenuous from about eight months. And I had to start walking and stretching, and I had a little heart monitor with a watch and if my heart rate went above a certain level, I'd have to stop and wait.
"That's why I stayed in the gym almost every day last year. I'm making sure I'm taking care of my body, making sure that I'm doing the little things. Sometimes when you're young, you take stuff for granted."
Frye described his current health situation as "100 percent all good. There's really nothing to worry about. It's kind of a non-issue."
And two consecutive appearances by the Magic in the draft lottery rather than the playoffs are clearly not weighing much on his mind either.
"I like being the underdog," he said. "Being in Phoenix, we never get any respect. And for me to be here, it's a great opportunity. I don't listen to what anybody says about where we're going to be next year or what our record might be because most of the time, they don't know what they're talking about."
You can follow Ken Hornack on Twitter @HornackFSFla or email him at khornack32176@gmail.com.
---