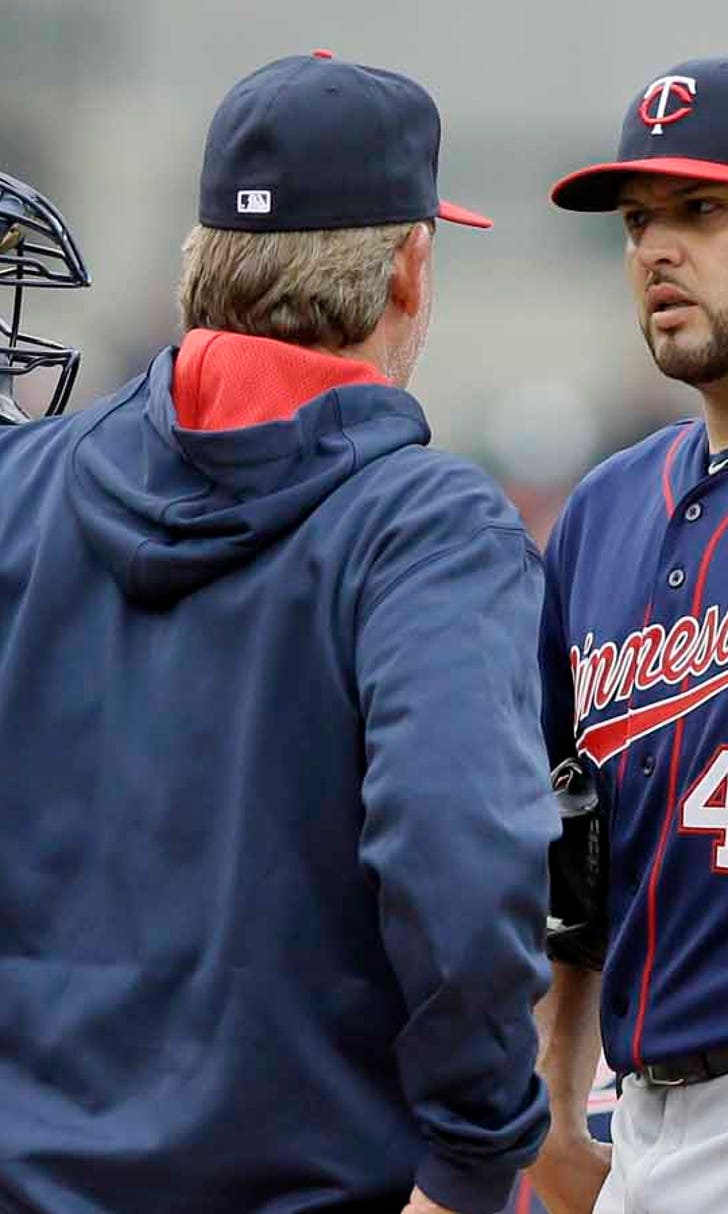 Changing things up: New pitching coach preaches changeup, improves Twins staff
BY foxsports • June 15, 2015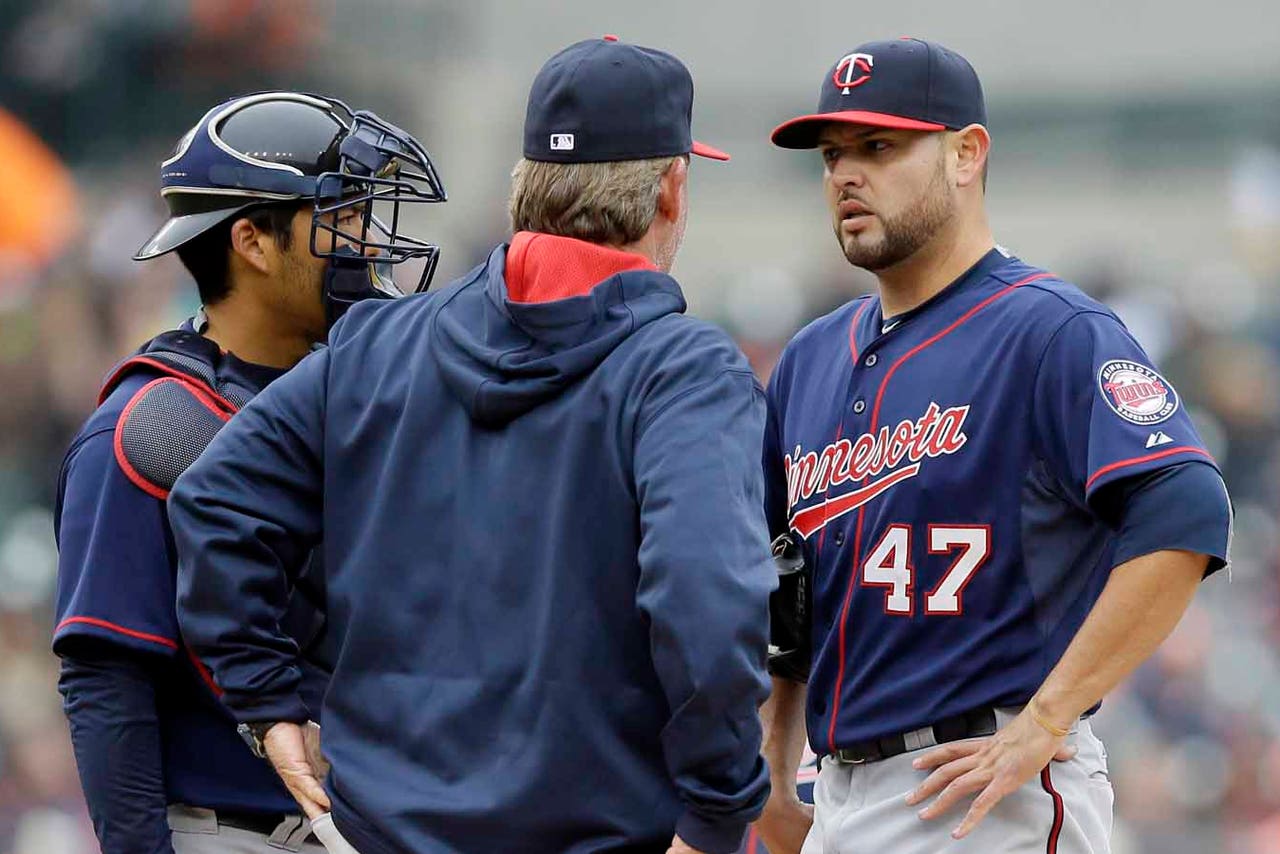 When Neil Allen arrived at spring training in February, he was one of several new guys in town. As such, he wanted to make a good first impression.
Allen was hired by new Twins manager Paul Molitor to be Minnesota's pitching coach. Though Allen had never been a pitching coach at the major-league level, he had previously held that title with Triple-A Durham, an affiliate of the Tampa Bay Rays. Allen had been lauded for his success working with the Rays' young pitchers, many of whom went on to have success in the big leagues.
One of the keys for Allen in the minor leagues was getting pitchers to use their changeup more, and use it effectively. When he arrived in Minnesota, Allen knew that would be an adjustment for many Twins pitchers who didn't throw the pitch much -- or at least not as often as Allen envisioned.
"It's a tough sell. You've got a guy that's driven a Cadillac or a Mercedes Benz for 10 years, and all of a sudden you want him to buy a Chevy," Allen said. "He's not big on that. So you've got to sell this thing to him. I'm a salesman. In spring training, I'm new on the block, I'm bringing a new program. They don't know me. I haven't proven myself yet. So I had to pray to God that this all came together."
So far, it has indeed come together for Allen and the Twins' rotation, which as of Monday ranks 14th in the majors and seventh in the American League in ERA. That's a far cry from the last few years when Minnesota ranked dead last or near the bottom of all starting staffs.
For several pitchers, an increase in the amount they throw their changeup has worked wonders. Twins right-hander Kyle Gibson estimated he threw his changeup to right-handed batters only 10 times in his career, using it almost exclusively against lefties. According to FanGraphs, Gibson threw his changeup a total of 354 times in 179 1/3 innings in 2014. Already in 75 innings this year, his changeup has been used 211 times. He's on pace to throw it nearly 150 more times this season than he did a year ago, and he credits Allen for helping him gain confidence in the pitch, which he now throws more often to right-handers.
"With righties, the reason I didn't throw it was because I always thought, 'Why would I want to get beat on my third-best pitch?'" Gibson said. "But if I'm executing that pitch, it becomes just as effective as my slider just because of the fact of my sinker. . . . I guess my philosophy behind it is if my best pitch is a sinker in to a righty, which it is, then if I have another pitch that I can make look similar and be at a different speed to make that other pitch better, then it's worth it."
Fellow right-hander Trevor May, who debuted with the Twins last year but struggled with control issues, has steadily gained consistency overall in his second year in the majors. Like Gibson, May was another pitcher Allen targeted as someone who can have success with the changeup.
May isn't throwing the changeup a ton more this year -- just a marginal 0.4 percent increase from 2014 -- but he's having better success with it and getting more swinging strikes with his changeup. Opposing hitters are batting just .224 against May's changeup this year, according to PitchFx data, compared to .259 in his 10-game stint with the Twins at the end of 2014. As a result, May takes a 4.16 ERA into Monday's start in St. Louis, in part because of the effectiveness of his changeup.
"All of us have a pretty good changeup. It's a weapon that we should use a lot," May said. "I think the biggest thing is being aggressive with the fastball. It's something we maybe got away from a little bit the last few years, working in with it and not being afraid to just go right after guys with it. The changeup just kind of comes along with it. It sounds pretty simple, but it's effective."
The Twins still have a long way to go to reach the major league leaders in number of changeups thrown. Minnesota's starting staff has thrown changeups just 9.2 percent of the time. That's up more than one percent from last season (8.1%), but well short of league-leading Arizona, which throws changeups 21.8 percent of the time. By comparison, the Rays' rotation -- which includes many pitchers Allen used to work with in the minors -- ranks seventh in the majors at 15.2 percent.
It might have been a tough sell early for Allen as he introduced his new philosophies to a rotation that included veterans such as Phil Hughes, Mike Pelfrey and Ricky Nolasco. But as those pitchers have embraced the changes, younger pitchers like Gibson and May have followed suit.
"When you bring a new program to veteran guys like a Pelfrey and a Hughes, it's a tough sell because those guys have been pitching for eight, 10 years in the major leagues and it's a new toy and you've got to get them to try the new toy. Then when they have a little success with it, then you're on to something," Allen said. "I was praying that we would have success in spring training with it and we had a little bit of it. But veteran guys with success feeds off to the younger guys. That's what I needed to happen."
Follow Tyler Mason on Twitter
---