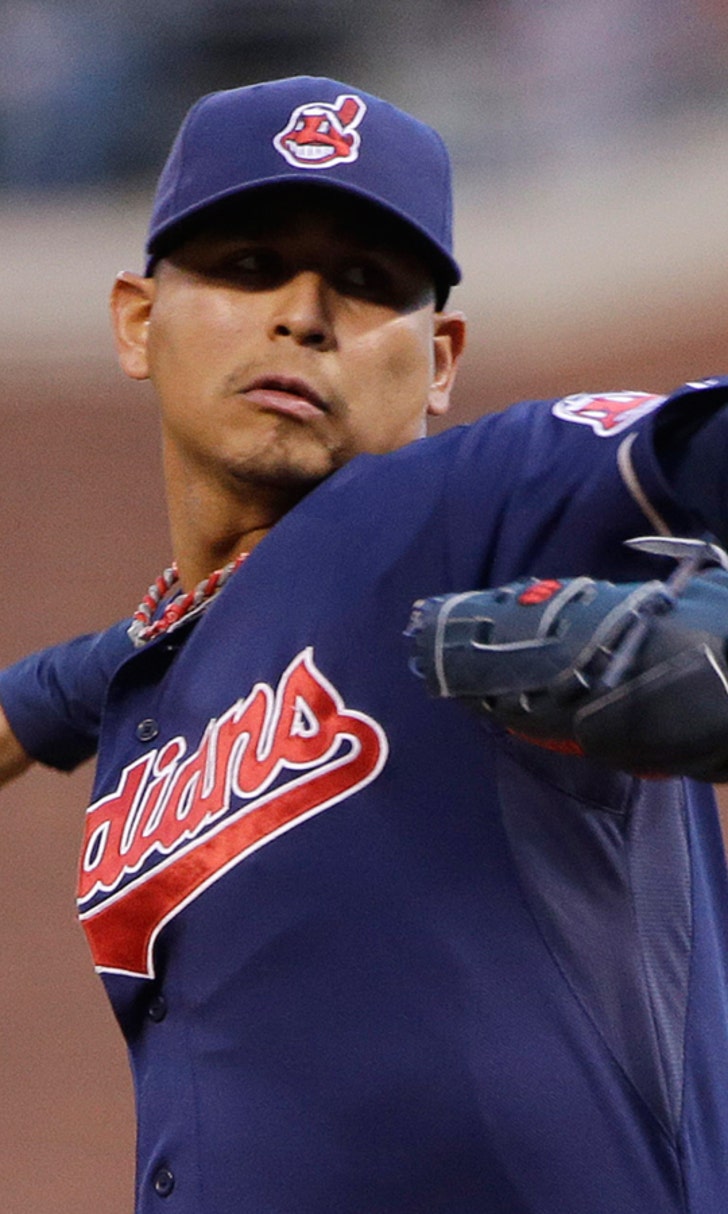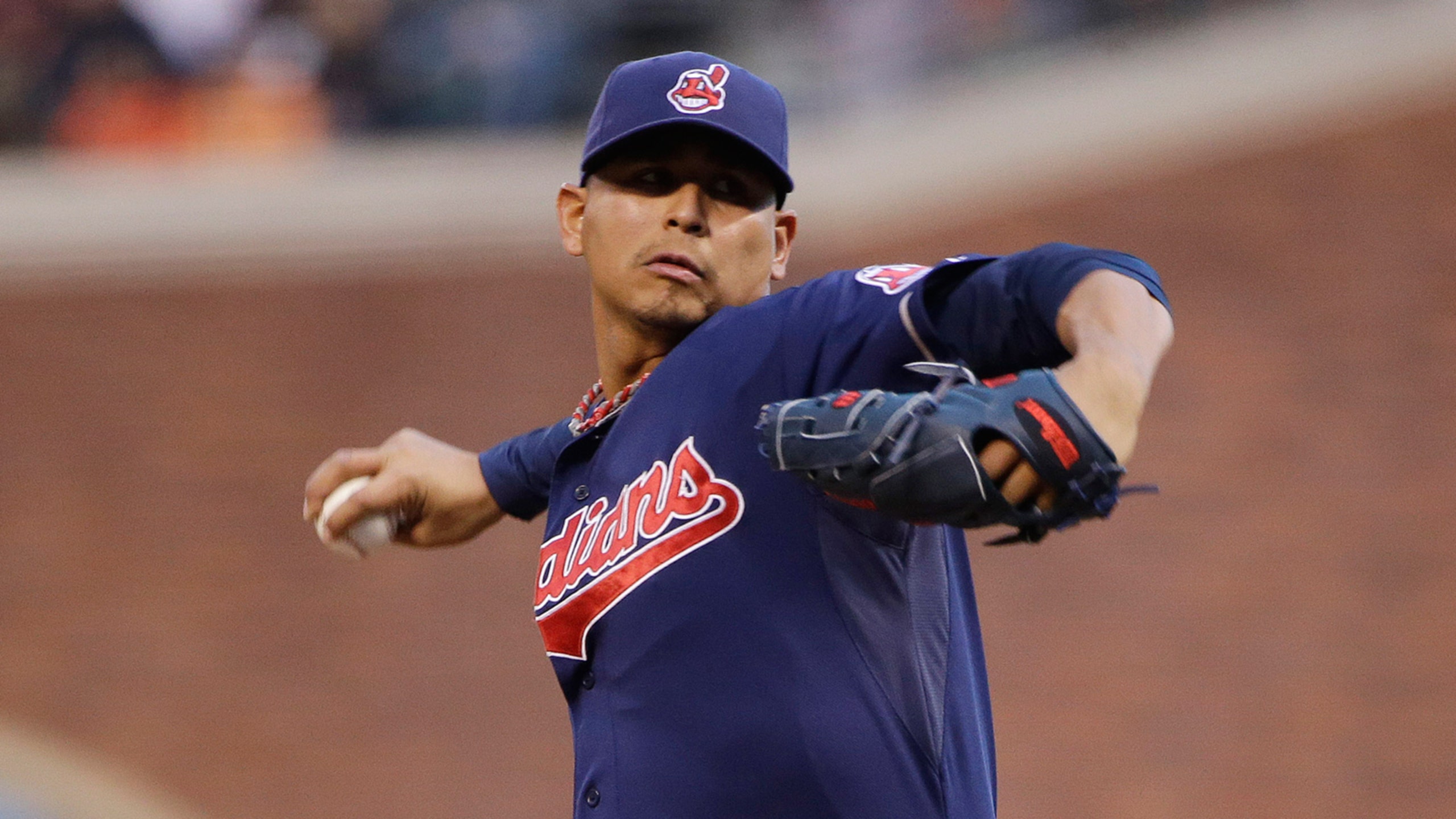 Changes in store for Tribe's starting rotation
BY foxsports • August 6, 2014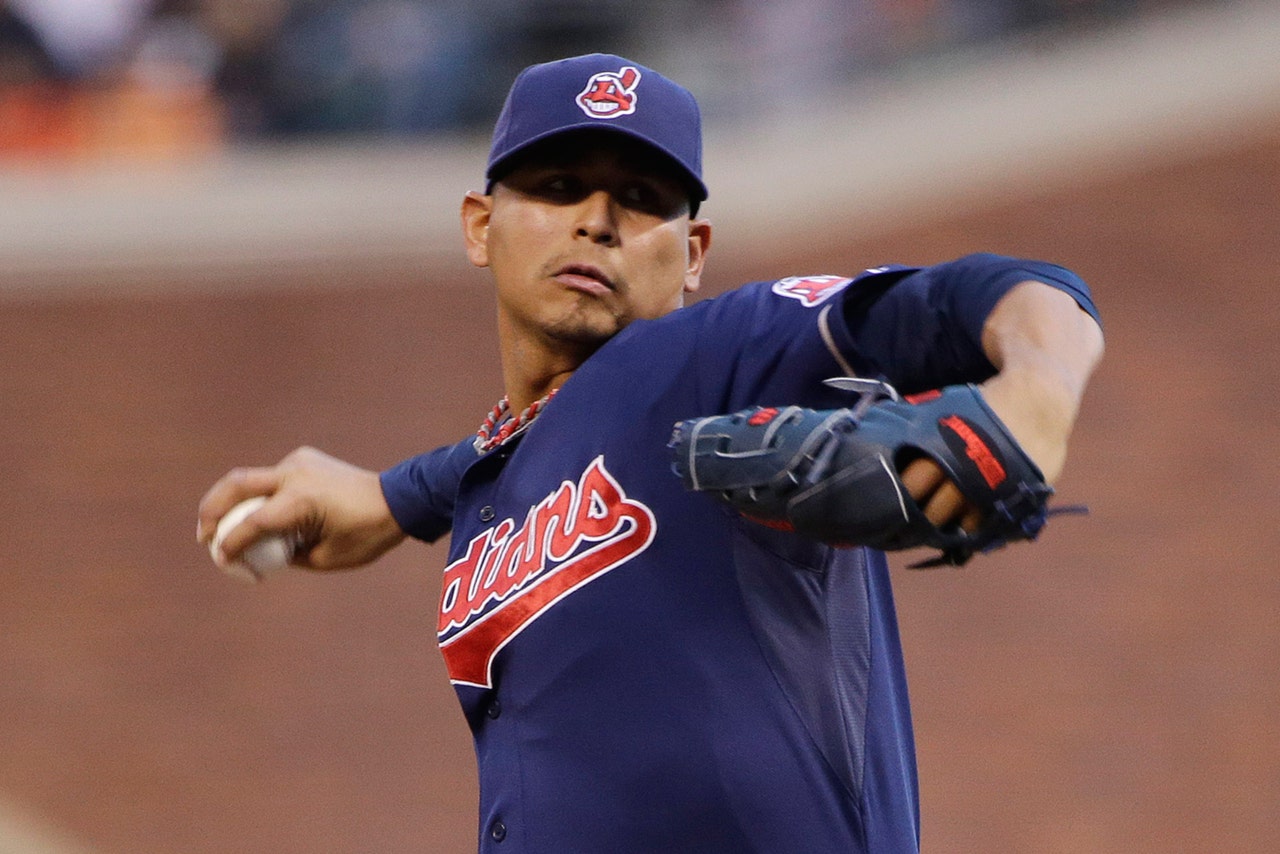 CINCINNATI -- In what shouldn't be a shock considering the way things have gone this season, the Indians rotation will be undergoing more tweaks for this weekend's series against the Yankees.
Josh Tomlin, who was scheduled to start on Sunday, has been moved to the bullpen after giving up six runs in 4 1/3 innings of Tuesday's 9-2 loss to Cincinnati.
Since his one-hitter against Seattle on June 28, Tomlin has gone 0-3 in his past five starts with a 7.09 ERA and has also allowed seven home runs in 26 2/3 innings.
"After taking to him it got to the point where he can throw his offspeed pitches well but has a tough time getting his fastball pitches where he wants them to," manager Terry Francona said before Wednesday's game.
Francona said there were still a couple of things to work through before naming Tomlin's replacement. One option for a spot start is Carlos Carrasco, who went four innings in relief after Tomlin was lifted in Tuesday's game.
Carrasco was 0-3 with a 6.95 ERA in his four April starts. Since being moved to the bullpen, he has made 26 appearances and is 3-1 with a save and 2.30 ERA.
"If they need one I'm going to do my job," said Carrasco when asked if he wanted to return to the rotation.
With four off days coming up this month, the Indians could go with a four-man rotation for the next couple weeks.
THE OUTFIELD: In a season in which he has struggled with both injuries and production at the plate, Nick Swisher realizes that he has to do anything that is asked. That is why on Wednesday he was in his fourth different position.
For the first time since Sept. 1, 2009, Swisher was in left field as the Ohio Cup series between the Indians and Reds. Since moving primarily to DH, it is only the ninth time in the past 40 games that he started that Swisher has played in the field (six at first, two in right field).
Swisher took some fly balls in left during batting practice on Tuesday and Wednesday. During the Interleague games in late June, Swisher started only one of the five.
"Right now the situation I'm in. I'm doing whatever Tito needs me to do," Swisher said. "Just getting back on the field is what I'm excited about the most. DH is great but being in the game and being able to impact it offensively and defensively is fun."
THE DAY AFTER: Francona watched the two balls on field play a couple times again on Wednesday and came away with the same opinion -- there was nothing to do.
"The problem with remedying that play because it seems fairly simple -- give the umpires the latitude. That play I've never seen it before. You have to be a little careful because they do a good job of the rules in place. Gerry Davis said it is a hard one to take so I asked him if I could stand out here and vent for a minute.
"When you try to remedy that one play you see once in a lifetime it way open up things you don't necessarily want to do. If you start giving discretion then all of a sudden you are going to have guys going out there. Just have to swallow it and say you're unlucky."
---