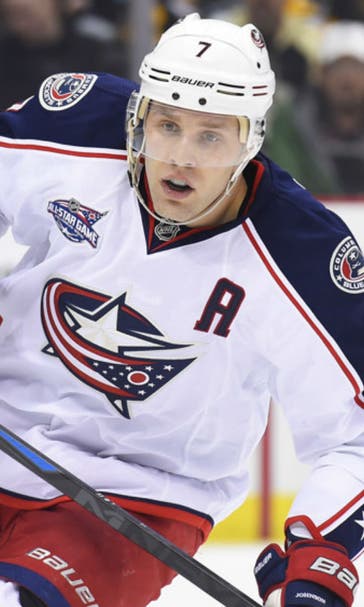 Change of scenery: Is it beneficial for both player and team?
BY foxsports • March 23, 2015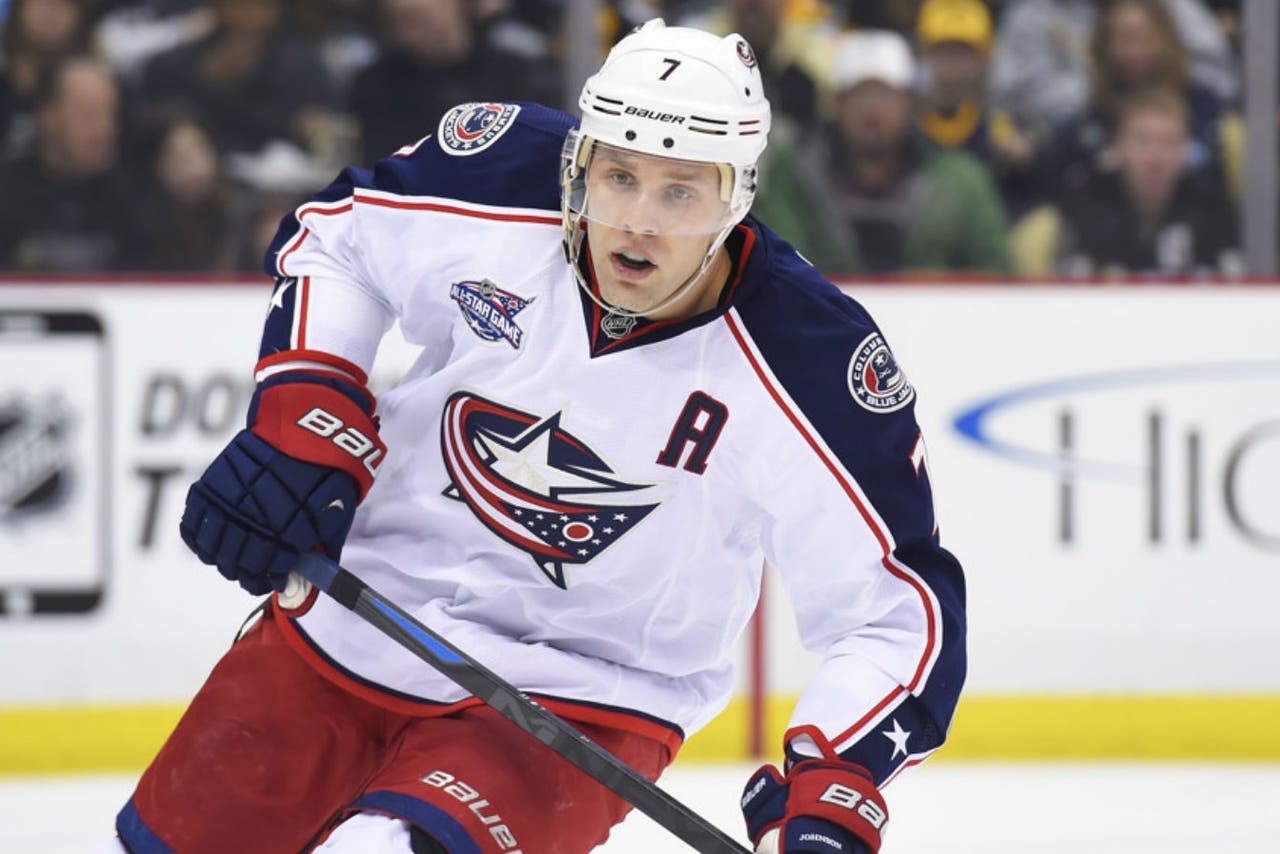 The term "change of scenery" is used frequently to describe a player either being traded to a new team, claimed off waivers or signing a free agent deal with another team.
These changes can be brought about by a player not "fitting in" with a team or a team not having said player be a part of their game plan moving forward. Sometimes, a team has enough depth and the player may not have developed as quickly as the team had hoped. Consequently, that player is traded or placed on waivers.
Many times a change of scenery is beneficial to both the player making the move, and to the team that picks him up. Many players look at it as a fresh start to get their career either jump-started or to get it back on track and moving forward. Other times, a player just doesn't want to play for a team anymore. Such was the case with Adam Foote.
He signed with the Blue Jackets Aug. 1, 2005 and was their captain. He engineered a trade to the Colorado Avalanche on Feb. 26, 2008, leaving Columbus fans full of vitriol for him. But, teams move on from such happenings.
"It's exciting," said Blue Jackets head coach Todd Richards. "It is motivation. That's really what it is, depending on whether you're in a good situation or a bad situation. If you're in a good situation and you go to a bad situation, that's not going to be a good move for the player, unless he gets over it. It's all going to be about his attitude."
A prime example of this was the trade of Jeff Carter from the Philadelphia Flyers to the Blue Jackets June 23, 2011. He wasn't happy about the trade, didn't hide his feelings about it and never really changed his attitude, ultimately being traded to the Los Angeles Kings February 23, 2012 for Jack Johnson after playing just 39 games.
"To me, if you're in a situation that you're unhappy with and you get to a situation that you feel is more advantageous to you, or a better environment or whatever it is... it's going to be a good time. It's going to be an exciting time for you and there's a lot of motivation."
And there are times when a player just doesn't gel with the guys in the room or embrace the systems the coach has in place. Maybe that player simply doesn't fit the identity that has been forged by the team.
Marian Gaborik fits this latter mold. After waiving his no trade clause at the trade deadline to come to the Blue Jackets April 3, 2013, Gaborik played 34 games while being hampered by injuries. He was traded to the Los Angeles Kings March 5, 2014.
But there are many times that the player making the move looks at it as fresh start. Blue Jackets defenseman Jack Johnson had the right attitude and said all the right things when he was traded to Columbus in the Jeff carter trade.
"Yeah," said Johnson about making a fresh start, "depending on the situation you come from, how long you've been with the team you're coming from. I think most of the time, that's the case. It's an exciting thing because it is new. You do view it as a fresh start, most of the time."
This season has been one of trials and tribulation for the Blue Jackets. The lineup has never really stabilized due to the plethora of injuries. In addition to so many players being called up from the Springfield Falcons, management has looked to bolster the roster through trades and waiver pick-ups.
"Yes, I think you do look it as a fresh start," said defenseman Kevin Connauton about coming from the Dallas Stars to Columbus, "because management doesn't really have you slotted in anywhere, as far as what your role might be. It's a new opportunity to prove what you can do."
Connauton was claimed off waivers by the Blue Jackets Nov. 18, 2014. He has embraced the change and done all he can to make himself a better player and prove that GM Jarmo Kekalainen made the right decision.
"You see guys come into teams and take on completely new roles than they had with their previous team. It's all about first impressions and taking advantage of the opportunity to get that second chance at a first impression."
In 44 games with the Dallas Stars, Connauton recorded 1-9-10. Since coming to Columbus, he's played 46 games and notched 8-9-17. This exemplifies making a fresh start.
"I'm just grateful for being here right now," he said. "My mentality is to come to the rink every day and show them that they made the right choice by picking me up. I'm doing everything I can to keep improving. It's been an incredible experience for me and I couldn't be happier."
The Blue Jackets have also added David Clarkson and Rene Bourque through trades this season, among others. Each player has looked at coming to Columbus as a way to get their career back on track.
Beyond what a player thinks about coming into a new room, how that addition affects the team dynamic is also paramount.
"Well, it depends on the player coming in," Johnson said. "We've been fortunate, the guys have come in and are excited and view it as a fresh start. It's a positive thing. I know there are cases around the league where they come in and it's not a positive vibe, so that would affect the room in a certain way. Whether it's a positive or a negative effect depends on how much you let it creep into the room.
"In our case, they've all come in with the 'fresh start' mentality. You want to make sure that you reinforce the fact that it is going to be a positive, fresh start for them."
On top of that fresh start, players look at the Columbus Blue Jackets as a team on the verge of becoming a playoff contender year-in and year-out. They enjoyed some success in last season's playoff run, and despite the adversity they faced this year, there is a core belief that they are ready to take the next step. The identity they've forged by playing "Blue Jackets hockey" has made players and teams around the league take notice.
"Players are excited to come to a team that has an identity and has had some success," said Johnson. "We've had some success in the last year and a half, since the lockout. That's the most important thing.
"If you're winning, people want to be a part of it. It's no different with fans. People want to associate themselves with winners. So, when you get guys coming in, if you're for the most part a winning team, people are excited to be part of it."
With players looking at Columbus as a destination and not some backwater, the caliber of skill coming into the organization is better. This makes it much easier for Todd Richards to find a role for the players, as most of them are known quantities. This was the case with Scott Hartnell being traded to the Blue Jackets from the Flyers June 23, 2014, while rene Bourque was acquired at the trade deadline in exchange for James Wisniewski March 2, 2015.
"They're veteran guys," said Richards. "Hartnell has been around the league long enough and played enough games. There's a reason why he's played over one thousand games. It's not necessarily 'Blue Jackets hockey.' I think when you acquire players, you understand because they've been around long enough, you know what they can do, what they can bring and maybe what their potential is."
Scott Hartnell has recorded 22 goals and 28 assists for 50 points in 67 games this season, while Rene Bourque has accrued 4-0-4 in 8 games since the trade.
"In Bourque's case, maybe it's a fresh start, new surroundings to maybe ignite him and get him going. With Hartnell, you know what to expect when he comes in. Those are players that you're trying to add to your team to add certain things to your team. So, it doesn't surprise me what Hartnell's done this year."
With the Blue Jackets making strides in becoming the team that fans have waited a long time to see, these "changes of scenery" have been beneficial for the players and the club. Knowing who will fit and who to pass on starts at the top with GM Jarmo Kekalainen, along with president of hockey operations John Davidson, and filters down throughout the play on and off the ice.
The Blue Jackets return to action Tuesday as they host the Anaheim Ducks at 7 p.m., with the FOX Sports Ohio pregame show "Blue Jackets LIVE" beginning at 6:30 p.m.
---