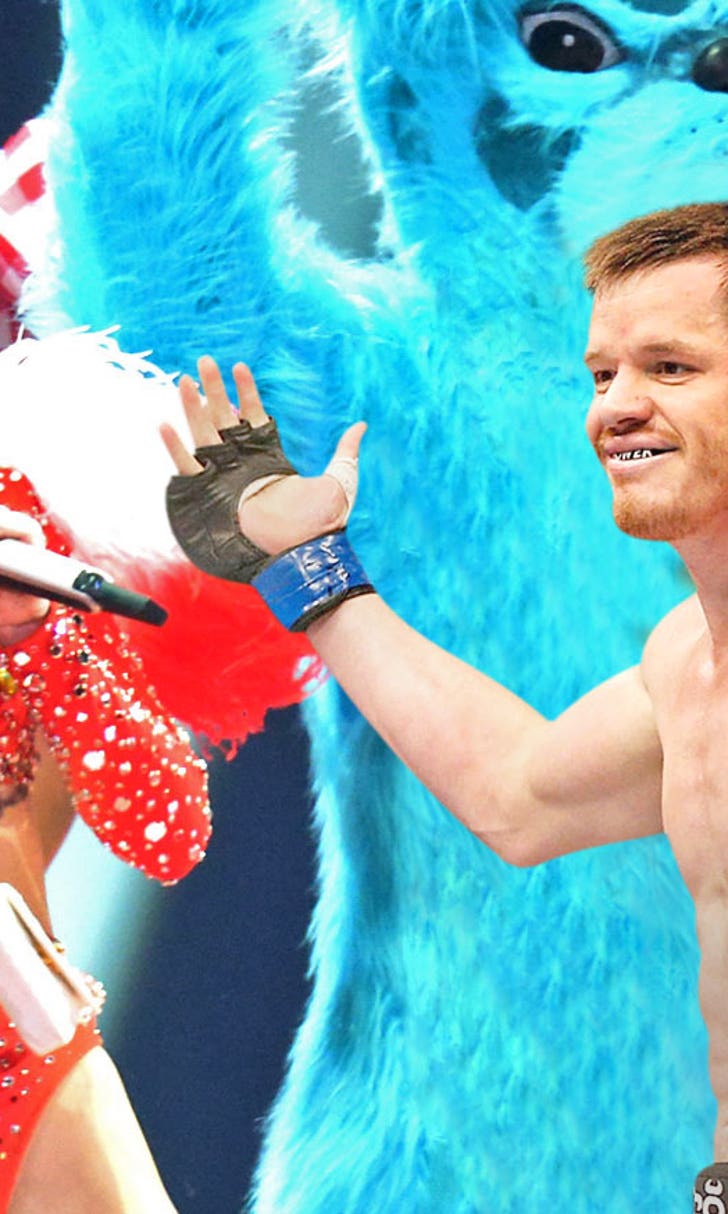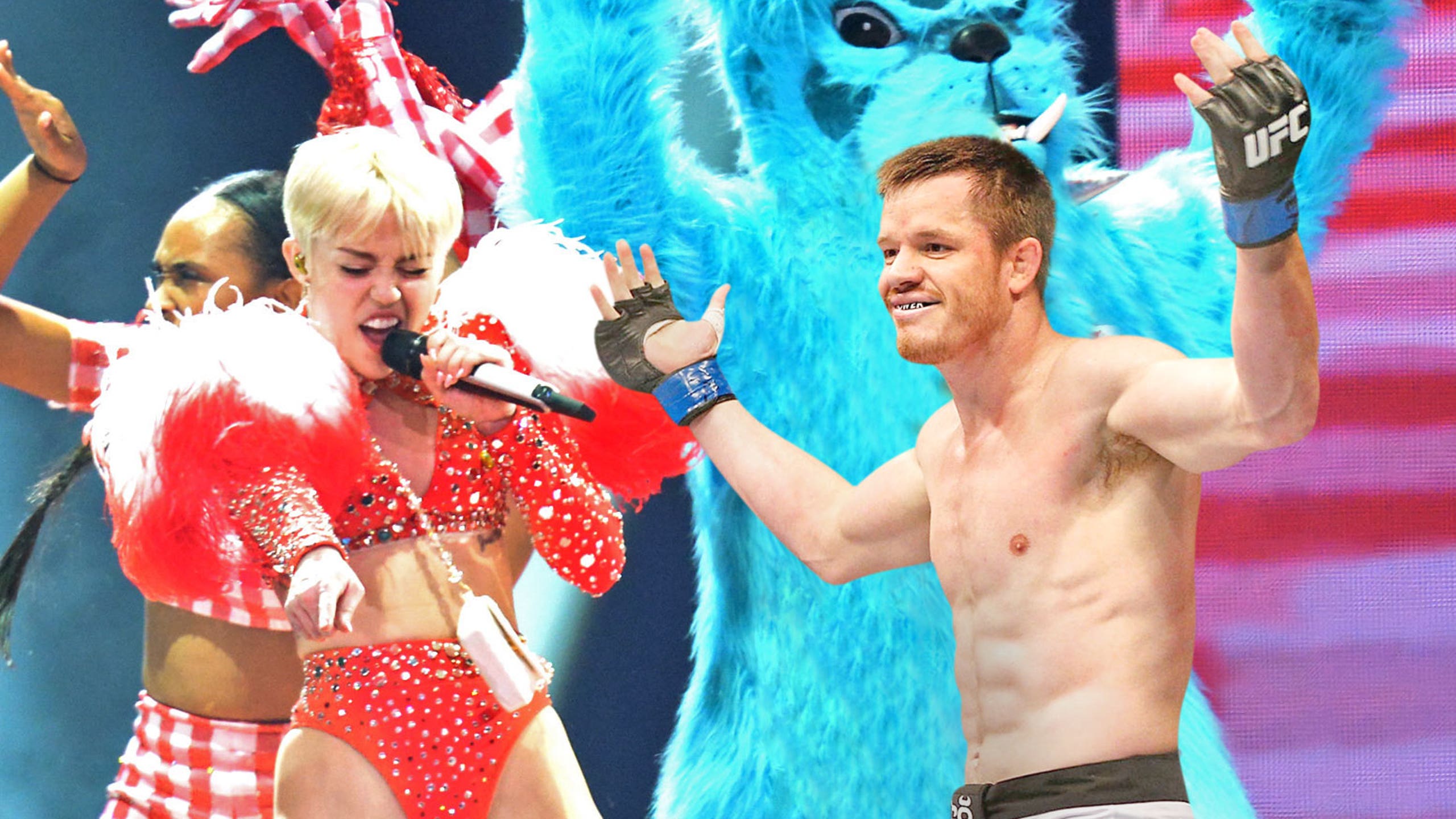 CB Dollaway talks Miley Cyrus, The Bachelor and more in this random a** interview
BY Damon Martin • March 19, 2014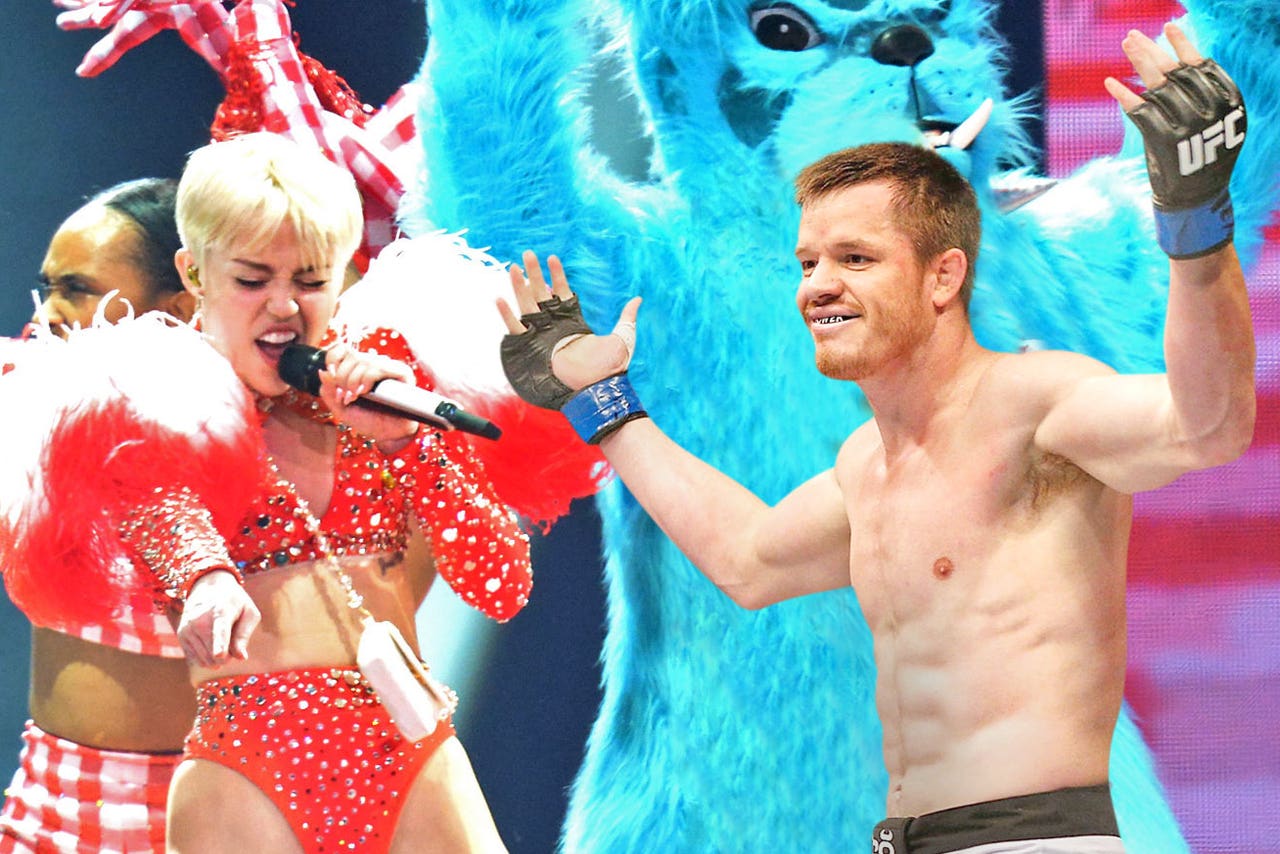 Whenever CB Dollaway steps into the Octagon, he's all about the business at hand.
The former Arizona State wrestling standout is a consummate professional when it comes to fighting and the preparation before he gets ready to compete. While Dollaway did manage to get a little wild and crazy during his days on The Ultimate Fighter, for the most part he's a pretty relaxed guy who just loves to train, fight and get paid to do it.
When it's fight time, Dollaway is like a wrecking ball going after his opponent and he'll do that again this weekend at UFC Fight Night in Brazil when he takes on Cezar 'Mutante' Ferreira in the co-main event on the card. 
Before he fights, however, Dollaway opened up about a few deep, dark secrets that he's kept tucked away, far from the prying eyes of the public until now.  For instance if you ever drive by CB and you notice he's jamming out and singing along to a song, it might just be the latest Miley Cyrus track blaring on his speakers.  Hopefully he opts against her tongue sticking out routine for his fights and weigh-ins. 
Check out the rest of the rest of the Q&A with CB Dollaway in this random a** interview. 
What artist/song is on your iPod that you only listen to when no one else is around?
"I've got some Miley Cyrus in there, 'Can't Stop', some upbeat stuff.  I have a lot of different playlists for different things.  Like when I'm trying to workout, some of her songs -- 'Wrecking Ball' is a pretty good song when you're working out.  I'm not playing that when people get in my car."
Have you ever done karaoke and what was the song you did?
"I believe we did karaoke one night up at the Olympic training center, but fortunately I had a little bit too many adult beverages that night and I couldn't even tell you any of the songs we were doing.  I don't have a go to song, but I'm sure we were booed off the stage.  I couldn't tell you the song I was singing.  The problem is we were all on stage together, me, (Ryan) Bader, (Aaron) Simpson and some of the other guys.  We thought we were doing real good, but probably not."
How does CB Dollaway relax during fight week?
"I like to relax, when I'm in the hotel room I play a lot of chess on my iPhone.  Just something to get your mind off of things. It's a game so you're playing and it gets your mind off the fight, but you're still thinking strategy and making your mind work.  It's relaxing me and it can definitely piss you off at times, but it gets your mind off the fight."
What's your favorite romantic-comedy movie or TV show?
"It's not a movie, it's a TV show -- The Bachelor.  We sit down and watch it, we make bets about who's going to win.  We usually pick the right person, not going to lie.  It's funny just watching these people put it all out there and get shot down and rejected.  The drama, I would never personally go on that show but I'll watch it.  It's funny to watch the ones with the girl where she's the bachelorette, where the guys are all going after her and getting pissed off at each other.  Not my cup of tea to be on there, but I'll sure as hell watch it."
So if you run into CB anytime soon, feel free to talk about the latest Miley Cyrus track that just landed on the radio or even discuss who might walk away as the latest Bachelor on TV.  It's all fair game now. 
---