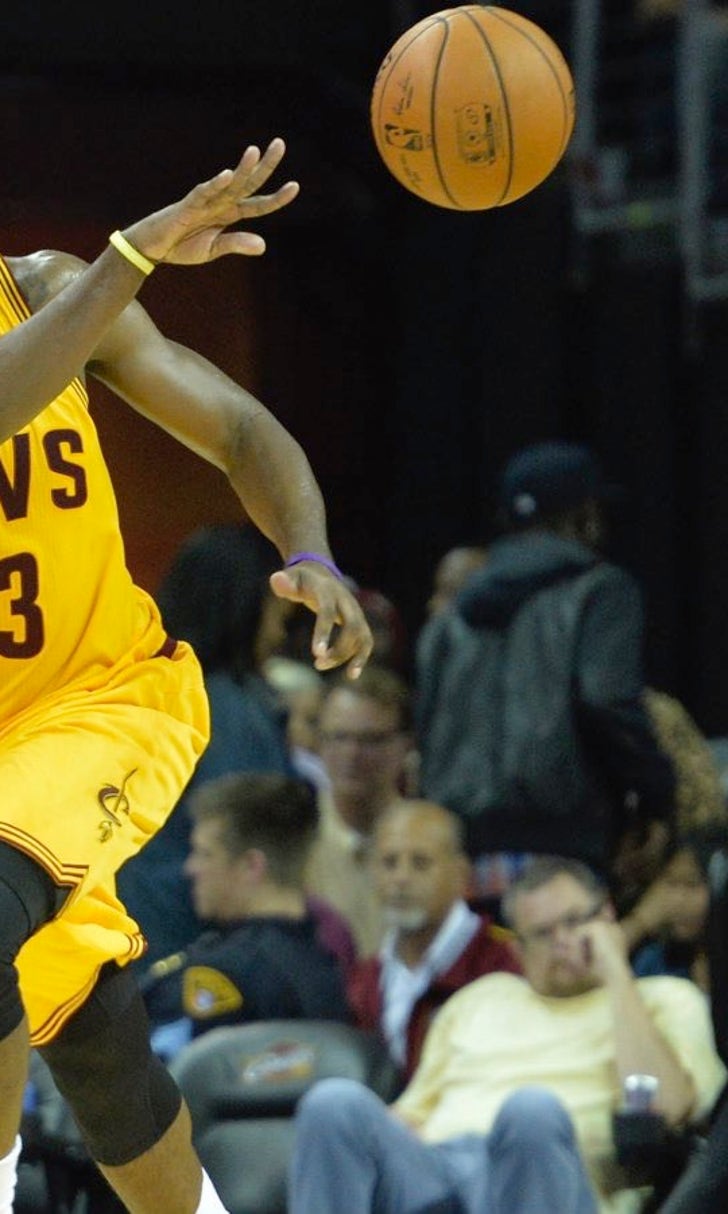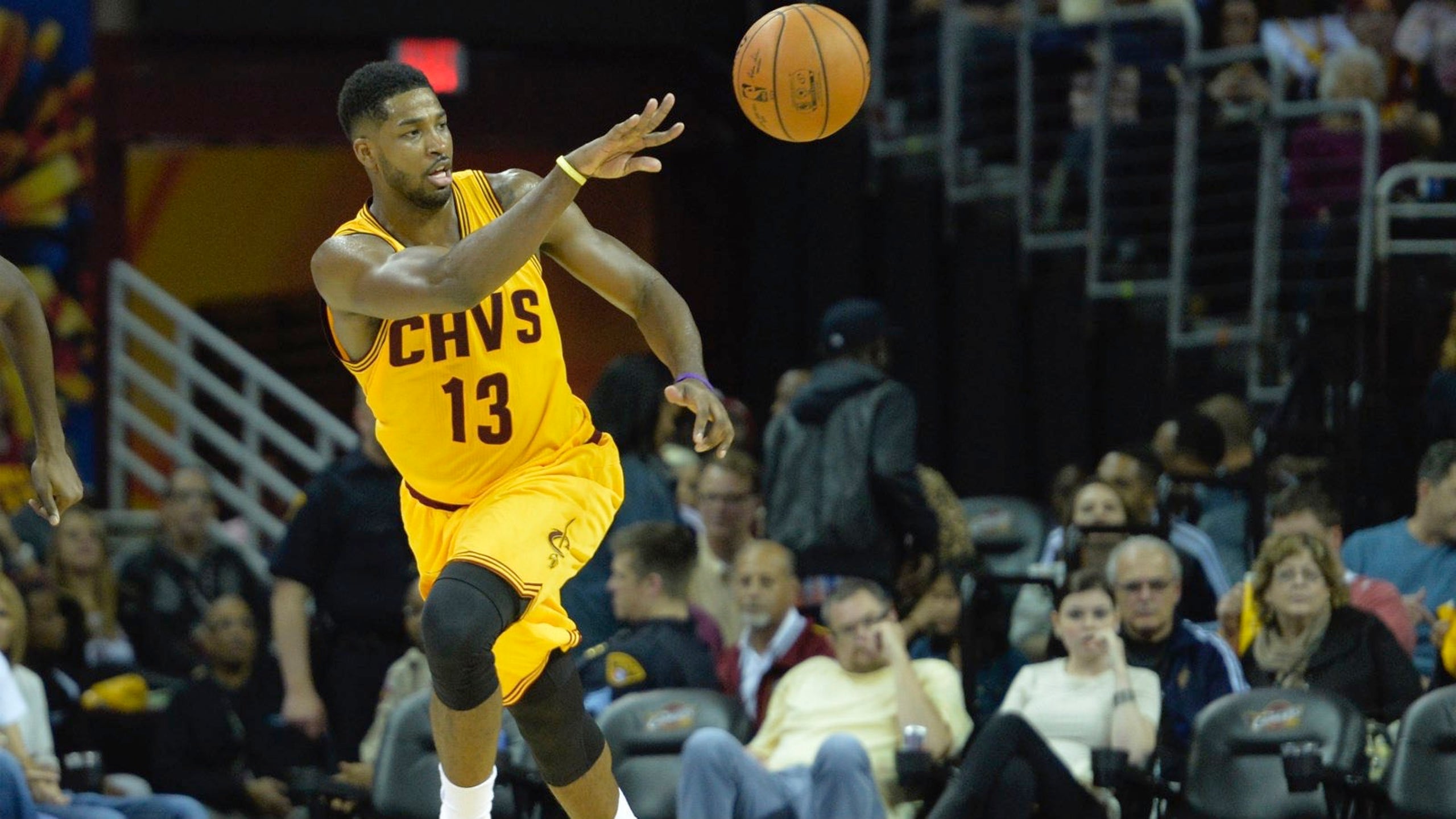 Cavs Report: Thompson extension talks underway
BY foxsports • October 26, 2014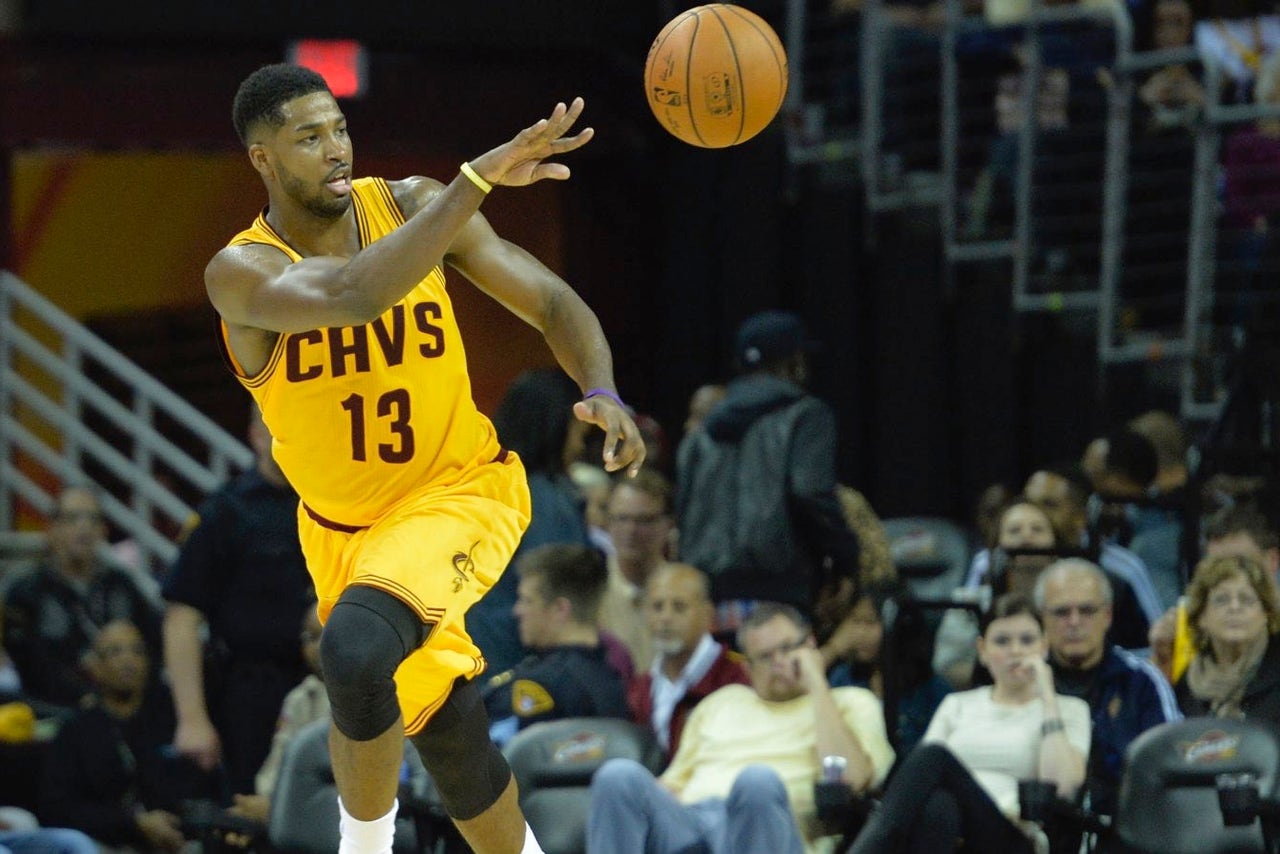 Random news, notes and observations on the Cavaliers as we head into the season's opening week:
1. With the Oct. 31 deadline looming, the Cavs are discussing a contract extension with fourth-year center/forward Tristan Thompson. A lot of fans have been wondering about that -- and at the very least, the lines of communication are open.
2. It actually sounds like the Cavs have a number in mind, as does Thompson's camp. Remember, Thompson's agent is Rich Paul, the same man who represents LeBron James.
3. My good friend Terry Pluto of the Cleveland Plain Dealer already wrote about this topic, and he brought up some very valid points. Namely, that Thompson is only 23-years old, and it's not like the Cavs are loaded with guys who can play center. Thompson can, and it wasn't until late last week that Cavs coach David Blatt named Anderson Varejao the starter. Thompson will back up Varejao and play plenty coming off the bench.
4. Thompson is probably closer to 6-foot-9 than his listed height of 6-10. It seems only Thompson really believes he's 6-10, and if that's what he thinks, the Cavs aren't about to argue. The guy looked like a 7-footer for most of the preseason -- so what difference does it really make?
5. OK, it does make a little bit of a difference, but height really is beside the point in contract negotiations. Thompson and Paul can focus on the fact Thompson has played in all 82 games in each of the past two seasons. He has also averaged 11.7 points per game in each of the past two years. He grabbed 9.4 rebounds two seasons ago, and an almost identical 9.2 last year. That's durability, that's consistency.
6. People ask me all the time: Who has been the Cavs' biggest surprise in training camp? My answer is always Thompson. He just looks so much more confident in his role. Overall, he's looked like a more complete, more carefree player in the preseason.And he's chasing down rebounds like never before in practice. Thompson may never be an All-Star, but I've changed my mind on him from last year. I no longer think he may have hit his ceiling. He can get better and may have already.
7. The Cavs open the season Oct. 30 at home against New York. They hope to have resolved the Thompson situation before then. If no deal on an extension is reached by the October deadline, the sides will have to wait until July to negotiate again. Thompson would also be a restricted free agent at that time. That enables another team to sign him -- and enables the Cavs to match any offer he might receive.
8. So is it panic time between the Cavs and Thompson? Hardly. This is typical for a player of Thompson's ability and history. He's not a maximum contract kind of guy, but he is important. If the Cavs don't pay him a lot, some other team likely will try. Then it will be decision time for both the Cavs and Thompson. Everyone is already well aware of that, and the sides are likely to negotiate accordingly (and peacefully).
9. As for the rest of the team, the biggest news to come out of Sunday's practice was James' minutes -- and how many he will average this season. Predicting things like playing time can be tricky for coaches, because so much of it depends on situations and injuries. But Blatt put it this way: "We gotta keep our wits about us in terms of thinking long term with LeBron."
10. In other words, the Cavs aren't going to push James into heavy minutes, particularly early in the season. There may be some games he plays 35-40 minutes. But if enough goes well, James can play 25-30 and the Cavs will still win. But again, it's all just a guessing game until we see this new brand of Cavs play for real. "We are honestly a new team," James said. "There's gonna be highs, there's gonna be lows. We've got to keep ourselves in proportion and improve on a daily basis. Just play the day in front of you."
---