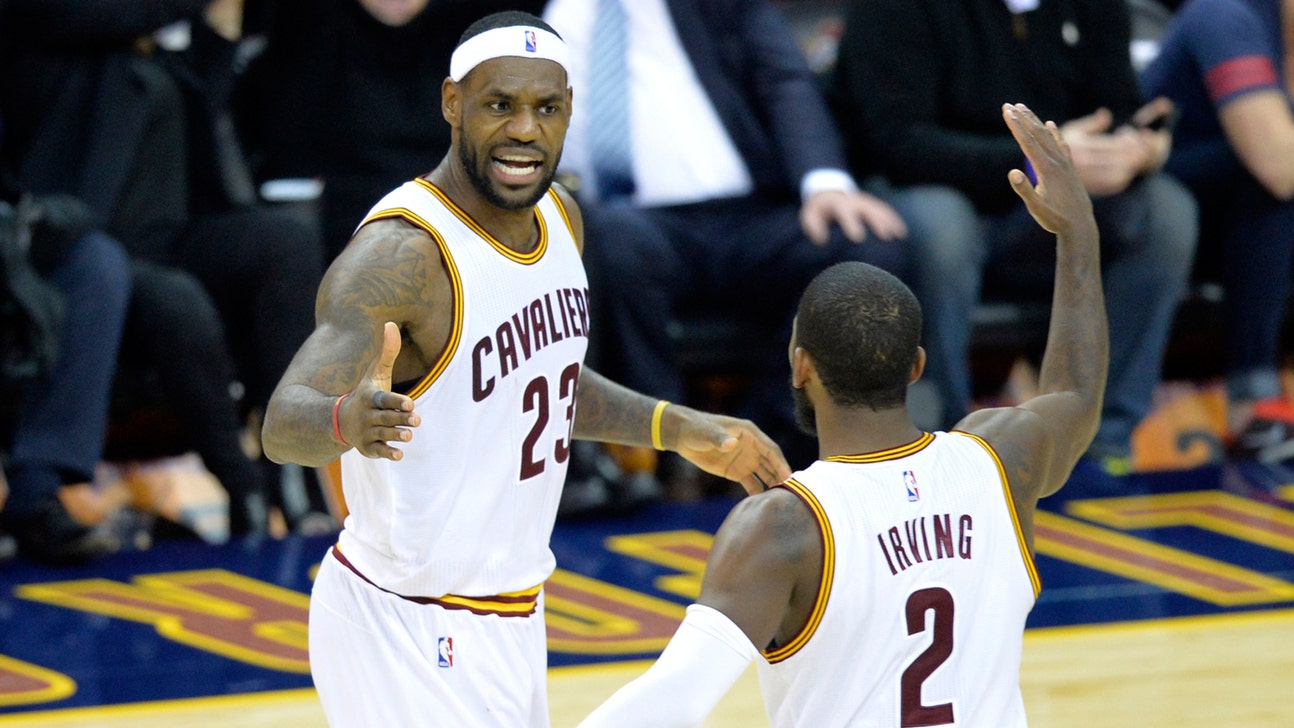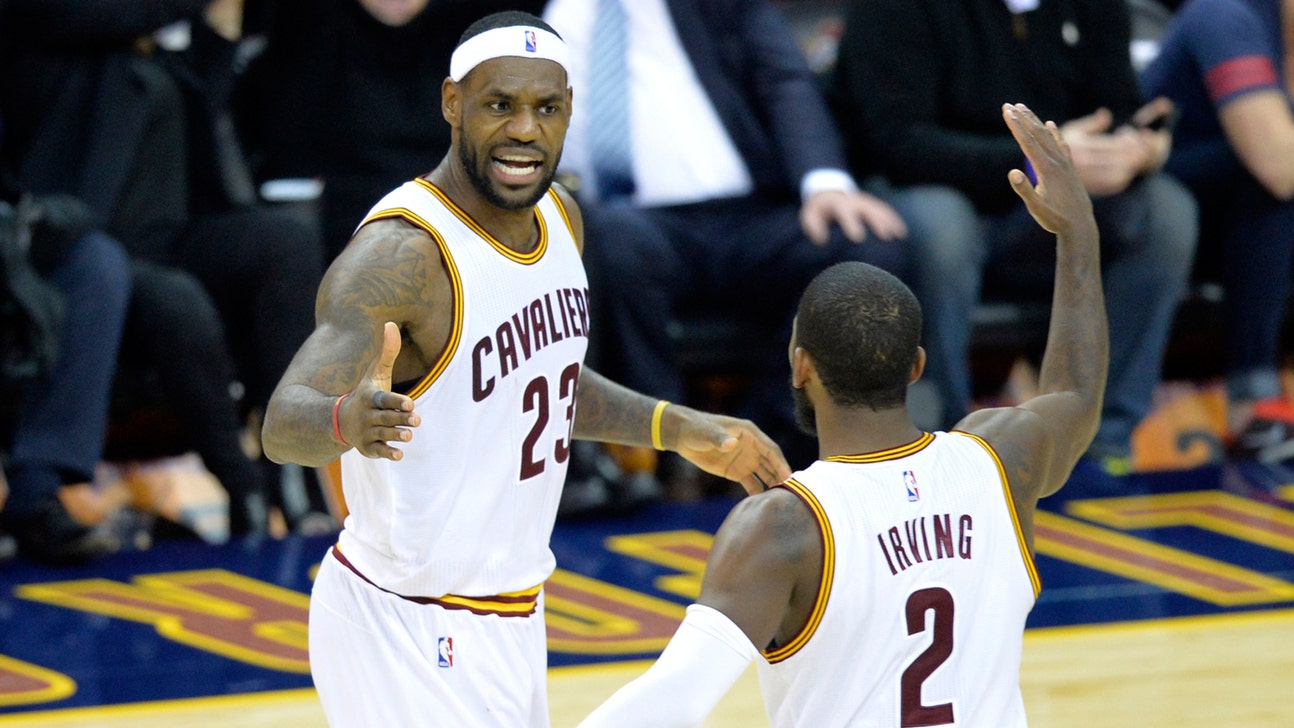 Cavs ready for another shot at Warriors, this time with LeBron
Updated
Mar. 4, 2020 3:21 p.m. ET

While Stephen Curry and the league-leading Golden State Warriors easily handled the LeBron James-less Cleveland Cavaliers last month, Thursday night's showdown should provide a much better indication of how these heavyweights stack up.
The Cavaliers and Warriors are both close to full strength headed into this possible NBA Finals preview in Cleveland.
"Everybody's going to be healthy," Cavs All-Star point guard Kyrie Irving said. "It's going to be a great test, two great teams going at it. A lot of great matchups within the game, this is what you look forward to as a competitor."
Cleveland (36-22) has dropped seven of eight to Golden State (44-10), including a 112-94 road loss in this season's first meeting Jan. 9. Irving scored 23 points but shot 9 of 23 matched up with Curry, who finished with 23 points and 10 assists as the Warriors shot 50.0 percent.
James didn't play that night due to knee and back injuries that kept him out for eight games from Dec. 30-Jan. 11. The Cavs dropped all but one of those contests, but they've since won 16 of 19 to tie Chicago for the Central Division lead.
Cleveland returns home after opening the second half with three consecutive road wins, a stretch during which it outscored opponents by an average of 21.7 points. The Cavs stayed hot with Tuesday's 102-93 victory over Detroit after storming back from 14 down in the third quarter.
Cleveland held the Pistons to 31 points in the second half for its lowest mark allowed this season.
"Defense is our mark, and we understand that," James said. "When we defend at a high level, we put ourselves in a position to win every night and be successful long-term."
James finished with 19 points, 11 assists and seven rebounds, moving past Scottie Pippen for first place on the all-time list for forwards with 6,142 assists. The Cavs are 27-5 when James has more than five assists compared to 7-9 when he doesn't.
"That means a tremendous amount to me," James said. "I have always taken so much pride in my passing game. To me, the greatest rush has always been helping my teammates succeed, not succeeding myself."
The Warriors opened a season-high six-game road trip with Sunday's 104-98 loss to Indiana before bouncing back to beat Washington 114-107 two nights later. Curry, who sat out against the Pacers with an ankle injury, returned to score 32 points on 11-of-18 shooting.
"It's still not pain free, but it felt fine," he said. "Once you start playing the adrenalin kicks in and you don't feel anything. It was good to just break a sweat in the first quarter, and feel active and not limited at all."
The Warriors are 24-2 at home, but they've allowed 104.7 points per game in splitting their last 14 on the road.
"It's pretty special to be where we are, we have a lot of work left to do, obviously," Curry said. "We want to capitalize on our potential this year."
Curry has scored at least 20 in 12 consecutive games, and he's averaging 28.1 in the last 10. He's averaging 26.3 and 9.7 assists over a three-game stretch against Cleveland.
The Cavs have won 10 straight at home by an average of 15.2 points, their longest such run since stringing together 11 consecutive victories Feb. 23-April 6, 2010.
Cleveland, though, has lost four in a row there to Golden State.
---