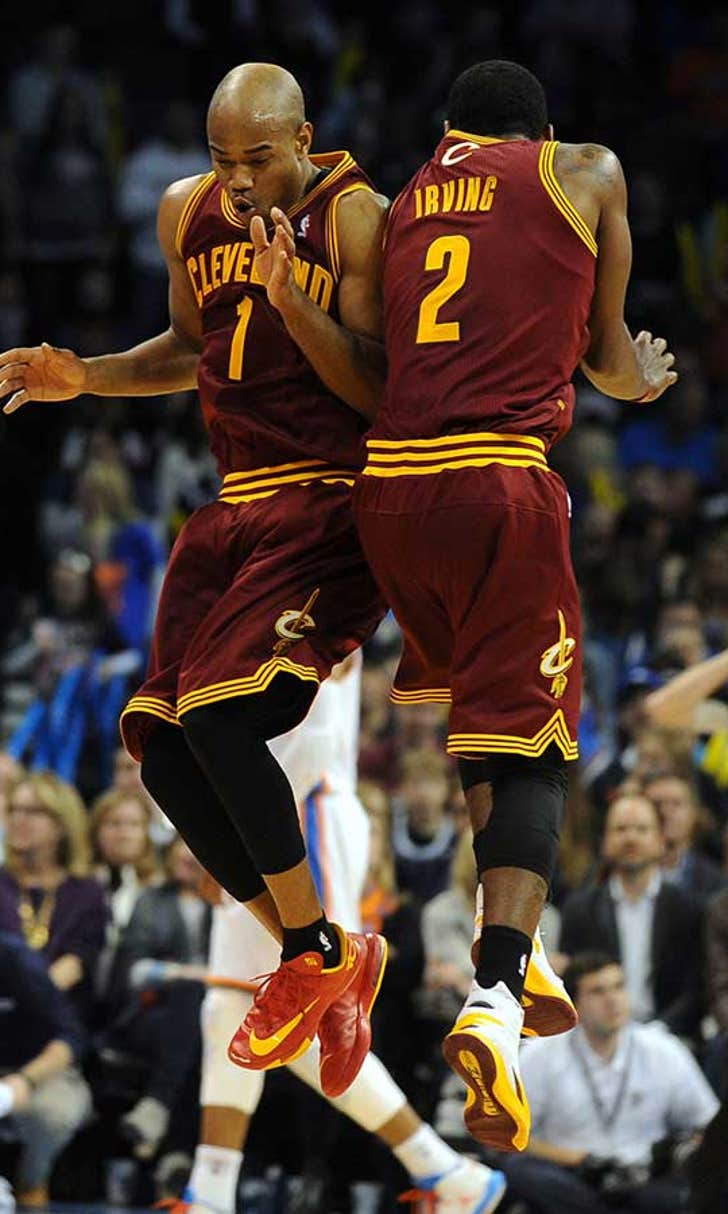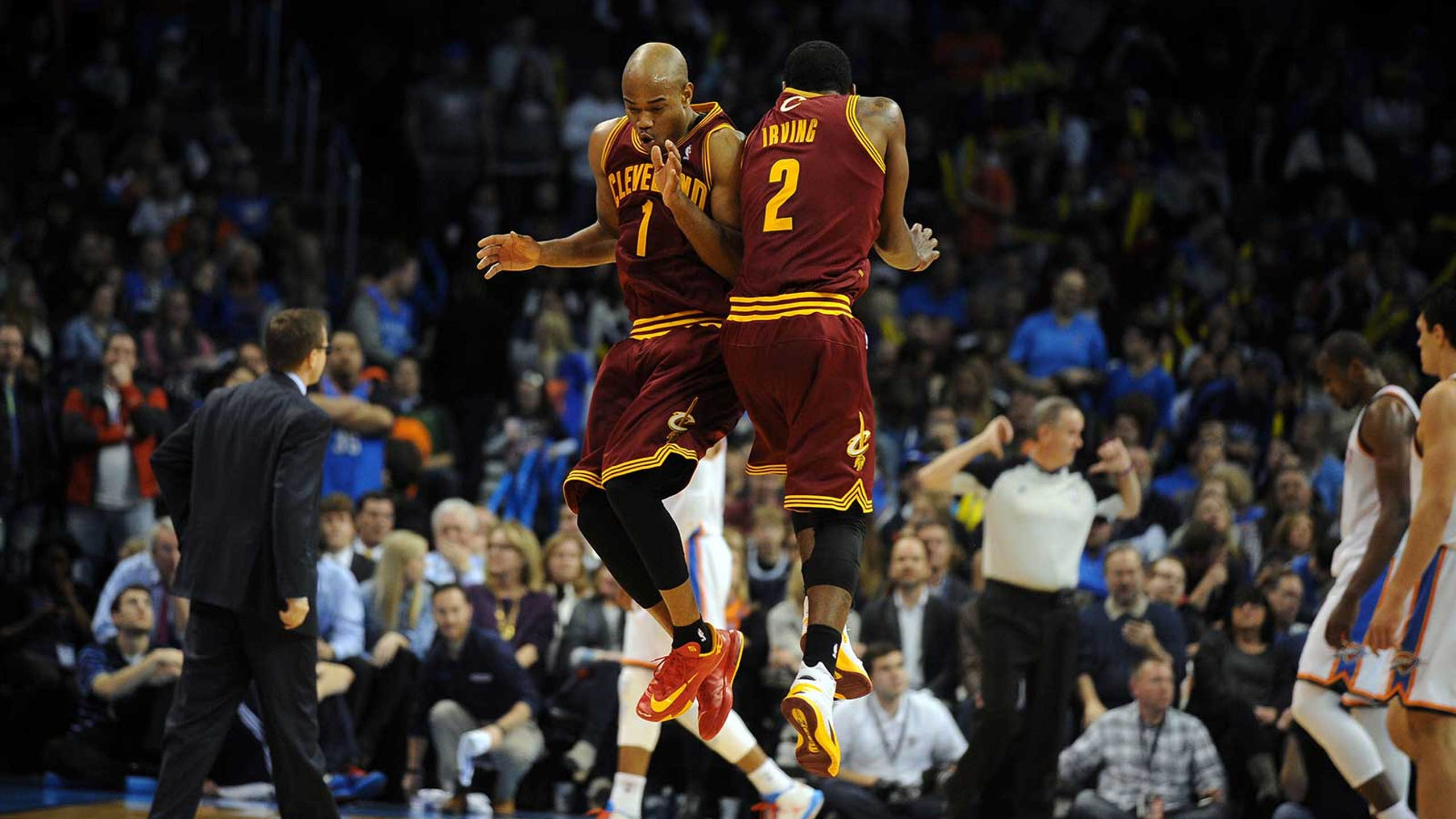 Cavs look to build on comeback win
BY foxsports • February 27, 2014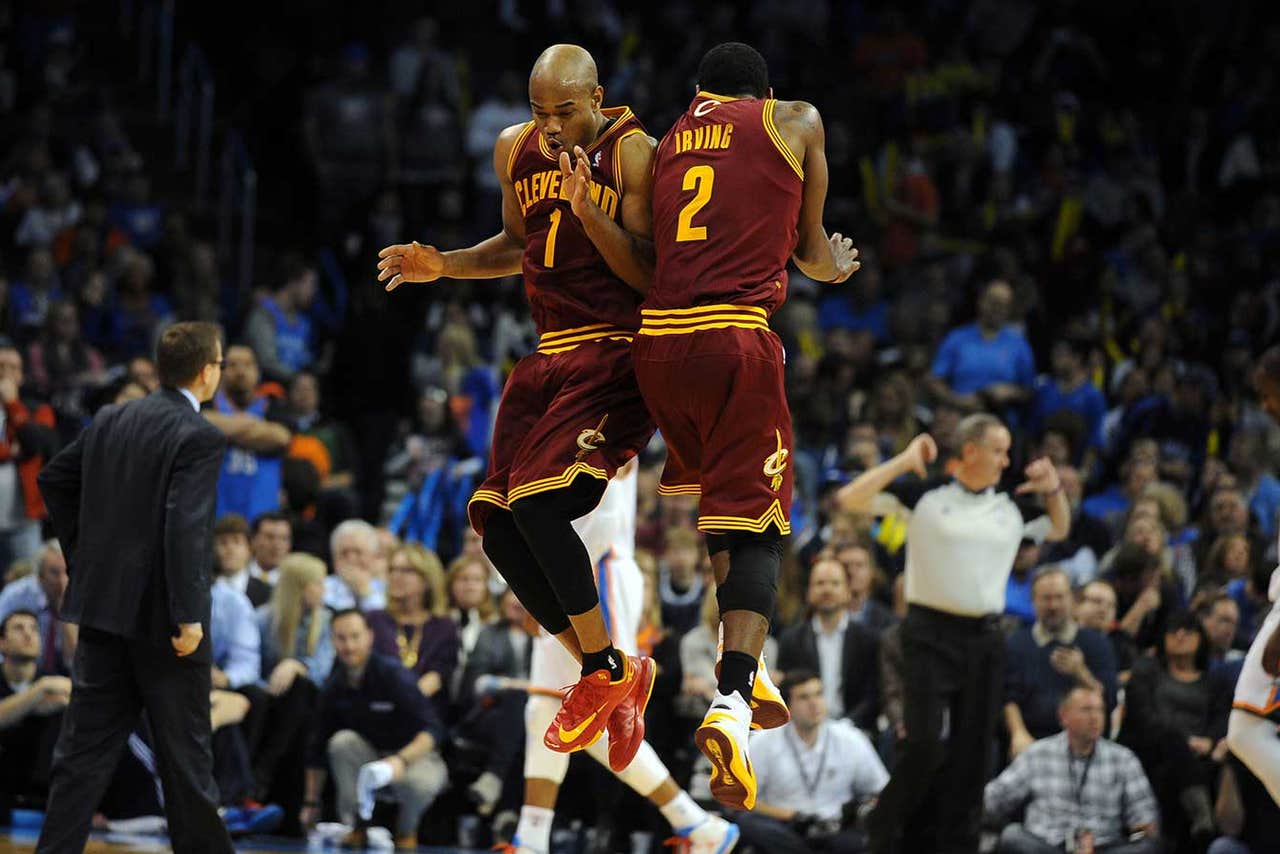 The late-game heroics of star point guard Kyrie Irving helped the Cleveland Cavaliers beat the top team in the Western Conference and snap a three-game losing streak their last time out.
Irving and the Cavaliers will look to build on that comeback win when they host the Utah Jazz on Friday night.
Cleveland (23-36) has struggled late in games, shooting 34.6 percent in the final three minutes of the fourth quarter to rank last in the league. The team's average of 6.6 points during those final minutes is also amongst the NBA's worst.
The Cavaliers, though, shot 60.0 percent and scored 11 points during the final three minutes Wednesday at Oklahoma City, helping them close out a 114-104 victory. They had 42 points in the final 12 minutes to tie their highest-scoring quarter of the season.
Irving led the way in the last period, scoring 14 of his game-high 31 points.
"Kyrie had a huge performance for us,"coach Mike Brown said. "He was very efficient in the 43 minutes that he played, I thought offensively, especially."
Irving struggled from the field during the three-game losing streak, shooting 34.5 percent overall and going just 3 of 16 (18.8 percent) from 3-point range. The skid came on the heels of a six-game win streak for the Cavaliers, where Irving made 56.5 percent of 3-pointers.
The Jazz (21-36) have been good of late in defending the outside shot, holding opponents to 29.4 percent shooting from beyond the arc in back-to-back wins. They've made 42.9 percent of their 3-pointers in those victories.
Utah went 9 of 18 from long range in Wednesday's 109-86 win over Phoenix. Seven players scored in double figures, led by Gordon Hayward and Richard Jefferson's 17 points. Hayward also had 10 rebounds and nine assists.
The Jazz are opening a six-game stretch on the road, where they've lost eight of 10.
"The win gives us confidence going into Cleveland on Friday and the other games that we have on the road," point guard Trey Burke said. "We look forward to going on the road and getting some wins. That's what it's all about."
Utah has won two straight and three of four contests away from home versus Eastern Conference foes. All six games on the trip are versus teams in the East.
"We're growing in a lot of areas as a team," Burke said. "We just need to continue the growth."
The Cavaliers beat the Jazz 113-102 on Jan. 10 behind 25 points from Irving and 18 points and 15 rebounds from Tristan Thompson. Hayward, who leads Utah with 15.8 points per game, sat out with a left hip injury.
Cleveland has won two in a row in the series after dropping six straight meetings.
---