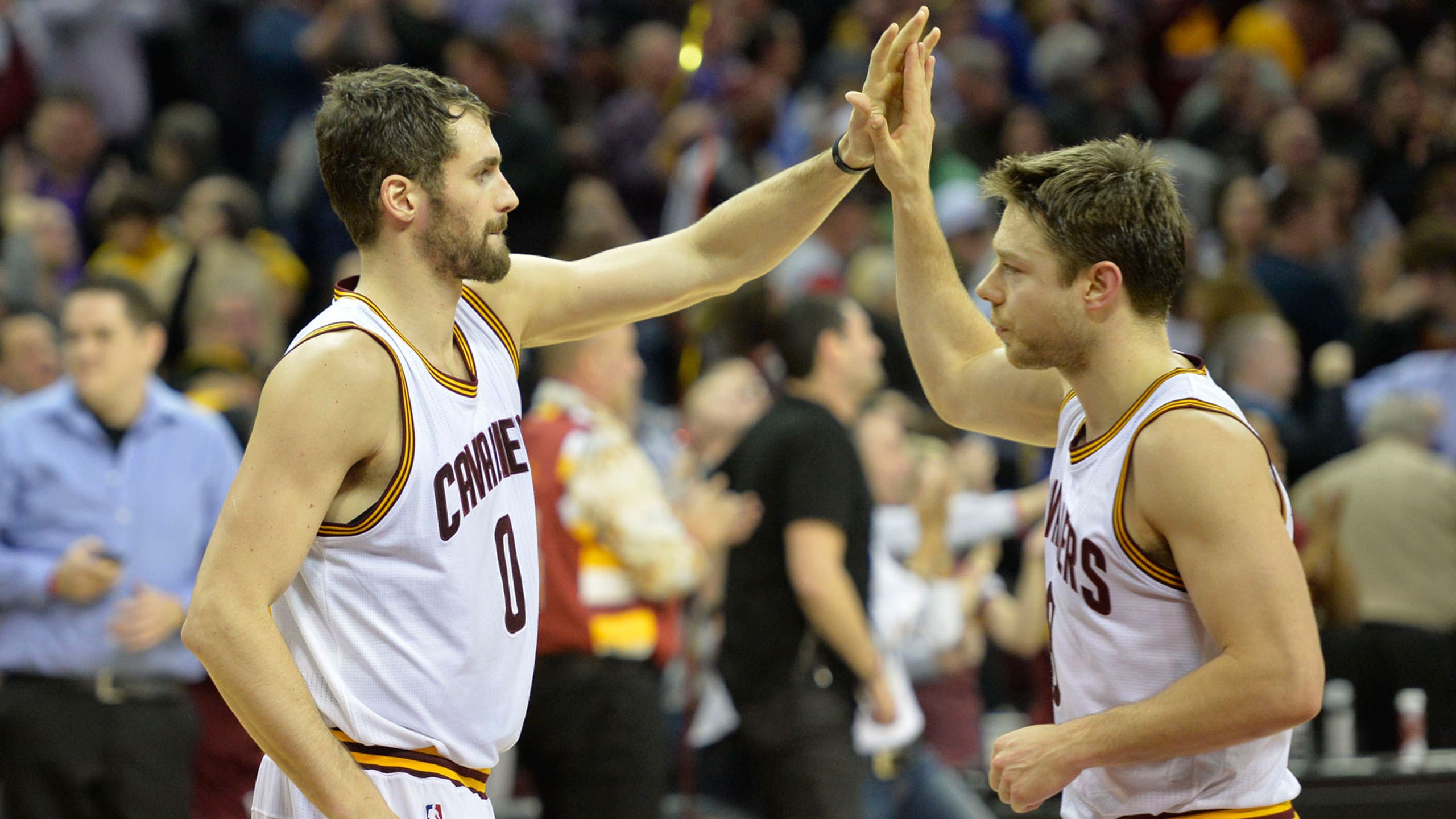 Cavs go for sixth straight home win
BY foxsports • December 15, 2014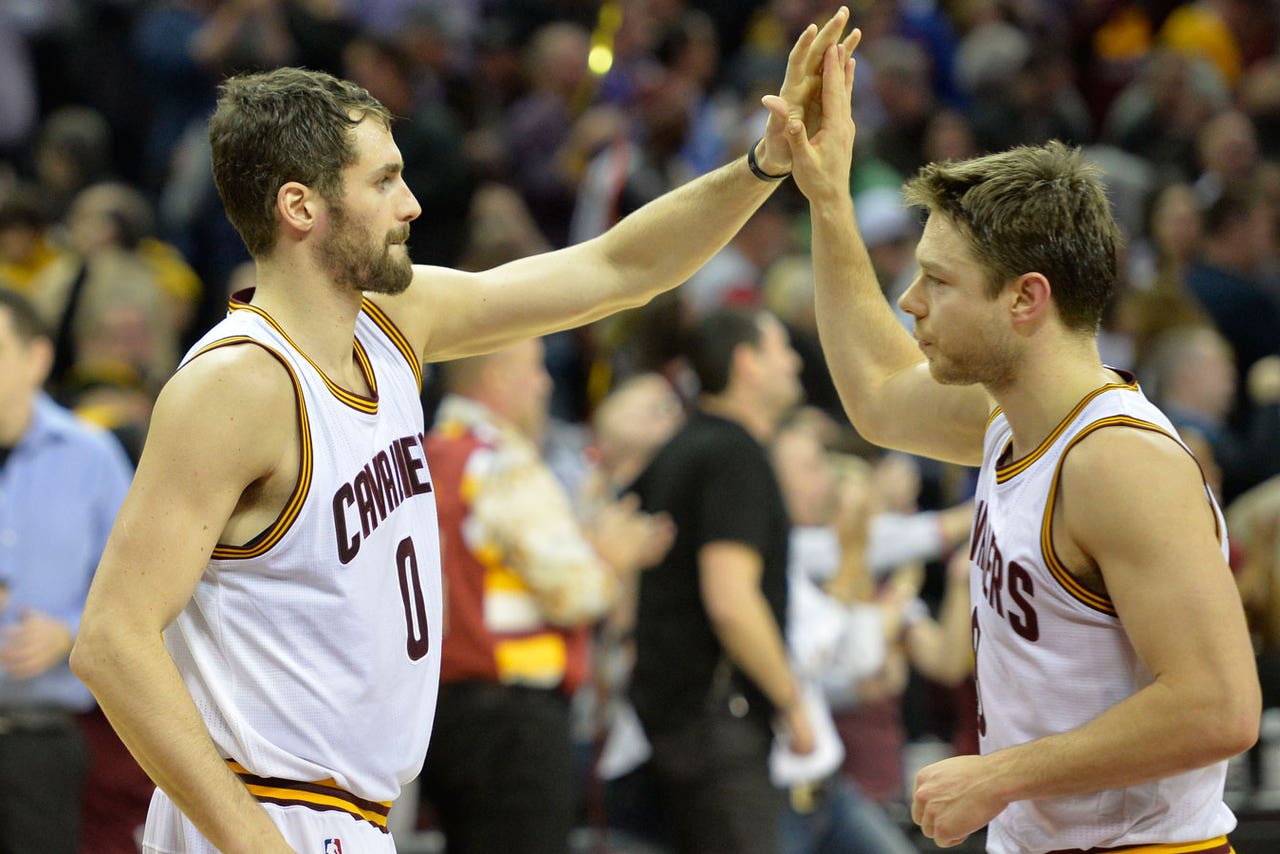 LeBron James and the Cleveland Cavaliers are looking forward to getting back home after a winless two-game road trip.
A visit from the Charlotte Hornets could be just what they need to regroup.
The Cavaliers go for a sixth consecutive home win as they host the last-place Hornets on Monday night.
Cleveland (13-9) had outscored opponents by an average of 14.5 points during an eight-game winning streak before falling 103-94 at Oklahoma City on Thursday with James out due to knee soreness. The four-time NBA MVP returned to score 41 points the following night, but it wasn't enough in a 119-114 loss at New Orleans.
The Cavaliers allowed the Pelicans to shoot 55.7 percent, the highest mark by an opponent this season. Cleveland made things interesting down the stretch after trailing by as many as 19.
"My knee feels good. It was good to be back out there tonight, but I hate that we couldn't pull it out at the end," James said. "We have to play better, and it will be nice to have a few days off and go back home."
The Cavs have won five in a row at home by an average of 15.4 points. They're shooting 49.0 percent on their own court compared to 43.7 percent on the road.
James hasn't seen the Hornets since his career-high 61-point effort in a 124-107 win with Miami on March 3. He's averaging 35.7 points on 68.4 percent shooting over a six-game stretch against Charlotte.
James could be in for another big game against a Hornets team that's allowed teams to shoot 48.0 percent during a 2-12 stretch. Charlotte (6-17) allowed Brooklyn to shoot a season-best 58.3 percent - including 16 of 23 from 3-point range - in Saturday's 114-87 blowout loss.
Al Jefferson, Gerald Henderson and Cody Zeller were held to a combined 15 points as the Hornets' starting five was outscored 65-37. Charlotte was also outscored 42-26 in the paint.
The Hornets are shooting a woeful 26.1 percent from 3-point range over the last 10 games. Their opponents, meanwhile, have shot 44.2 percent from beyond the arc during that stretch.
"We're missing and they're making - that's what's going on," guard Kemba Walker said. "We just have to make some more shots. We have to stay aggressive. Every night's not going to be a great night for us, and we have to understand that. And defensively we just have to be better as well. Just have to keep working hard."
Things aren't about to get any easier on the road, where Charlotte has been limited to an average of 89.6 points during a five-game skid. The Hornets are an NBA-worst 1-9 away from home.
Jefferson is averaging 14.5 points on 41.6 percent shooting over the last six games, down from his season marks of 19.0 and 47.7. He's averaging 24.2 points on 58.1 percent shooting and 11.6 rebounds over a six-game stretch against Cleveland.
Cavs guards Dion Waiters and Matthew Dellavedova have been released from the hospital after falling ill Friday, but both are uncertain to be available. Mike Miller's status is also unclear after missing the last five games with a concussion.
Kyrie Irving is averaging just 14.3 points while shooting 33.9 percent over the last four games. He's averaging 23.9 against the Hornets after scoring a career-high 44 in the last meeting, a 96-94 overtime loss at home April 5.
Charlotte has won five straight in the series after dropping the previous six.
---