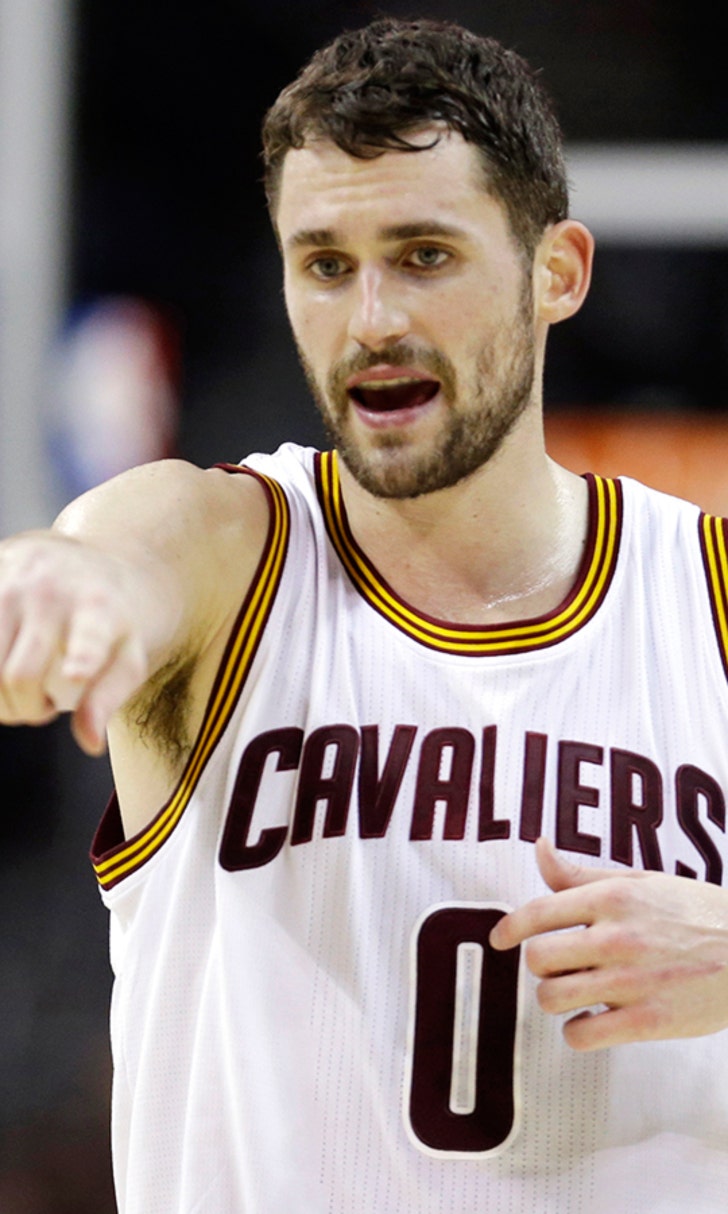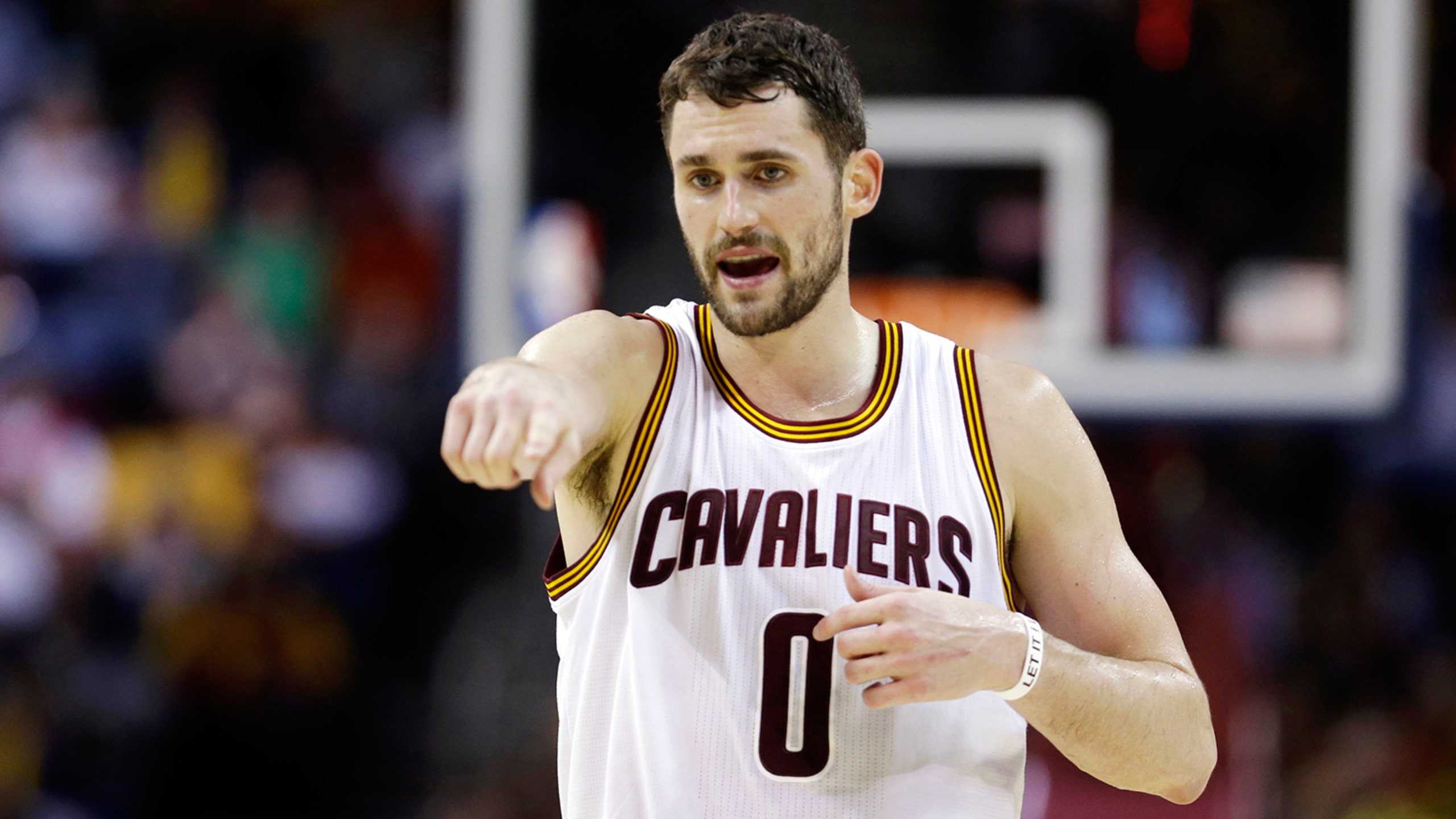 Cavaliers' Blatt loving Love
BY foxsports • January 30, 2015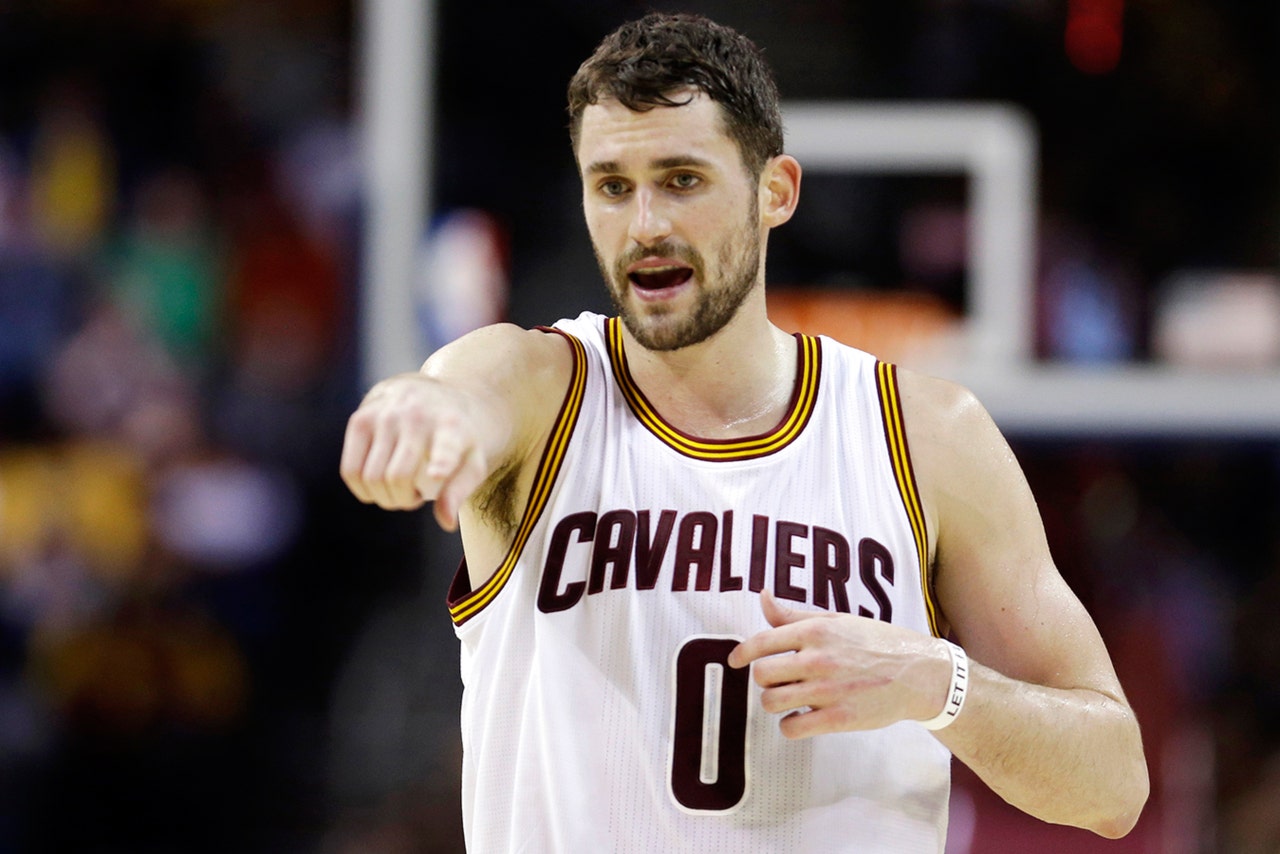 CLEVELAND-- The Cavaliers picked up their ninth-straight win in front of a sellout crowd of 20,562 at Quicken Loans Arena by the score of 101-90 over the Sacramento Kings.
The Cavs winning streak is the longest since it reeled off 13 consecutive wins in 2010.
However, somewhat lost in the Cavs winning streak has been Kevin Love.
Love has struggled in recent games, but seemed to find himself against the Kings. He led the Cavs with 23 points and 10 rebounds, as well as three assists.
It was Love's 26th double-double of the season.
"I thought Kevin played a great game at both ends tonight," David Blatt said. "I really, really like what he did for us tonight and it was good to see because he's been working hard. The ball hasn't been falling, but he just played high-level basketball at both ends of the court and Kevin Love is a high-level basketball player. So, I'm not surprised at the least to see that."
Love got off to a red-hot start scoring 16 points in the first quarter on 7-of-9 from the field, including 2-of-3 from three-point distance.
"I just wanted to be more aggressive," Love said. "I think the last two or three games, I was just very passive in my shots, and that translated into tough shooting. Tonight, I just wanted to get in a good rhythm and be aggressive whether the shots were falling or not, and it was.
"We got off to a good start as a team, too, and never looked back."
Love came into the game averaging 17.1 points per game, but is not known for his defensive prowess.
However, some of his teammates are noticing how hard Love is working on the defensive side of the ball.
"It's a challenge," LeBron James said. "You don't get as much out of yourself as what you ask of yourself. He's challenged himself to be better.
"We've all challenged ourselves to be better," he said. "I think he's taken that role very seriously."
Love said he's working hard on his game, on both ends of the court.
"Just trying to find different ways to affect the game even when I don't have the ball," Love said. "We're still figuring it out even though we've won nine in a row. It's an opportunity to get better and we made strides tonight."
Love said he wasn't concerned when the ball wasn't falling on the offensive side. He said he didn't feel like he was in a slump shooting from the field.
"I try to not look at that way but I think the last two games there was a little reluctance there," he said. "I just try to keep positive and chase the game and continue to be positive."
Love returns to Minnesota to take on the Timberwolves on Saturday night and he's not expecting a pleasant welcome. James, who knows a little about returning to play against the former team as an opponent has some advice for Love.
"He needs to lean on us."
Lay Ups
LeBron's Return: LeBron James returned to the lineup after being listed as doubtful less than two hours before the game. James admitted he wasn't able to play on Wednesday, but explained how he ended up playing against the Kings.
"Wednesday there is no way I could've played," he said. "The wrist was too tight. There was no rotation in the wrist. I felt better at the shoot around and thought I could give it a go. I talked to the docs and they said it was my call."
James knew he wasn't as sharp as usual, as he had six turnovers.
"I'll do whatever it takes to help us win, obviously," he said. "Aside from the turnovers, which I hate, I just try to get guys involved and pick my spots. I was able to get it going a little at the end of the third.
"Being on the floor, just giving us another body, another guy who knows how to play the right way. Whatever it takes to help us win."
Blatt admitted the Cavs needed James to play against the Kings.
"It wasn't going to be an easy game tonight," he said. "The chances are that Kyrie was going to score 55 weren't that high.
"Before the game I was a little bit worried I'm glad the guys played, but we needed LeBron tonight. He stepped up for us and it was a good thing."
James played 33:04 and was 7-of-16 for 19 points. He had seven assists and three rebounds.
"It feels okay," James said. "It's a little sore, obviously from being in the live action. It feels good."
James opened the game by stealing a pass and went down the court for the dunk to open the game's scoring.
James had seven points in the first half and scored eight in the third quarter.
"LeBron set the tone for us with that dunk to start the game," Love said. "He got the crowd into it."
Ramping up the defense: The Cavs have now held their opponents under 100 points in seven-straight games.
Blatt was pleased with the defensive field goal percentage. The Cavs defense has now held seven-straight opponents under 100 points and over the last five outings at home. The Cavs have limited their opponents to .397 shooting from the floor and .308 shooting from behind the arc.
"More so than the points, I think defensive field goal percentage, we've obviously improved greatly," Blatt said. "Depending on the pace of the game, the number of points that are scored is a little bit less significant, but when we're getting stops continually and when we're doing a good job rebounding, which I thought at times we definitely did not do tonight, it gives you a chance to win any game. That's the good news behind how we're defending. You're giving yourself a chance to win any game when you defend like that."
James agreed.
"We played great defensively tonight," James said. "It's more about the process. When you defend, you give yourself a chance to win every night."
Revenge Factor: The Cavs lost on Jan. 11 to the Kings, 103-84 without James, which at the time was their seventh loss in eight games. James was out with a strained back and sore left knee.
Blatt not Surprised by Irving: David Blatt said he isn't surprised at all by the play of Kyrie Irving in recent games. Irving had 55 points in the win over the Trailblazers after hitting 38 against the Pistons in the previous game.
Irving scored nine points in the first half and had five assists.
"I'm not at all surprised," Blatt said before the game. "He's much more a complete player. He's really coming into his own."
Irving finished with 21 points.
"It's great to be a part of this great team, just having fun every day it's been a blessing and a luxury just to come in every day," Irving said. Were just continuing to grow as teammates and as brothers every single day."
Irving was named as an Eastern Conference All Star reserve for the third-straight season.
J.R.'s Impact: The Cavs are 9-3 since J.R. Smith has joined the starting lineup. Smith scored 16 points and added five assists against the Kings.
Smith is averaging 15.3 points a game with 3.2 rebounds and 2.5 assists since becoming a starter.
Old Friends: Former Cav Tyrone Corbin is the Kings coach and the Kings have three former Cavaliers on their roster in Ramon Sessions, Omri Casspi and Ryan Hollins. Casspi had 15 points, while Hollins added four. Sessions did not score.
---