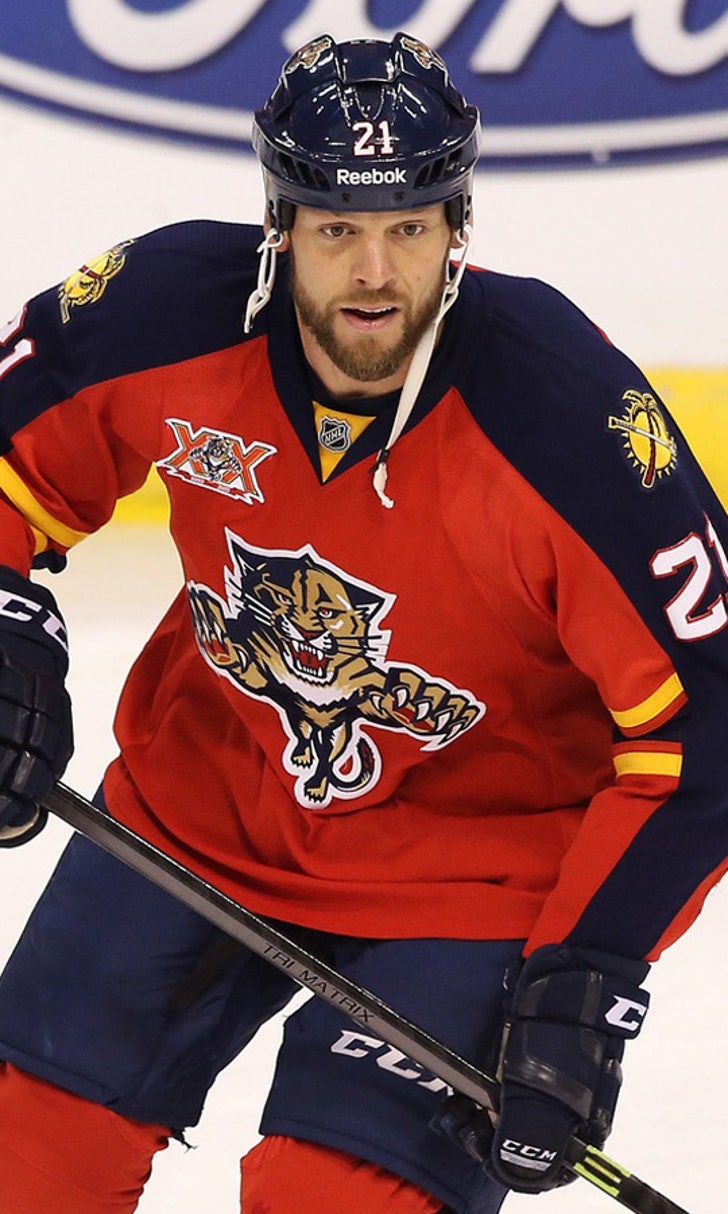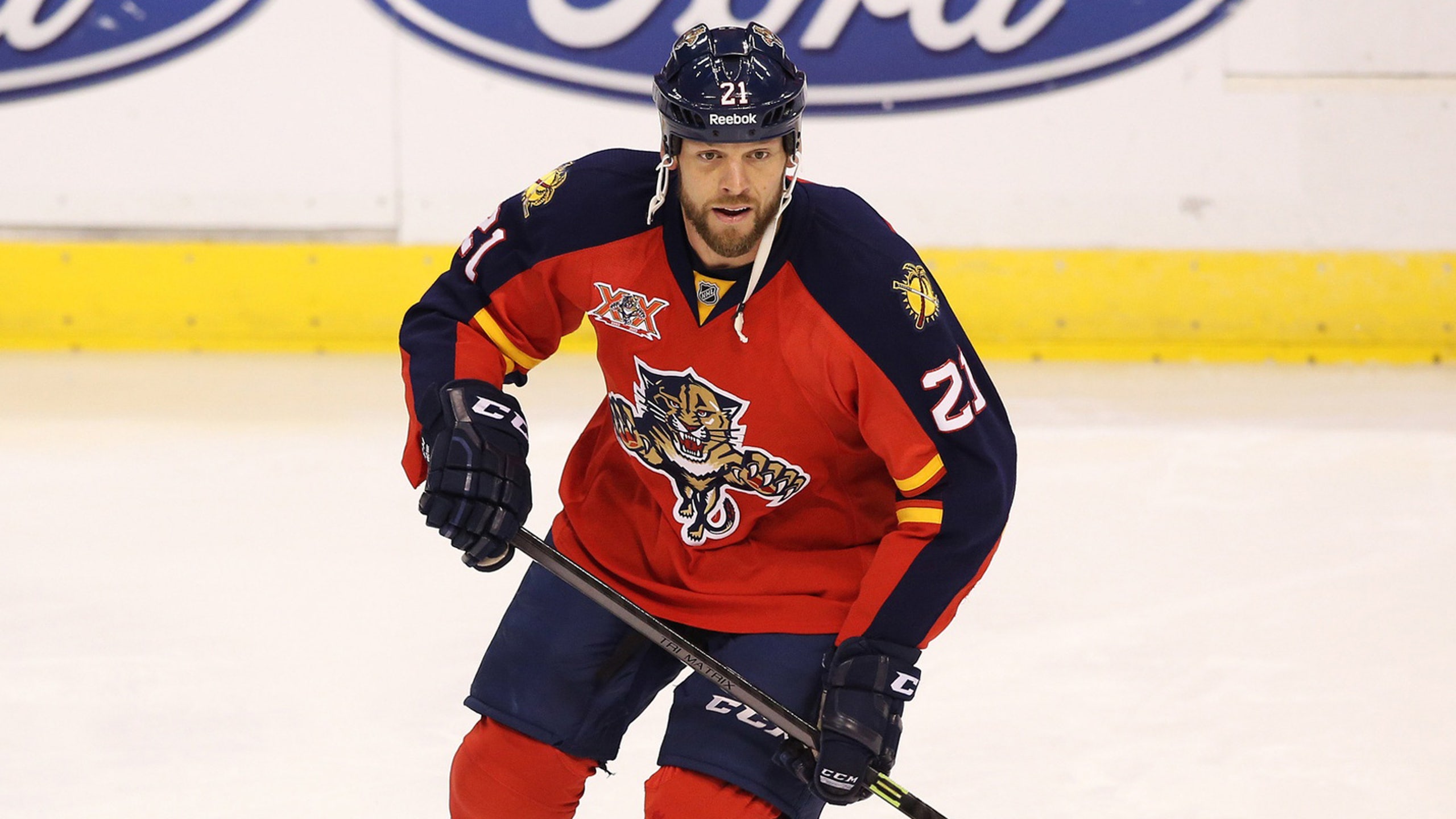 Cat Bites: Panthers back at practice after Olympic break
BY foxsports • February 21, 2014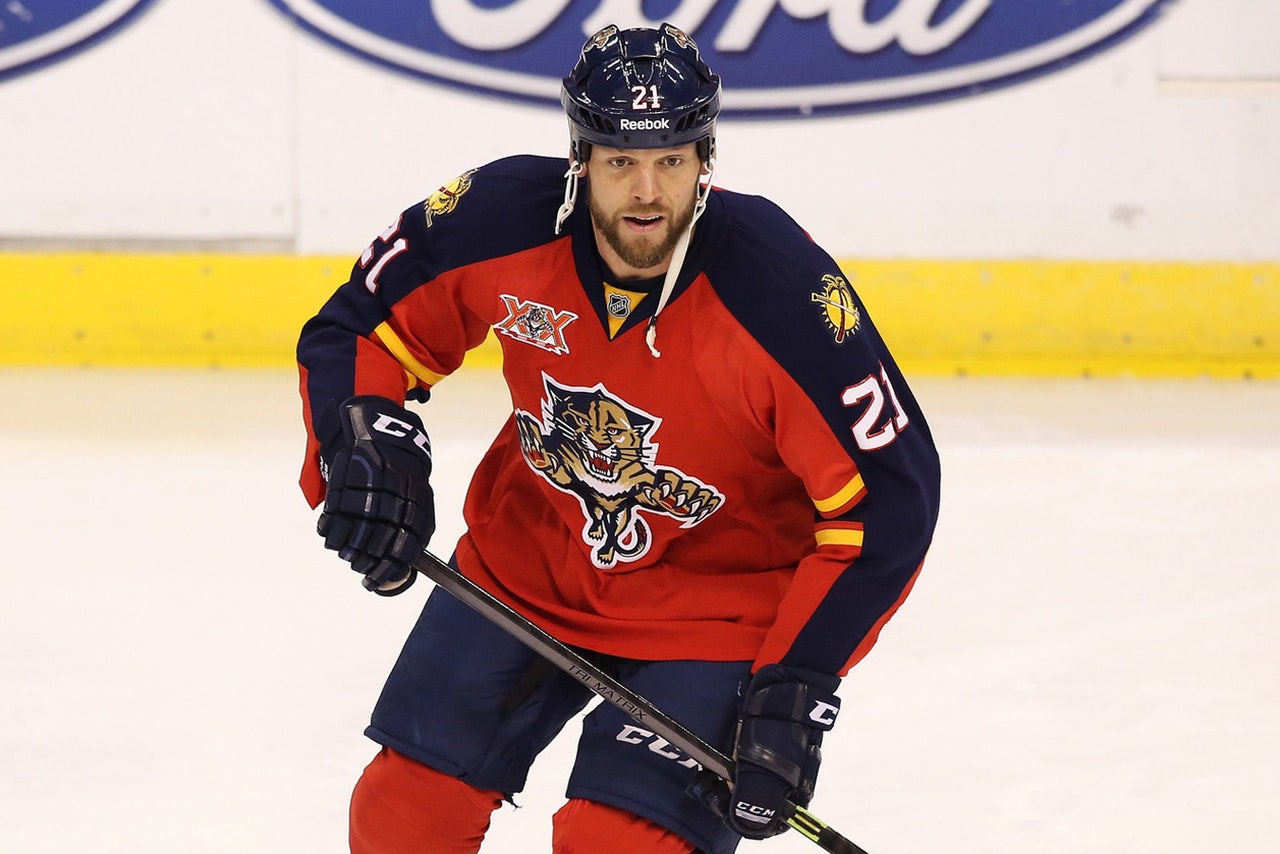 CORAL SPRINGS, Fla. -- The Florida Panthers are looking forward to hitting the reset button.
The Cats returned to the ice Thursday for their first full-squad practice after a 12-day Olympic break. Everyone except Olympians Aleksander Barkov and Tomas Kopecky took part in training.
''Everyone seemed to be happy to be back on the ice,'' Panthers coach Peter Horachek said. ''I think an all-star break is the right amount of time. It's like three or four days and getting back at it. But I think 12 days is a little bit long. So I think everyone is excited getting back out there.''
The break came at a crucial time for Florida. The Panthers went into the break with a 1-5 record. Players are hoping the time away from the rink was helpful in stopping the downward spiral.
''We had our struggles there the last little bit,'' Panthers winger Krys Barch said. ''It's a good time for a lot of teams to reset.
Although NHL games do not resume until Feb. 25, the Panthers will get an extra two days before taking on the Washington Capitals in their first game back. That has allowed Horachek to view the next week as a mini training camp for his players.
Since taking over as interim head coach in November, Horachek had to introduce his system on the fly. Florida will be going over all aspects of their game, especially the areas that have been the source of struggle all season.
''A lot of d-zone stuff, tracking, competitive spirit, power play -- all things we're going (to focus on),'' Horachek said. ''All areas of the game we'll touch on. We'll try to make it clear what everyone has to do. It's kind of like a little mini camp. Defense is going to have to be a factor. We have to be better in those areas. I think offensively we have to spend more time at the net.''
But more importantly, the break and plan extended training have refreshed the mindset of Panthers players.
Florida knows it has a daunting task ahead, not just in terms of schedule -- they pretty much have a game every other day and have four sets of back-to-back games -- but in trying to climb back into the playoff race. The Panthers trail the third-place Montreal Canadiens by 19 points in the Atlantic Division. They are 13 points behind the Detroit Red Wings for the last wild card spot in the Eastern Conference.
''We've got a lot of work ahead of us,'' Barch said. ''We kind of dug ourselves in a hole there before the break. You've got to take every game as it comes, but you've got to look at the big picture, too. We're hanging on the edge of a cliff and we've got to keep pushing forward. We've got to play with desperation and sweep games here.''
''It's like a new season,'' Horachek said. ''The negative part about it is that you're going to play every other day. There's a lot of hockey -- 24 games in 45 days. It's more hockey than they should be playing. You have to be in tune. Systems have to be tight. Everyone has to know what they're supposed to do. We're going to go through it all.''
INJURED OLYMPIANS
Barkov and Kopecky arrived back in Florida on Friday. The two will see team doctors to determine the severity of their respective injuries suffered during the Winter Games in Sochi.
Barkov sustained a knee injury on Feb. 14 in Finland's contest against Norway. Initial reports from Finnish media suggested Barkov could be out 4-6 weeks and may require surgery.
''I expect our doctors will look at him and and we'll see what they say,'' Horachek said of Barkov. ''Right now, just consider him out.''
Kopecky suffered a head injury on Feb. 15 against Slovenia. He took an elbow to the head from Slovenia's Sabahudin Kovacevic and was also hit by Ales Kranjc on the same play. Slovakian media reported team doctors diagnosed Kopecky with a concussion the next day.
OH, SO CLOSE
A couple Panthers were reminded Thursday why it is never a good idea to stop watching a game before it's over.
Canadians Shawn Matthias and Erik Gudbranson were watching the U.S.-Canada women's hockey game and thought it was unlikely their countrywomen would overcome a 2-0 deficit with 10 minutes to play. So they left for the beach.
''We were like, 'What are the chances they score two in the last 10?' '' Matthias said.
When they turned on their phone after an afternoon of soaking up the sun, they were shocked by the result.
Minnesota-native Nick Bjugstad, however, witnessed the devastating result.
''I think they sat back and ... (thought) 'We almost have the medal, but we don't yet' and Canada just fought back,'' Bjugstad said.
Bjugstad, who knew some of the women's team members from his days at the University of Minnesota, sent some words of support after the game.
"I tweeted at a couple of them,'' Bjugstad said. ''I know five or six of them.
''It was awesome to see them playing in that type of game. They're very talented players. But it was a bummer the way it ended. I really feel for them. I mean, I've been in games like that, but not to that degree. That's about the highest degree you can get. It is the highest for the women. It's a big-time bummer because they train all year. Some train four years because they're out of college. It was pretty devastating. I was pretty sad for them.''
BORDER WAR
Florida moved its practice Friday up an hour to 10 a.m. so players could be done in time to watch the United States-Canada Olympic semifinal matchup.
It could be an interesting experience as there are 10 Canadian-born players and eight American-born players on Florida's roster. Defenseman Dylan Olsen is a unique split; he was born in Salt Lake City, Utah, but competed for Canada at the junior level. He'll be pulling for the Canadians.
''I haven't heard anybody chirping at anybody,'' Horachek said. ''I asked the European guys what they think and they don't care. I asked Kulikov and Bergenheim, who do you want to win?''
Horachek mimicked their response with a shrug.
''They just want to see a good game, I guess.''
SMOOTH MOVES
Horachek, an early riser, said it has been great to wake up in the mornings and watch a hockey game. Although he's excited about the medal round, he was most impressed by the United States' 3-2 shootout win over Russia.
''It was contested,'' Horachek said. ''It was physical early in the game. And then that shootout was exciting, too, to see it go that long.''
He did not seem surprised by T.J. Oshie's success in the one-on-one matchup, either. Perhaps it comes from the knowledge gained in years scouting the St. Louis Blues forward during his time with division rival Nashville.
''He has a unique thing where he goes slow, goes laterally and then goes straight in,'' Horachek said, breaking down Oshie's style.
''Well, the goalie is no longer moving, so it takes all his timing out of it. He's not flowing with the shooter so he's standing flat-footed. That's why it makes it so much harder for (the goalie).''
MOTTAU SKATING
Mike Mottau took part in his first full practice Thursday since suffering a foot injury during practice in mid-January.
Mottau returned to skating prior to the Olympic break and spent part of his recent vacation in Massachusetts testing it out.
''It's a little tight, a little sore right now, but nothing that wouldn't allow me to get back on the ice,'' Mottau said. ''It was great to be out there with the guys and passing pucks around, just being a part of the group. It's really frustrating when you get hurt.''
''I think the timing of the break was really good. I was able to get on the ice a bunch of times back home and kind of ease back into it.''
Since being recalled in early November, Mottau has skated in just seven games. Given Florida's grueling schedule, however, the veteran defenseman could find himself pressed into action if players need a rest or injuries mount.
''My role here is to provide depth, and if there's a chance to play, I'll be ready when they call my number,'' Mottau said. ''But just being healthy and being ready to contribute is my goal right now.''
You can follow Erin Brown on Twitter @rinkside or email her at erinbrownfla@gmail.com.
---