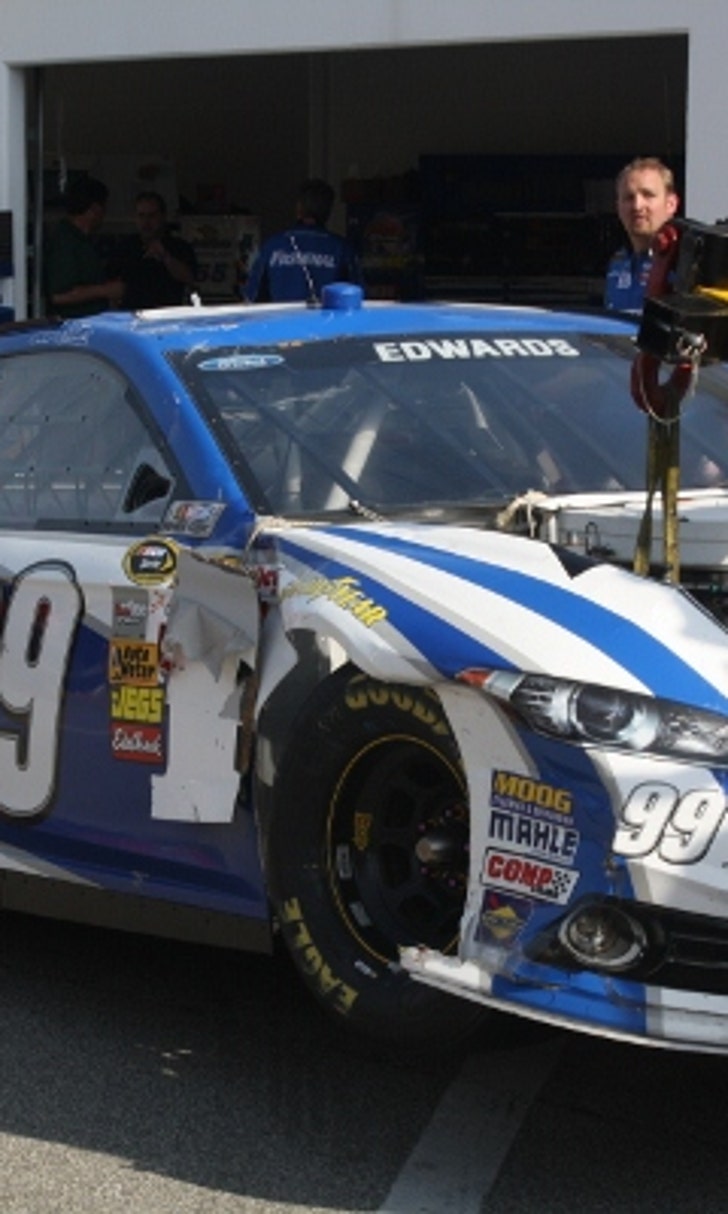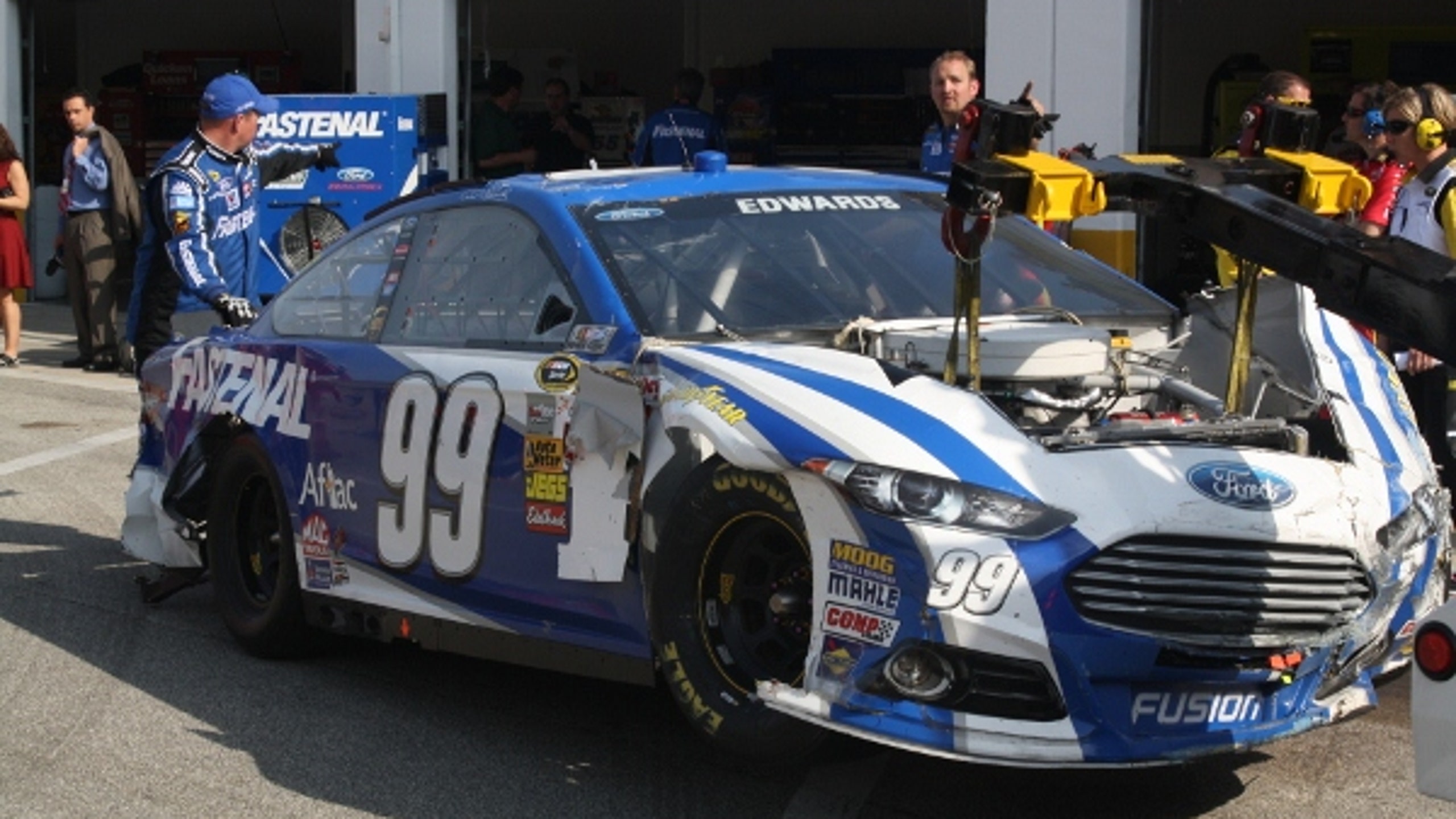 Carl Edwards Calls This 'Worst Speedweeks Start'
BY foxsports • February 21, 2013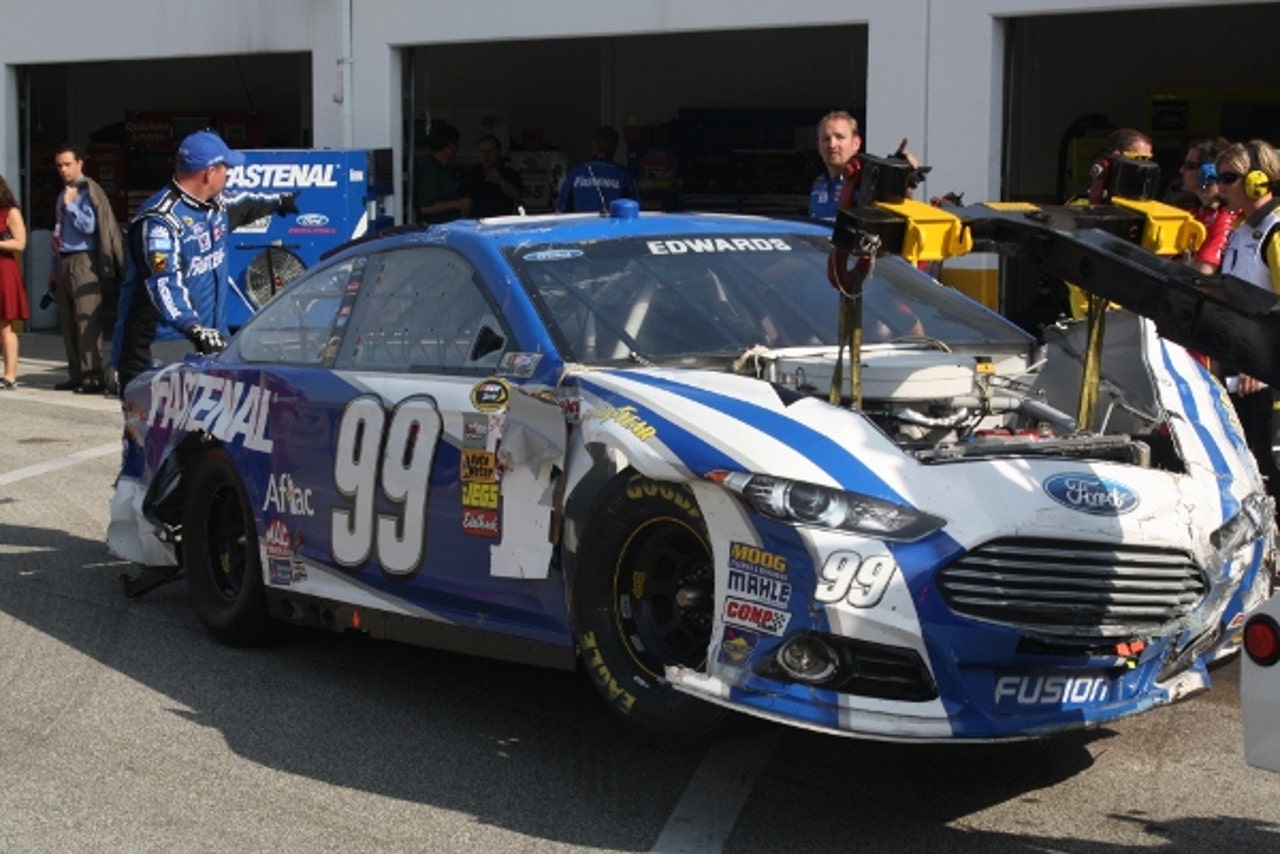 Your winner for roughest day so far at the Budweiser Duel -- Carl Edwards, whose car came away looking like this after a crash on Lap 53 in the first race. Edwards, who got tangled with Denny Hamlin, 2011 champion Trevor Bayne and Regan Smith, has been no stranger to hard luck down in Daytona.
"That is the fourth time we have wrecked since we have been down here," Edwards said. "We are getting it out of our systems."
Edwards also crashed in practices for the Sprint Unlimited and Duel, and he was black-flagged for losing his driver's side net in the Unlimited race itself.
"This is the worst Speedweeks start I have ever had," he said. "I don't think I have crashed this many race cars in two years."
On the other end of the spectrum is Kevin Harvick, who won the race and also finished first in last Saturday's Sprint Unlimited. Harvick, like the race itself, is sponsored by Budweiser. Good day for the beer distributor.
Danica Patrick already had the pole wrapped up for Sunday's race -- as long as she didn't wreck in this one -- and didn't put up much of a fight in the meaningless race, finishing 17th, over six seconds off the pace.
---