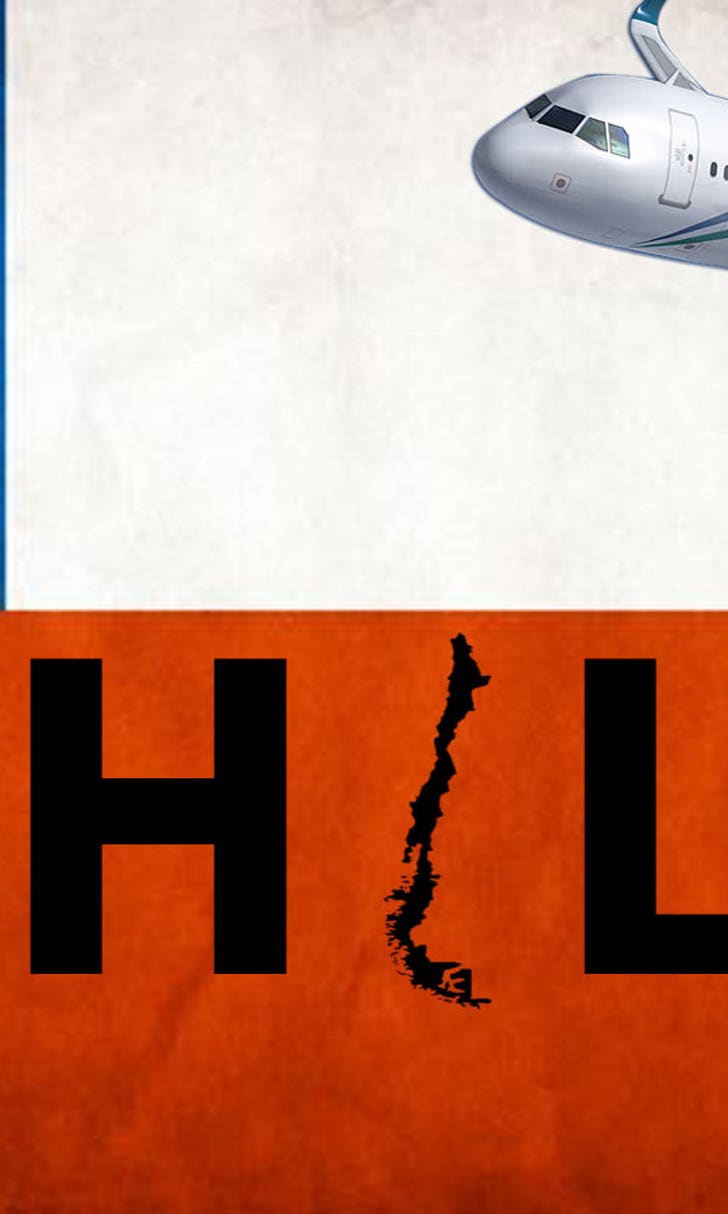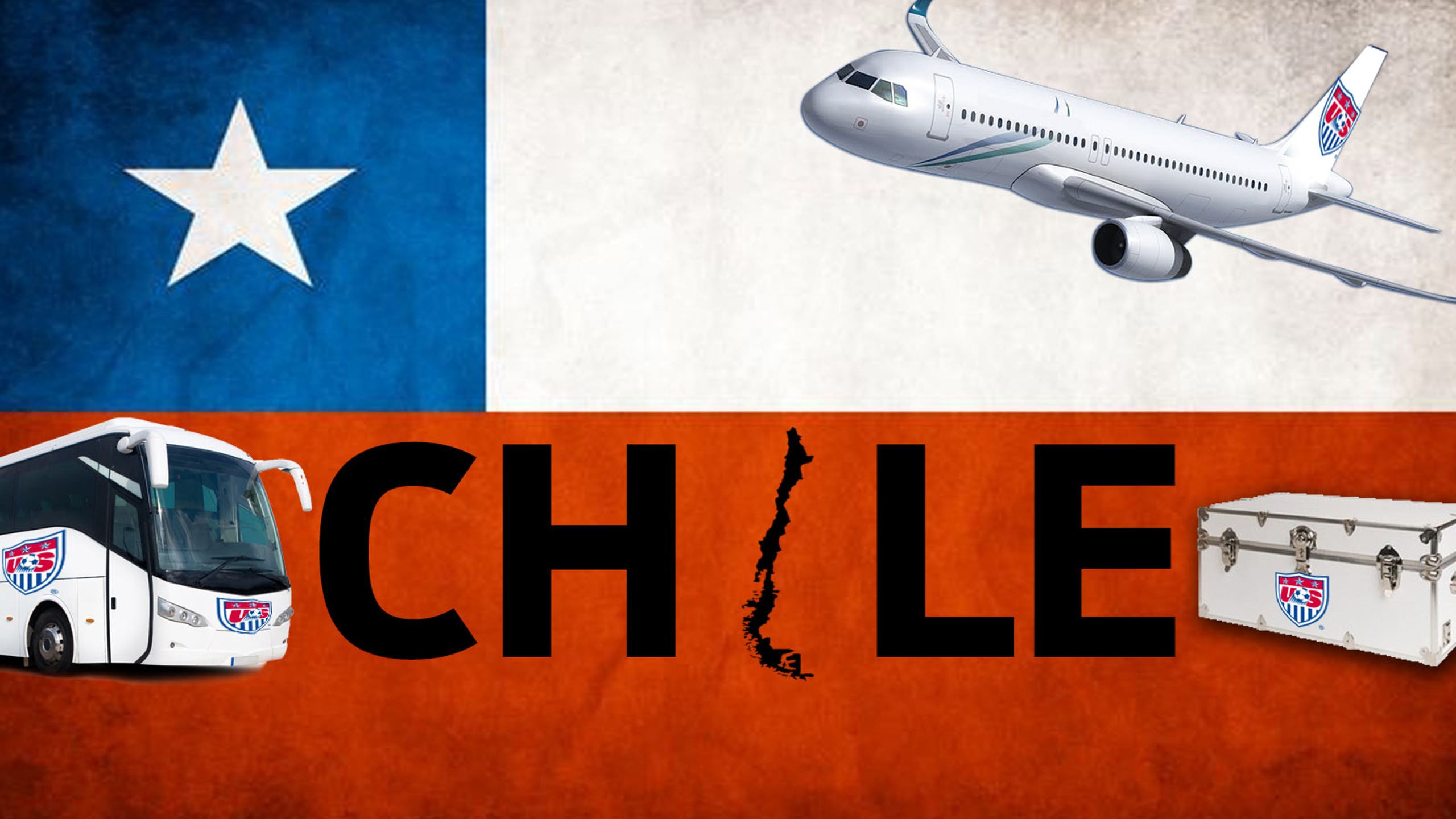 Careful and detailed plans carry USMNT through their travels
BY Kyle McCarthy • February 4, 2015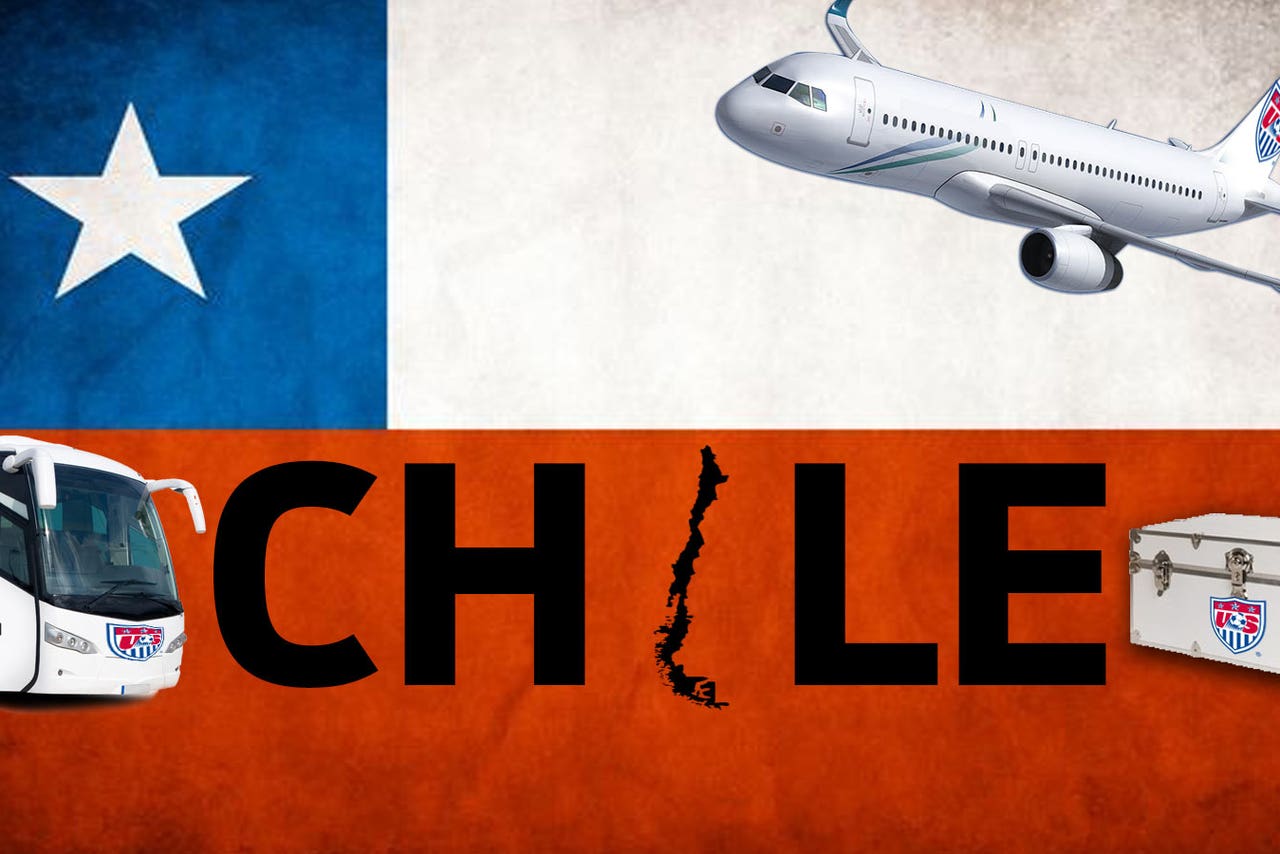 SANTIAGO, Chile --
As one of South America's majestic capitals beckons several stories below him, Jon Fleishman resists the siren call and tromps through the tasks in front of him. It is early evening in Santiago and Fleishman is stashed away in this makeshift office on the middle floor of a very nice hotel.
Similar scenes play out in city after city. There are emails to answer, logistics to monitor, plans to survey and questions to answer. There is little time to waste as the administrator for the U.S. men's national team.
Every day presents another challenge. It is no small feat to coordinate expansive travel parties and maneuver them to and through various destinations all around the world. There is a familiarity to the processes used to construct the excursions, but the trips themselves each require a special and unique touch.
"It all varies," Fleishman explained. "There's nothing that's a template. There's no checklist. It isn't, 'We're two weeks out, we do this, one week out, we do this.' The more we can get on top of things early, the better. But there are so many factors that go into why or why we can't do that."
Fleishman has marched through most of them since assuming this job. This binder-bound, detail-oriented job has offered a natural fit for a Pittsburgh native and Ohio Univ. alum with a considerable appreciation for particulars and an insatiable need to stay organized.
A chance meeting with former U.S. Soccer manager of youth national teams Bill Ferguson (Ferguson once played soccer for Fleishman's father, Harry, at Shady Side Academy in Pittsburgh and returned to the school for homecoming) somehow set him on this career track. He climbed his way up through the ranks with the youth teams, impressed during his time with the under-20 and under-23 squads and navigated through an intensive interview process back in 2012 to land the gig. He worked through his first FIFA World Cup under the direction of U.S. Soccer managing director of administration Tom King last year.
His time with the U.S. national team so far reinforces the unique nature of each particular excursion. The framework for every trip is different. The calculus changes between friendlies, qualifiers or tournaments. The requirements diverge between single-fixture dates and double-fixture dates. There are countless particulars to weigh before setting the itinerary for any given journey, including the compensation structure of the friendly, the familiarity with the city itself, the potential for passport checks associated with the match and the visa requirements for staff members without U.S. passports
USMNT ITINERARY IN CHILE
| | |
| --- | --- |
|   |   |
| Sunday morning | Arrival in Santiago after three separate flights: two from LAX, one from London (DeAndre Yedlin) |
| Sunday afternoon | Training session at Universidad de Chile, Santiago |
| Monday morning | Training session at Universidad de Chile, Santiago |
| Tuesday morning | Travel by coach from Santiago to Rancagua (approximate travel time: 60-90 minutes) |
| Tuesday afternoon | Press conference + Light training session at Estadio El Teniente, Rancagua |
| Wednesday night | USMNT - Chile at Estadio El Teniente, Rancagua -- bus back to Santiago after the game |
| Thursday morning | Regeneration and training session in Santiago |
| Thursday night | Departure for Los Angeles to resume camp in Carson, Calif. |
This particular excursion carried its fair share of quirks. The entire squad needed to travel together from training camp in Los Angeles instead of separate sites spread across North America and Europe. The site of the match remained in flux until a few weeks before the game. The whole composition of the itinerary hinged on the eventual placement of the friendly, though the short duration of the trip provided some flexibility.
"There's not much you can do until those details are locked in," Fleishman explained. "For this trip, those details didn't get locked in until three weeks out or so."
Once the game landed in Rancagua instead of a more distant location or the capital itself, the plans started to take shape. U.S. Soccer booked the necessary commercial plane tickets on two separate flights to Santiago in December (it is difficult to find a flight with enough available seats to accommodate 40 or 50 people on those rare commercial trips), but there were plenty of other determinations to make from the information now at hand.
U.S. Soccer leaned on the Chilean federation (ANFP) for logistical help in both cities and sifted through potential hotel options. There are certain, desired traits for prospective hotels: clustered and sizable gathering areas for meals, meetings and workouts; separate spaces for administrative and media relations offices; and specific room blocks for coaches, players and staffers. U.S. coach Jurgen Klinsmann contributes his thoughts on the potential destination before the final hotel contracts are signed, too.
Those same processes extend to the training sites (Universidad de Chile allowed the team to train at Centro Deportivo Azul in Santiago, while Estadio El Teniente hosted the final session in Rancagua on Tuesday), the transportation (the players shuttled from place to place by coach here after using vans back in California) and all of the other moving parts required to pull off the trip.
"This mimics the World Cup," Fleishman said. "This is essentially our base camp. We're going to go to an outlying venue within driving distance. We'll keep this hotel. We'll keep all of the rooms checked in here. We'll go to Rancagua for a day and a half."
The best plans eventually yield to the realities on the ground. It is why someone -- King, in this particular instance -- travels to the city several days in advance to check on the accommodations, meet the arriving gear (always scheduled to land no later than Thursday afternoon with the players arriving on a Sunday to account for possible delays at customs or in transit) and sort through the finer details only seen once on the ground.
There are no templates, per se, but there are certain protocols are followed each and every time to ensure the experience meets and exceeds the desired standards.
Hotel rooms are usually checked in a day in advance to allow for setup. Every room receives the same treatment to ensure uniformity: a case of water for the two players, an empty mini-bar and an exhaustive search to make sure every air conditioner, every clock, every faucet, every light fixture, every shower and every television control works as expected.
Training sites receive thorough examination with everything from hoses (are they installed?), ice (is there a machine?), ice baths (are they on site or are the U.S. Soccer ice baths required?) and the size of the field (exact dimensions are supplied to the technical staff as part of comprehensive packets dished out on the hotels and the training grounds) placed under inspection. There are similar measures taken at the stadium to set up the locker room on game day, too.
There is also advance work to complete at the airport to make sure players transition as quickly as possible from bus to plane. It is a component augmented with an early arrival to sort out particulars on travel days (some staffers arrive at the airport 3-5 hours before the scheduled flight, while the players usually land anywhere from 20 minutes before a charter to 90 minutes before a commercial trip) and a hefty dose of work with helpful airline and airport contacts.
On this particular trek, there were a couple of additional factors to weigh. Canned vegetables took precedence over fresh ones. Filtered ice turned into a requirement. The hotel switch in the middle of the trip also meant King traveled to Rancagua early to run through the same routine at the second venue.
"Everything we do, we try to keep it consistent," Fleishman said. "No matter how big or small or unimportant or important, our benchmark is to try to make it the same. There are certain times where things are not the same, but that's what we do."
Most of the hard work is done before the players arrive at the airport to hop on their initial flight. The objective remains to smooth out all of kinks as they crop up and streamline the process to create as little resistance as possible. Once the trip starts, it is about keeping the trip going and winnowing through all of the potential issues.
There were few issues to manage on the ground here. The local law enforcement arranged a speedy route through traffic. The hotels came through by and large. DeAndre Yedlin joined the team as scheduled on his flight from London. The traveling ice baths made an appearance at training on Monday as a nod to the schedule kept by the Universidad first team. The players proceeded through their time in Santiago without getting sick or picking up severe knocks in the buildup to the game.
The relative calm allowed Fleishman to pick up the strands elsewhere. There is a big trip ahead to Denmark and Switzerland in March. There are other plans to sort out in San Antonio and the Netherlands and Germany after that point, too.
"You try to chip away where you can," Fleishman said.
Even as the trip unfolds and even before the players take their flights home on Thursday, there is a need to make progress on future arrangements. The planning never stops. It is why the focus always remains locked straight ahead toward the task at hand rather than all of the activity unfolding below.
---