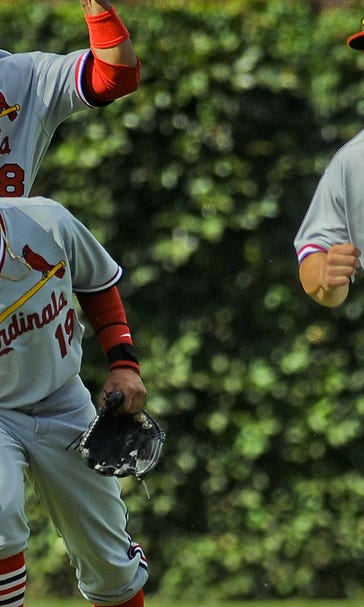 Cardinals will open 2015 season on the road -- again
September 8, 2014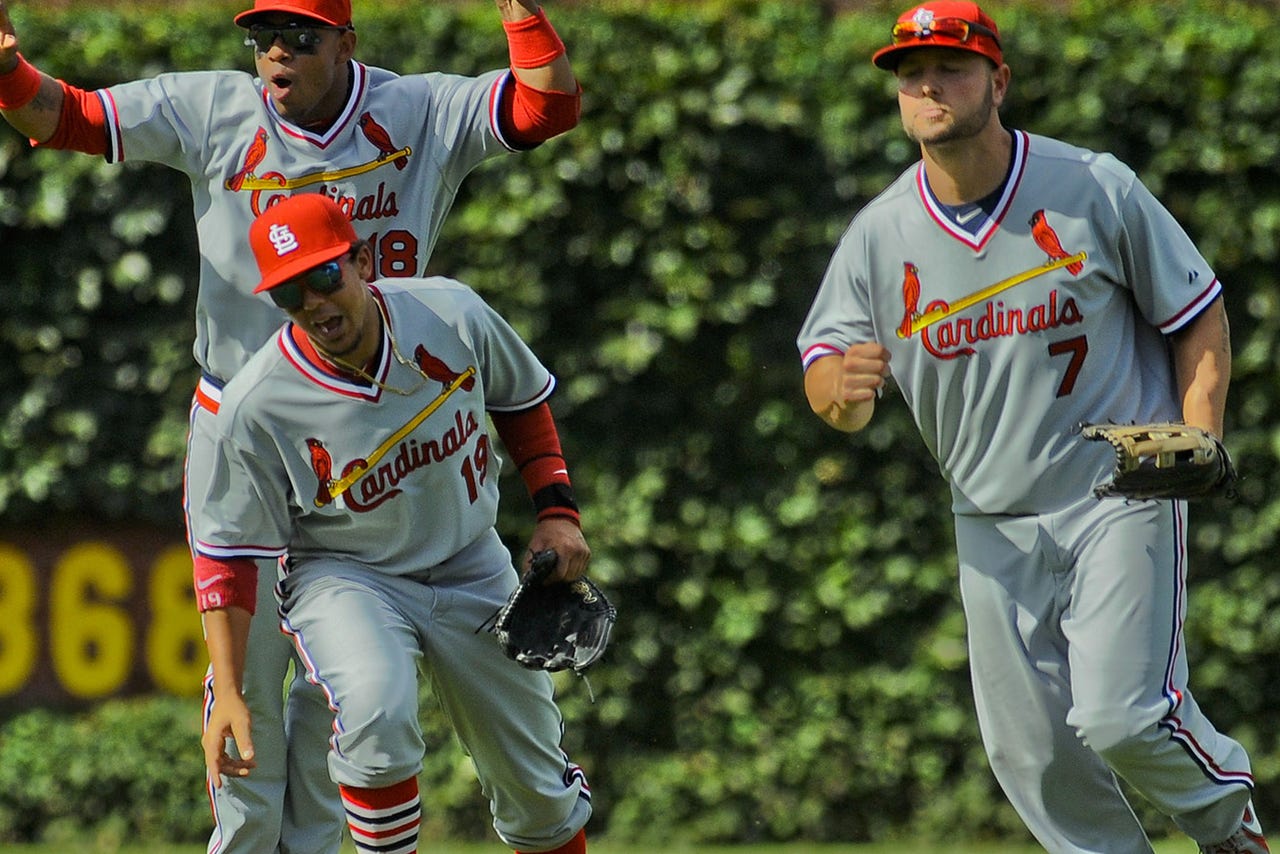 ST. LOUIS -- For the fourth straight season, the Cardinals will open their schedule on the road in 2015 with a game at Wrigley Field on Monday, April 6.
The home opener will be a week later against the Brewers.
Other notables on next year's schedule, which was released by Major League Baseball on Monday:
-- Interleague play will come against the AL Central, with the first series at Cleveland on May 12-14. The Tigers will visit Busch Stadium on May 15-17. The Cardinals host the Twins for two games June 15-16, then head directly to Minnesota for two more games June 17-18. The White Sox are in town for two games on June 30-July 1. St. Louis' final two games against the AL Central are at the White Sox on July 21-22.

-- The Cardinals will play two three-game series against the other AL Central team, regular interleague opponent Kansas City, both on a weekend. They're at KC on May 22-24, with the Royals in St. Louis on June 12-14.
-- The All-Star break is scheduled for July 13-16, with the All-Star Game at Cincinnati on the 14th.
-- Unlike this season, when 26 of their first 38 games were on the road, the Cardinals are scheduled to play 17 of their first 29 games at Busch Stadium, the imbalance coming in a 10-game homestand April 27-May 7 against the Phillies, Pirates and Cubs.
-- Unlike this season, when their longest trips came early, the Cardinals will go on the road for 10 games from Aug. 21-30 with stops at San Diego, Arizona and San Francisco and will make another three-stop trip to Cincinnati, Milwaukee in Chicago on Sept. 10-20.
-- They will finish on the road again next year, with a tough final week at Pittsburgh and Atlanta. The regular-season finale is scheduled for Oct. 4.
Click HERE to view the full schedule (no times announced yet).
---