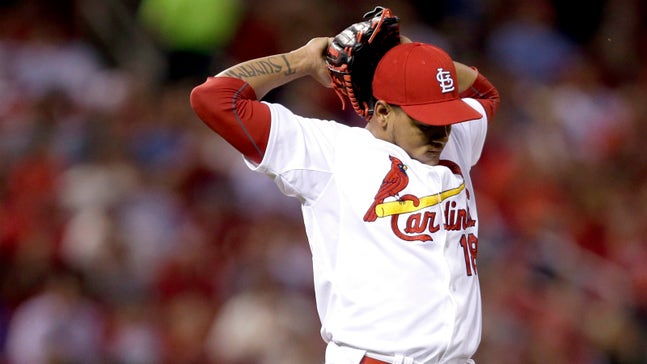 Cardinals welcome second-place Cubs (you read that right) to Busch
Published
May. 4, 2015 10:47 a.m. ET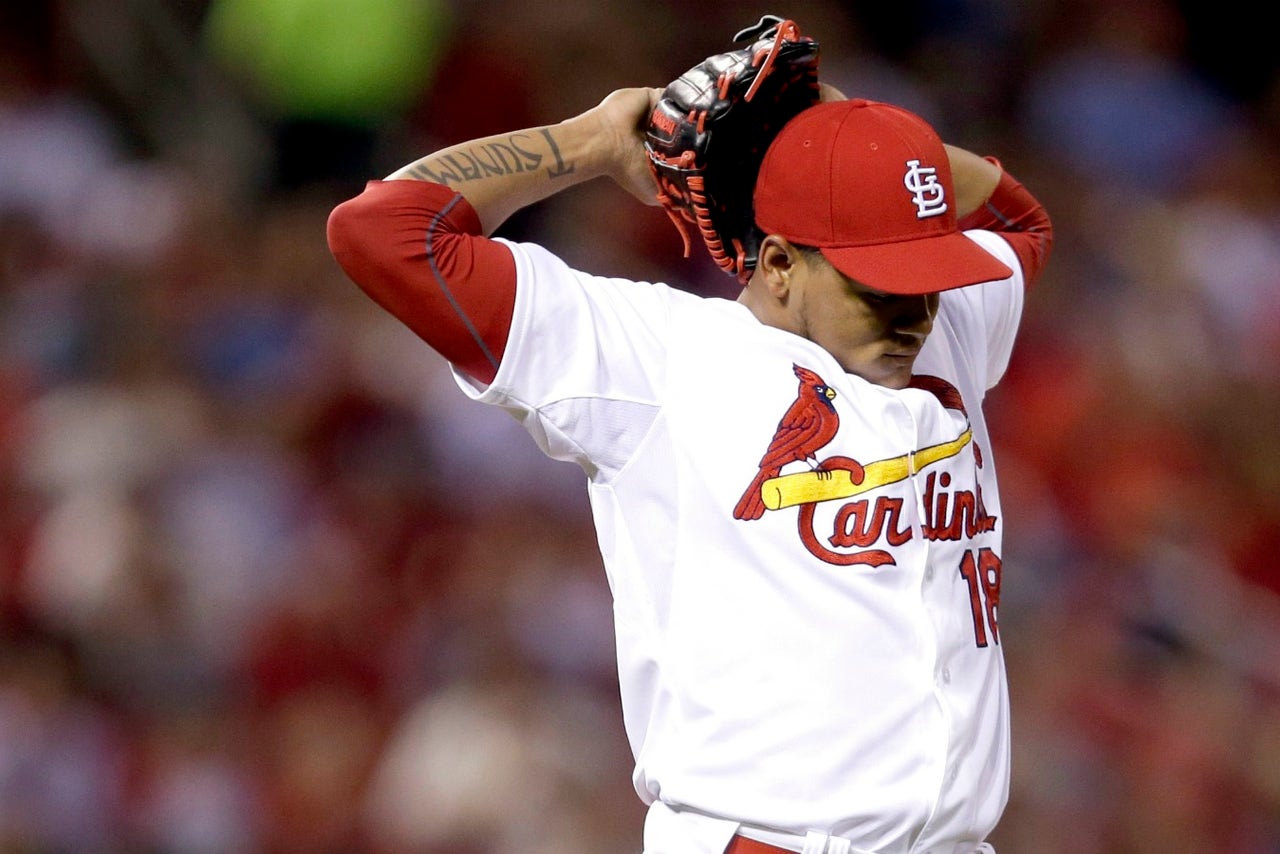 The season's first month has been an exciting resurgence for the Chicago Cubs.
For the St. Louis Cardinals, it's been business as usual.
In a meeting between the NL Central's top two clubs, the Cubs head to St. Louis to open a four-game series with the streaking Cardinals on Monday night.
St. Louis (18-6) has taken 11 of 13 at home this season and has won six straight overall following a three-game sweep of Pittsburgh. The Cardinals prevailed in extra innings in each victory over the Pirates, winning 3-2 on a 14th-inning walk-off home run from Kolten Wong on Sunday.
Chicago (13-10) looked primed for a long streak of its own after taking four in a row April 24-28, but has since dropped three of four. The Cubs averaged 5.5 runs during the winning streak but have scored 1.5 per game in the 1-3 stretch.
The Cubs struck out a league-high 18 times against major league-worst Milwaukee in a 6-1 defeat Saturday, then lost 5-3 on Sunday.
They'll turn to Travis Wood (2-1, 3.04 ERA) to right the ship at Busch Stadium, where the Cubs went 4-6 last season.
"This is a good test," right-hander Jason Hammel told MLB's official website. "We've got to win these games. To be the best, you've got to beat the best. (The Cardinals) are hot and we're going into their territory. We'll find out what we're made of in the series."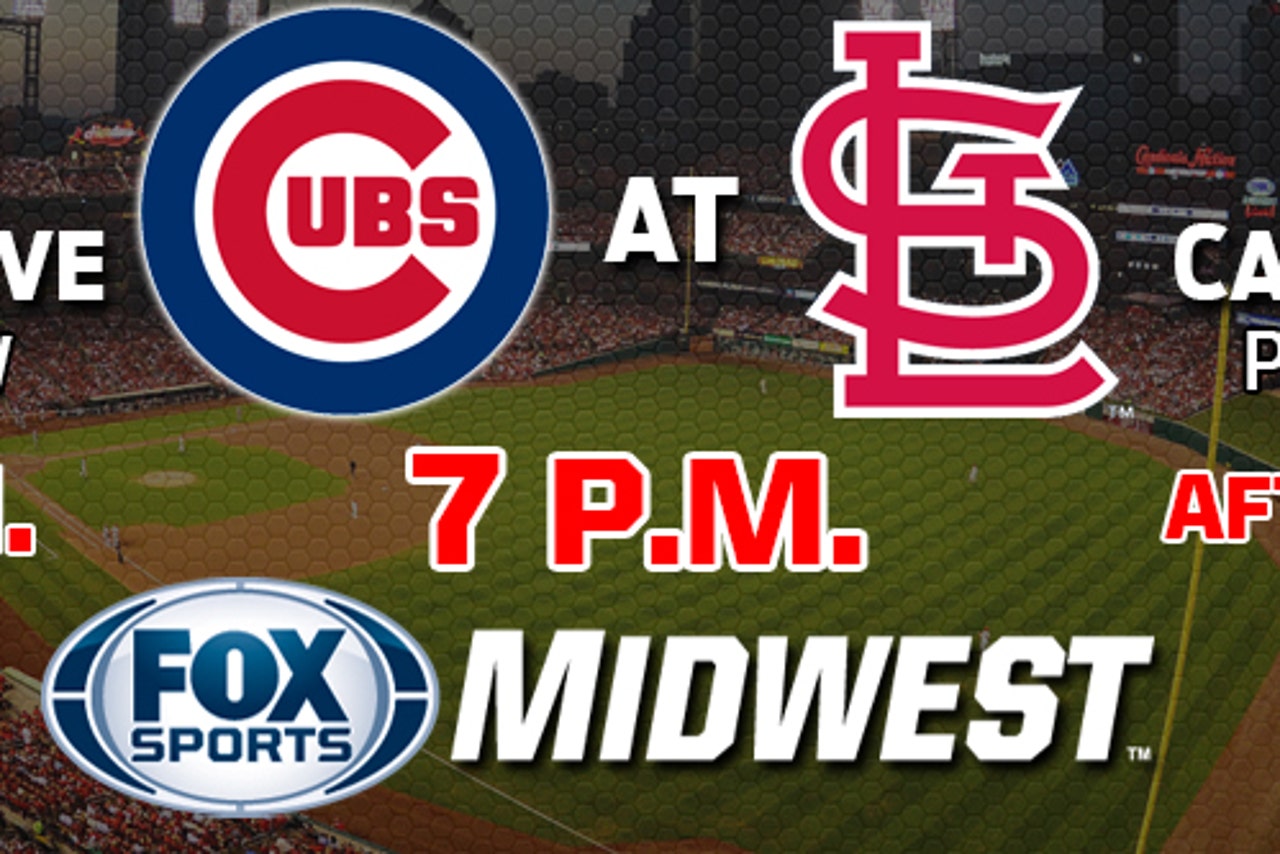 Wood made five starts against the Cardinals last year and went 2-1 with a 5.20 ERA. Those numbers were largely representative of his 2014, as the left-hander ended the season with a 5.03 ERA and five starts of seven or more innings, none of which came after June 15.
He's been much better this season through four starts and is coming off a seven-inning, two-run effort Tuesday in which he struck out nine in a 6-2 win over Pittsburgh. Wood, who recorded his second outing of at least seven innings, didn't walk anyone for the first time in 29 starts.
"It means you've been attacking the strike zone and getting some quick outs, and not letting them get deep and not giving any free passes," he said. "Free passes bit me before in the past -- they bite every pitcher. To keep that off the board is a good thing."
Carlos Martinez (3-0, 1.73) makes his first start against the Cardinals' archrival. The right-hander turned in his fourth strong effort in as many starts Wednesday, giving up two runs in six innings of a 5-2 win over Philadelphia.
"I thought he did a real nice job," manager Mike Matheny said. "He had a good changeup, used his breaking ball, got guys chasing out of the zone and still had all the velocity he needed."
Martinez's 8.31 strikeouts per nine innings ranks second among St. Louis pitchers with at least 25 innings behind Lance Lynn (11.0).
Both teams enter this meeting with bullpens looking to bounce back after usually dominant relievers struggled Sunday. Chicago's Pedro Strop gave up two runs in the eighth inning to snap a 3-all tie after allowing two runs in his previous 32 appearances, while St. Louis' Trevor Rosenthal blew his first save of the season.
Matt Holliday and Yadier Molina have fared extremely well against Wood, hitting a combined .385 in 78 at-bats with seven home runs and eight doubles.
---