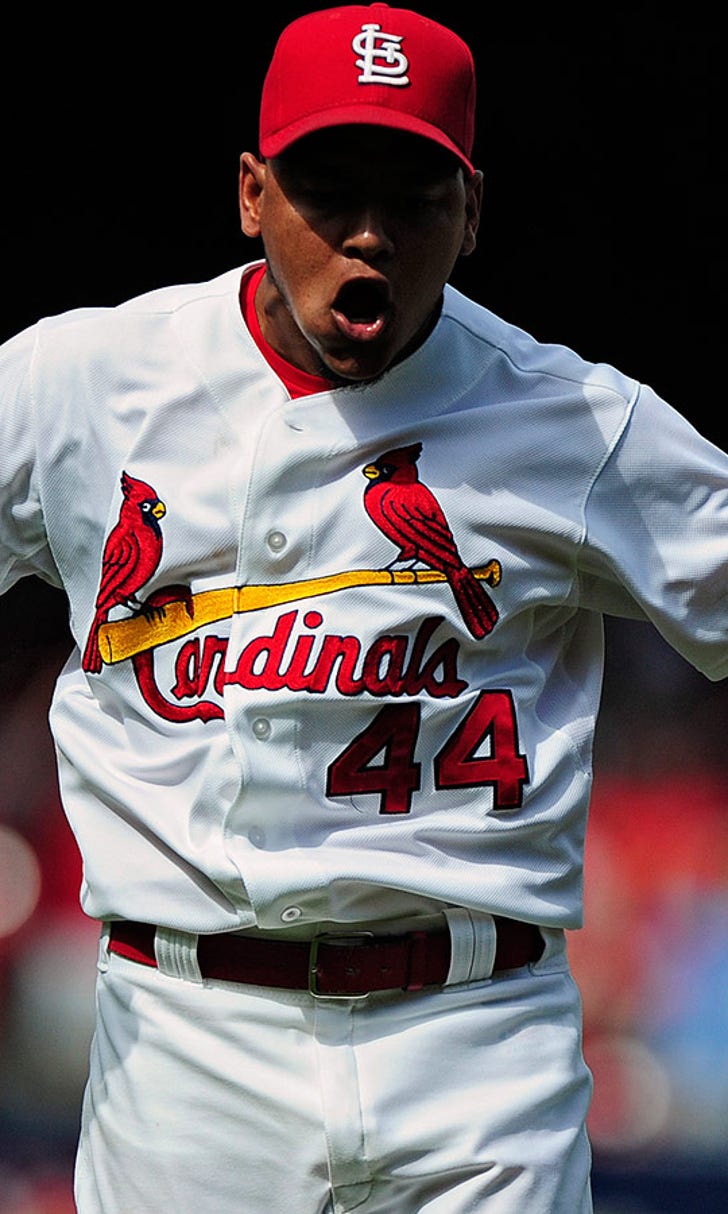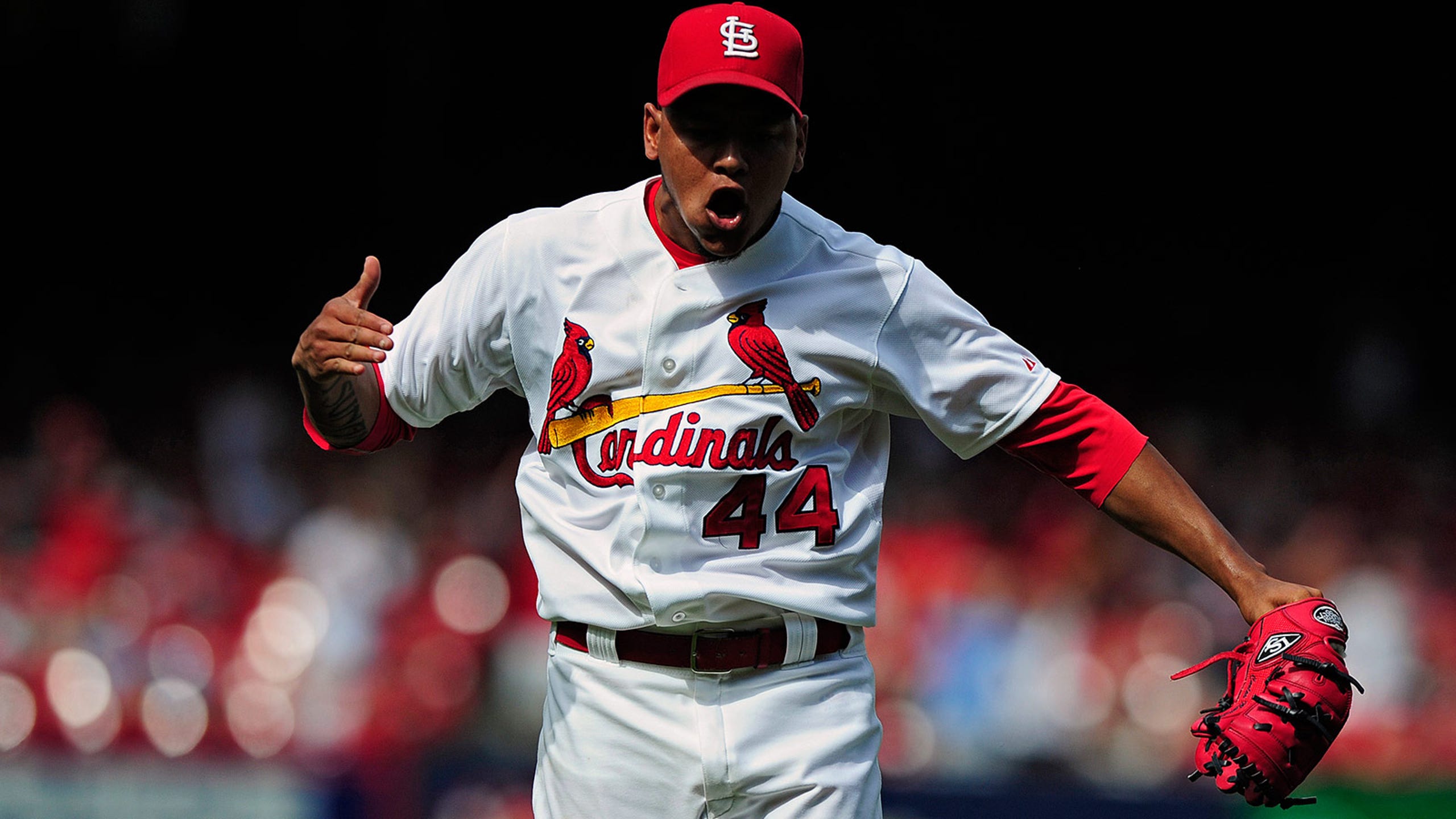 Cardinals ready to give Martinez a shot as full-time starter
BY foxsports • December 8, 2014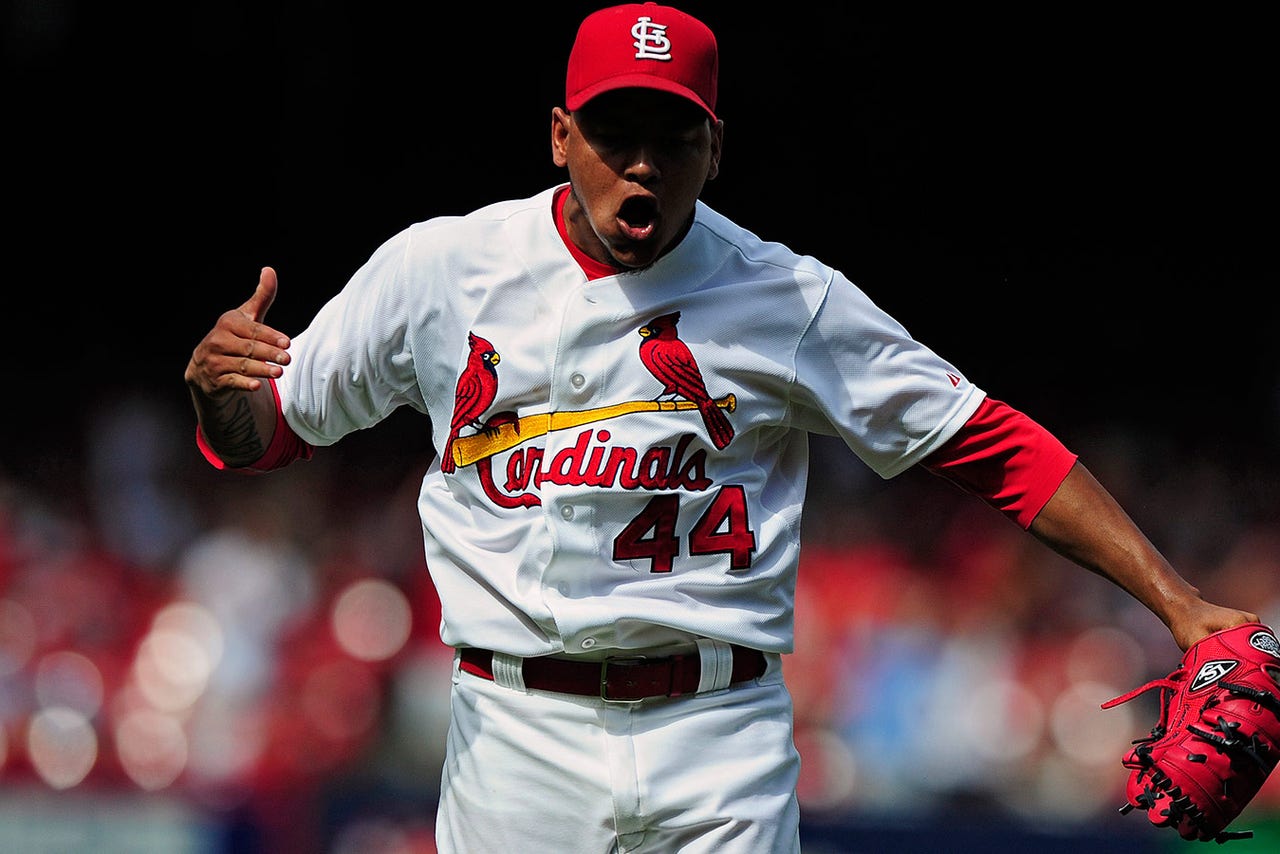 SAN DIEGO -- Speaking in absolutes during baseball's rumor season is not advisable. Things change, surprises happen and mystery teams emerge.
But enough with a disclaimer.
I'm ready to say this with as much certainty as anyone who is not spending the Winter Meetings in the war room of the St. Louis Cardinals can.
Here it goes: Despite what you might have heard or read, the Cardinals aren't looking to sign Jon Lester. They're not planning a run at Max Scherzer. They are not shopping for Cole Hamels.
Sure, adding Lester or Scherzer would improve the already-favorable odds that the Cardinals will reach the 2015 World Series. Still, such a deal is no more likely than Mozeliak waking up Tuesday morning, opening the curtains in his Grand Hyatt suite and seeing snow falling in San Diego Bay.
Why am I so willing to risk looking silly?
Start with how Mozeliak on Monday addressed speculation that the Cardinals are interested in a big-ticket starter: "In terms of the starting pitching market, my answer is the same. We certainly will look to add something in January, but that's not a for-sure. An opportunity doesn't truly exist for someone to come in here unless we were willing to just bump someone out of the rotation. To do that at the price of five, six or seven years doesn't seem like it's in our best interests."
If the Cardinals sign a veteran in January, it will be to provide depth and insurance. He would be far more likely to pitch in the minors or out of the Cardinals' bullpen than to start 2015 in the rotation.
The Cardinals' rotation is as set as it possibly can be 10 weeks before pitchers and catchers report. Adam Wainwright remains the ace, Lance Lynn is a more-than-capable No. 2, John Lackey is a proven veteran and Michael Wacha is one of the best young pitchers in the game. And while No. 5, Carlos Martinez, has not proven he can be a consistent starter in the big leagues, he possesses the stuff to be better than all of the above. And the Cardinals are ready to give him his first real chance.
"The timing is right for him to get this opportunity," Mozeliak said. "All of us that have watched him the last couple of years would agree he has dynamic stuff. Now it's time to test that."
While Martinez has shown extended flashes of dominance out of the bullpen, he pitched in relief largely because that's where the Cardinals most needed him. But now at 23 and two seasons into his career, another season in the bullpen very well could underutilize his value as well as his talents.
"When you would go to scout him when he was in the minor leagues, he was someone who was holding velocity deep into games," said Mozeliak of Martinez's fastball, which he can dial up to 100 mph with little trouble. "It seemed like he was made to be a starter. Given the events of the offseason, what he sees as his goal for next year, it's going to be really great timing for him to take off."
Mozeliak admits the Cardinals have the financial resources to dole out a long-term, nine-figure contract, but doing so would go against the club's strategy to develop its own pitchers. 
"The model we've tried to create over the last six years has been for self-sustaining," Mozeliak said. "To chase something because we feel like we have some bandwidth with payroll only makes sense if you feel like you truly have a need. We feel like the guys in our rotation are pretty good. In terms of going out and necessarily making that large investment, those out years end up being more painful than the first couple. That's what we're trying to avoid."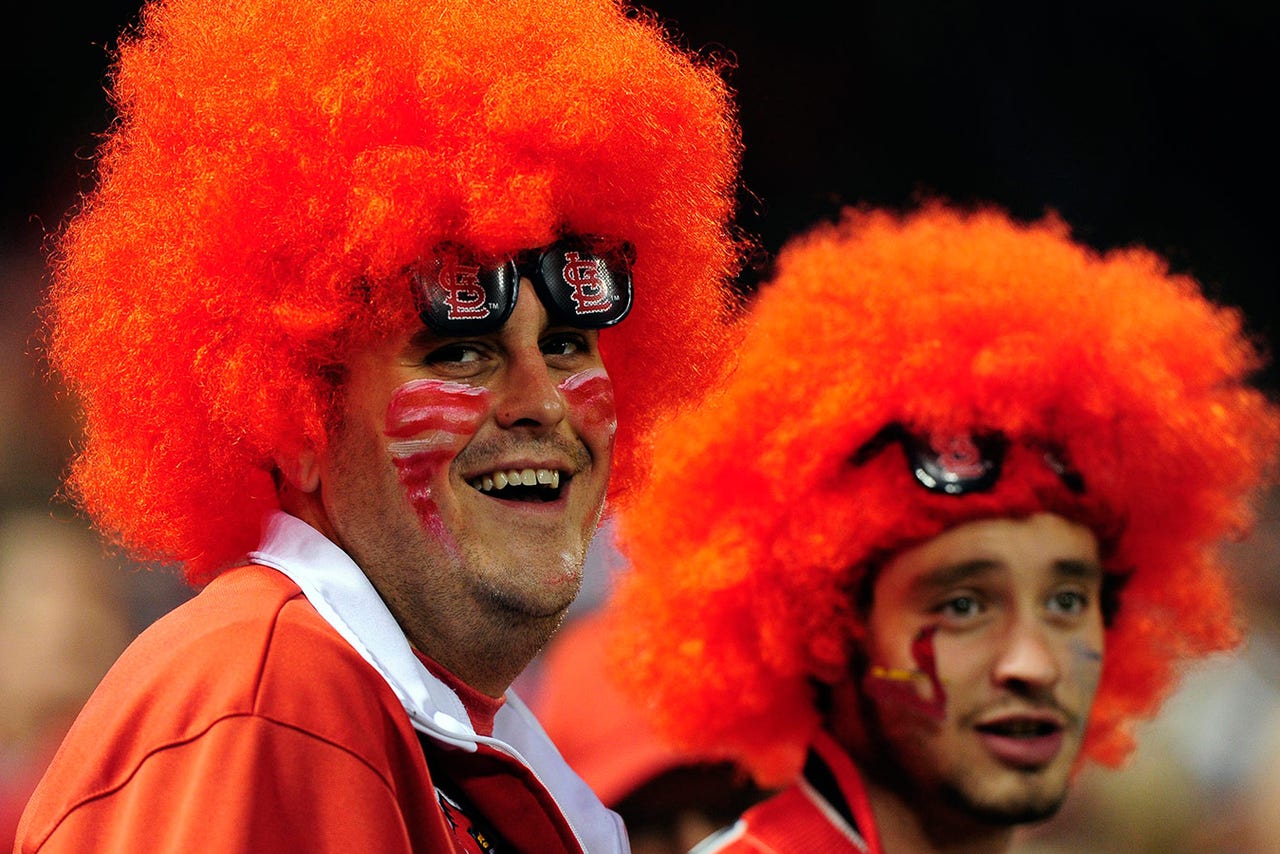 LET'S GO CARDINALS: Check out these photos of fans and the excitement around Cardinals baseball.
This is not to say that Martinez couldn't pitch his way out of the rotation. He has been prone to inconsistency and high-pitch counts. Mozeliak said Martinez knows this and is working on it. That is one reason he is pitching in the Dominican Republic this winter (for 25 innings). His start Sunday night -- six innings, one run allowed, 20 batters faced -- is what the Cardinals are seeking.
I would be surprised if Martinez does not show more emotional maturity next season, too. Dealing with the tragic death of his close friend, Oscar Taveras, is the kind of life-changing event that would make anyone grow up and see the world -- and their job -- differently. Martinez has requested and received permission to change his uniform number to 18, the number worn by Taveras last season. He wants to honor his teammate, Mozeliak said.
As inadvisable as it might be to say so this time of year, you can be as sure as sunshine in San Diego that he will not have a Lester or Scherzer blocking his way. 
You can follow Stan McNeal on Twitter at @StanMcNeal or email him at stanmcneal@gmail.com.
---