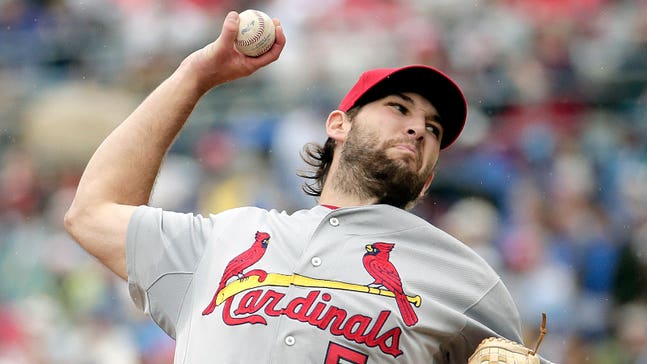 Cardinals put full confidence in Wacha's winning ways
Published
May. 30, 2015 12:55 a.m. EDT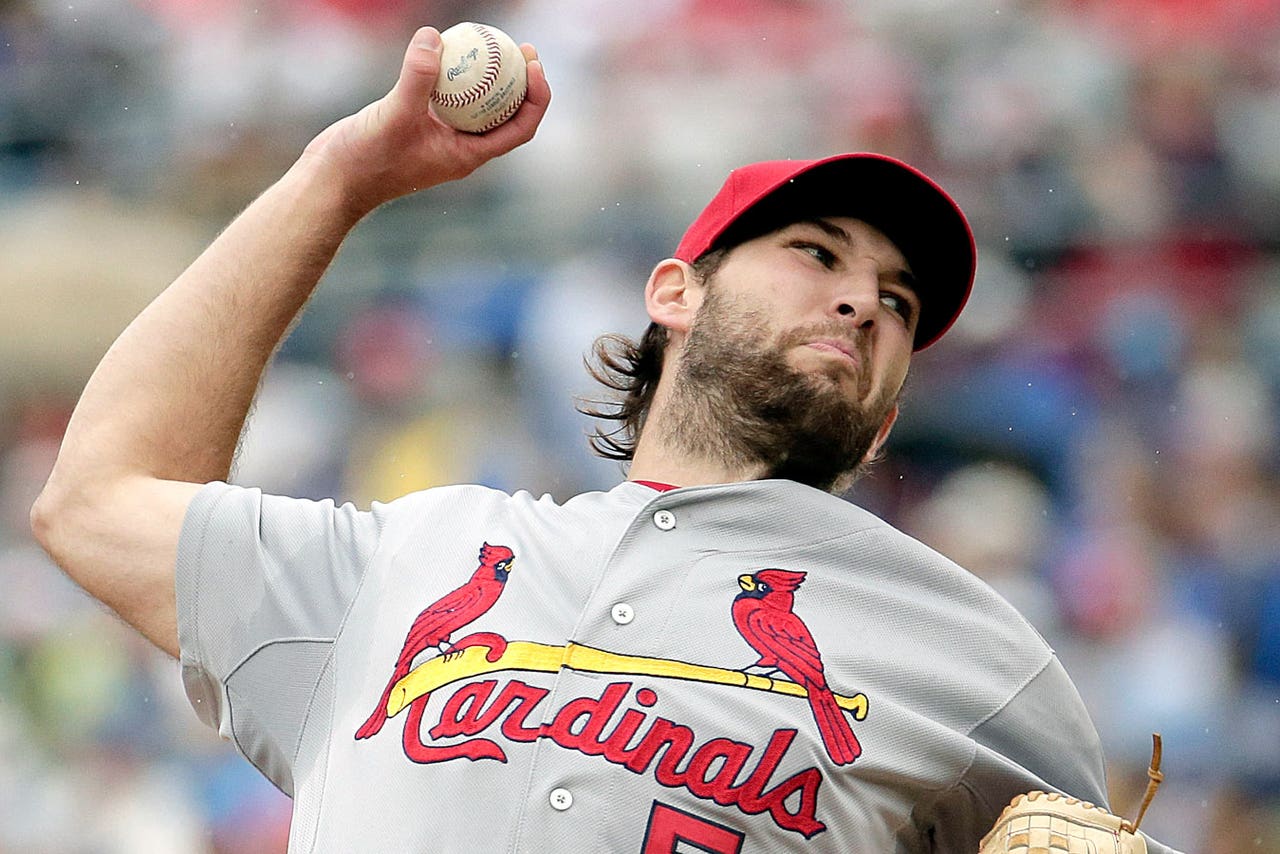 To Matt Carpenter, the St. Louis Cardinals' level of confidence in Michael Wacha is so high that it feels like they're going to win every time he takes the mound.
It seems that way because they have.
The Cardinals have won each of Wacha's nine starts this season and 11 in a row dating to September, a streak that will become the best by a St. Louis pitcher in a decade with another victory Saturday night against a Los Angeles Dodgers team that's in a historic road scoring slump.
Carpenter's praise came after Wacha (7-0, 2.14 ERA) held Kansas City to an unearned run over seven innings Sunday in a 6-1 victory, the second time in as many starts he's recorded 21 outs after doing so just three times in 19 outings in 2014.
Wacha now tries to become the first Cardinals pitcher to go 8-0 since Matt Morris in 2005 and the first to start 12 straight St. Louis victories since Chris Carpenter's club-record 17-game streak that same year.
"We continue to watch him improve," manager Mike Matheny told MLB's official website. "We've watched Michael be very special in some big situations as a young pitcher. As he has been able to add confidence and add pitches ... we're watching him take advantage. We just want to keep him moving in a positive direction and thinking about what's the next step."
St. Louis (32-16) has given Wacha an absurd 6.87 runs of support per nine innings, but there are also individual reasons to expect some regression. After striking out 9.05 per nine as a rookie and 8.27 before suffering a shoulder injury last season, Wacha's rate is down to 5.46 - 109th of the 128 pitchers in baseball to make at least seven starts.
His ERA is fifth in the NL but his 3.68 FIP is 27th. Batters are hitting .258 with no one on base against Wacha but just .149 with runners on - the latter a major-league best. Pedro Martinez (.160 in 2000) is the only starter since 1974 to hold opponents under .170 with men on base.
This will be the Dodgers' first look at Wacha in the regular season, but it's not their first time stepping in against him. Wacha dominated Los Angeles (28-19) in the 2013 NL championship series, pitching 13 2/3 scoreless innings and allowing just two hits over seven in a 9-0 Game 6 win that sent the Cardinals to the World Series.
He might be catching the Dodgers at the right time again. Los Angeles hasn't scored a run on the road in 37 consecutive innings after Friday's 3-0 loss. That's the franchise's longest road drought since at least 1912 and tied for the longest by any major league team since the 1985 Braves went 46 straight without scoring.
"I don't know about a rut," manager Don Mattingly said after being ejected for arguing balls and strikes. "I just look at this one and we didn't do enough to win."
The Cardinals, winners of five straight, have never seen Carlos Frias (3-2, 5.34) before, and based solely on his last outing most Dodgers fans probably don't want to see him again. After posting a 2.82 ERA in his first four starts, Frias matched a franchise record for earned runs allowed by giving up 10 in four-plus innings of Sunday's 11-3 loss to San Diego.
"That's part of the game," Frias said. "These days are going to happen to anyone. I just have to be ready for the next one."
Carpenter, Jason Heyward, Kolten Wong and Jon Jay - who came off the disabled list Friday and had a pinch-hit single - should be itching to get in the lineup Saturday. In Frias' 10 outings between the majors and minors this season, left-handers are hitting .372 with a .967 OPS.
It's unclear if Matt Holliday, who has reached base in a team-record 43 straight games, will play after sitting out Friday with flu-like symptoms.
---