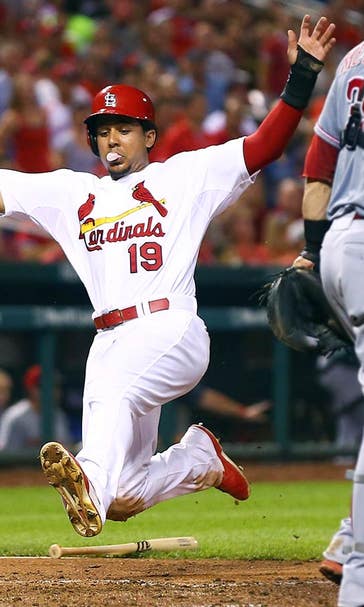 Cardinals have been keeping their cool all season long in close games
September 5, 2014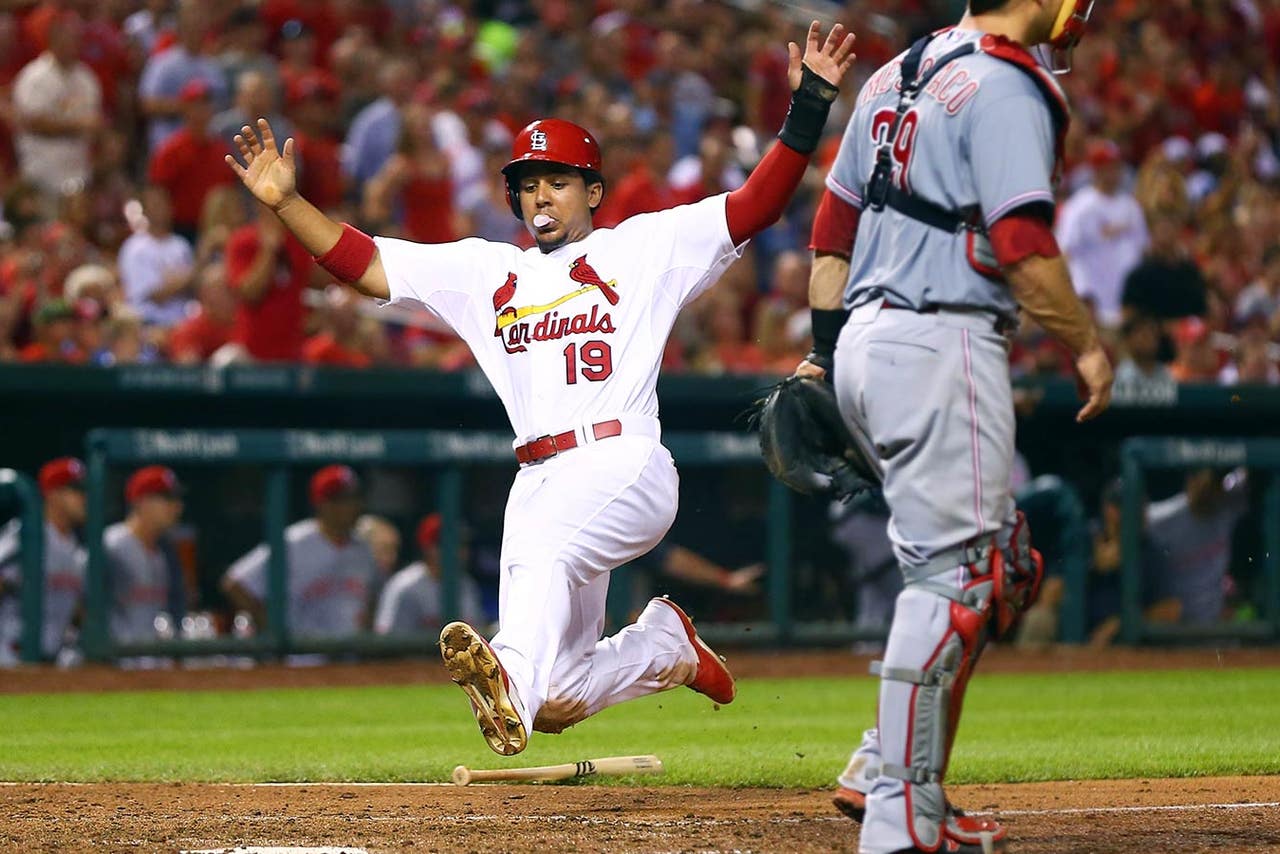 MILWAUKEE -- If you've watched the Cardinals regularly this year, you probably have come to expect a few things on a nightly basis.
You can count on Matt Carpenter having at least one at-bat that lasts a long time. You can figure Matt Holliday will scorch a line drive right at someone. Whether he's getting a hit, getting hit or robbing a hit, you pretty much know Jon Jay is likely to leave a positive imprint on the affair.
And, of course, you can count on a close game. If you are one who watches until a verdict is in hand, you haven't been turning the TV off before the final out very often this season. Blowouts have been less frequent than home runs for the Cardinals.
A full half of the Cardinals' 140 games so far have been decided by one (47) or two (23) runs. In the six-game winning streak they took into Miller Park on Friday night, four of the victories came by one or two runs.
No wonder manager Mike Matheny said after Thursday's 3-2 victory, "We're in these kinds of games every night."
They have won more than their share of the nail-biters, too, which is a key reason they have taken control of the NL Central. The Cardinals are 12 games over .500 in one- and two-run games, compared with two games over in their other 70 games. At Busch Stadium, they have fared even better with a 27-10 mark in the close ones.
"It's fun," center fielder Peter Bourjos says. "But it can be stressful, too, every night."
So what makes a team so successful in the tight games?
"I don't know how to identify it except if you have a couple of those go your way, then it becomes contagious," Matheny says. "It's a mindset as much as anything. If we stay in this, we're going to have a chance to pull something out. It's not that we're trying to get these one-run games, but I think guys believe in themselves. I don't think you see a lot of panic when we get in that spot."
Watch the Cardinals Live pregame and postgame shows before and after every St. Louis Cardinals game on FOX Sports Midwest.
Matheny acknowledges that you also have to be good to begin with. Over a six-month season, the better team will win the majority of its games. If the team is a lot better, it's likely to pile up a lot of lopsided victories. If it's just a little better, it's going to win more than it loses, but the games figure to be closer.
While the Cardinals' offense has ranked below league average most of the season, their pitching and defense have more than compensated. As the offense has shifted into a higher gear lately, the Cardinals have taken off.
A regular season full of such drama does not hurt come October, either.
"It's good that we're coming out on top," Bourjos says. "Good teams win those games. The teams that are losing those games end up not making the playoffs and if they do make the playoffs, they're probably not going to go too far. Because in the playoffs, games are really tight."
If the Cardinals get there, they will be prepared. 
You can follow Stan McNeal on Twitter at @StanMcNeal or email him at stanmcneal@gmail.com.
---