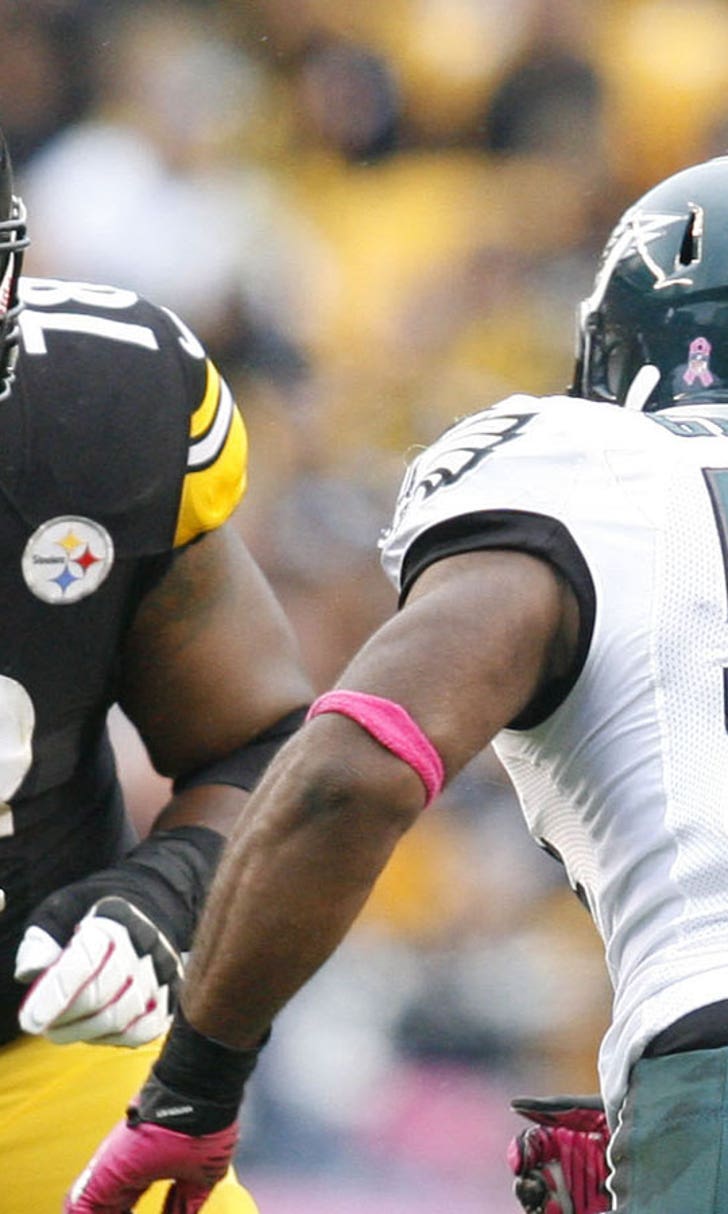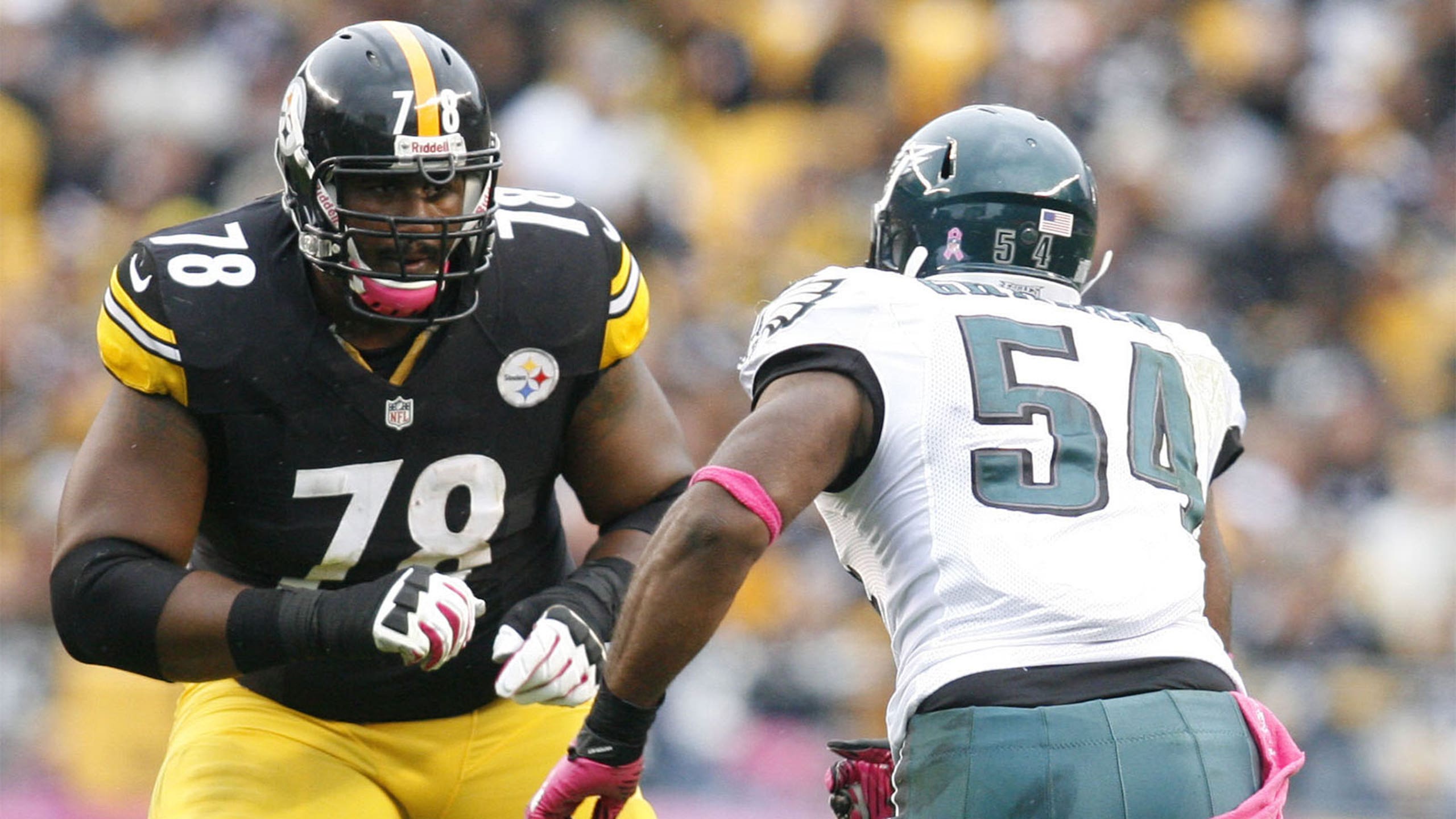 Cardinals add veteran Starks to tackle rotation
BY foxsports • August 1, 2014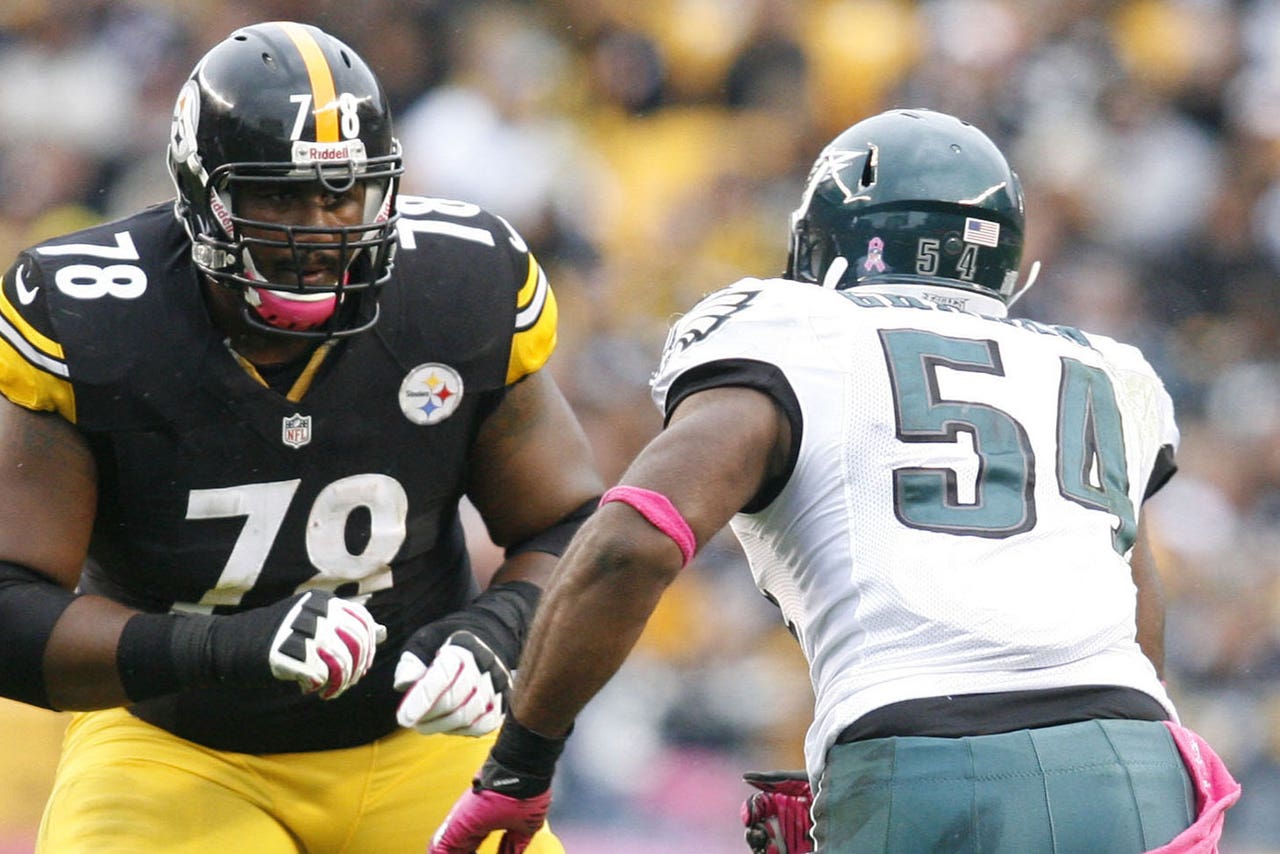 PHOENIX -- In the frequently-updated catalog of athlete-development strategies, we easily can locate the concept of getting comfortable being uncomfortable.
But being uncomfortable isn't exactly embraced as a method for developing confidence in coaches.
That includes the Cardinals' Bruce Arians, who explained why the team signed 10-year veteran offensive tackle Max Starks to a one-year deal.
"Basically, you give young players a chance," Arians said during Friday morning's gathering reports at the Cardinals' training camp at University of Phoenix Stadium. "You don't think they can do it, you go to veteran players to build depth."
And taking that comfort level a big step further, Arians and several members of his coaching staff are very familiar with Starks, who worked with them for eight seasons as a Pittsburgh Steeler.
"A lot of the coaches (here) I played with in Pittsburgh," said Starks, who was living in Mesa when he received the Cardinals' call, "so it's familiar, feels like home. All the terminology seems to be the old terminology. It's starting to click again. All the play-calling and everything is very similar to what I was used to in Pittsburgh."
Starks, who checks in at 6-foot-8 and somewhere in the neighborhood of 345 reasonably distributed (for an O-lineman) pounds, was a San Diego Charger last season. According to Arians, he'll work with the second unit at both tackle positions. Having Jared Veldheer anchored at left tackle means Starks' best bet for playing time will be as a challenger to Bobby Massie on the right side.
"I think it's a goal," Starks said of starting. "As I get more settled in more comfortable, I definitely think it's a competition. But for now, my role is to come in and help everyone around me."
And despite this potential for competition, Starks will continue to assist Massie, who has learned a few lessons while working with the former Georgia Bulldog in past off-seasons.
"He's definitely helped me a lot already," Massie said.
Arians, who praised Massie's work in camp thus far, wasn't as effusive with his review of tackle Bradley Sowell.
"He's doing OK," he said of Sowell, "but not as well as he should."
Enter Starks, whose knowledge of the Arians, Steeler-based system makes the learning curve less severe.
"Max is a proven player in the league," Arians said, "he's in fantastic condition. He'll add experience and quality depth to that spot."
"We're always searching for guys who are still available that we can add and build depth to where injuries won't matter."
To help prepare the Cardinals for bumps along the NFL road, Arians and his coaches spend considerable time sweating the details.
"The majority of our practice is situational football," Arians said, "whether it be red zone, lower red zone, high red zone, two-minute, third down.
"And we have a mock situation every day -- hurry-up field goals, last play of the game. We have a booklet of plays that have come up over the years and we want to make sure we're a smart football team. Twenty-eight seconds to go and we have to go 45 yards without a time out . . . how you gonna get there?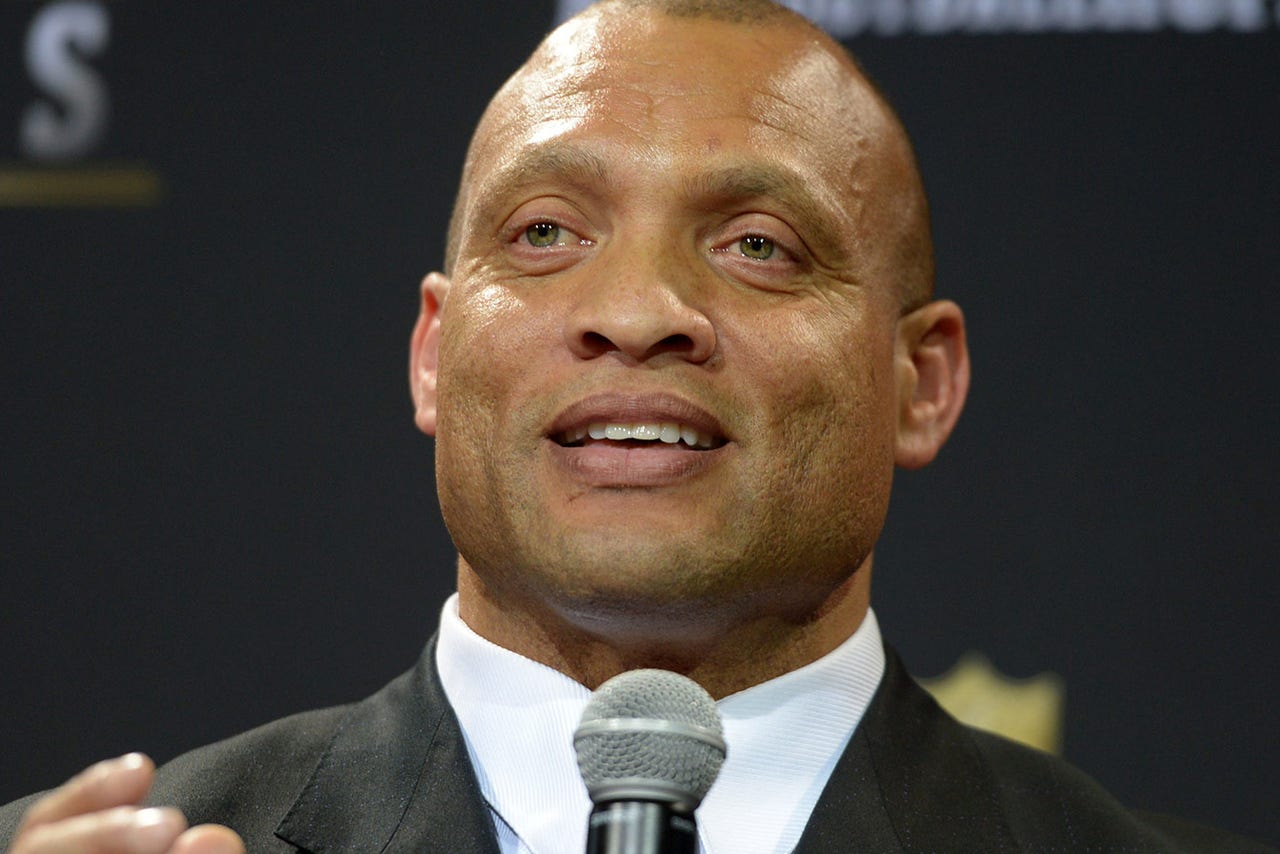 'Consummate Hall of Famer' Aeneas Williams will be inducted into the pro football shrine in Canton, Ohio, on Saturday.
"So we practice those things and then they'll come up in games and the guys will call the plays for you."
Saturday's practice -- which coincides with this year's FanFest -- will include contact in short-yardage situations.
"It'll be the only time we tackle in camp," Arians said.
Although the Cardinals selected Washington State slugger Deone Bucannon with their first-round pick in the 2014 NFL Draft, the depth chart currently reads "Tony Jefferson" as the first-team strong safety.
Jefferson, signed as an undrafted free-agent out of Oklahoma in 2013, spent most of his rookie season on the Cardinals' special teams.
But a year of on-field experience and film study has put Jefferson in a position to contribute far more.
"It's like night and day," he said of having one year behind him. "It's helped me go out and play a lot faster. I'm anticipating the movements now."
And having a first-round pick breathing down his neck is keeping Jefferson focused.
"It's day in and day out," Jefferson said, adding that any nagging injury will be ignored at the risk of taking a step down that tricky depth chart. So missing a practice isn't an option. "Can't afford to."
To continue holding off Bucannon, who's making considerable camp noise with some NFL-caliber hits, Jefferson will follow a simple tactic:
"Just keep doin' what I'm doin," he said. "The best players will play, and I'm just trying to be one of those best players out there."
And that boulder-sized chip he brought with him after not being drafted in 2013?
"That chip's still there," Jefferson said. "It's under my jacket, you can't see it. It's still there"
Rookie receiver John Brown took a day off from being the talk of camp to rest the hamstring he tweaked on the third-to-last play of Wednesday's practice.
"We thought it was cramp," Arians said, "but it's still a little sore."
According to Arians, Brown should return to active practice Saturday. Friday returns included running back Andre Ellington, defensive linemen Dan Williams, Lorenzo Alexander and Christian Tupou.
In another personnel move,the team announced that it had signed rookie free-agent linebacker Derrell Johnson out of East Carolina. Johnson was released earlier in the week by the Miami Dolphins.
Defensive end John Abraham, still a no-show after his DUI arrest in Georgia last week, is expected to return . . . but not this weekend.
"He'll be here soon," Arians said. "Everything is fine."
How did the coach define soon?
"Five or six days."
"I think, right now, we're right on schedule," Arians said of his team as a whole. "I'd hate to say we're ahead of schedule. We still have some young players I'd like to see grow, but that's not going to happen until we go out against Houston.
"As the lights get brighter, do they go away or do they shine?"
---