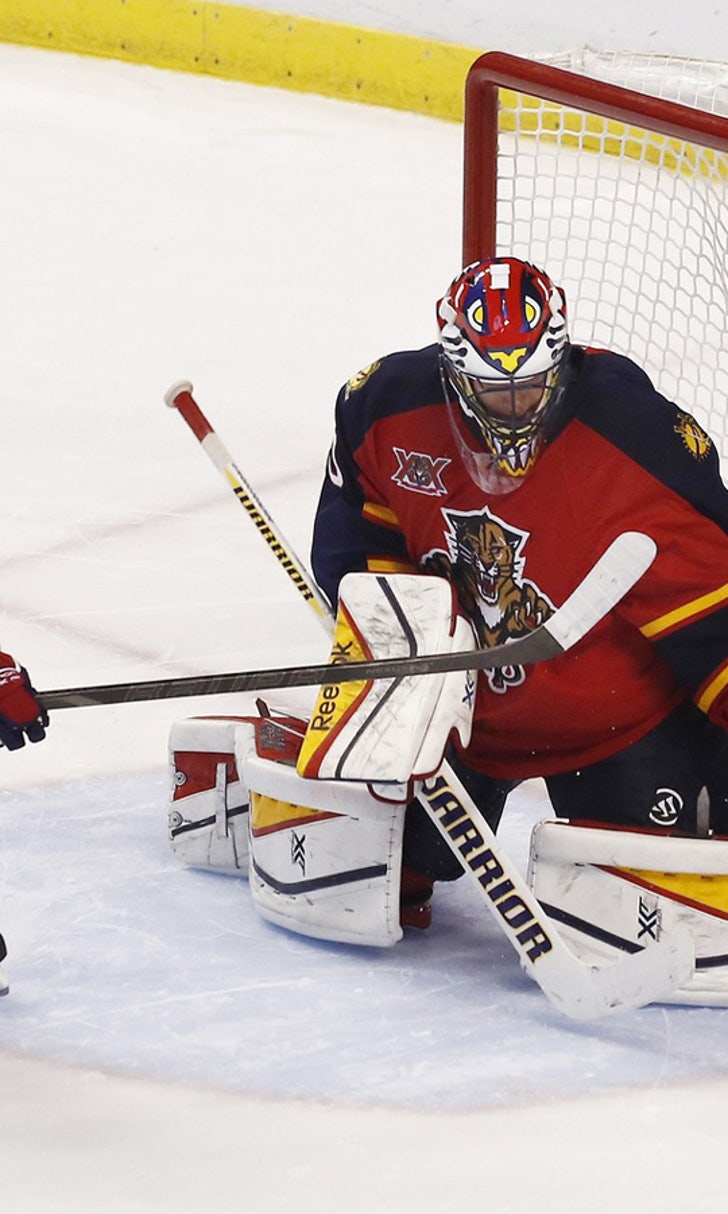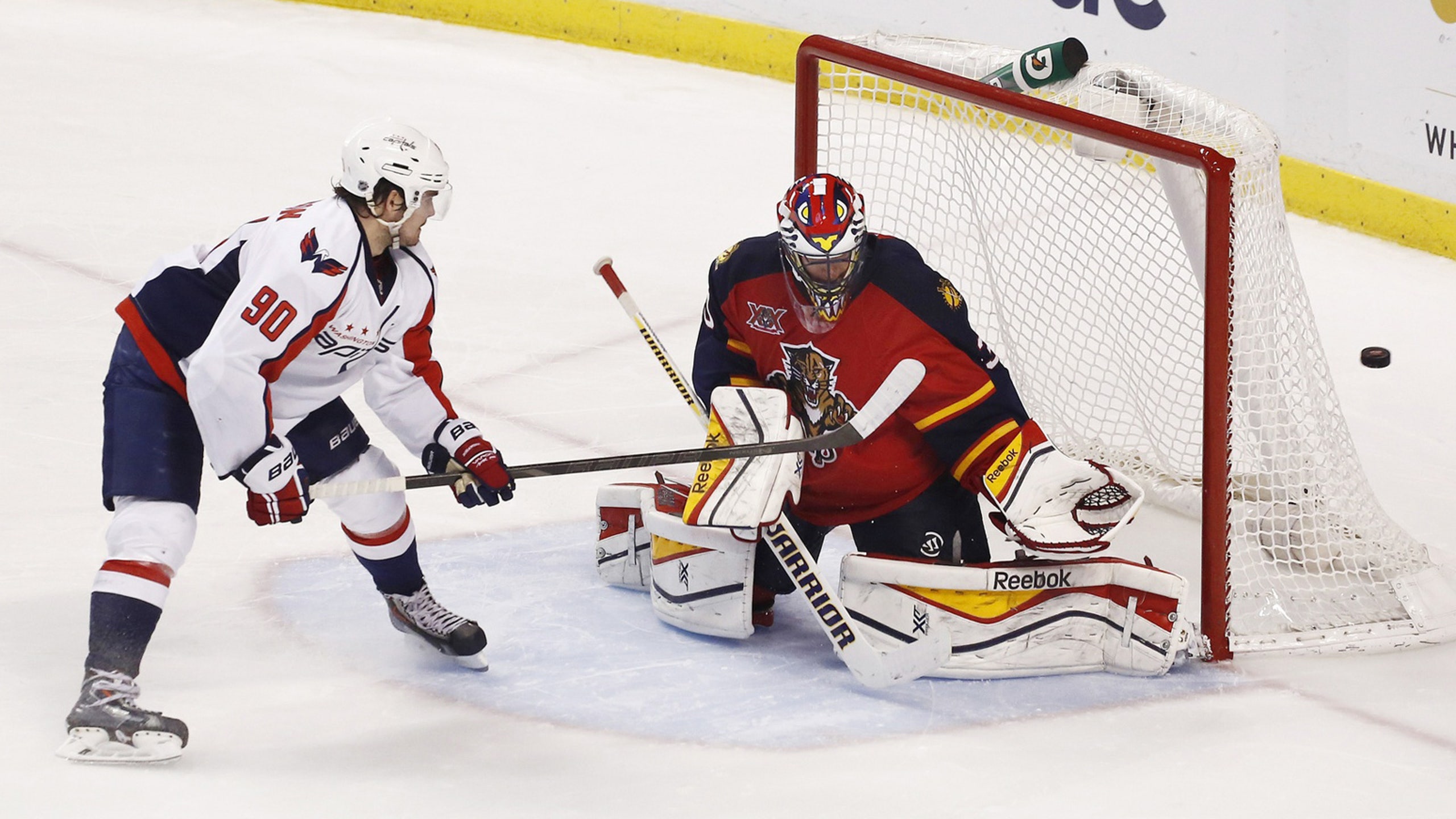 Capitals at Panthers game preview
BY foxsports • February 26, 2014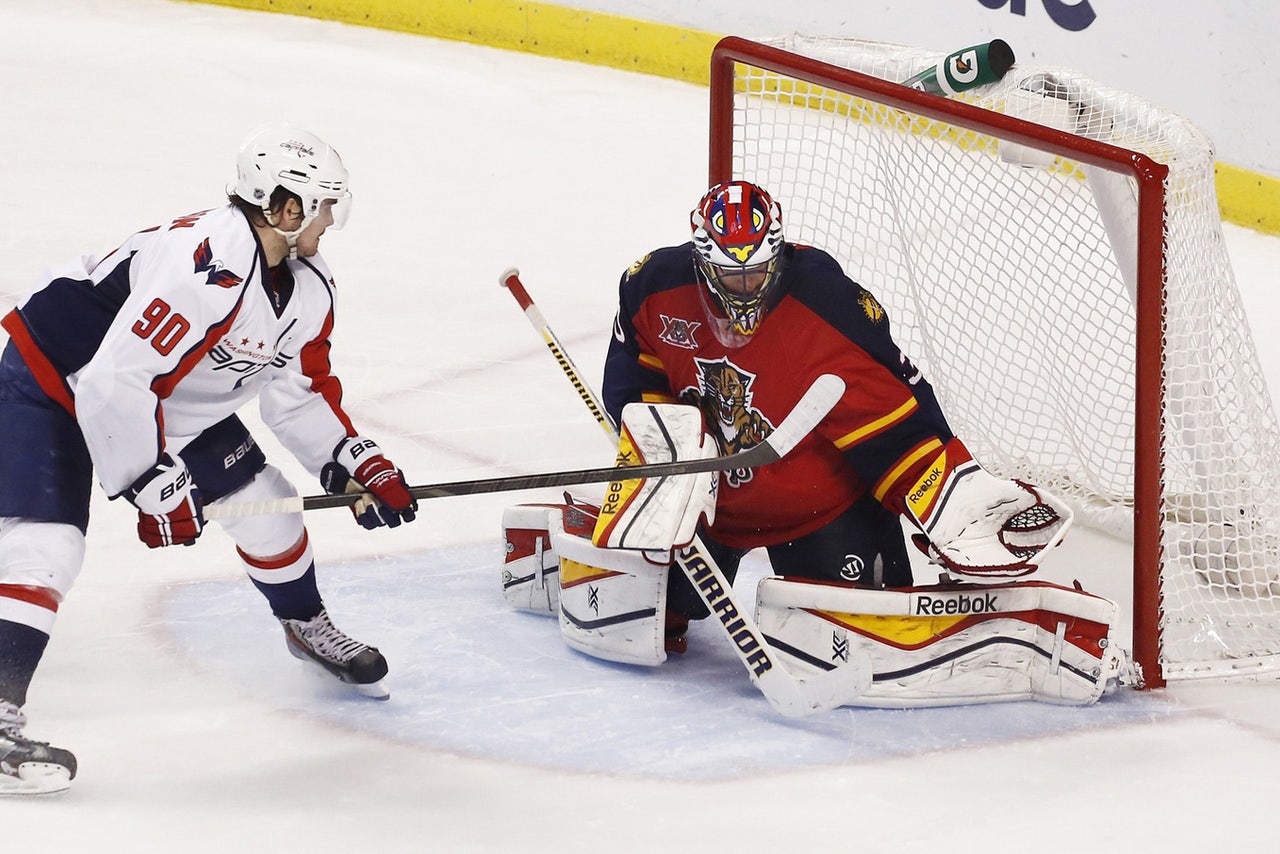 TIME: Thursday at 7:30 p.m.
TV: FOX Sports Florida
With the disappointment Alex Ovechkin and Nicklas Backstrom each experienced at the Olympics now behind them, the pair has to move on and try to help the Washington Capitals reach the postseason.
They'll start by looking to lead the visiting Capitals to a ninth victory in 10 meetings with the Florida Panthers on Thursday night.
Poised to help bring Russia a gold medal on its home soil, Ovechkin, the NHL leader with 40 goals, had one with an assist as the hosts were eliminated in the quarterfinals for the second straight OIympics.
''I have to handle it. I have to fight through it,'' said Ovechkin, who also learned his father became ill following one of his games and required heart surgery.
Backstrom, meanwhile, helped lead Sweden to the gold medal game but was pulled from the lineup shortly before faceoff because he had failed a doping test. An ingredient in an allergy medication he took is on the list of banned substances for Olympic competition, but the Swedish team doctor said he could take one pill a day without triggering a positive test.
''It's not fun. But I've got to look forward to play (the) next game on Thursday,'' said Backstrom, who has seven of his team-leading 45 assists in the last seven games. ''I've got to focus on Washington right now.''
Coach Adam Oates is confident both will be able to do so.
''I think they're going to move forward fine,'' he told the Capitals' official website. ''They're both professionals.''
Though Washington (27-23-9) is just outside of playoff position in the crowded Eastern Conference, it won its last two before the break and is 5-2-1 following a seven-game slide.
''We've just got to find ways to collect points and win games,'' forward Joel Ward said. ''We're all grown men in here. We know how to win games, we've just got to execute and do it.''
The Capitals expect Backstrom's Olympic teammate Marcus Johansson, third on the team with 36 points, to make it to Florida after being stuck in Sweden because of visa and passport issues, but he'll be a game-time decision due to his grueling travel schedule.
Washington's 3-2 shootout road loss to the Panthers (22-29-7) on Dec. 13 snapped an eight-game series winning streak.
A loser in two straight and five of six, Florida has been held to a single goal in each of the last two contests and three times in the last four. Improving offensively could be considerably tougher minus talented rookie Aleksander Barkov, who is out indefinitely after suffering a knee injury while playing for Finland in Sochi.
The 2013 second overall pick is fifth on the team with 24 points (eight goals, 16 assists).
''You can't really replicate a player like that,'' teammate Nick Bjugstad told the NHL's official website. ''Hopefully he's back by the end of the season, but I don't know what's going to happen there. Guys are going to have to fill roles.''
Tied for second on the team with 13 goals in his first full NHL season, Bjugstad likely will be one of those players expected to fill the void. He scored in Florida's final game before the break, a 5-1 loss at Carolina on Feb. 7.
The Panthers also will be without veteran forward Tomas Kopecky for an undetermined amount of time after he suffered an upper-body injury for Slovakia in Sochi. He has four goals and 12 points in 49 games.
---