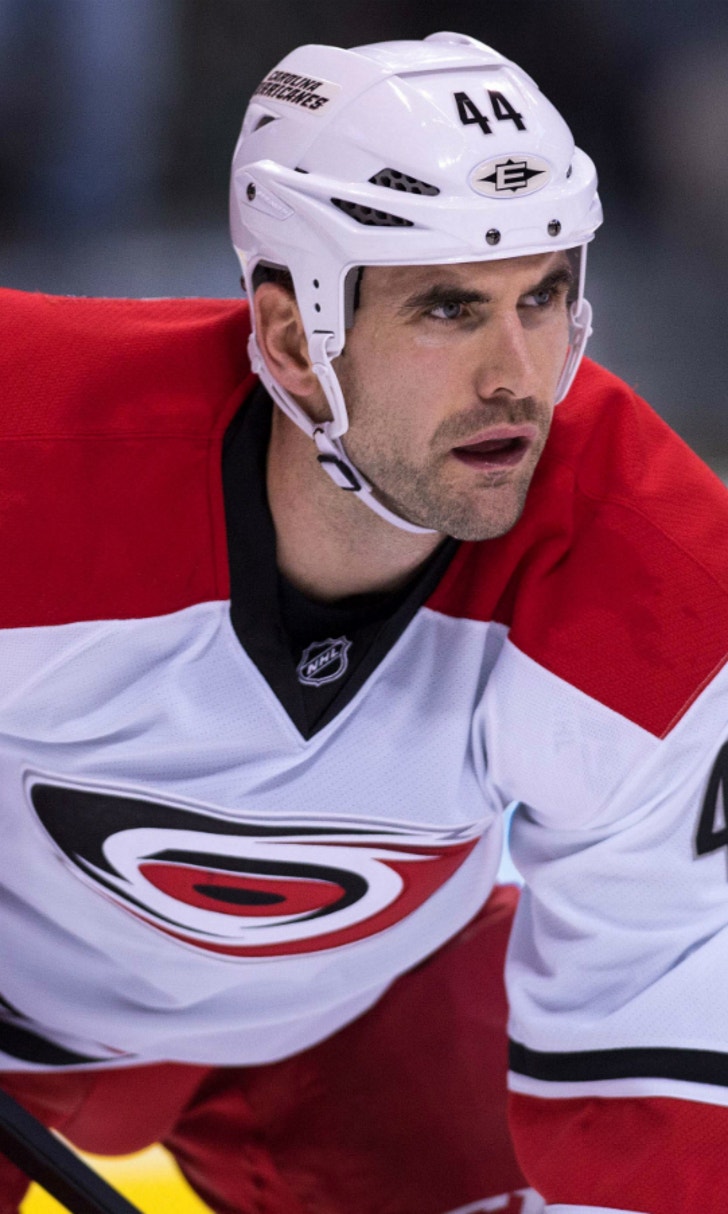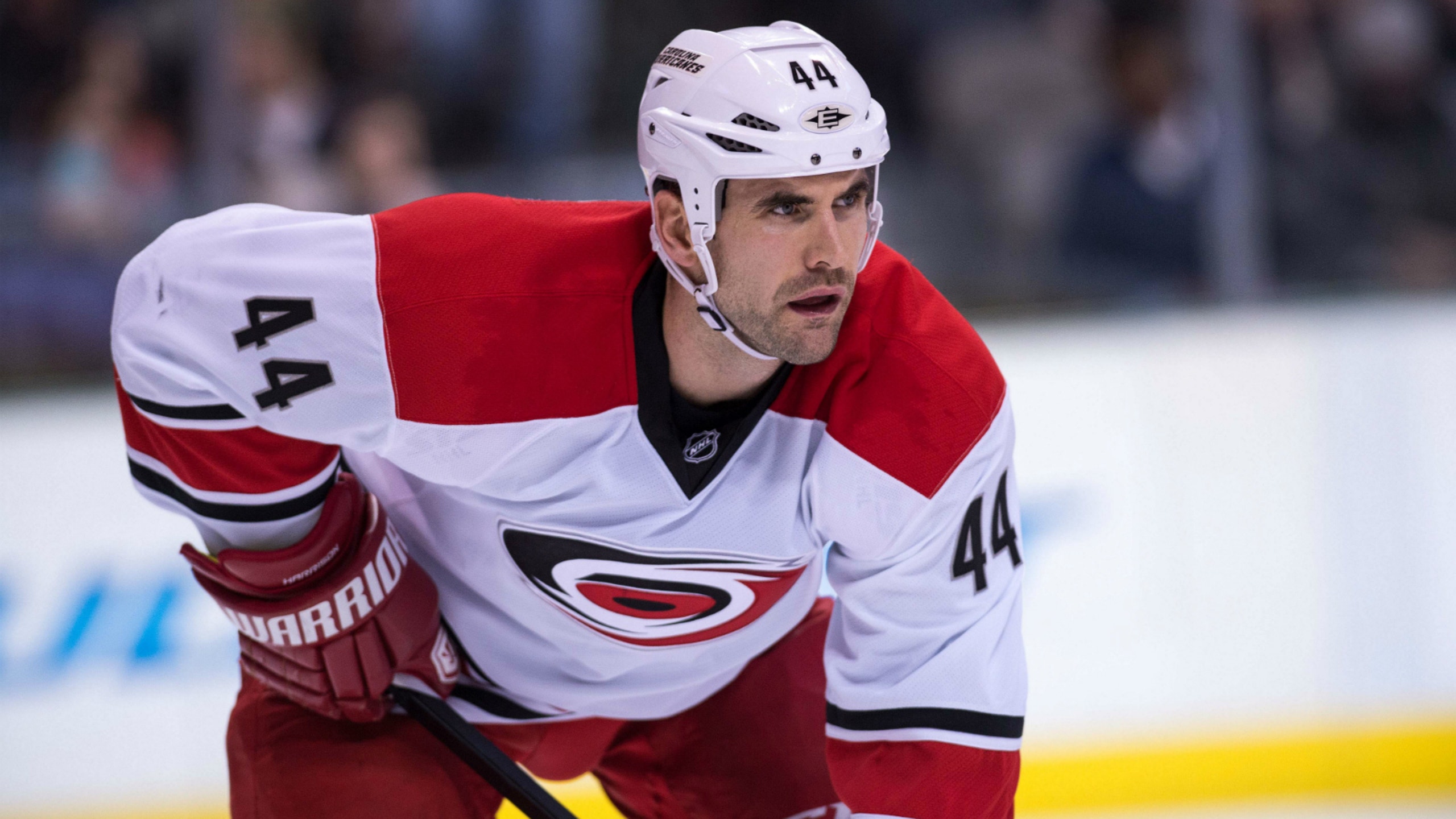 'Canes say goodbye to locker-room fixture Jay Harrison
BY foxsports • December 19, 2014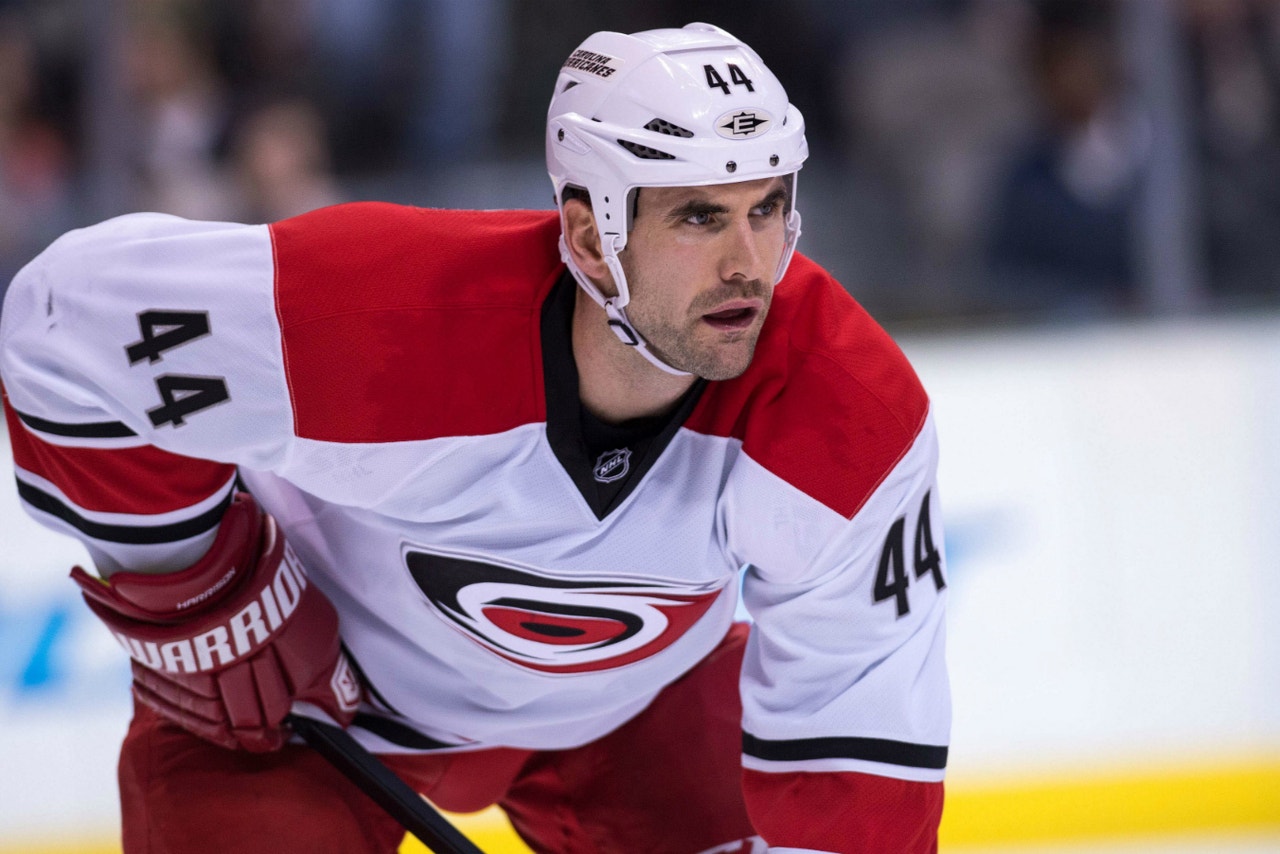 RALEIGH, N.C. -- When Jay Harrison takes the ice Friday night, it'll be the first time in 5 1/2 years that he's not wearing a Carolina Hurricanes sweater.
On Thursday afternoon, the blueliner was traded to the Winnipeg Jets, in exchange for a sixth-round draft pick.
The veteran defenseman, 32, was an alternate captain with the 'Canes because of his leadership; but there was also a dip in playing time.

Harrison played in 20 of the 30 games this year leading up to Thursday's 4-1 Carolina win over Toronto and was often used sparingly.
Still, Harrison maintained his role as an alternate captain because his teammates liked and respected him very much. In the nature of todays' NHL, many teammates found out about the trade mere hours before Thursday's game.
The deal was officially announced that afternoon, and Harrison had been at the morning skate ... like everything was normal.
Justin Faulk, who's been with the Hurricanes and with Harrison since 2011 as a fellow defenseman, was catching a ride to PNC Arena and just happened to be checking his phone when he found out.
"It's tough to see. It's not the fun part of the game, the business side of things, when players have to go, whether it's waivers, sometimes traded, whatever it is," Faulk said. "Good guy and good friend, and you hate to see him go.
"It's obviously the tough part of the game. Trades do happen. It's tough to see guys go. You never like it. We wish him the best in Winnipeg and we'll miss him around here."
In fact, Harrison's departure was the one that thing that could immediately wipe the smile off goalie Cam Ward's face -- just moments after the Hurricanes had snapped a losing streak.
Ward has been with the team since 2005.
"I found out about it on the way to the rink. Obviously, I've known Jay for a very long time and he's a great human being. He was a lot of fun to play with," Ward said. "That's the tough part of what we do. You immediately think about the family. But we all, as former teammates, wish him the best in Winnipeg."
Captain Eric Staal, who's been with the Hurricanes even longer (since 2003) was also saddened by the news. But unfortunately, he's gotten used to seeing teammates come and go during his time in the NHL.
"Obviously, tough news. Jay's a close friend," Staal said. "I've known him a long time. But it's part of this deal that we're in. You develop a lot of friendships with a lot of people as your career goes on, but he's going to be missed. He's a good person, a good player for us and I wish him the best."
Staal had planned to call Harrison that night. His former teammate must quickly relocate his family to Winnipeg, Ontario a week before Christmas.

The timing wasn't ideal, but the stars sort of aligned for this to happen after injury-ravaged Winnipeg desperately needed some help.
Harrison will be reunited with head coach Paul Maurice, whom he played for in both Toronto and Carolina. Harrison will see a lot more playing time with the Jets, at least for now, as he's sorely needed.
Hurricanes head coach Bill Peters never had a chance to address the team before the trade came to fruition. He'll figure something out to replace his alternate captain in the coming days.
Harrison was active in the Raleigh community, as well. He never hesitated to help out with a charitable cause, whether it be through the team or not, and he always had a kind word and a smile for fans and media alike.
But Peters said as much as the team will miss Harrison's presence, from a hockey perspective, the trade was good for both sides.
"I think it's good for both parties, to be honest with you. It gives (Harrison) a chance to be in the lineup and play, and he's an NHL d-man, and continue to play at a high level. Michal Jordan's a guy who now has played in 11 games. We said when we brought him up that we wanted to give him a good look, and we've given him a good look and we've liked what we've seen," Peters said.
"Jean Michael Liles got a little bit of an upper body injury I guess. So we still have seven d-men. Eight is too many. Eight legit d-men is too many. It's just not a manageable number and guys are always looking over their shoulders. So I think it's a good move, and it allows us to settle in to the seven that we have."
Now, only seven players over 30 remain on the Hurricanes' roster. Four of the previous eight under 30 had been defensemen, and this does allow younger players from within the organization to get a shot.
And now, Harrison can get a chance to actually get ice time, too.
"We know what we have (in Jordan), and I think we've got another NHL d-man down there in Ryan Murphy. And then we've got some guys coming that we're really excited about," Peters said. "To be fair to (Harrison), he deserves to play and he deserves to play every night. So he'll get that opportunity, I believe, in Winnipeg."
As the Hurricanes currently sit at 9-19-3 and well out of playoff contention, the speculation is that trades like this will continue to happen. The Hurricanes need to decide what they're going to do with some of the fixtures on the roster that are eating up a lot of salary.
Their play, their trade-ability and what the Hurricanes might get back for them will all factor in, of course. But obviously, the Hurricanes are more likely than not open for business when it comes to trades.
Peters insisted, though, that this trade in particular wasn't necessarily about accountability or sending a message or anything like that. In fact, he bristled at the notion when asked about it.
"It's not about sending a message to our group or any of that. It's just about the business. It's reality. It is what it is," Peters said. "He's a good man, a real good man."
---