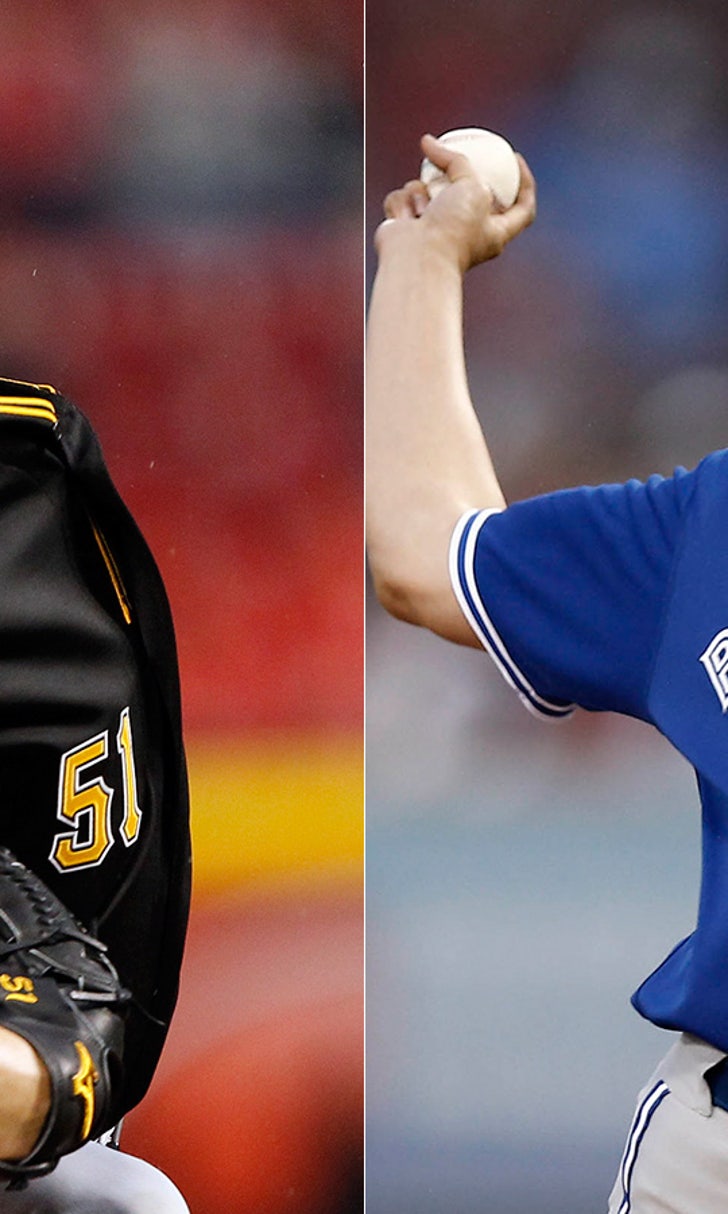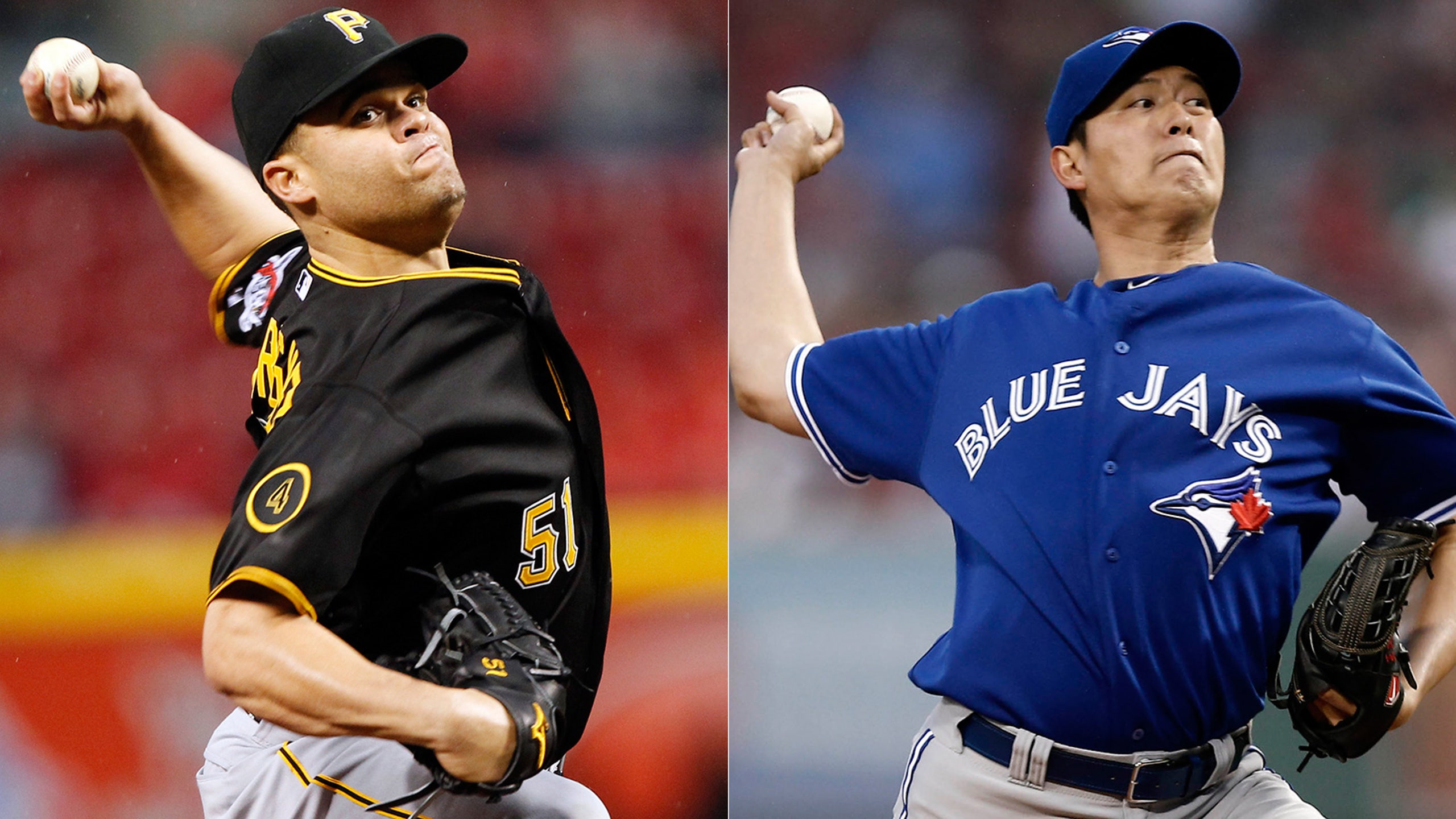 Can Braves' McDowell work magic again with Rodriguez or Wang?
BY Cory McCartney • January 14, 2015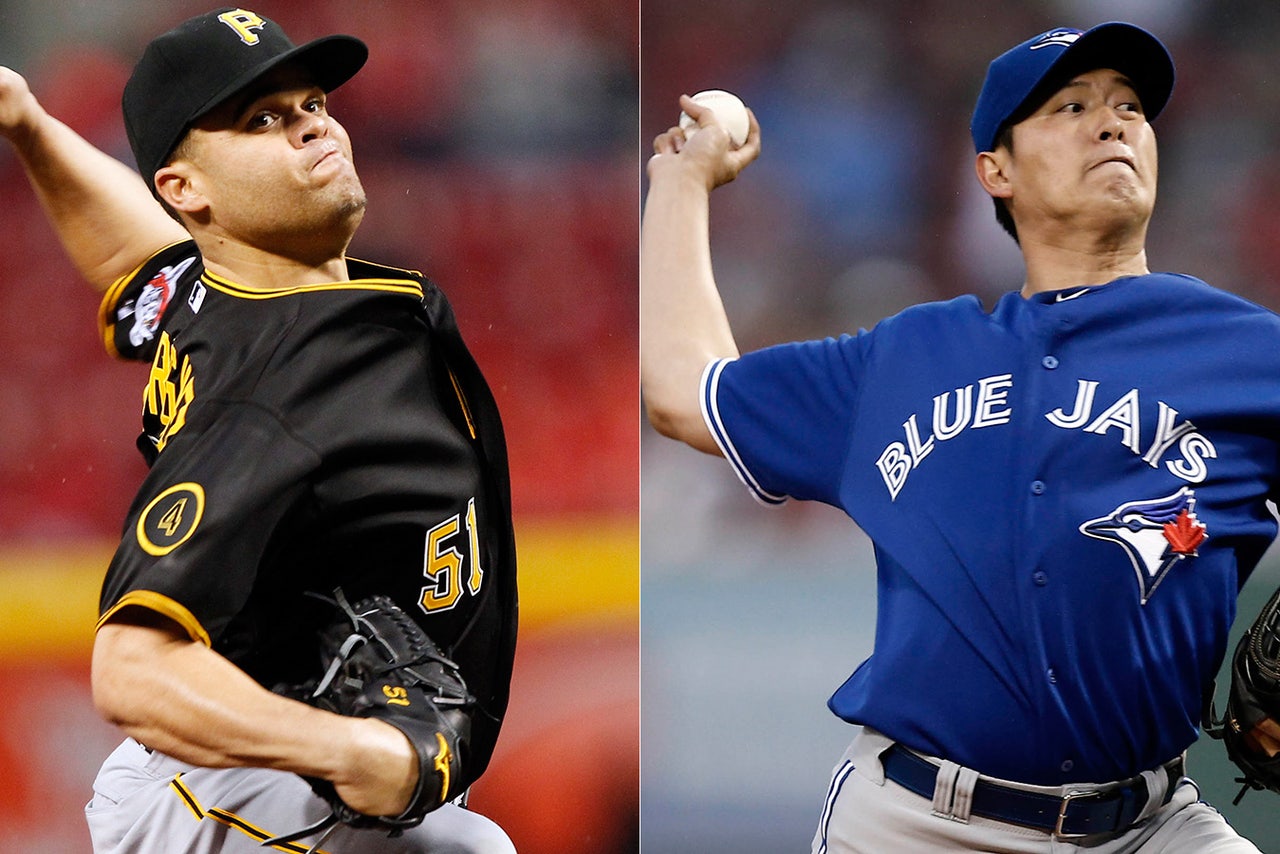 It's tough to make predictions, especially about the future, is a line has been credited to Albert Einstein, Winston Churchill and two of baseball's most quotable philosophers, Yogi Berra and Casey Stengel.
Whoever said it first, they've got a point. But in the middle of the winter, what else do we have to go off of besides projections?
Steamer's forecast of the Braves' offense isn't generous, with the offense projected to generate 482 runs this season following Wednesday's trade of Evan Gattis to the Astros. That figure, in 2014, would have been last in MLB and 91 less than Atlanta had a year ago with the likes of Jason Heyward and Justin Upton.
It's abundantly clear that in '15, this team is going to go as far as its pitching staff takes it. With Julio Teheran and Alex Wood at the top and Shelby Miller and Mike Minor behind them, this has a the potential to be one of the National League's better staffs, especially if the latter two perform like they did late last season.
The real issue though, is that fifth spot.
That chase that added another contender Tuesday as the Braves reportedly inked Wandy Rodriguez to a minor league contract with an invitation to spring training. The team has not confirmed this deal, which is pending a physical.
Barring any further additions, which are a distinct possibility, that has Rodriguez contending with Manny Banuelos, David Hale, James Russell and non-roster invitee Chien-Ming Wang to be No. 5.
While Benuelos -- whom Atlanta acquired from the Yankees for David Carpenter and Chasen Shreve and who a few short years ago was one of the top-rated prospects in that farm system -- may ultimately be that guy, word is the Braves would rather him get more time in the minors first.
That prompts an intriguing question: can Atlanta once again use its magic elixir to revive another veteran in Rodriguez or Wang?
That elixir, to be clear, is pitching coach Roger McDowell and he's on a staggering run.
Here's the impact he had on Freddy Garcia:
Now, Garcia's was a small sample size as he appeared in six games and made three starts. But the 37-year-old also got the ball to open Game 4 of the National League Division Series against the Dodgers, allowing two earned runs in six innings with six strikeouts and two walks.
McDowell also had a major impact on Ben Sheets, who made a comeback in '12, pitching nine games in Atlanta after missing all of '11 following Tommy John surgery:
Then, of course, there's the crown jewel of McDowell's tenure, Aaron Harang.
You could even add Ervin Santana to that list as he had a 8.2 strikeouts per nine innings in his one year with McDowell, though that was basically what the Braves thought the were paying for as he did it on a $14.1 million deal. Atlanta got Harang for $1 million, Garcia from the Orioles for cash considerations and Sheets earned a pro-rated portion of $2.2 million, which translated to a little more than $1 million after joining the major league club.
The bottom line is McDowell has been The Pitching Whisperer and as Chip Caray, who has been in the FOX Sports South/SportSouth booth for more than a decade of Braves baseball, points out, the success is rooted in McDowell keeping up a tradition.
"For so many years, the Braves, with Leo Mazonne, and it's carried through with Roger McDowell, stressed the down and away strike, the down and away strike," Caray said.
Like Harang and Garica before them, Rodriguez and Wang are low-risk signings and like those other two pitchers before McDowell got ahold of them, Rodriguez and Wang could use a rebirth.
Between 2009-12, Rodriguez was a solid piece of the Astros' staff, winning a combined 49 games, including '14 in '09 and in that span had a 3.48 ERA and averaged 7.8 strikeouts per nine.
Rodriguez, who will be 36 on Jan. 18, missed much of last season with a knee injury, making six starts with a 6.75 ERA and 2.50 SO/BB over 26 2/3 innings and the previous year he was shut down after 12 starts, a 3.59 ERA and 6-4 record with tightness in his forearm. That final start that year came against June 5 against the Braves when Julio Teheran flirted with a no-hitter.
The left-hander has long been a ground ball pitcher, with a career 44.9 percent GB rate, but his fly ball rate has been steadily rising, sitting at 42.4 last season and was at 38.8 in '13, the last time he saw extensive innings.
Wang turns 35 before Opening Day and hasn't pitched in the majors since 2012. He spent last season in Triple-A for the Reds and White Sox with a 4.12 ERA in 28 starts and had 73 strikeouts to 57 walks in 173 innings.
That's a world away from the guy who, in 2006, went 19-6, posting a 3.63 ERA and 1.46 SO/W and finished second in the American League Cy Young voting.
When last we saw the right-hander in the big leagues he was with the Blue Jays, going 1-2 with a 7.67 ERA over six starts and 27 innings in '13.
He no longer has the velocity on his fastball that he once did, dropping from 93.7 mph to 89.3 and his splitter, once at 83.4, was last clocked at 78.7. Wang has had just one season, 2011 at 2.3 when his wFB wasn't in the negatives since '08.
McDowell has his work cut out for him if either Rodriguez or Wang is going to claim that fifth spot. But from what we've seen these past two seasons, is anyone willing to be that he can't do it again?
Follow Cory McCartney on Twitter @coryjmccartney
---