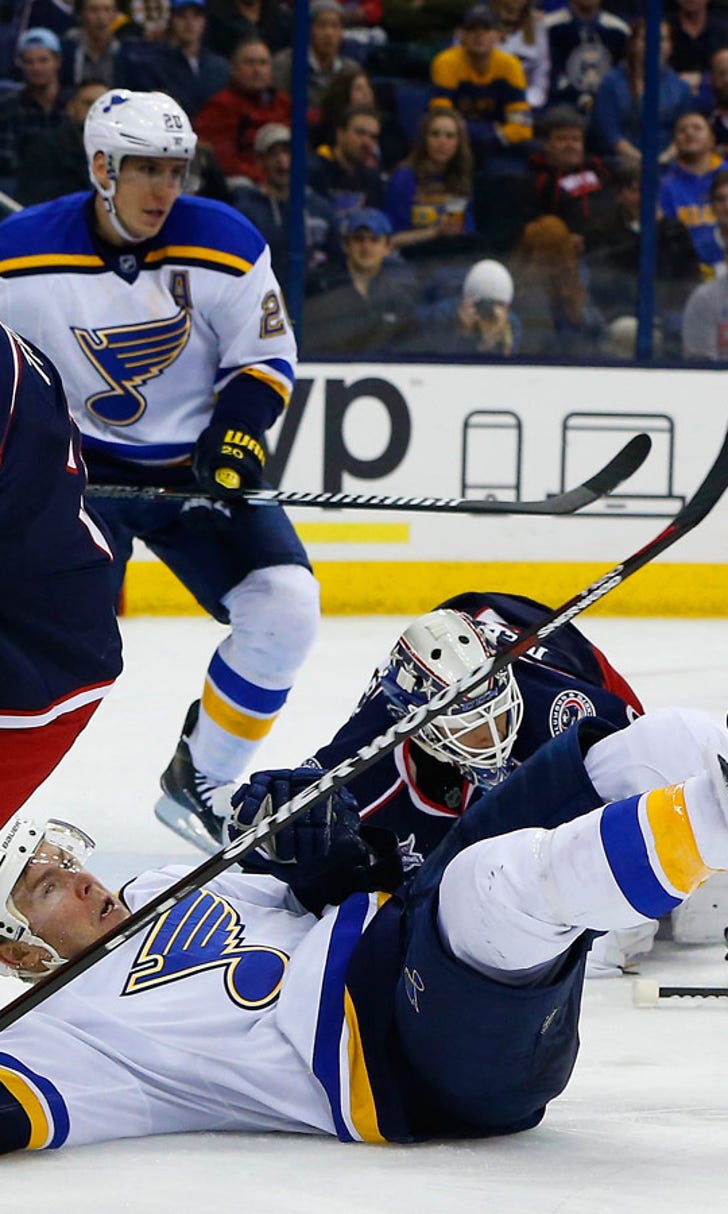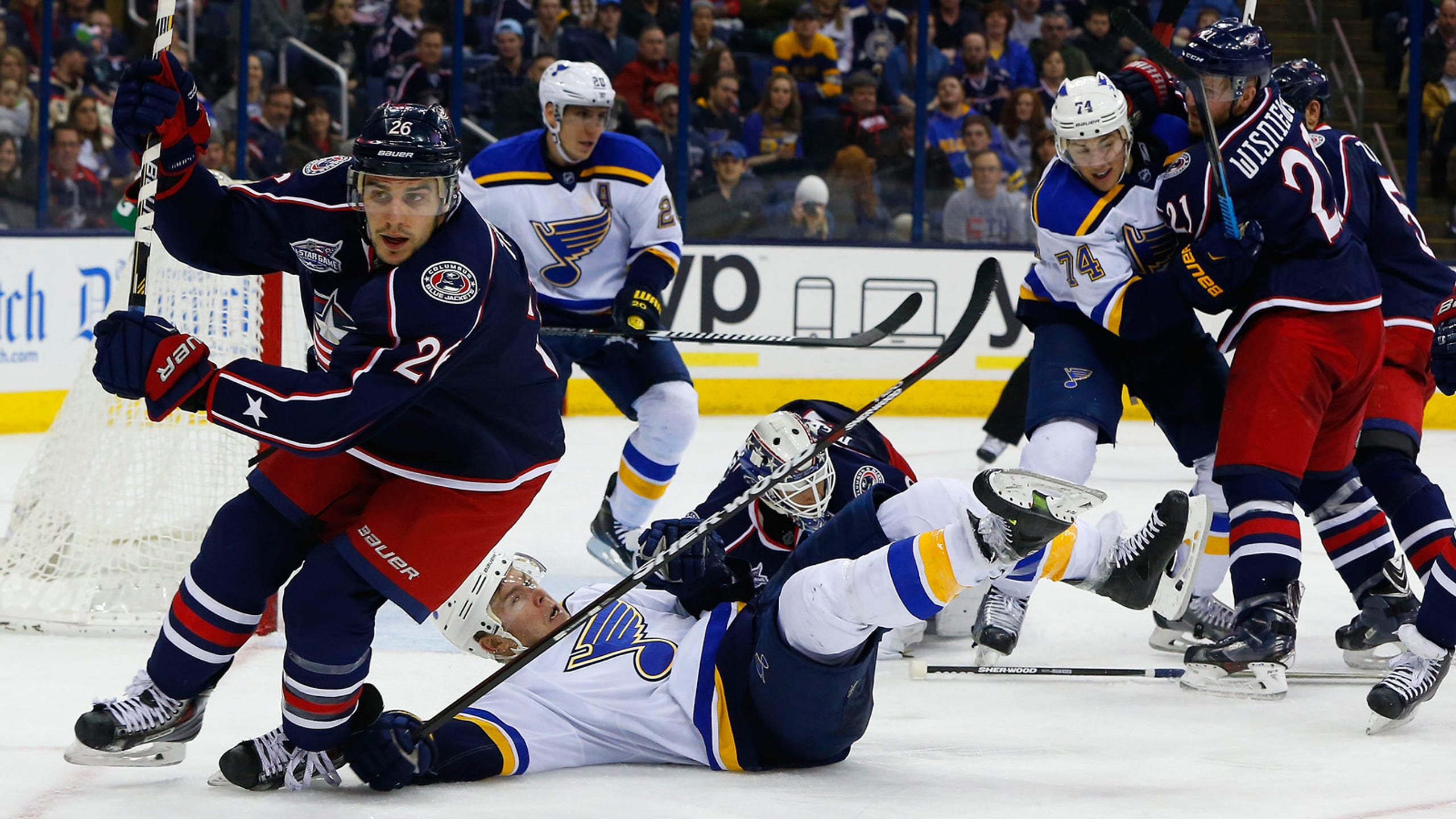 Can Blue Jackets replicate effort shown in victory over Blues?
BY foxsports • February 7, 2015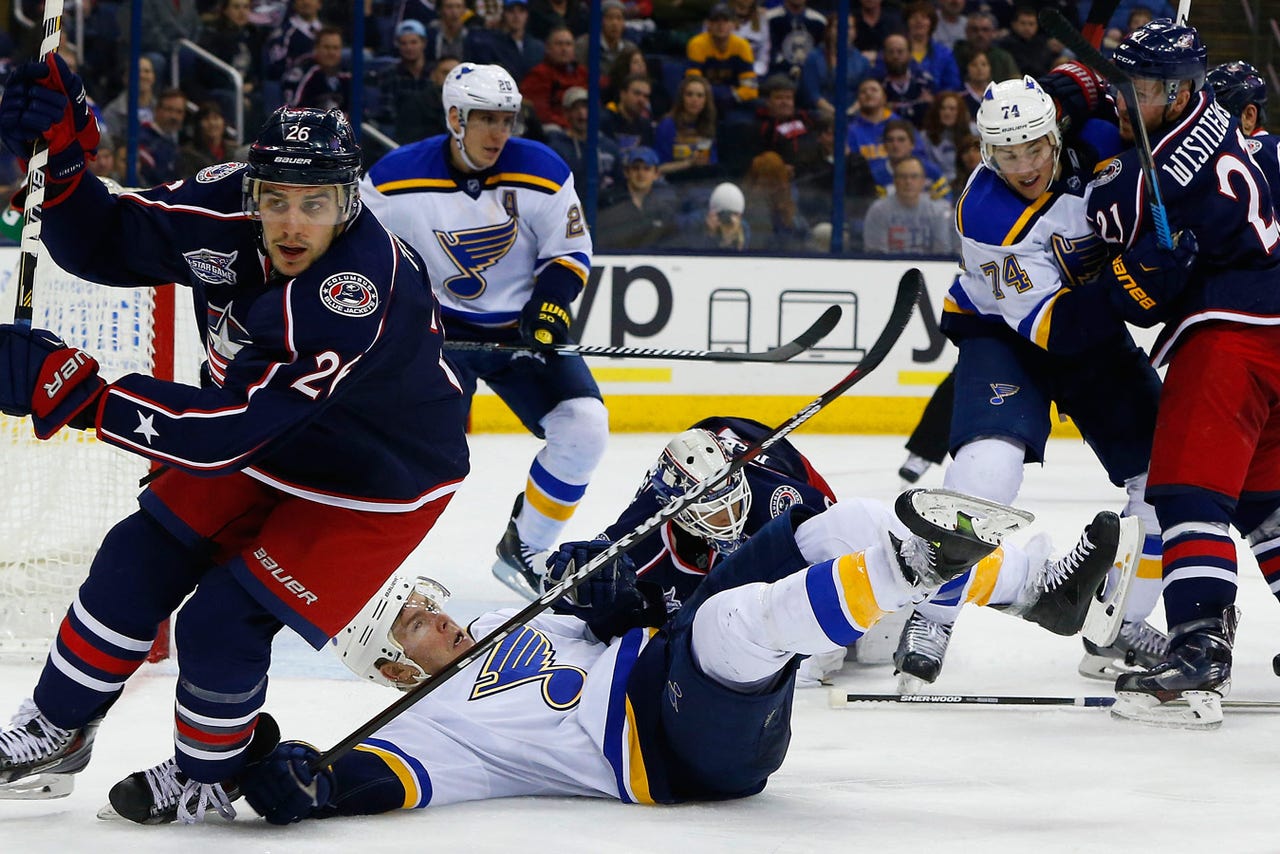 COLUMBUS, Ohio - This was the game that many had been waiting for all season. It wasn't about dropping seven goals on a very good St. Louis Blues team. And in reality it wasn't about winning, although the two points does help the cause.
This was the game that everyone, from the coaches to the players and the front office staff to the fans, knew this team was capable of playing. Playing to their identity has been seen before, of that there is no doubt. There have been flashes of dominating play, whether that was 50 minutes here or 30 minutes there.
But why it took them to Game 50 to put forth this kind of effort is a question that will likely not be answered anytime soon. Even head coach Todd Richards seemed guarded after the game when talking about the victory.
"I don't know if we necessarily needed a 7-1 game, but we needed a win," Richards said. "They're a very, very good hockey team. Obviously to win 7-1 leaves you with a good feeling."
The rout was led by five Blue Jackets having multi-point games against the Blues. Ryan Johansen (1-2-3), Scott Hartnell (1-1-2), Corey Tropp (1-1-2) and Brandon Dubinsky (0-2-2) were led by Nick Foligno (2-1-3) as he set new career-highs in goals (20) and points (48). And while the win feels good, they know the large mountain they still have to climb is waiting for them.
"We don't have the room to have a shift off," said Foligno, "or a period off. We need to continue to work and try and win. That was our motivation for this game. The guys stuck with it and played hard the whole game."
Goaltender Curtis McElhinney made 32 saves en route to the win, and the team played much better in front of him. His rebound control was better and the guys were clearing the puck away from the crease, limiting the secondary chances of the Blues. Conversely, their passing was crisp as they vacated their zone with alacrity and had numerous chances on both St. Louis goalies.
"It can't be a one-off," Foligno said. "It can't be one game and then we go back into old habits. We have to have that expectation to play the right way."
What has to be frustrating is watching the players put on a performance like they did Friday night and wondering where that has been for the majority of the season. The Blue Jackets team that beat St. Louis 7-1 on home ice and played to their identity, was the team many were looking at to finish in the top-three of the Metropolitan Division this season.
The question now becomes was this simply a one-time occurrence? Can they duplicate they way they played the game on Friday night? Consistency is a commodity that they have been searching for since October.
"It was a pretty good three periods of hockey," Richards said. "Now we're going up to Ottawa, a team that's sitting there and waiting for us. It's going to be a big game for them and a big game for us, too. Can we do it again?"
Yes, they've won two games in a row this season. In fact, they won seven games in a row en route to a 10-1-1 month of December. But what the coach is looking for is consistency of effort. A 7-1 victory will give any team a "warm and fuzzy" feeling.
But if they can replicate the effort they put forth Friday again on Saturday, and then carry that forward to Monday's tilt against the visiting Los Angeles Kings, only then will it be looked at as turning the corner. By playing a full 60-minute game and giving a complete effort, they will show that they are really maturing as a team.
Brandon Dubinsky summed up the victory with an economy of words. "We played the way we were capable of." And that statement says so very much about this team, this year. 
---