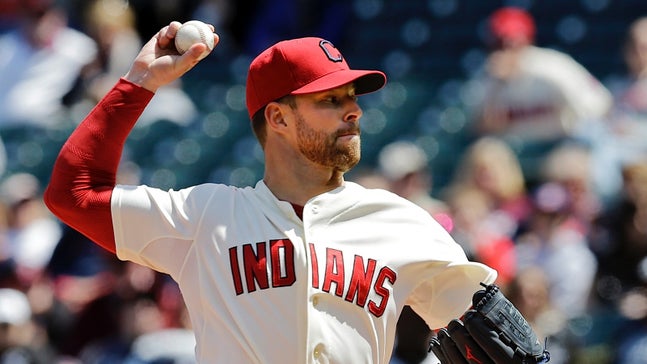 Callaway pleased with rotation's consistency on homestand
Published
May. 7, 2014 6:42 p.m. EDT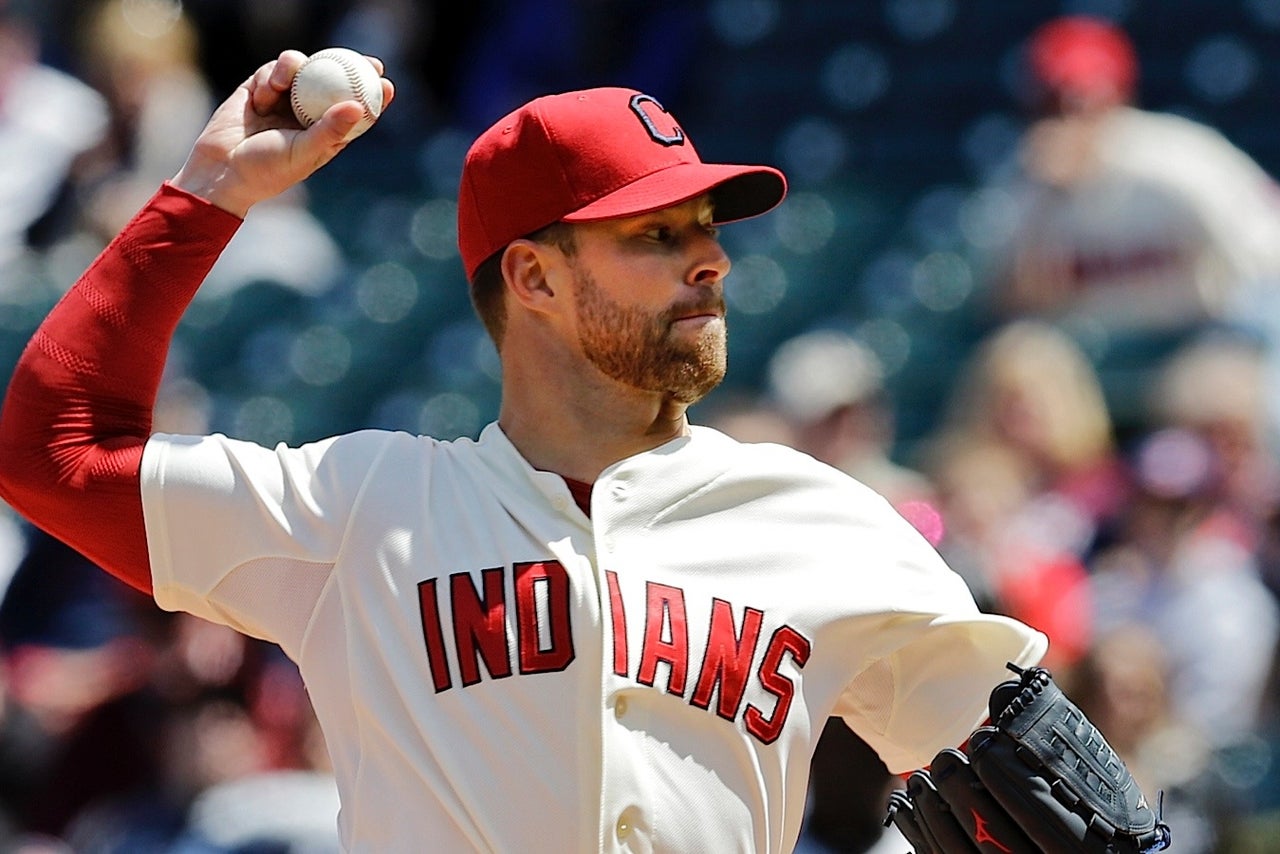 CLEVELAND -- When the Indians began their homestand last Friday, their starting rotation had the third-highest ERA in the American League. Going into Wednesday's game against the Twins, they have worked their way up the middle of the pack.
The Indians' starting staff has lowered their ERA from 4.82 to 4.21 over the past five games. During the homestand they have allowed just five earned runs in 33 2/3 innings (1.34 ERA) with 37 strikeouts and only six walks.
Pitching coach Mickey Callaway said that he started to see more consistency out of the rotation during the last road trip, which was one of the reasons why Zach McAllister went on only three days rest during the final game against the Angels.
"We knew we had an off day coming up and we could see the starters beginning to get into their routines and start pitching better. We didn't want them to have the fifth day off and pitch on the sixth day. I think it benefitted everyone. Earlier we had those rainouts and off days to start the season where they weren't on their good routines."
With the rotation gaining more consistency, the latest concern is trying to get John Axford back on track. After converting six consecutive save opportunities, Axford gave up a three-run homer on Sunday against the White Sox and a solo shot on Monday against the Twins. With the two losses and four earned runs given up in his last two outings, Axford has seen his ERA go from 2.31 to 4.85.
"I think mechanically we looked at some things," Callaway said. "His arm slot was a little low. The fastball was kind of running a bit instead of staying straight. His offspeed stuff was going east to west instead of being north to south like it used to be. We talked to him a little bit about it.
"We'll get him where he needs to be. He'll work at it. He's still leading the league in saves (tied with nine) so that is pretty good."
BOURN UPDATE: Michael Bourn ran the bases on Wednesday and could return to the lineup for Thursday's noon game against the Twins. If it isn't Thursday all indications are that he will definitely be ready for Friday when the Indians begin a weekend series at Tampa Bay.
Bourn tweaked his left hamstring last Saturday and has missed the past three games. The consensus is that it is related to scar tissue coming loose related to last October's surgery.
"When you first get out there, of course you're a little careful with it because you don't want to hurt it again. But at the same time, you gotta be aggressive -- it's part of playing the game," Bourn said. "With that said, I'm always going to be confident in it. I feel like I have a body that can bounce back from injury. So, I'm fortunate to have that and hopefully this is the end of it and if not, I'll keep on pushing until it is the end of it."
Follow on Twitter joereedy
---