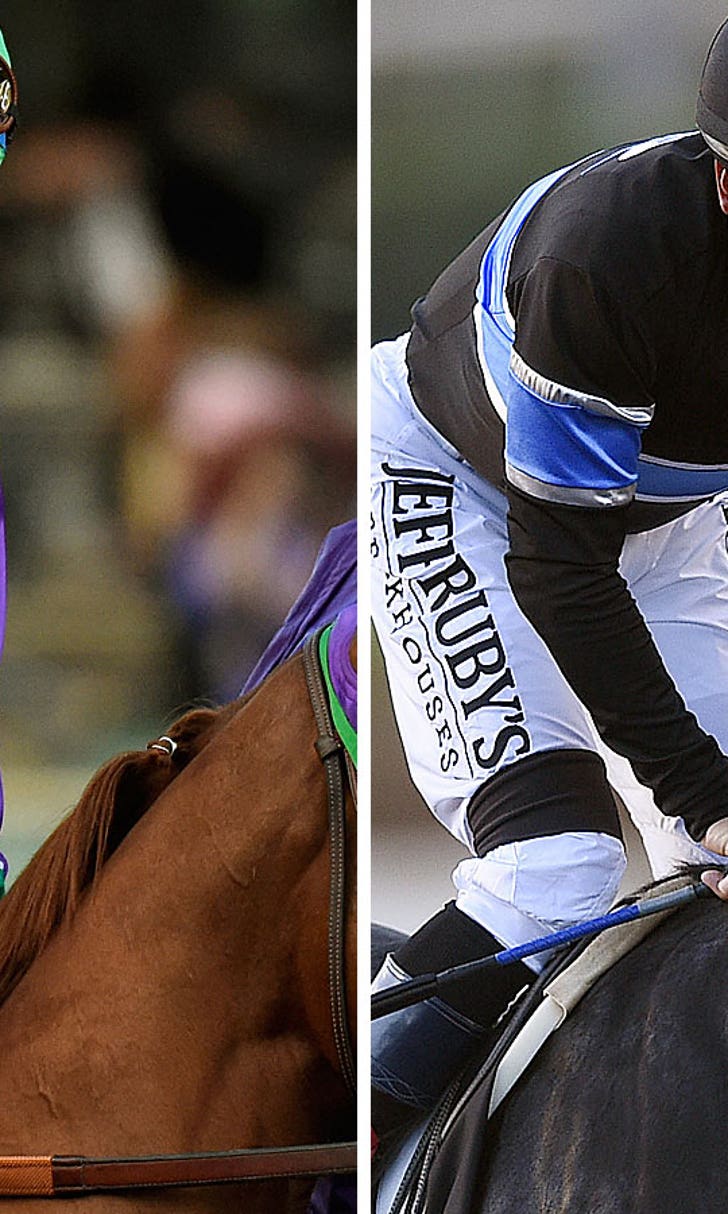 California Chrome, Shared Belief on collision course in San Antonio Stakes
BY foxsports • February 2, 2015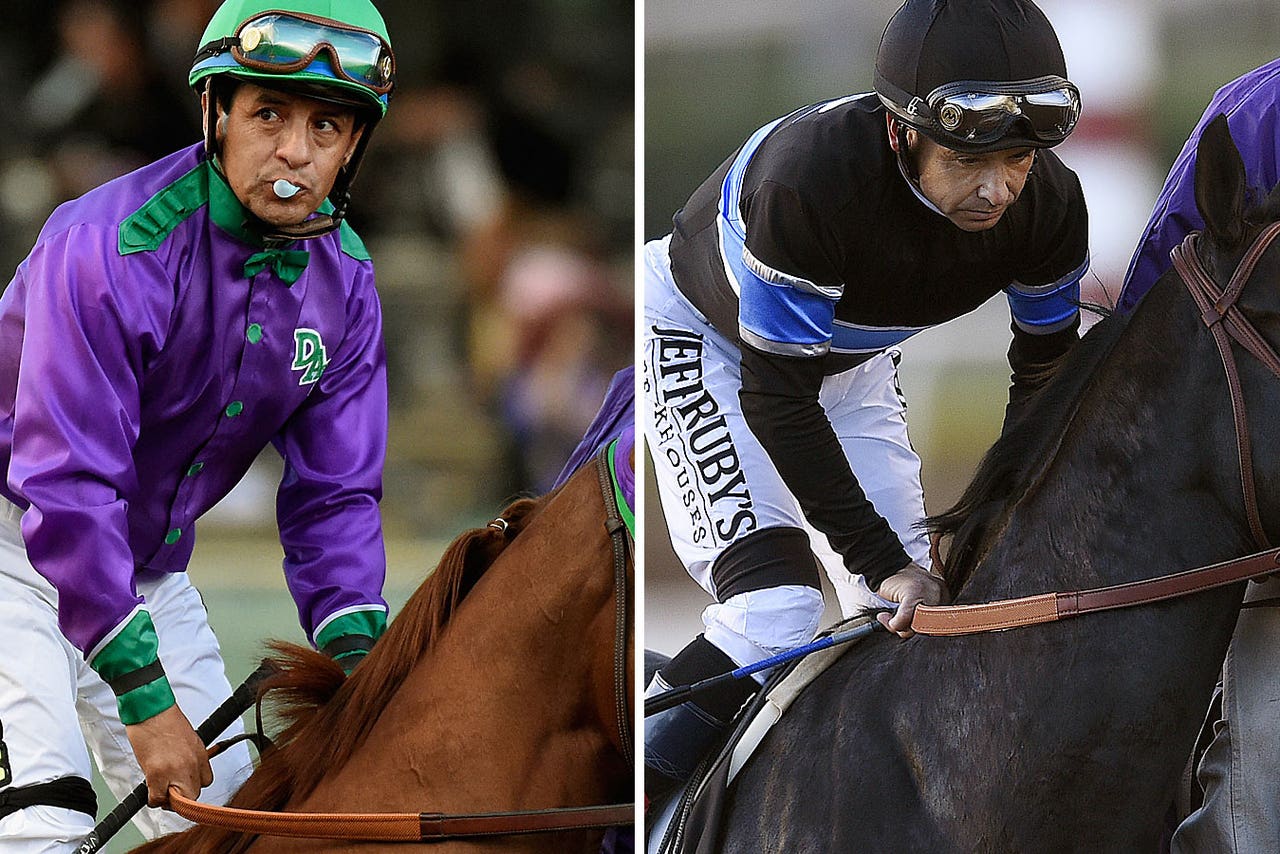 The Breeders' Cup Classic ended with Bayern a controversial victor, with California Chrome a close third and an impeded Shared Belief in fourth. Fortunately for racing fans everywhere, all three remain in training and two of the now-4-year-olds are expected to meet again Saturday in a rematch at Santa Anita Park.
Read on to look behind the numbers of the 2015 San Antonio Stakes featuring California Chrome and Shared Belief. Follow the action this weekend with the hashtag #TheRematch.
1 1/8 miles -- The distance of the San Antonio Stakes, 1/8 of a mile shorter than the Classic.
5:30 p.m. ET --" The start time of the 2-hour, live telecast by Fox Sports 1 on Saturday. The show runs from 5:30 to 7:30 p.m. ET and includes races from both Gulfstream Park and Santa Anita Park.
7 -- Most wins in the race by a jockey, Bill Shoemaker, and trainer, Richard Mandella, respectively.
8 €-- The number of wins by Shared Belief in nine career starts.
9 --" The number of wins by California Chrome in 16 career starts.
1:46:20 --" Record time for the race, recorded by Vigors in 1978.
1933 --" The year California legalized parimutuel wagering.
1940 --" The year Seabiscuit captured the San Antonio Handicap.
2010 --€" The last time in which the reigning Horse of the Year lost a season debut race. In 2010, Rachel Alexandra lost her season debut to Zenyatta's stablemate, Zardana, in the New Orleans Ladies Stakes, as the 1-to-20 favorite.
$500,000 --€" Purse for the 2015 San Antonio Stakes
$6,254,850 --€" The collective earnings of star racehorses California Chrome, Shared Belief and Bayern.
1934 --" The year Santa Anita Park opened.
---