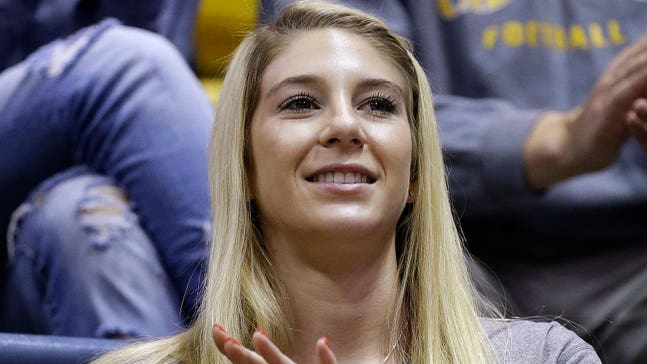 Cal volleyball player Savannah Rennie receives liver transplant
Published
May. 19, 2016 4:20 a.m. ET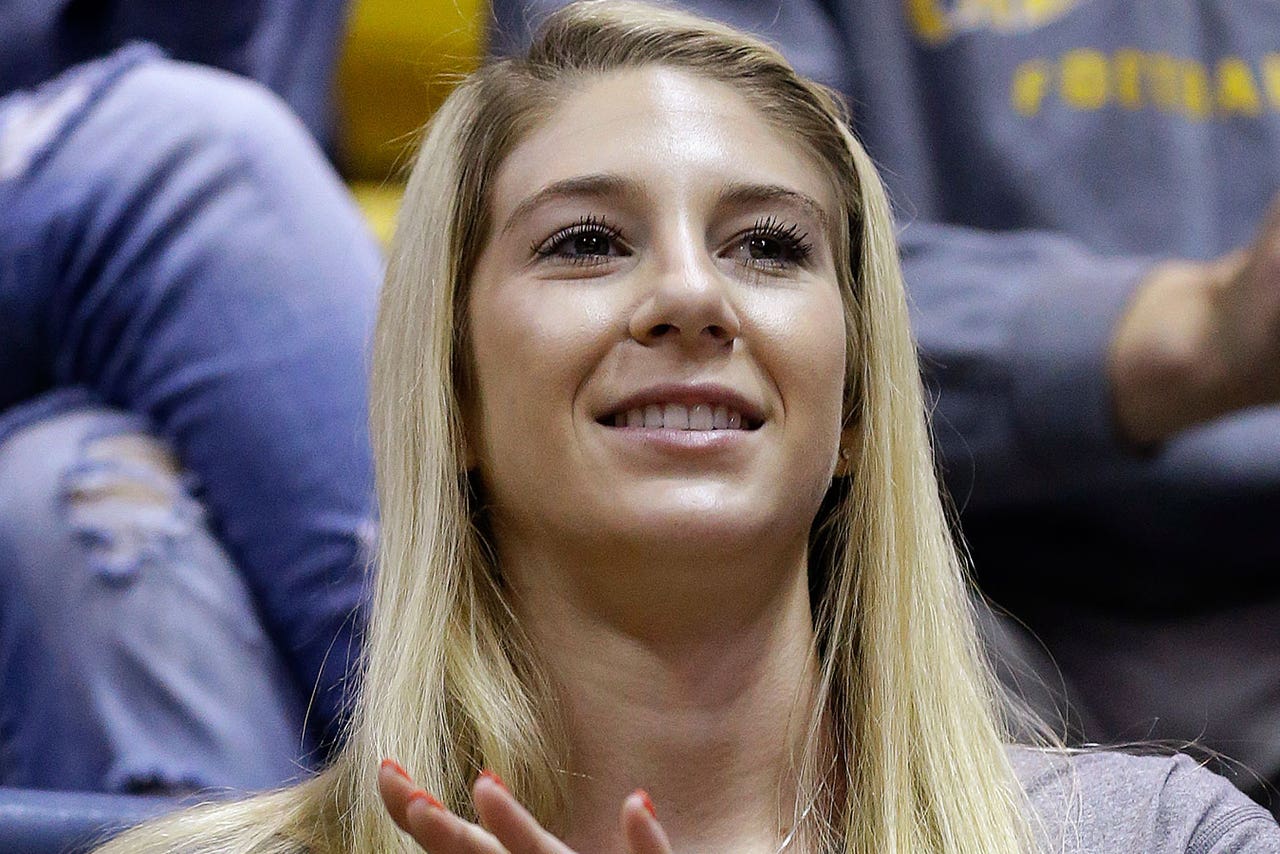 BERKELEY, Calif. — California volleyball player Savannah Rennie received a liver transplant that she hopes will have her back on the court next season.
After a nearly 2 -month wait in Indiana, Rennie posted Wednesday on Twitter that her surgery Tuesday at Indiana University was a success. She wrote: "HELLO! I am doing well! Docs said everything went really well & that my liver was huge. I am so thankful for all your support, love you all."
The 19-year-old Rennie was scheduled to undergo a second procedure Thursday, Cal said.
"Just stood up & took a few steps & now sitting in a chair but sitting up and walking felt great!! It's the little gains that count am I right," she wrote.
Rennie received a congratulatory shoutout from USA Volleyball and others who have been following her battle with a rare liver disease that typically affects newborns or seniors and not someone her age.
"love from your (at)usavolleyball family!" Lori Okimura, USA Volleyball chair, posted on her Twitter page. "(at)SRennie1310 has a new liver. Best volleyball news today!"
Last summer, before her freshman year in Berkeley, Rennie experienced unbearable headaches and high fevers, nausea and a loss of appetite, soreness and then pain in her abdomen. She had body aches and lost weight.
Rennie was diagnosed in September with congenital hepatic fibrosis with portal hypertension. She is expected to remain in the hospital for seven to 10 days.
"She has been doing her breathing exercises like a champ to prevent pneumonia," her mother, Renee Giroux-Rennie, posted in a series of updates on a GoFundMe page she started. "Thank you from the bottoms of our hearts for all the well wishes and prayers. Please keep them coming."
The GoFundMe to help cover the enormous medical expenses for Rennie had raised $103,944 as of Wednesday. Golden State Warriors coach Steve Kerr and his wife, Margot, donated $1,500.
Kerr's daughter, Maddy, is on the Golden Bears volleyball team and grew up and played with Rennie in San Diego. Rennie wasn't able to play her freshman season for Cal last fall.
"I'm so happy, so happy," Kerr said before his Warriors hosted Oklahoma City in Game 2 of the Western Conference finals at Oracle Arena. "We're so thrilled. We've been following the news on Twitter through her mom. Just praying for her."
Rennie left the Bay Area in early March for Indiana to wait for her new liver. She went to Indiana University to be treated by a renowned liver transplant doctor — and was told her process would likely take less than a few months, a timeline that turned out to be spot on. In the Bay Area, by comparison, it could have taken several years to receive a new liver, she said she was told.
Teammate and close friend Maddie Haynes surprised Rennie in Indiana and also provided real-time Twitter updates.
"THE NEW LIVER IS IN!!!" Haynes wrote, then said Wednesday her friend was talking and "holding conversations."
Rennie can't wait to recover and start playing her sport again, though all along she has been prepared to be patient as her body heals.
"Volleyball's my rock. I will be back," Rennie previously told her doctors, who assured her that her chances of playing again are strong.
"I just have to keep reminding myself this is for more than just myself. It's for my family, my friends, my sisters on the volleyball court, my coaches, my community, my college, for anybody who has a transplant or needs one," she said during a March interview with The Associated Press. "To represent a liver disease that's very rare. I want to make it a point that anything's possible. You can come back from anything if you really want to, and not to give up."
---