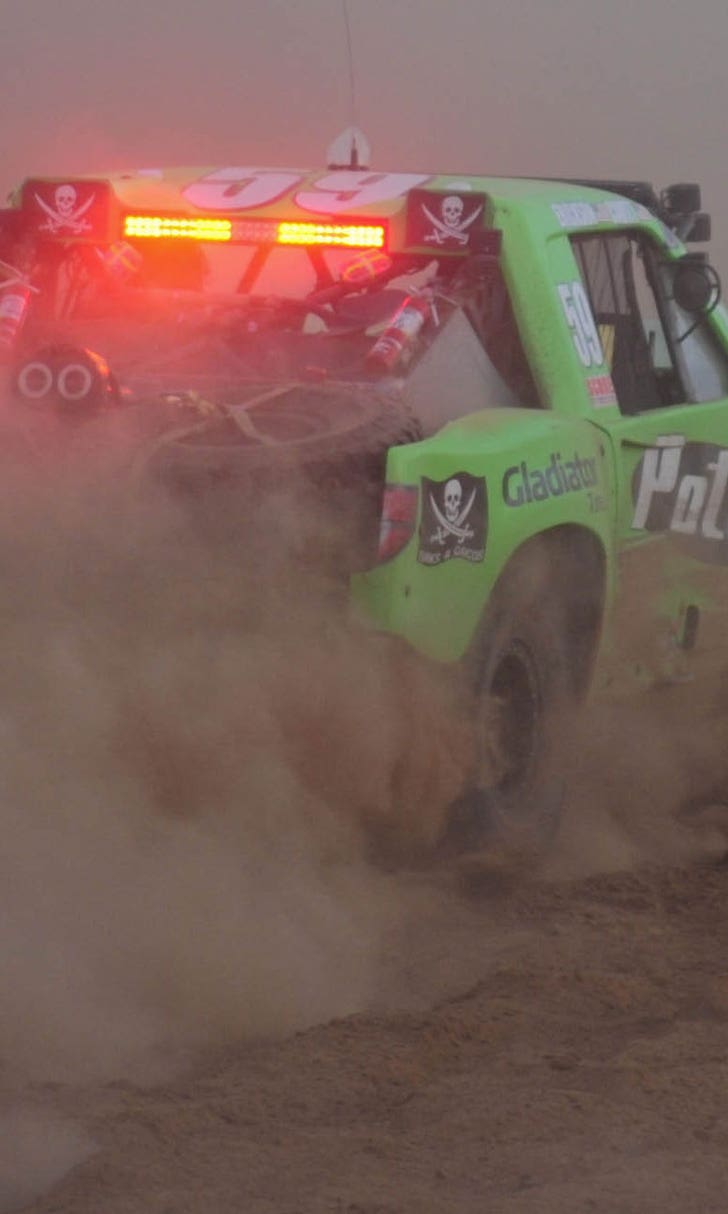 Caitlyn Jenner's son Burt makes name for himself in truck racing
BY foxsports • May 31, 2015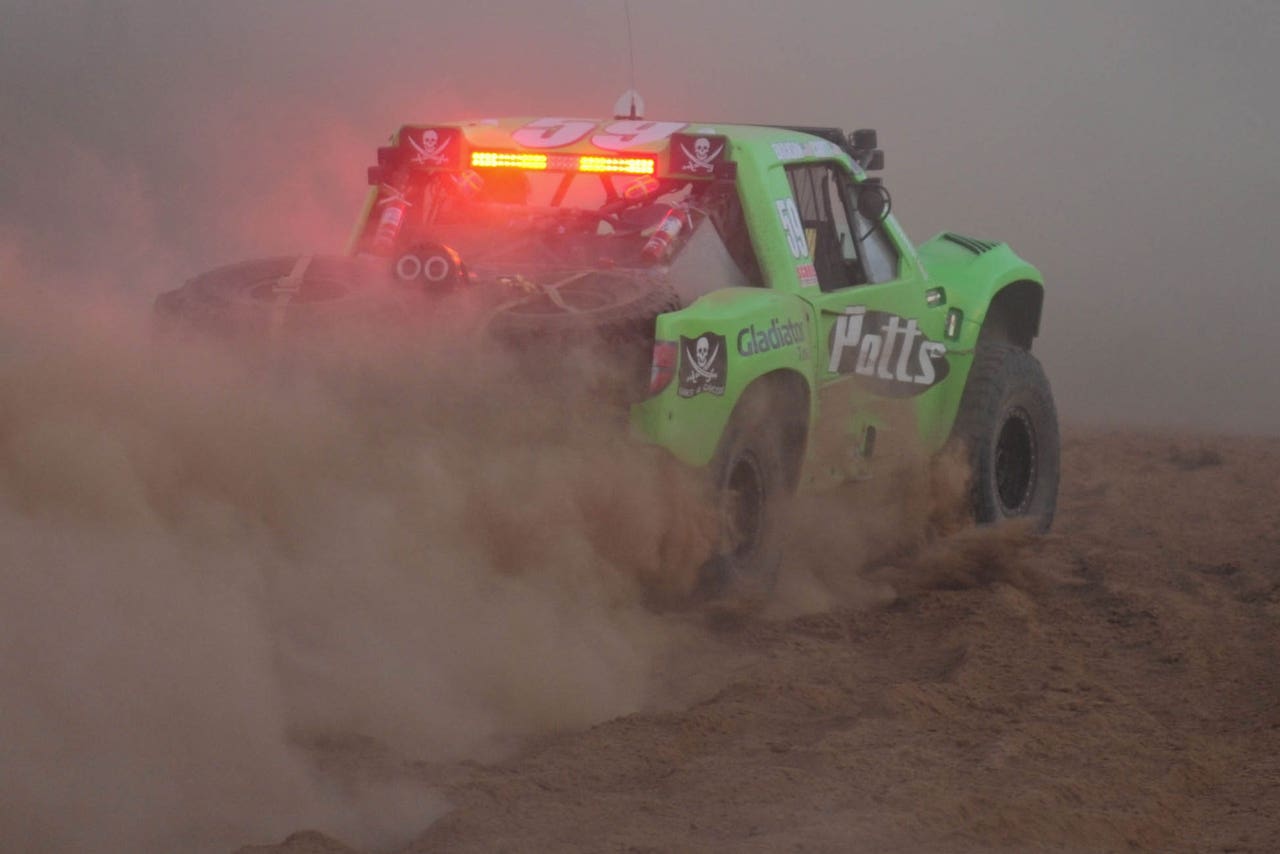 DETROIT -- Burt Jenner has spent a lot of time lately with cameras and microphones in his face.
Sunday, though, people were actually asking about him.
Usually best known as CaitlynJenner's son, he won Sunday's Speed Energy Off-Road Series truck race on Belle Isle, and also took the trophy for the overall winner for the three-race weekend.
"I'm not really used to being at the top of the box, so this is kind of surreal," he said.
Surreal is not a stranger to Jenner, not only because of his father, but also his high-profile step-sisters: Kim, Khloe and Kourtney Kardashian.
Jenner has spent a great deal of time defending his father's decisions lately -- mostly her choice to come out as a transgender woman -- but Sunday he talked only about his dad's impact on his racing career.
After her track career, Caitlyn Jenner, then known as Bruce, became a sports-car driver in the International Motor Sports Association (IMSA) in the 1980s. Her biggest win was the 1986 12 Hours of Sebring alongside teammate Scott Pruitt, and he finished second to Pruitt in the season standings.
"I grew up watching Dad drive, and people don't realize how good he was," Burt said after his win. "Of course, it helps having Scott Pruitt teaching you. I'd love to have Scott here to give me advice when I'm getting ready to drive."
The younger Jenner wanted to follow his dad into an athletic career, but his plan had been downhill skiing until his dad took him karting.
"He took me once and I was hooked," he said. "That's what I wanted to do."
It didn't happen quickly. His dad remarried, moving out of his everyday life, and Burt Jenner's attempts to starting a career via racing schools didn't work.
So he got a job and turned his attention to high-tech simulator rating. That changed when NBC started a reality show called "Octane Academy," where rally drivers Tanner Foust and Ken Block would try to turn talented amateurs into professionals.
"I spent nine hours standing in line, and I knew I only had one chance; I was 34 and the age limit was 35," Burt Jenner said. "They started you out on a course of cones, and if you passed that, you had a chance to drive some laps in a Mustang. If you did well there, they told you they might call.
"So I tried to forget about it, but I was thrilled when I got that call."
Jenner ended up winning the reality show in 2013, including a $100,000 prize, and caught the attention of Robby Gordon, the driver behind the stadium-truck series.
He made his debut in May 2014 and picked up his first victory earlier this year in St. Petersburg.
"It's great to be taking home two trophies and the big check," he said. "I've spent a big part of my life dreaming about moments like this."
(This story was edited on June 1 to reflect Caitlyn Jenner's announcement of her new name and preferred pronouns. Burt Jenner's quotes were made before that announcement, so still refer to his father as "he".)
---