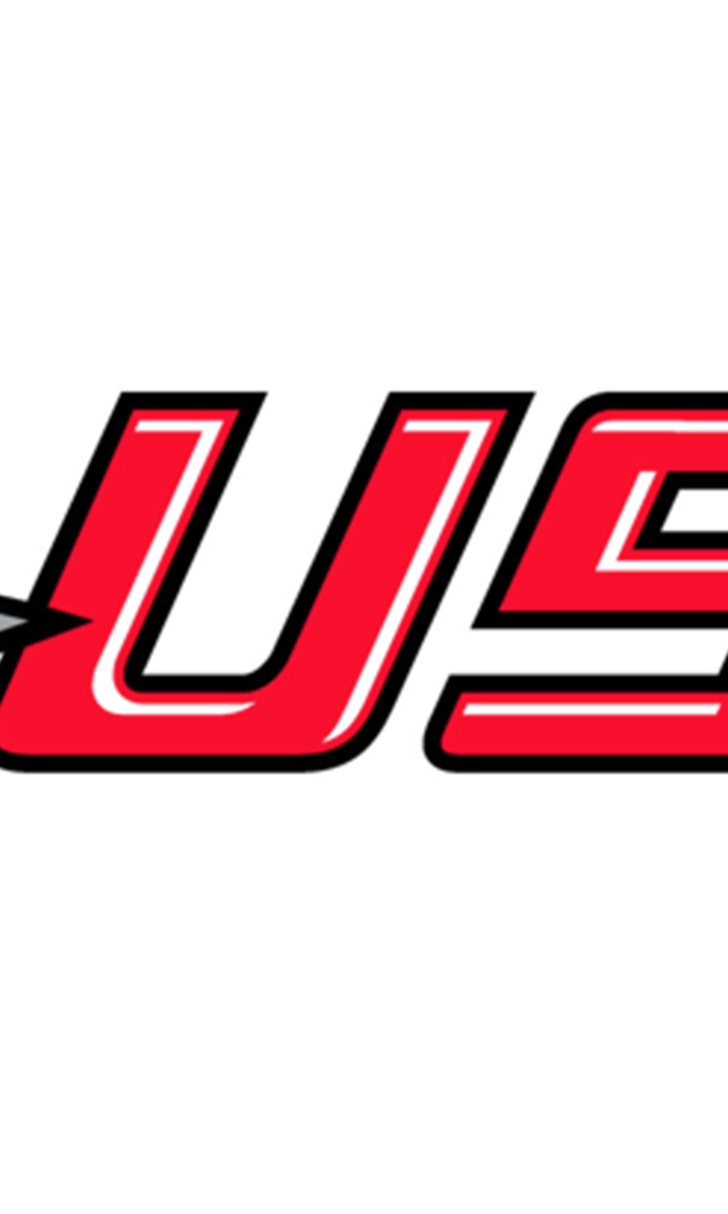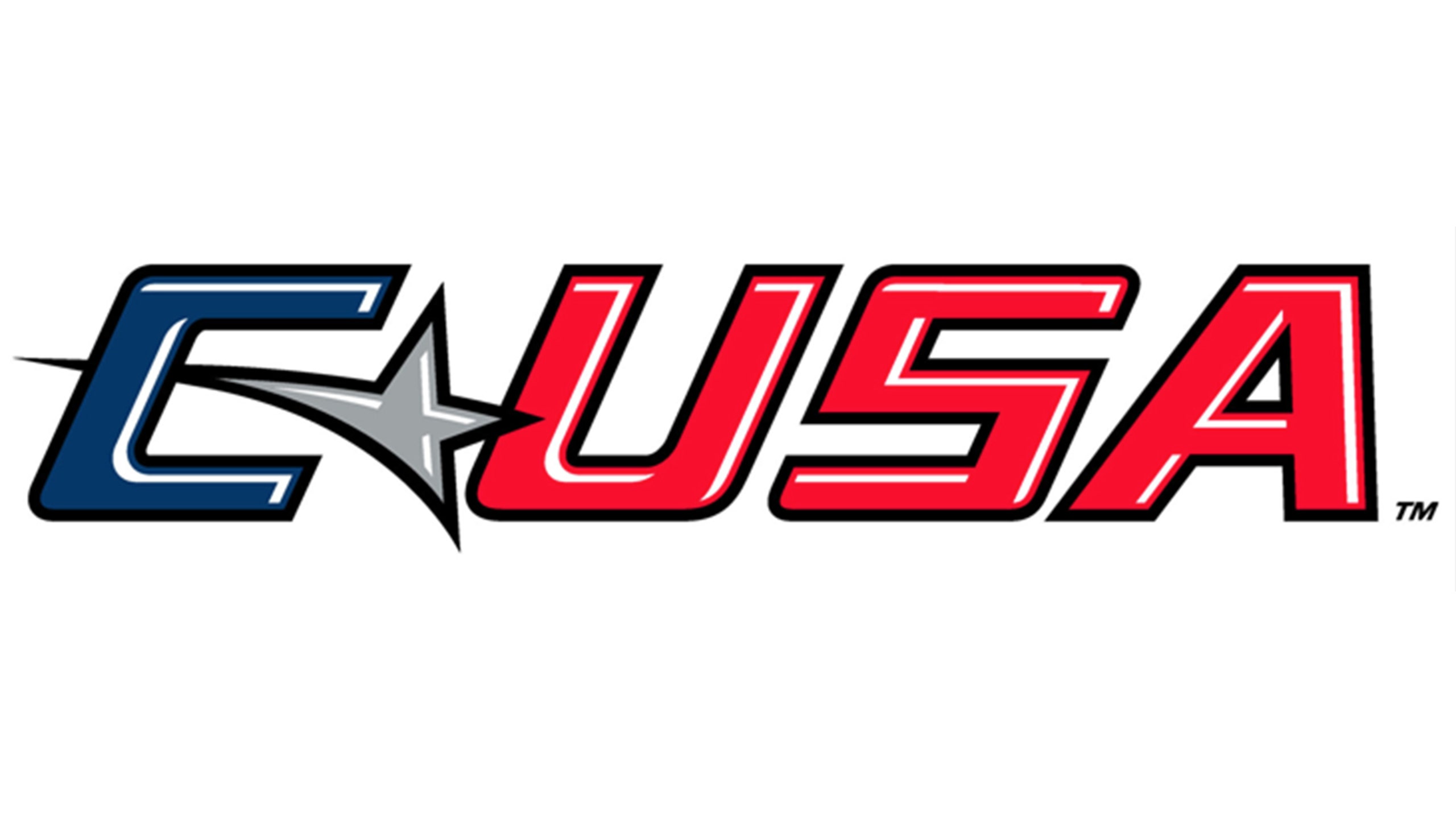 C-USA Basketball: 2/7/15
BY foxsports • February 7, 2015
Brown's late free throws lift UAB over Southern Miss 78-68
BIRMINGHAM, Ala. (AP) -- Robert Brown finished with 16 points and was among five UAB players to reach double-digit scoring to lead the Blazers to a 78-68 win over Southern Mississippi on Saturday.
Tyler Madison had 14 points and seven rebounds, Hakeem Baxter and Tosin Mehinti added 11 apiece and C.J. Washington pitched in 10 points and eight rebounds for the Blazers (13-11, 9-2 Conference USA). UAB converted 35 of its 42 free throw attempts (83.3 percent).
Chip Armelin had 26 points and Matt Bingaya added 22 points for Southern Miss (6-16, 1-10).
The Blazers kicked off the second half with an 8-2 run. UAB held the lead above 10 as late as the 2:14 mark, but the Golden Eagles then scored seven-straight. Brown put the game out of reach with five free throws in the final minute of play.
---
UTEP escapes with 67-64 win at Florida International
MIAMI (AP) -- Vince Hunter had 18 points and four blocks on Saturday and Omega Harris scored the go-ahead basket with 43.3 seconds left, helping UTEP beat Florida International 67-64.
Harris scored on a putback to give UTEP (16-7, 8-3 Conference USA) a 64-63 lead. C.J. Cooper extended it to three on two free throws with 18.8 seconds left.
Dennis Mavin made 1 of 2 free throws for FIU (11-12, 4-6) with 8.1 seconds remaining before Cedrick Lang did the same a second later to push the Miners lead back to three.
FIU called timeout with 2.4 seconds left and Mavin missed an off-balance 3-point attempt from the top of the key as time expired.
UTEP led 57-47 with 8:10 left, but the Golden Panthers rallied to take their first lead at 63-62 on Mavin's driving basket with 1:23 left.
Mavin had 23 points and Daviyon Draper added 21 to lead FIU.
---
Old Dominion beats Charlotte 61-57
NORFOLK, Va. (AP) -- Aaron Bacote had 14 points on Saturday night and Old Dominion won its 17th straight home game, beating Charlotte 61-57.
Old Dominion (18-4, 7-3 Conference USA) took the lead for good with an 8-0 run capped at 52-44 on Jonathan Arledge's dunk with 4:37 left.
Charlotte (10-13, 3-7) closed within 53-49 at 3:20, but the Monarchs answered with four straight points and made four free throws in the final 22 seconds.
ODU closed the first half with 12 straight points to go into the break tied 30-all and never trailed in the second half though the 49ers tied it at 32, 38 and 44.
Trey Freeman added 12 points, and Arledge and Richard Ross scored 10 apiece.
Torin Dorn and Pierria Henry had 10 points each for Charlotte, which outrebounded Old Dominion 40-28 but had 18 turnovers compared to just six for the Monarchs.
---
UTSA pulls away from Florida Atlantic 74-59
BOCA RATON, Fla. (AP) -- Kaj-Bjorn Sherman scored a career-high 28 points and grabbed 15 boards as UTSA took advantage of a Florida Atlantic scoring drought in the second half, beating the Owls 74-59 on Saturday night.
Sherman got 12 of his points at the free-throw line, and accounted for half of UTSA'S 30 points before the break. Jeromie Hill scored 19 points and grabbed 13 rebounds for his fourth straight double-double.
FAU (8-13, 1-9 Conference USA) went ahead 44-43 on Justin Massey's three-point play with 13:20 remaining, but a scoring drought over a 7:03 span allowed UTSA to take an 11-point lead. The Owls were unable to recover, and the Roadrunners (12-10, 6-5) shot a perfect 5-for-5 at the line to end it.
Marquan Botley scored 19 points to lead FAU, and Jackson Trapp added 13, all in the first half. The Owls now have lost their last five games.
---
Marshall's balanced scoring tops North Texas 80-73
HUNTINGTON, W.Va. (AP) -- Aleksa Nikolic lead six players into double-figure scoring as Marshall roared back from a halftime deficit to beat North Texas, 80-73 on Saturday night.
T.J. Taylor's 3-pointer with 6:28 left gave North Texas a brief, 64-63 lead, but the Thundering Herd reeled off a 10-2 run, including back-to-back 3-pointers by JP Kambola and Nikolic, to take a 73-66 advantage and closed the game out from the free-throw line.
Kambola, who grabbed 12 rebounds, and Jay Johnson each scored 14 points for Marshall (8-16, 4-7 Conference USA). Justin Edmonds added 13 points and Ryan Taylor scored 12 points and grabbed 10 rebounds.
Marshall, which trailed 38-35 at the half, shot 47.5 percent from the field (29 of 61) and was 9 of 25 from distance and 13 of 26 from the line.
Jordan Williams scored 23 points to lead North Texas (9-13, 3-7). Colin Voss contributed 17 and DeAndre Harris added 11.
---
Louisiana Tech defeats Middle Tennessee 73-62
MURFREESBORO, Tenn. (AP) -- Xavian Stapleton scored 18 points off the bench, leading three others into double-figure scoring as Louisiana Tech beat Middle Tennessee 73-62 on Saturday night.
The freshman Stapleton matched his career high and went 5 of 8 from the field and 6 of 7 from the foul line. Louisiana Tech (18-6, 9-2 Conference USA), the two-time defending champs, rebounded from a loss to Alabama-Birmingham on Thursday. The Bulldogs are in a three-way tie with UAB and Western Kentucky atop the conference.
Alex Hamilton scored 16 for the Bulldogs, Raheem Appleby added 15 and Michale Kyser 12 with 11 rebounds. Stapleton added four steals and Kenneth Smith dished seven assists.
Reggie Upshaw Jr. led Middle Tennessee (13-11, 6-5) with a career-high 21 points and Marcus Tarrance added 14. The Blue Raiders shot just 40 percent (23 of 57), with 15 turnovers and 20 fouls. Louisiana Tech scored 17 points at the line.
---
Gearhart's 31 leads Rice upset of W. Kentucky, 72-68
BOWLING GREEN, Ky. (AP) -- Seth Gearhart scored a career-high 31 points as Rice upset Western Kentucky, 72-68, knocking the Hilltoppers out of sole possession of first place in Conference-USA Saturday night.
Gearhart's layup with 2:01 left to play gave the Owls (7-15, 4-6 C-USA) the lead, 66-65, and he pushed it to a three-point lead with a layup off a feed by Marcus Jackson with 1:22 remaining. Gearhart's two free throws with :22 left made it a five-point game and, following Trency Jackson's 3-pointer with :05 to play, Gearhart added two more free throws for the final margin.
The Owls shot 59.5 percent from the field, knocking down 25 of 42 shots, including 7 of 17 from distance.
The loss was just the third at home for Western Kentucky (16-7, 9-2), which is now tied with Louisiana Tech and Alabama-Birmingham atop the conference standings.
Jackson finished with 23 points to lead the Hilltoppers.
---