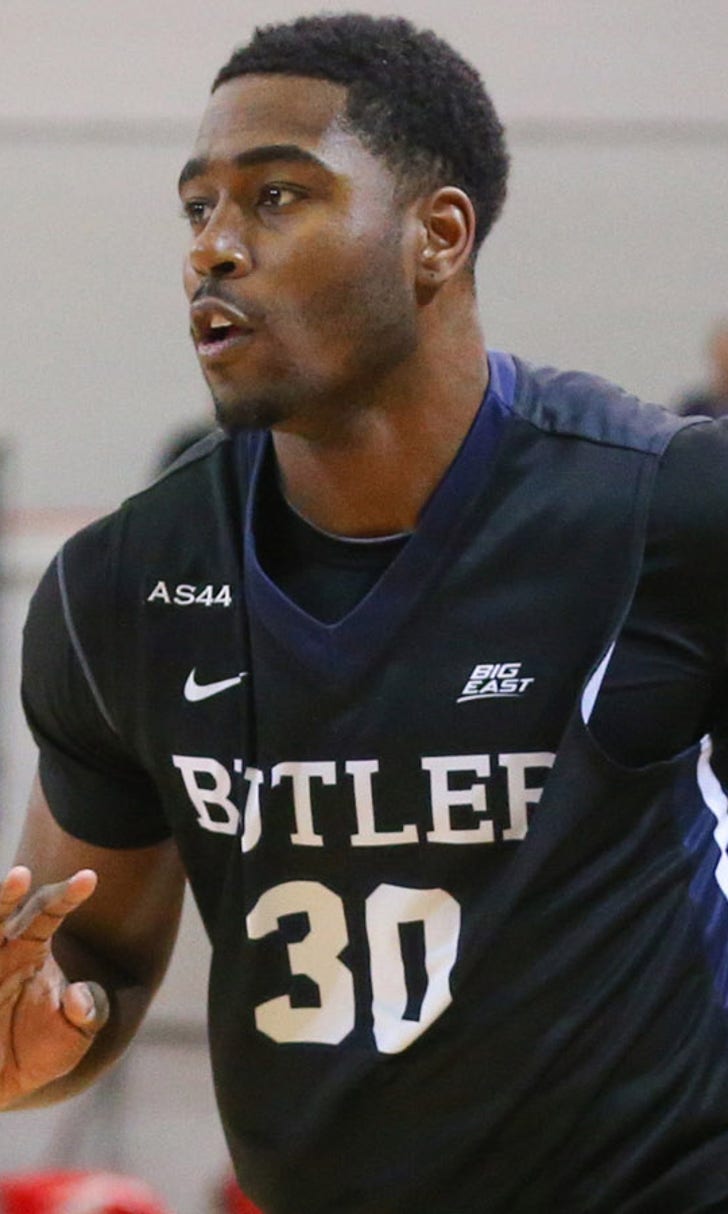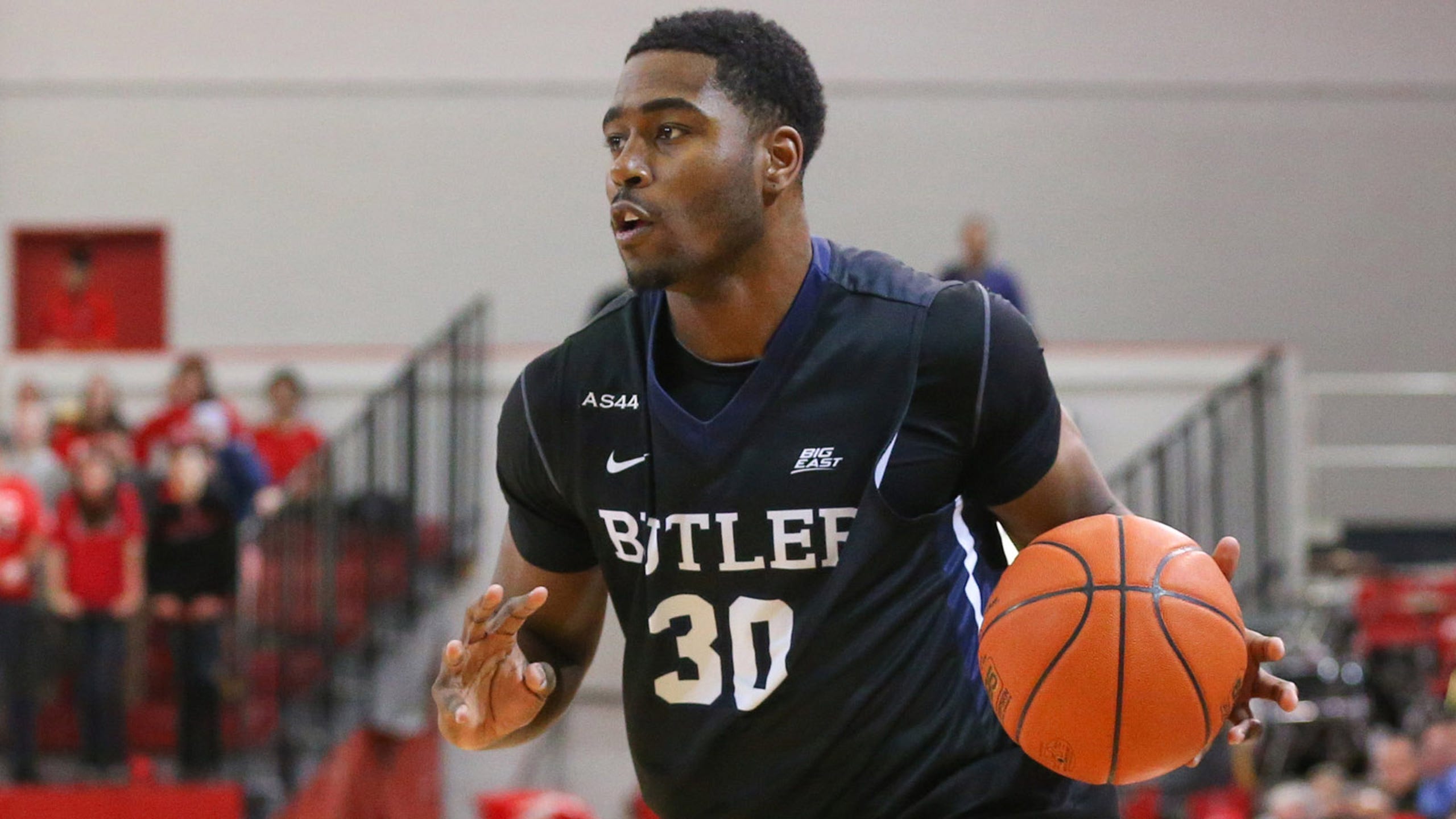 Butler looks to extend win streak against DePaul to six straight
January 20, 2017
Butler might be tempted to take a breather after a bruising schedule to start the new year.

But coach Chris Holtmann knows better than to look overlook host DePaul -- or anyone else for that matter -- as the Bulldogs play the first of three games against teams in the lower reaches of the Big East.

The No. 13 Bulldogs (16-3, 5-2) visit Allstate Arena in suburban Chicago on Saturday to face the Blue Demons (8-11, 1-5) in the 13th meeting between the teams.

The series is tied 6-6, but Butler has won five straight.

"Every road game is a challenge in league play," Holtmann said during a recent conference call. "Bottom line is that everybody's typically a lot better at home."

Butler should know. It is 11-0 at home in Hinkle Fieldhouse but just 5-3 away.

The Bulldogs are among four conference teams in this week's Top 25. They recently completed a 2-1 stretch against their ranked conference mates this month, beating No. 1 Villanova and No. 22 Xavier while falling to No. 7 Creighton.

All four teams have been fixtures in or near the Top 25 all season.

Holtmann said it's important to concentrate on the task at hand.



"(But) it's hard to do because losses certainly can stay with you longer than the wins can," he said recently. "But the reality is you're trying to keep a long-term approach as much as possible. And if you've been part of a good league or a power league, in most cases every team is going to get beat up a number of times. The question is how we'll respond."

Butler responded just fine after a 75-64 loss at Creighton on Jan. 11.

The Bulldogs have won two straight, including an 88-80 come-from-behind victory over Marquette on Monday at Hinkle Fieldhouse that included a 63-point second half, four points off the Big East record.

Freshman guard Kamar Baldwin landed on this week's Big East Honor Roll after averaging 15.0 points and 6.5 rebounds in two games. He scored 21 points -- all in the second half -- in an 83-78 victory over Xavier.

Junior Kelan Martin (16.9 points) ranks seventh in Big East scoring and junior Tyler Wideman was second in field goal percentage (61 of 92, .663) entering Saturday.

DePaul has lost seven of its last eight, including Monday's 78-68 decision at St. John's. The Blue Demons field a young group but also possess a savvy veteran in senior Billy Garrett Jr.

"We're new, we're young and we're building and we're growing," Blue Demons coach Dave Leitao said. "(Garrett) is a guy that doesn't ever gets too high or doesn't ever get too low. And you like that from a team standpoint."

Garrett is averaging 14.9 points and sophomore Eli Cain tops the team with a 16.3-point average.

Butler resumes Big East play on Wednesday at Seton Hall. DePaul is idle until next Sunday when it travels to Creighton.
---
---