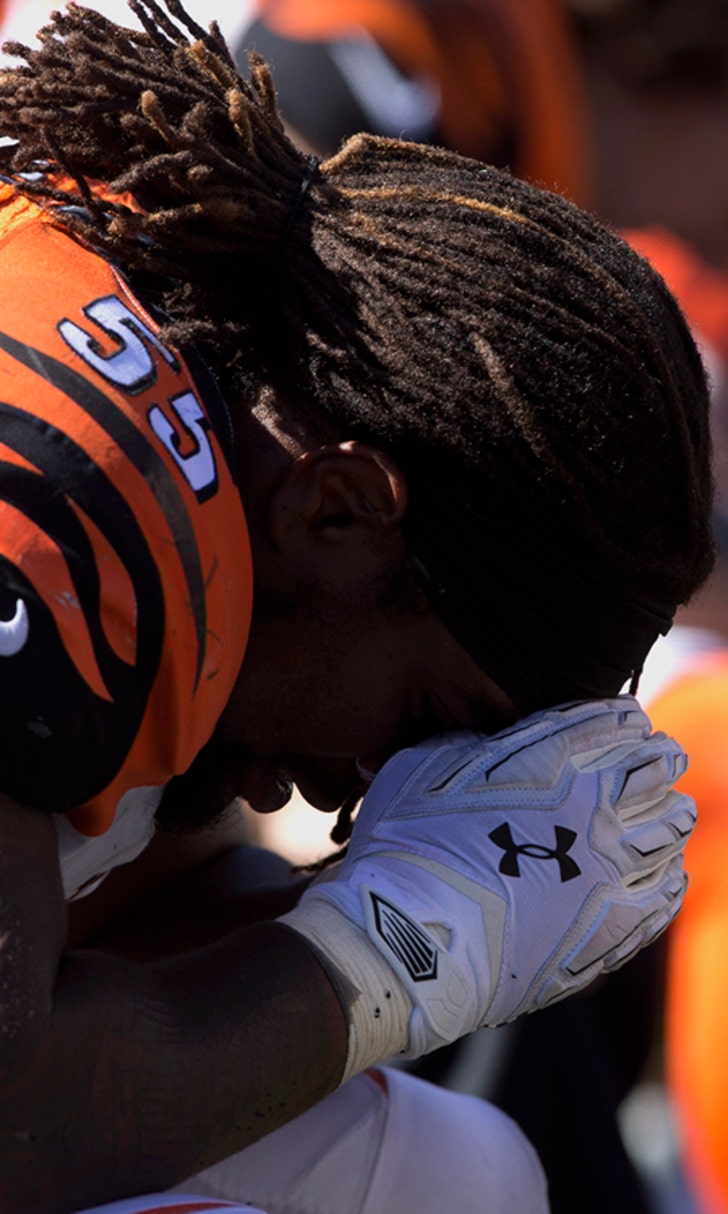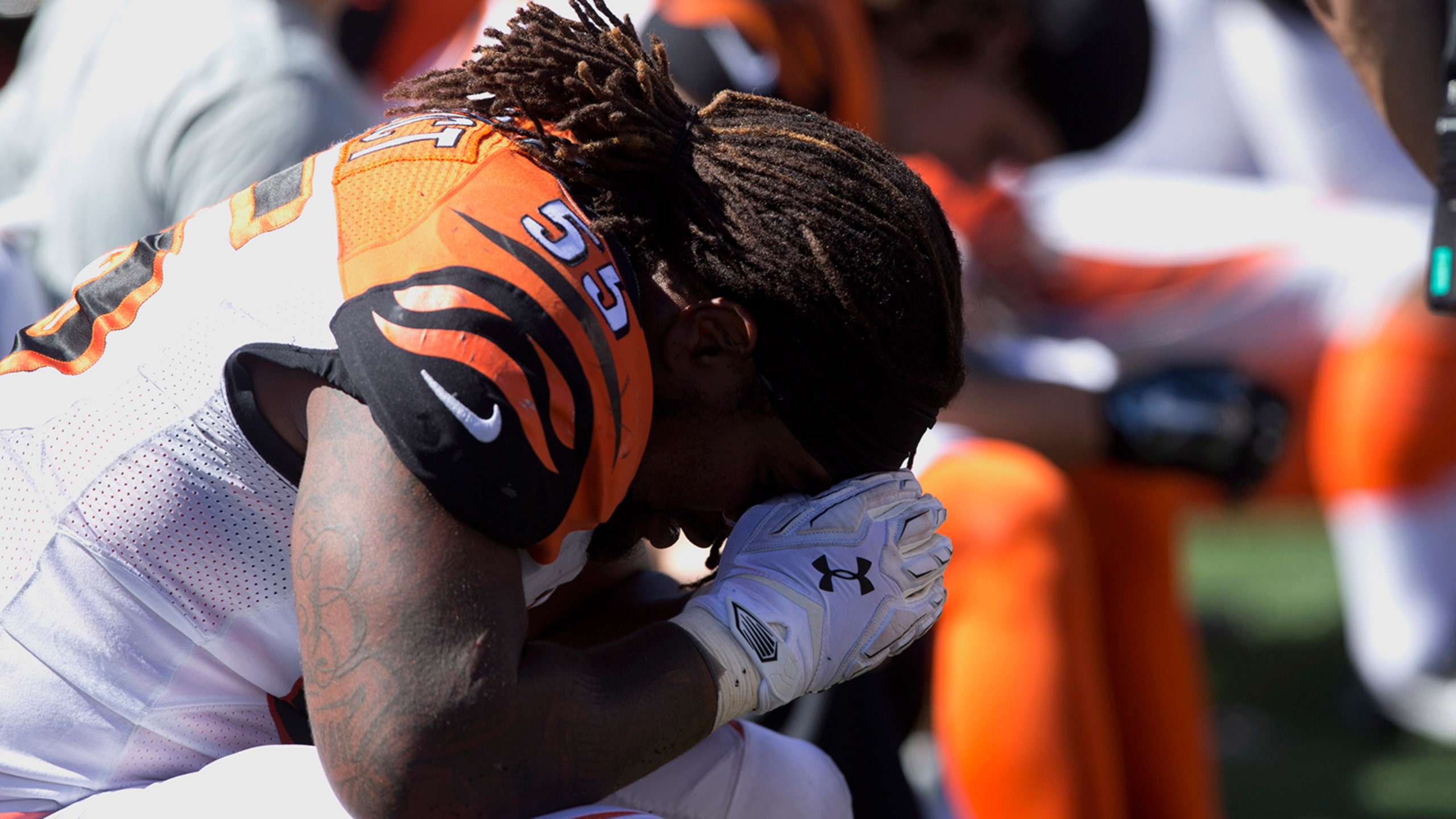 Burfict to miss next couple of games after knee surgery
BY foxsports • October 29, 2014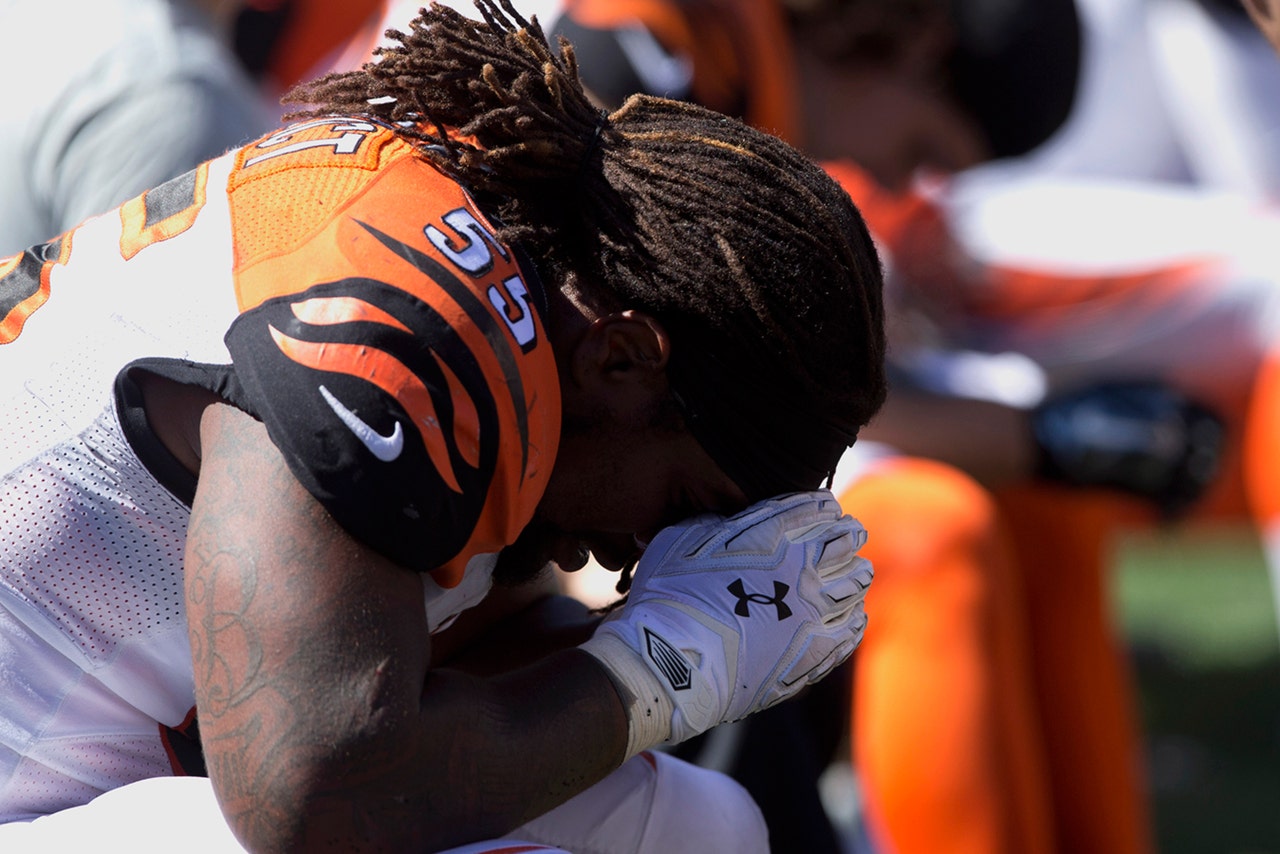 CINCINNATI -- Bengals linebacker Vontaze Burfict underwent arthroscopic knee surgery Wednesday morning. Head coach Marvin Lewis made the announcement at his weekly press conference as the Bengals (4-2-1) prepare to host Jacksonville (1-7) this Sunday at Paul Brown Stadium.
Lewis said Burfict will definitely not play against the Jaguars and is likely to miss the Thursday night game against Cleveland on Nov. 6. Burfict was injured in the first quarter of Sunday's 27-24 win against Baltimore but returned on the Ravens' second series and finished the game.
"He had a little rock in there that we had to get cleaned out from the play the other day," said Lewis. "What we thought initially was just a bruise to the knee, when they did further studies Monday morning they found out and so he had that removed this morning."
Burfict and cornerback Leon Hall each had a team-high seven tackles against the Ravens. It was just the second time this season Burfict, last season's leading tackler in the NFL, has finished a game. He suffered concussions in each of the first two games of the season, the second of which forced him to miss games against Tennessee and New England. He played the whole game against Carolina on Oct. 12 but left the game at Indianapolis on Oct. 19 with a neck strain.
The Bengals are already playing without middle linebacker Rey Maualuga, who has a hamstring injury. Vinny Rey is starting in place of Maualuga. Second-year linebacker Jayson DiManche and rookie Marquis Flowers will see expanded playing time with Burfict out of the lineup. Nico Johnson was signed to the 53-man roster off of Kansas City's practice squad on Oct. 15 to provide depth and special teams play.
Lewis said Burfict could have a shot at returning to play on Nov. 16 when the Bengals travel to New Orleans to play the Saints. That is the start of a three straight games on the road for the Bengals. They also will play at Houston and at Tampa Bay before hosting Pittsburgh on Dec. 7. The Bengals, who lead the tight AFC North race, didn't want this to be a lingering issue for Burfict as they enter the second half of the season.
"What you're talking about is something that can float in (the knee) but the problem is if it locks in the joint then your leg locks," said Lewis. "If you leave it in there and continue to try to play, which is what his initial thought was, you can do some further damage. You don't want to do that to the player.
"The best thing to do is to bite the bullet right now and have it removed and get him back, rehab him, get him healthy for the rest of the way."
---