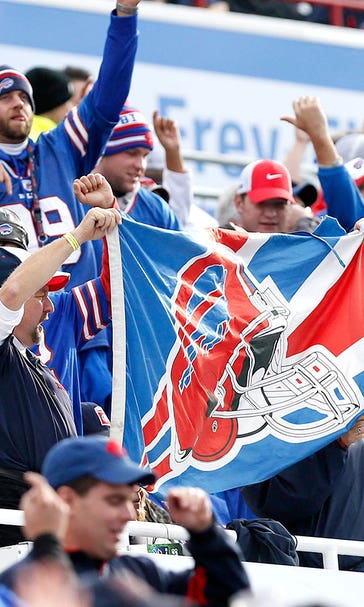 Buffalo Bills 2014 Preview: Will this team finally make a leap?
BY foxsports • July 3, 2014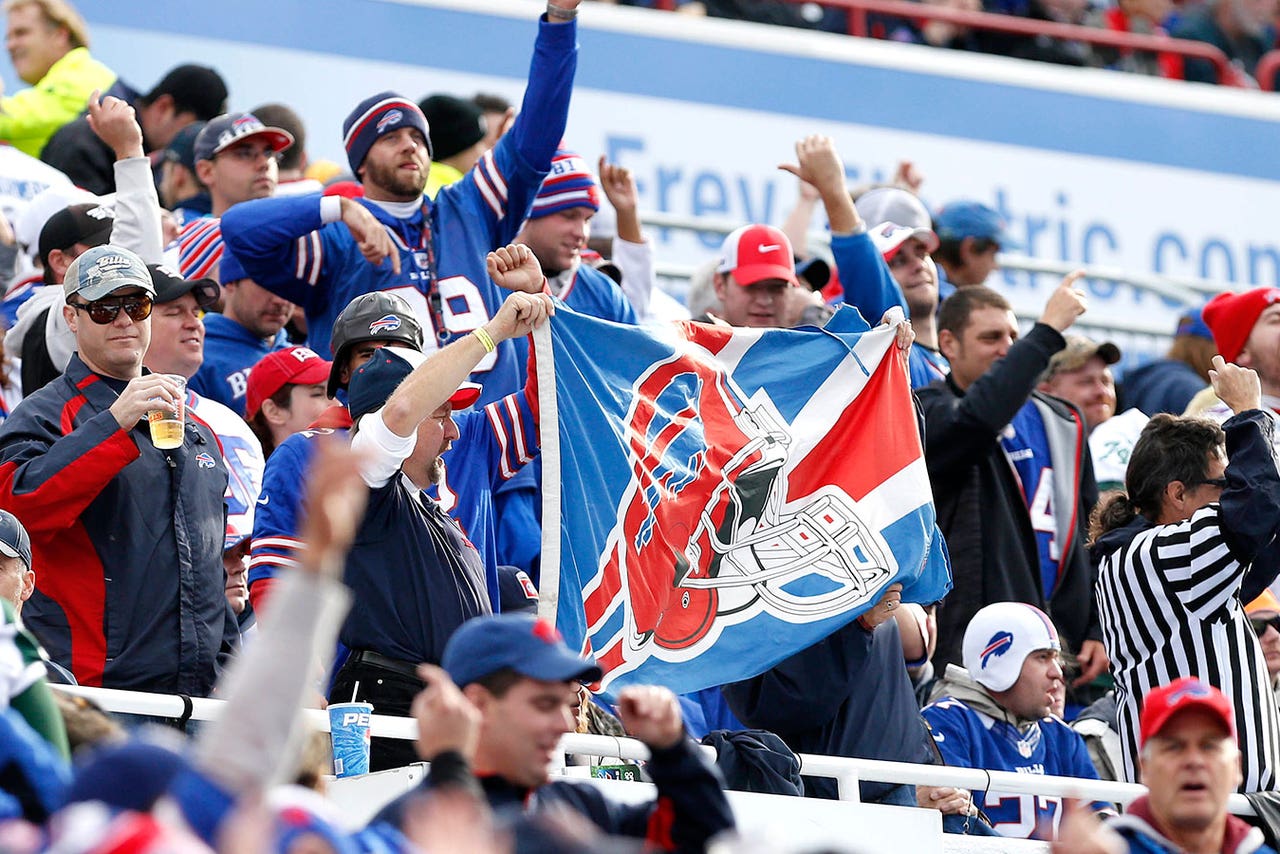 With football season around the corner, FOXSports.com is providing a thorough analysis of all 32 teams heading into training camp. The offseason may have lacked some hard-hitting action, but franchise-altering moves have been made. Parity is excessive as ever. Every team looks great on paper in July. But it's the development and seasoning of a team that will matter in January and, yes ... even February. Goodbye, offseason!
The series continues with the Buffalo Bills.
2013: 6-10, fourth place in the AFC East.
Head coach: Doug Marrone, second year.
Key departures: Safety Jairus Byrd, a Pro Bowler, signed a big-money free-agent deal with the New Orleans Saints after the Bills declined to franchise him a second time. The Bills also lost defensive coordinator Mike Pettine, who became the head coach of the Cleveland Browns, and will likely play the season without 2013 leading tackler Kiko Alonso after Alonso suffered a summer knee injury.
Key arrivals: The Bills see Sammy Watkins, a first-round pick who also cost the Bills their 2015 first-rounder as a franchise-changing wide receiver. They paid accordingly to get him and will need to see immediate dividends. The loss of Alonso ups the importance of the additions of veteran linebackers Brandon Spikes and Keith Rivers. Veteran Corey Graham provides depth at cornerback, and draft picks Cyrus Kouandjio and Cyril Richardson will push for playing time on an offensive line that needs to be better.
THREE QUESTIONS
1. If the mandate is to win now, is this team ready to do it?
The death of Hall of Fame owner Ralph Wilson has the team officially on the market, and both Marrone and general manager Doug Whaley know that change at the top can mean sweeping change, especially if the wins aren't there to show for their work.
Whaley's draft-night trade that netted Watkins but sent Buffalo's 2015 first-round pick to Cleveland smells of a move either desperate or ready-to-win-now teams make. It's impossible to grade that move or last year's selection of quarterback E.J. Manuel right now, but if the Bills can't climb out of the AFC East basement -- and maybe much further -- history says there might not be another chance for these decision makers to get it right.
The hope has to be that Marrone and Manuel will use last year as a launching pad, and a defense that seems headed in the right direction can make another step without Alonso, who has very much looked like a star in the making. There's still plenty of talent on the defensive side even with the losses and there are signs that players on both sides of the ball are ready to make a leap, but how much of one?
2. Is E.J. Manuel the man for the job?
There were positive signs last year in his rookie season, but injuries limited Manuel to 10 games and probably limited his opportunities for further growth as every snap of every day counts for a rookie trying to find a place in the NFL. A mobile, strong-armed and sharp young passer, Manuel is being asked to perform a difficult job and to perform it now.
Manuel's 59 percent completion rate and positive (11-9) touchdown-to-interception ratio last season bode well for future successes, but more important is his grasp of the offense, trust in the playmakers around him and the coaching staff's trust in giving him a full playbook and ability to execute an offense that wants to go fast and spread the wealth. It's all a lot for a young quarterback, but the Bills feel that Manuel has a better offensive line and better receivers -- remember the name Robert Woods, not just Watkins -- than he did a year ago and should reward the faith they showed in making him the only quarterback selected in the first round of the 2013 draft.
The Bills need to run the ball better and block better both for their quarterback and their running backs, but in a quarterback-driven league, all eyes will be on No. 3. If Manuel isn't the franchise guy, the guys currently running the franchise could be in trouble.
3. The defense has some proven names, but can it change games?
The defensive numbers were good last season as the Bills recorded 57 sacks and 23 interceptions, second-most in the league in both categories. But opponents still averaged more than 24 points per game, ranking near the bottom third in the league, and let opponents record 20 or more first downs in eight games.
With Pettine gone, new coordinator Jim Schwartz inherits a talented group that's down a couple leaders and looking to both learn a new scheme and see new playmakers emerge. The defense is full of talented players in the prime of their careers -- Kyle Williams, Mario Williams and Stephon Gilmore come to mind -- who are eager to win but really haven't yet.
What would really help is some consistency from the offense and especially success from a running game that could be pretty good with C.J. Spiller, who should be ready to shoulder the load with the ever-steady Fred Jackson now 33 years old. The defense's shutout of Miami last December was impressive, but this Bills defense will really get a chance to make a name for itself in two games against the Patriots and in early-season tests against the Bears, Chargers and Lions.
BREAKOUT PLAYER
Wide receiver Robert Woods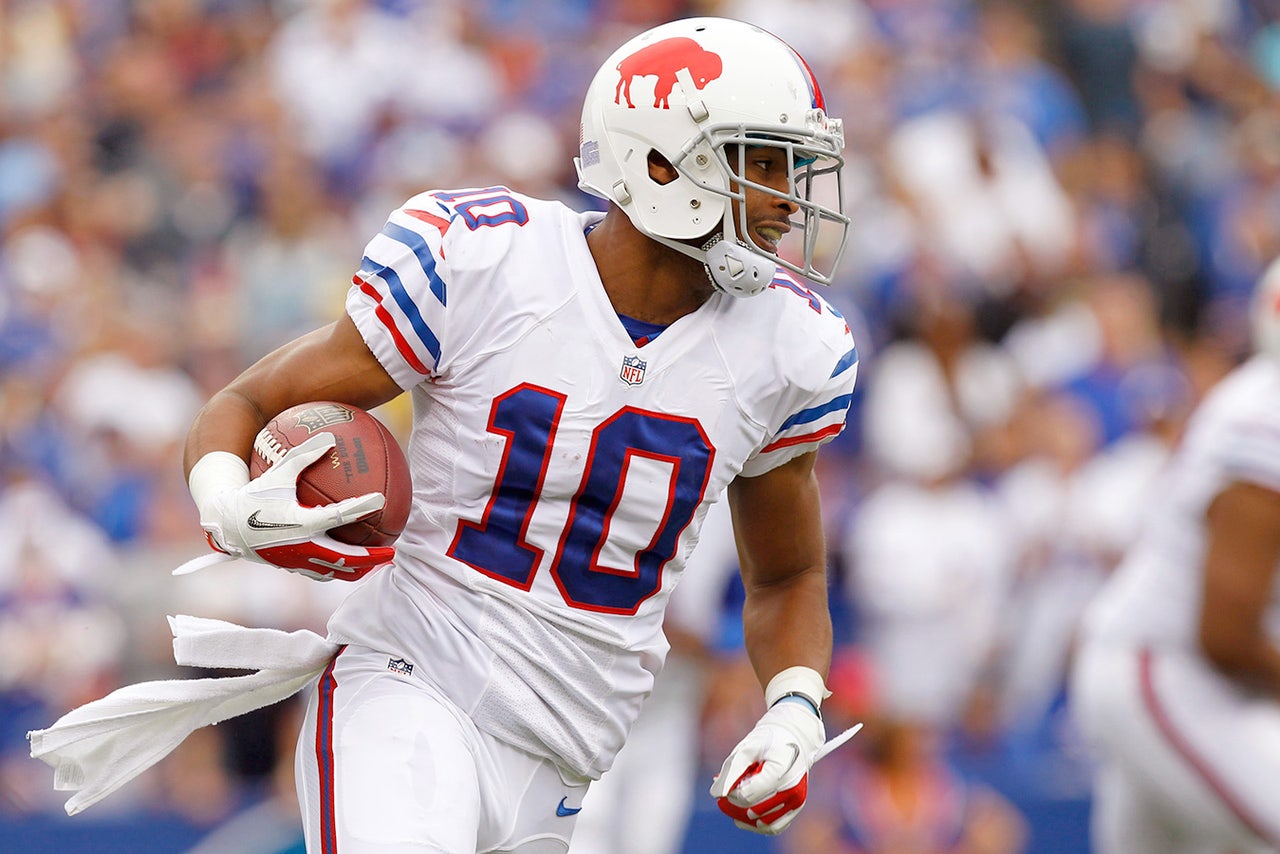 Robert Woods caught 40 passes and scored three touchdowns a year ago, and though those numbers are far from phenomenal, they certainly aren't bad for a 21-year-old rookie who came to a losing team as a second-round pick. Woods isn't Watkins from a big-play standpoint, but if he can be a healthy and productive complement to Watkins, Manuel and the Bills as a whole could take a leap.
The new passing attack should include Watkins, tight ends Scott Chandler and Tony Moeaki, and possibly Mike Williams and speedster Marquise Goodwin, but there's definitely a role for a good route runner like Woods, who should benefit from a year in the system and a year in the NFL in general. He could be really good if he continues to develop chemistry with Manuel and if Watkins is good enough right away to draw extra defensive attention.
The Bills entered the offseason knowing they needed to add pieces but also confident that Woods can be a producer for an offense that, if things break right, could take a leap.
REASON FOR OPTIMISM
For a team that had a first-time NFL coach and played three different quarterbacks, none with any significant prior NFL experience, 6-10 last season wasn't horrible -- especially considering recent standards. The defense was almost always in attack mode under Pettine and sent four players to the Pro Bowl.
Even with Byrd gone, Kyle Williams, Mario Williams and Marcell Dareus anchor a front that's mostly homegrown and still young. If Schwartz can get the players to both learn and buy into his new system, the Bills can make up for the loss of Alonso and look to force opposing quarterbacks into must-pass situations -- and having cornerbacks like Gilmore and Leodis McKelvin on the perimeter helps any pass rush and any defense overall.
Manuel should be better with a year's experience, and maybe much better if he can stay healthy and if Watkins can be the playmaker Whaley thinks he can be. The Bills have better pieces than they've had in many years in the recent past, and if they can combine a little injury luck with an offense explosive enough to allow the defense to play with the lead, maybe good things will happen.
Two of the first three games are at home, the bye week comes at the exact midpoint of the season and playing in Buffalo provides the chance for a true-home field advantage, especially if the wins come. This fanbase has endured the longest current playoff drought in the NFL at 14 years and is very anxious to have a team playing for something.
REASON FOR PANIC  
The losses of Alonso and Byrd mean two of the defense's top playmakers -- and maybe the top two -- are gone. Dareus could be looking at an NFL suspension after his involvement in an offseason traffic accident, and the Bills don't want to play too long without him.
Spiller was probably as good last year as he's been at any time in his pro career, but he still only scored two rushing touchdowns and his career high is six. The best thing for a young quarterback like Manuel might be a running game and a defense that sets the offense up in winning situations, but the Bills have to prove they have the pieces to make that formula work.
Those looking for further reason for panic can look to the impending sale of the team and the trade of next year's No. 1 pick, though neither should really affect what happens on the field in 2014. It's just that until this team can prove it has a solid offensive line, improved talent across the board and the right chemistry, it's hard to see that long playoff drought ending.
Everybody in the AFC East is still chasing the Patriots, and the Bills still very much look like a chaser than anything else.
ALEX MARVEZ'S 2014 PREDICTION
The Bills have many of the pieces in place, especially on defense, to end an NFL-high drought of 14 seasons without a playoff appearance. But it's hard to get too bullish on Buffalo's postseason chances as quarterback E.J. Manuel enters his second NFL season with only 10 career starts following an injury-plagued rookie year. Because the franchise is for sale, the future of head coach Doug Marrone and general manager Doug Whaley could be in jeopardy if Buffalo doesn't finish over .500 for the first time since 2004. Also, the Bills' defense suffered a huge loss when Kiko Alonso – who was projected as the unit's lynchpin after moving to weakside linebacker – suffered a season-ending knee injury this week during a personal workout. Prediction: 5-11
---