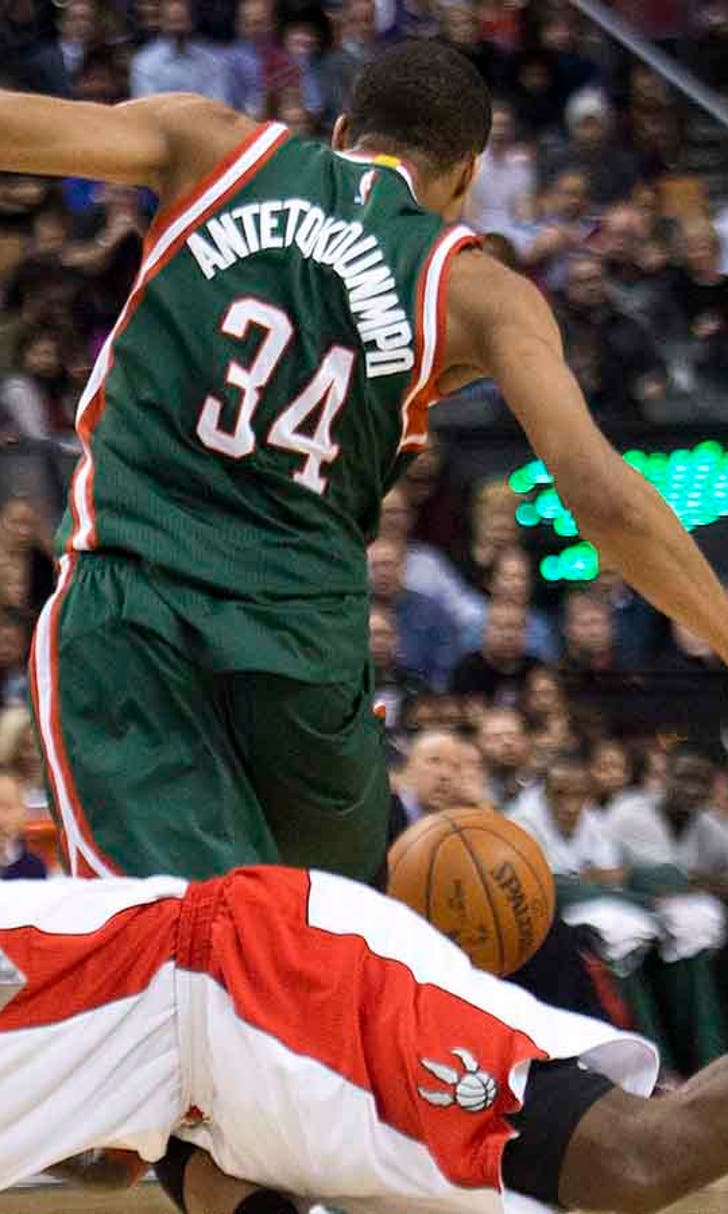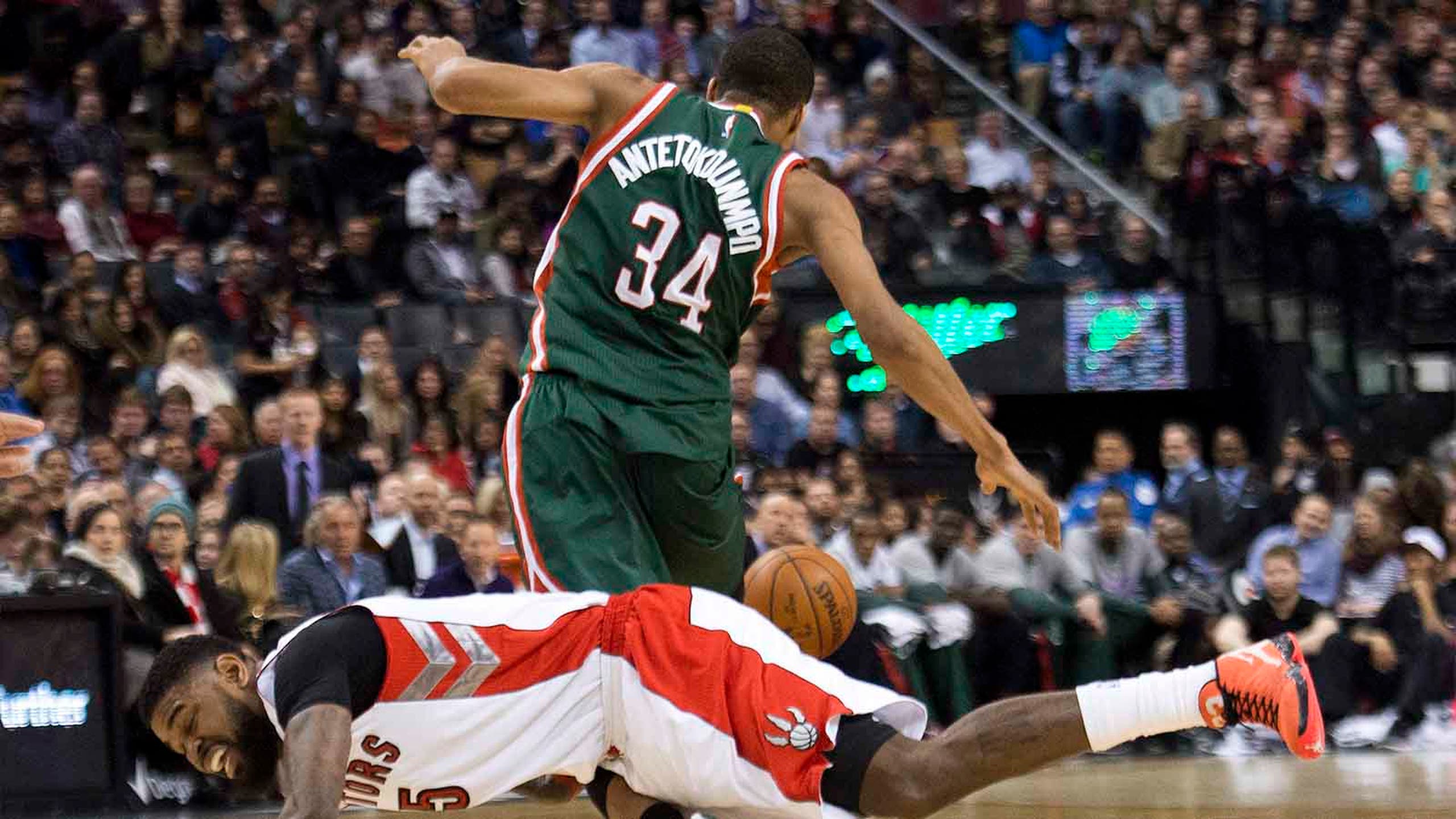 Bucks snap six-game losing streak in series with win in Toronto
BY foxsports • February 2, 2015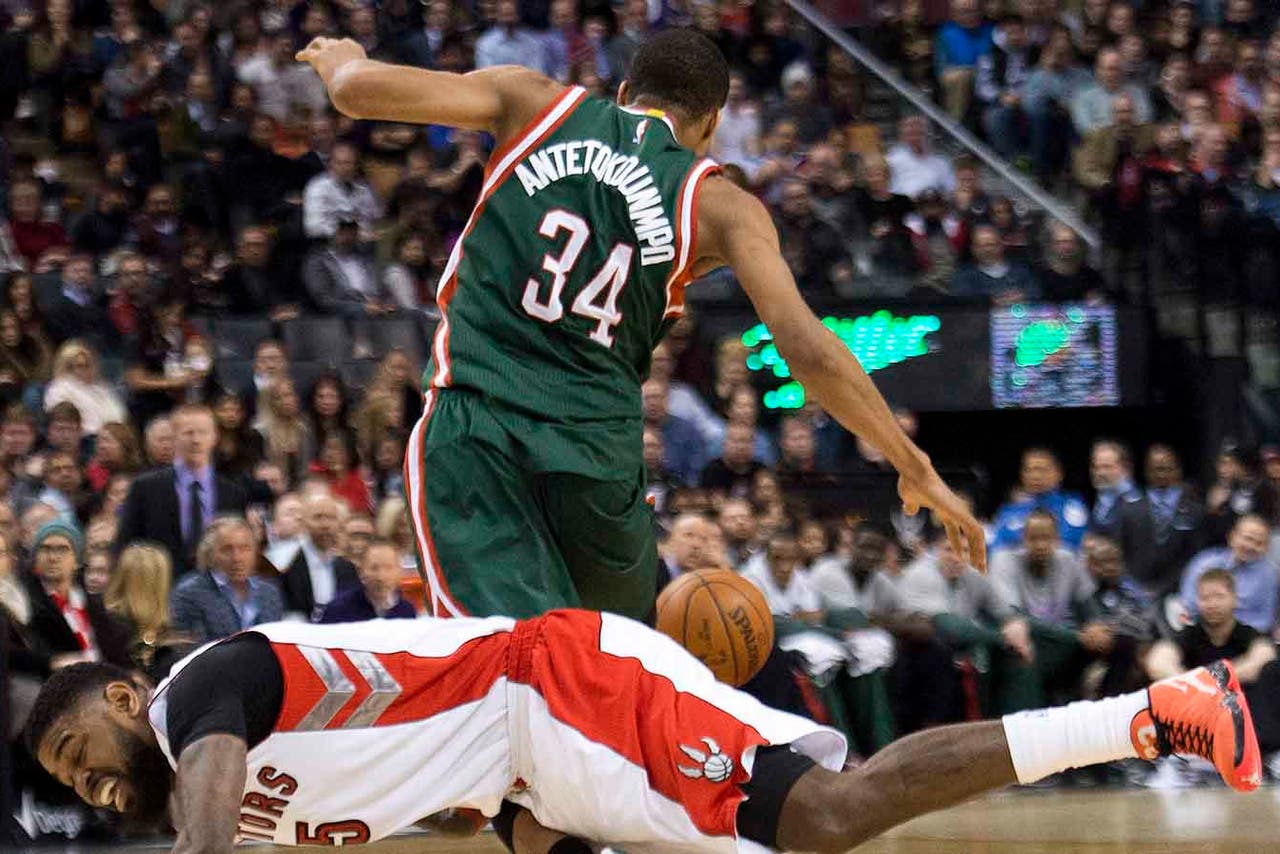 TORONTO (AP) -- Already short-handed when the game began, the Milwaukee Bucks lost another player before halftime. But they didn't lose their cool, and they didn't lose the game.
Khris Middleton scored 25 points, Giannis Antetokounmpo had 12 points and 12 rebounds, and the Bucks snapped a six-game losing streak against the Toronto Raptors with an 82-75 victory Monday night.
"It was a good win," center John Henson said. "We figured out a way to win with three or four guys down."
Jared Dudley scored 14 points and Henson had 12 for the Bucks, who never trailed despite playing the final 28 minutes with only eight players. They held on for their fourth consecutive win while scoring just nine points in the fourth quarter.
Reduced to nine players when guard Brandon Knight was ruled out before the game with a sore right quadriceps muscle, Milwaukee saw guard O.J. Mayo get ejected after picking up a double technical at 4:07 of the second.
"He felt bad because he let his teammates down, but the nice thing is his teammates picked him up and found a way to win on the road," coach Jason Kidd said.
Mayo endured some nervous moments as he watched Milwaukee's 15-point lead disappear in the fourth quarter, but the Bucks didn't break.
"I just prayed that we'd get the win," Mayo said. "Obviously you want to be out there helping the guys, but a poor decision by me."
Middleton didn't score in the fourth quarter but had 12 points in the third.
"Khris was great," Kidd said. "He's been great. He's been playing at a really high level offensively and defensively."
Jonas Valanciunas had 12 points and 13 rebounds, DeMar DeRozan scored 16 and Lou Williams 12 for the Raptors, who had won six straight overall. Toronto's 75 points were a season low.
"That was a stinker," coach Dwane Casey said. "We didn't have any energy for whatever reason."
Toronto, which won back-to-back overtime games at Brooklyn and Washington on Friday and Saturday, was playing for the fifth time in seven days.
Kenyon Martin scored 9 seconds into the fourth quarter to give the Bucks a 75-60 lead, but they didn't score again for more than eight minutes.
"No one panicked on our side, we just kept playing," Kidd said.
Back-to-back 3-pointers by Patrick Patterson and Greivis Vasquez brought Toronto to 75-68 at 8:24. Tyler Hansbrough tipped in a missed shot by Williams to tie it at 75 with 3:45 left before Antetokounmpo finally snapped Milwaukee's scoring drought by making one of two from the line at 3:26.
The Bucks missed 15 straight field goal attempts before Dudley's 3 at 2:08 gave them a 79-75 edge.
"Dudley hit a big, big 3," Henson said.
Antetokounmpo added another free throw and, after a turnover by Kyle Lowry, Jerryd Bayless sealed it with a jumper.
---