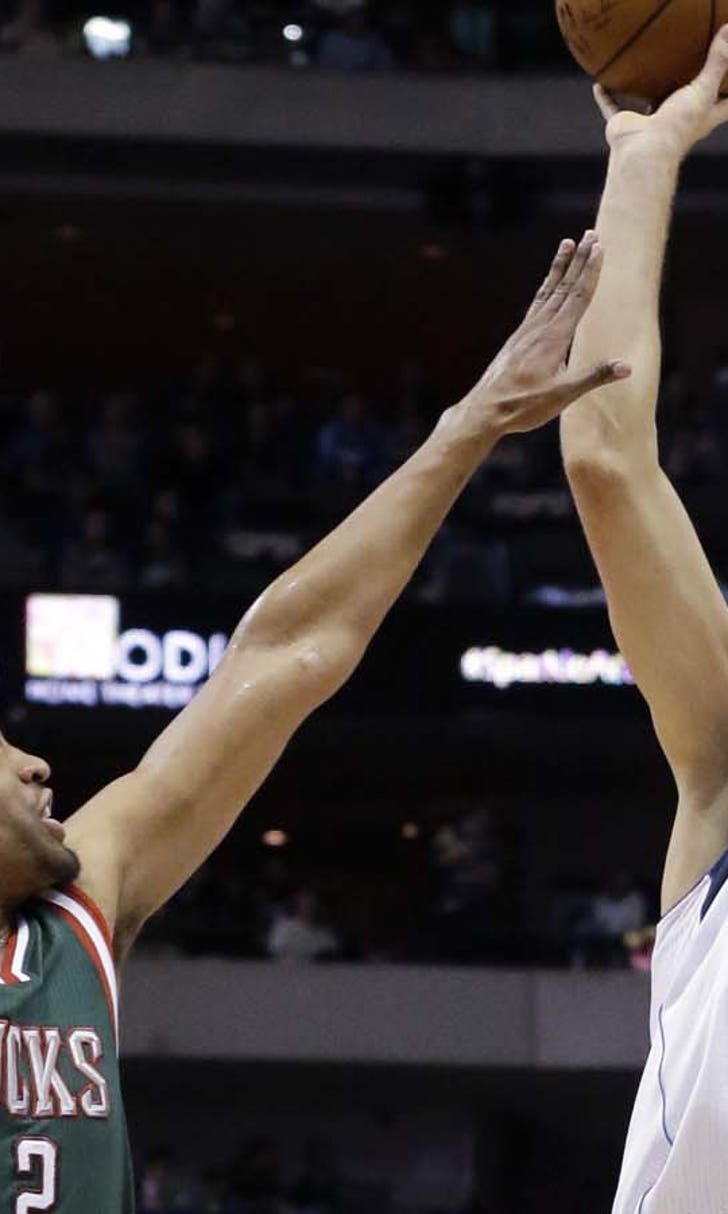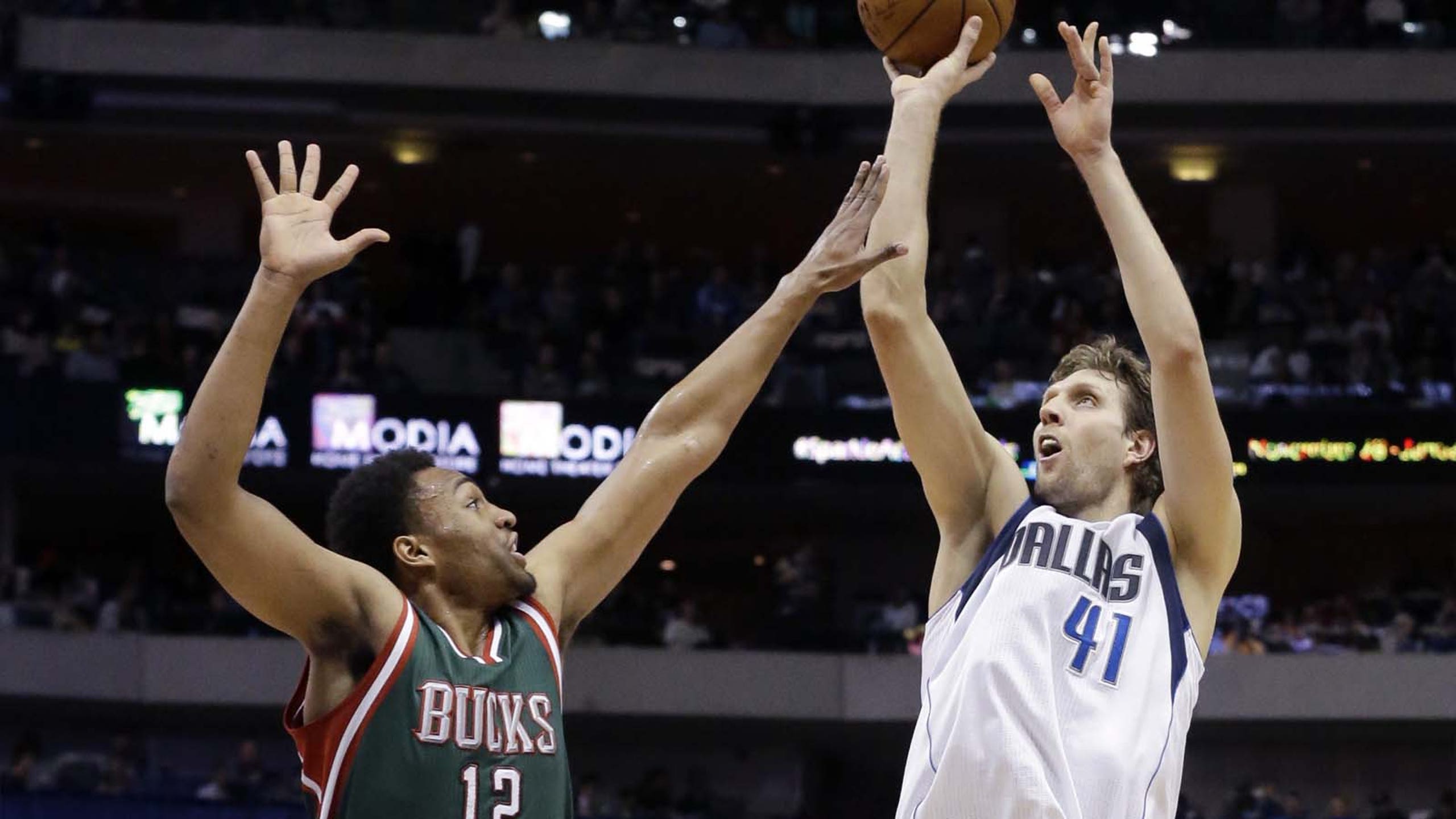 Bucks left scrambling behind Mavericks, Nowitzki
BY foxsports • December 7, 2014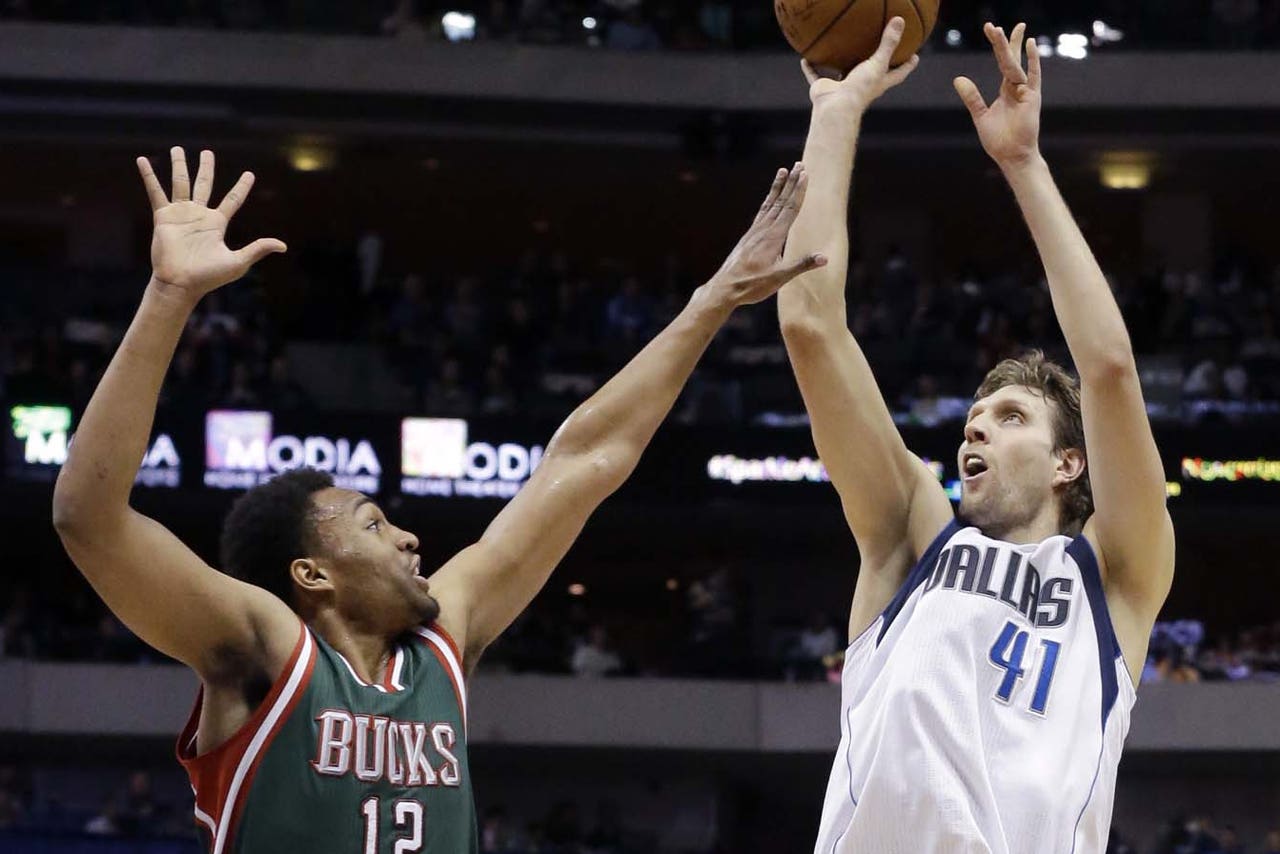 DALLAS (AP) -- Chandler Parsons scored 28 points and the Dallas Mavericks rolled to a 125-102 victory over the Milwaukee Bucks on Sunday night.
The Mavericks built a big lead with a 12-0 run in the first quarter and didn't trail again in their second victory in five days over the Bucks. Parsons had nine in the opening period.
Dirk Nowitzki, who was rested for the game at Milwaukee on Wednesday and scored a season-low 10 points Friday, bounced back with 21 and Monta Ellis added 19. Ellis has averaged 26.8 points in his last six, including three of 30-plus.
All five Bucks starters scored in double figures, led by Giannis Antetokounmpo's 18 points.
Milwaukee pulled within six four times in the second quarter, but Dallas scored the last four points of the first half to build a 59-46 lead.
Dallas scored 10 of the first 13 points in the third quarter for a 69-49 lead on Ellis' drive. The Bucks came back with a 16-2 run to move back within six points. O.J. Mayo scored eight points, including two 3-pointers.
The Mavericks pushed the advantage to 81-69 on 3-pointers by Parsons and Devin Harris. They outscored Milwaukee 17-4 over the last 5 minutes of the quarter to lead 90-71 after three.
Notes: Milwaukee had made 59 percent of its 3-point shots (16 for 27) in the last two games, including 7 for 11 (64 percent) at home Wednesday in a 107-105 loss to Dallas. Milwaukee was only 4 for 15 (27 percent) Sunday.  . . . C Larry Sanders returned to the starting lineup. He had played just 19 minutes off the bench in Friday's win at Miami because of an illness.  . . . C Tyson Chandler had seven rebounds, giving him 107 in his last seven games (15.3 average).  . . . Dallas didn't play as much zone defense as in Wednesday's game at Milwaukee. When asked the difference between the current Mavericks' and the 2010-11 NBA champions' zone, coach Rick Carlisle said, "(Current Bucks coach) Jason Kidd was on that team. He was a great zone player."  . . . Mavericks owner Mark Cuban said he hoped G Raymond Felton (sprained right ankle), who has missed all season, would be able to play before Christmas. Cuban also said he had made a proposal to the Big 12 a few years ago for an annual conference championship football game.
---