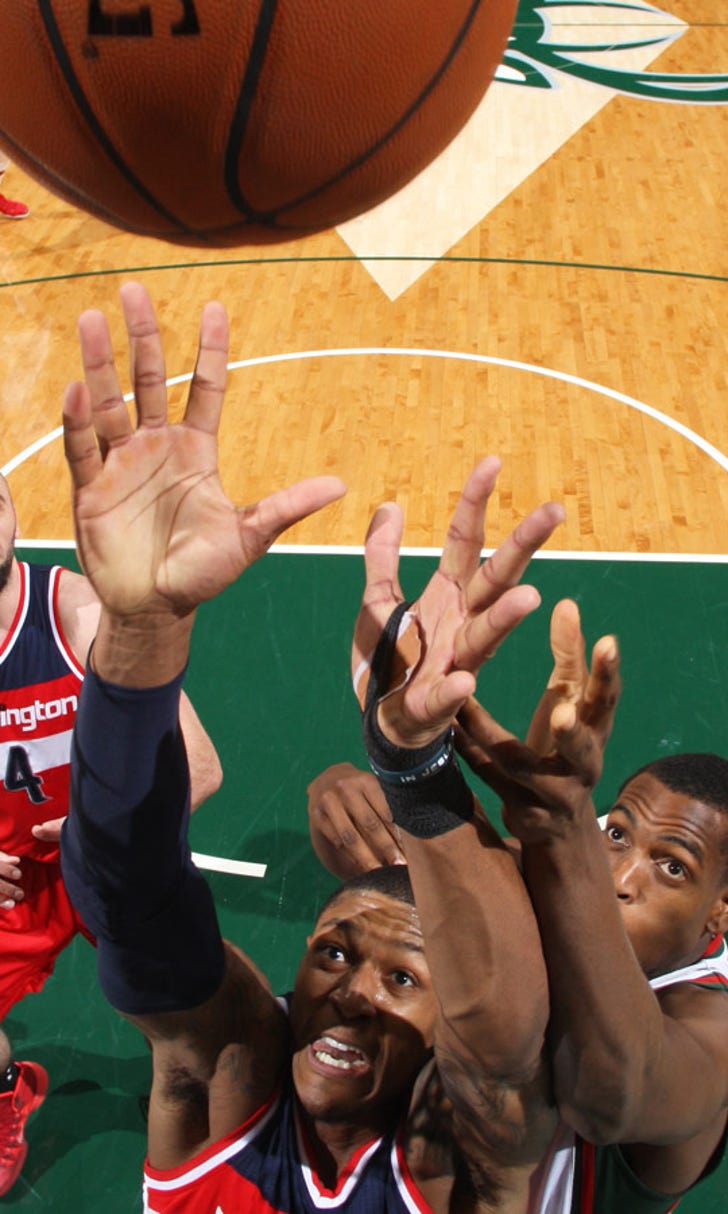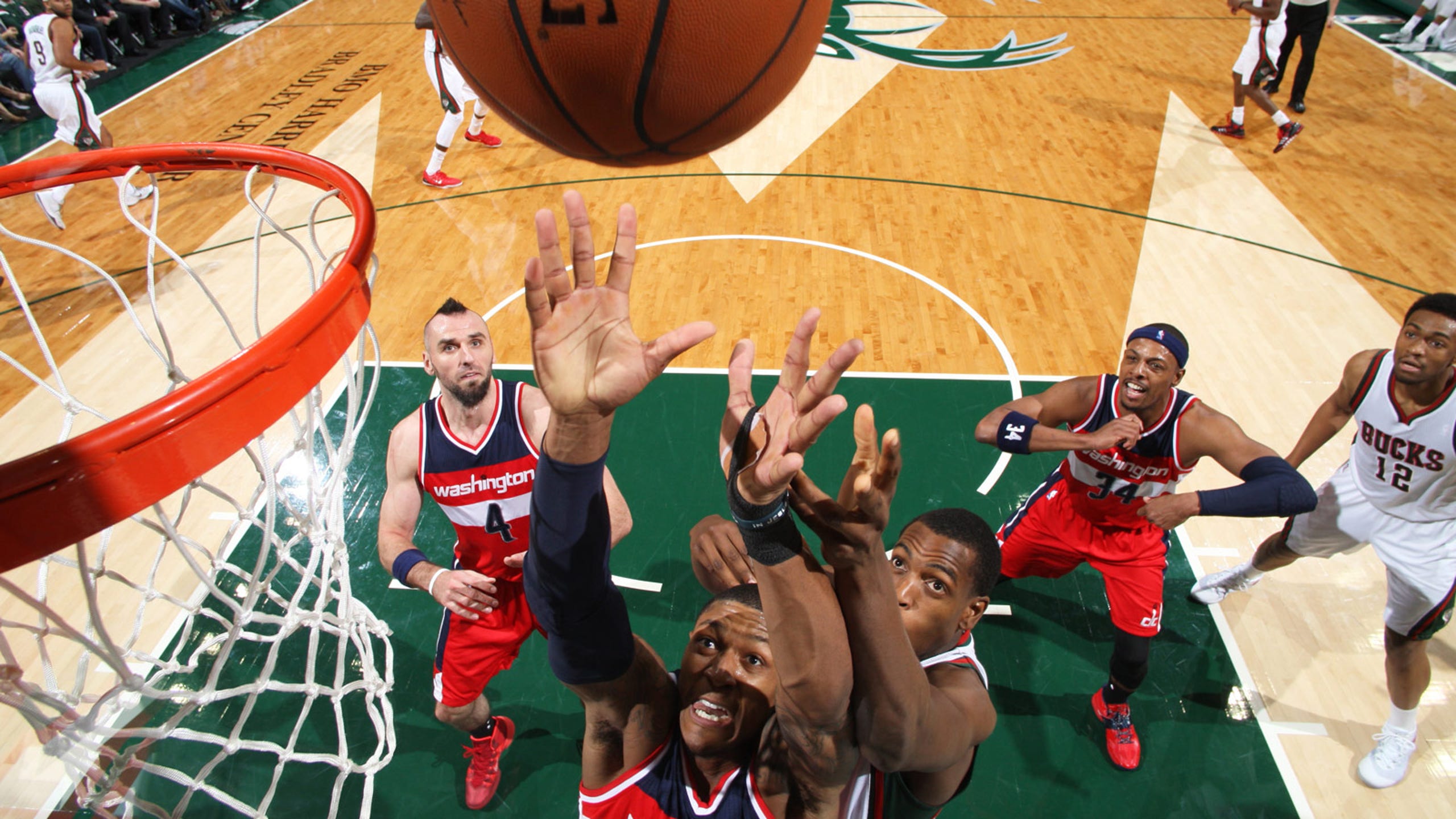 Bucks focusing on rebounding efforts after recent slide
BY foxsports • November 24, 2014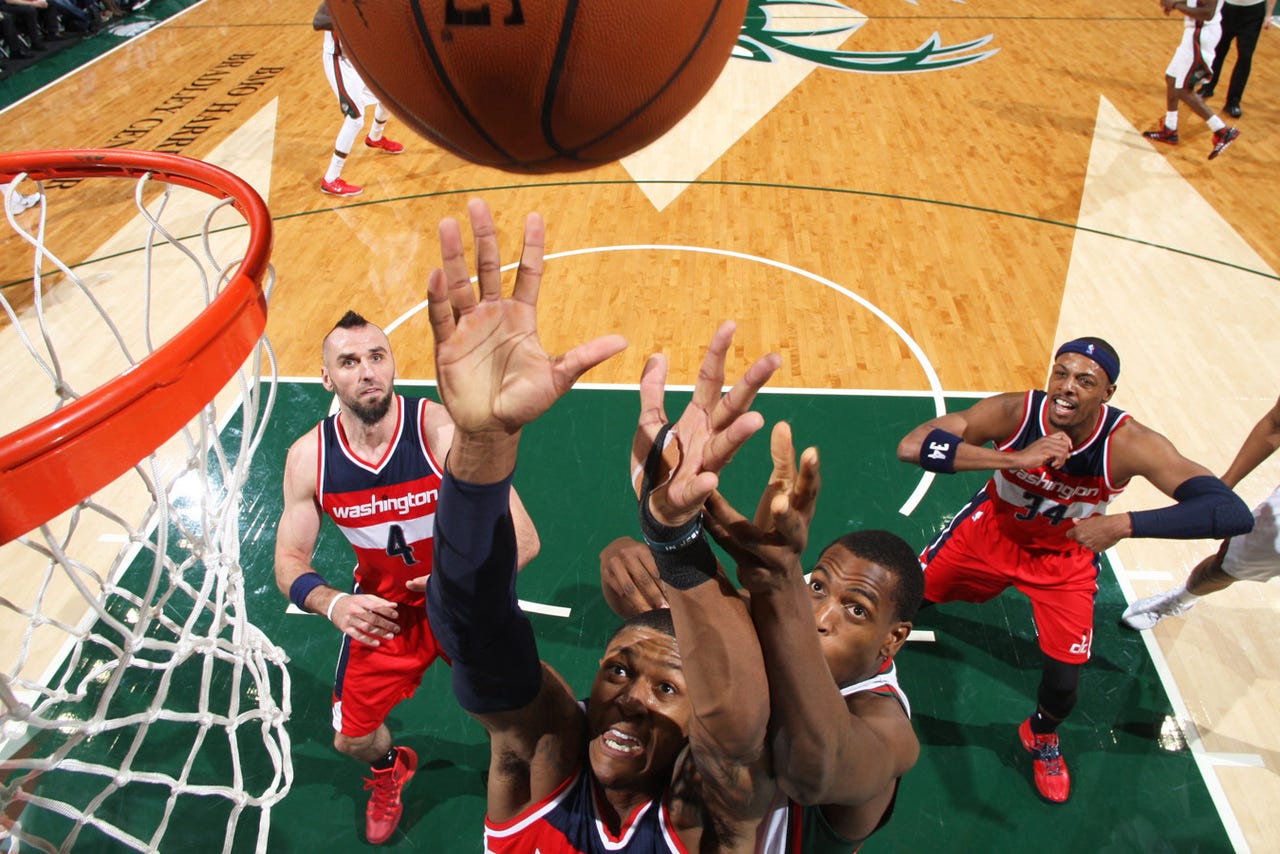 ST. FRANCIS, Wis. -- Over their last two games, the Milwaukee Bucks have been unable to keep their opponents off the glass, and it has cost them.
Milwaukee has been out-rebounded 110-66 over its last two games, resulting in 59 second-chance points for its opponents.
Those issues came against Toronto and Washington, which are average to below average rebounding teams. Now the Bucks face Detroit, the fourth-best rebounding team in the NBA, on Tuesday night at the BMO Harris Bradley Center.
"They've been trouble for everybody," Bucks coach Jason Kidd said. "They are one of the best at offensive rebounding. We have to get back to rebounding the ball. That's put us in harms way. We've not been able to finish plays off, giving teams second and third opportunities. You can't give anybody those (opportunities)."
The Pistons enter play Tuesday averaging 45.4 total rebounds and 12.2 offensive rebounds per game, ranking fourth in the league in both categories. Detroit center Andre Drummond is fourth in rebounds per game at 11.6, while teammate Greg Monroe is 11th at 10.3.
Milwaukee is 23rd in the NBA in opponent rebounds per game at 43.8 and 25th in the league in opponent offensive rebounds per game at 11.9.
"It is a part of our defensive system," Bucks forward Ersan Ilyasova said following practice Monday. "If somebody gets beat, our big guys have to step up and help. It is why we have mismatches on the boards. It includes all five guys, including point guards. They have to help come get the easy ones.
"It isn't just about the big guys. Sometimes we are out of our spot and it is hard to adjust. It is going to take all five of us. Hopefully if we take care of those small things we'll be better."
Kidd offered a similar explanation for Milwaukee's rebounding woes, saying the Bucks need to avoid defensive mistakes forcing mismatches when ball is coming off the glass or rim.
"We have to try and stay in front of the ball," Kidd said. "We're asking our bigs to bail us out a lot, so that takes a big off of a big. We're giving their bigs opportunities to rebound the ball with a small against a big. Most of the time the bigs are going to win that contest."
Opponents are grabbing offensive rebounds on 28.0 percent of their misses against the Bucks this season. Milwaukee has allowed opponents second-shot opportunities on 34.6 percent of misses over its last three games, including letting Washington snatch offensive rebounds on 41.7 percent of its misses Saturday.
"A lot of time it is mismatches," Bucks center Larry Sanders said. "These are really good rebounding bigs, so it is really hard for a guard to box out a big. We have to put an emphasis on five guys securing the ball before starting the break."
After Drummond and Monroe combined to average 34.3 points and 25.3 rebounds per game against the Bucks last season, Milwaukee held the frontcourt duo to a total of 21 points and 17 rebounds in the first meeting of the season on Nov. 7.
The Pistons, one of the worst 3-point shooting teams in the league, hit 11 of their 23 attempts from beyond the arc to edge the Bucks, 95-93, at the Palace of Auburn Hills. But Tuesday, the Bucks know they have to contain Drummond and Monroe inside in order to win.
"We just have to know that's what they do and put an emphasis on that," Sanders said. "We have to try to attack first, hit bodies before they hit you. Everybody is going to have to do a good job of rebounding, because the way we play defense sometimes guards get matched up on bigs."
Injury update: Bucks guard Nate Wolters missed practice Monday due to an illness, and he's listed as questionable for Tuesday's game against Detroit.
Kidd said every player other than Wolters, Johnny O'Bryant and Damien Inglis were able to practice Monday. However, the Bucks list Brandon Knight as questionable for Tuesday with a right quad strain.  
Detroit might also be without its starting point guard, as Brandon Jennings missed practice Sunday after he sprained his left thumb Friday against Atlanta. Jennings is listed as questionable, as is forward Luigi Datome with an ankle injury.
Thanksgiving on the road: Since the Bucks will be away from Milwaukee for Thanksgiving, the team was looking for a way to spend the holiday as a group.
Between Wednesday night's game in Minnesota and Friday's contest in Detroit, the Bucks will head to Ford Field on Thursday morning to watch the Detroit Lions take on the Chicago Bears.
The Bucks will then gather for a Thanksgiving dinner at the team hotel.
"A lot of times we've been fortunate to be home for Thanksgiving, so that automatically gives you plans," Kidd said. "But if you are on the road you need to find something to do in that city, and we were very fortunate it was one of three cities having a football game."
On Monday afternoon, Kidd distributed turkey dinners to 150 families at the House of Peace, a Capuchin ministry in Milwaukee. Kidd provided all the food items necessary for a complete Thanksgiving dinner, as well as Bucks knit caps and scarves to the families.
Follow Andrew Gruman on Twitter
---