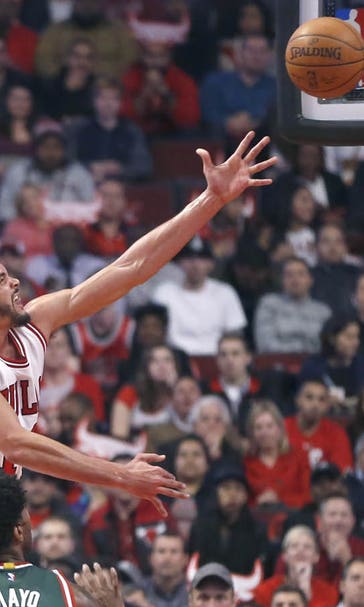 Bucks drop Game 2 in Chicago, series moves to Milwaukee
April 20, 2015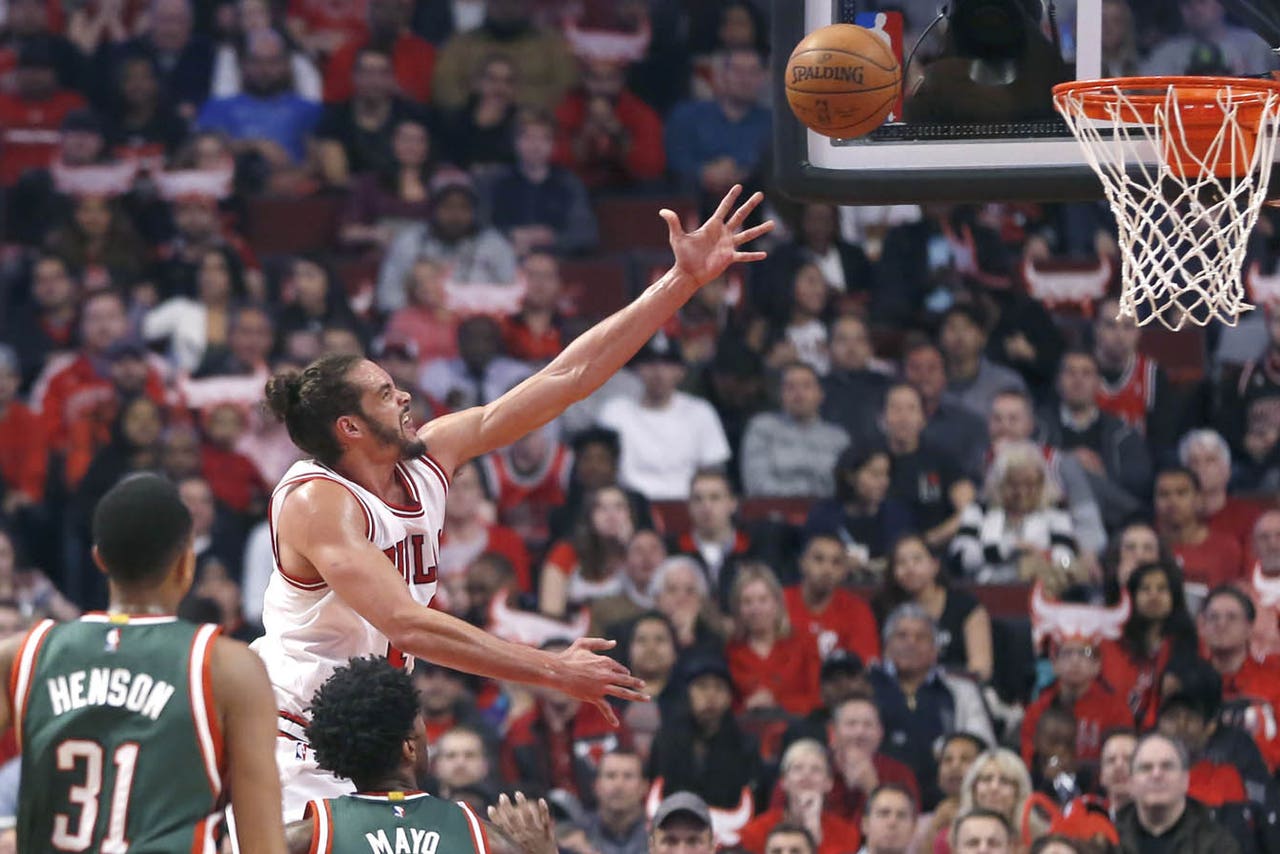 CHICAGO (AP) -- Jimmy Butler was simply following orders from Derrick Rose and Joakim Noah.
He kept shooting and the ball kept going in.
Butler set a playoff-career high for the second straight game with 31 points, and the Chicago Bulls beat the Milwaukee Bucks 91-82 on Monday night to take a 2-0 lead in their first-round series.
After scoring 25 points in Game 1, Butler trumped that with another terrific performance. He was at his best down the stretch, scoring 14 points in the fourth quarter.
"Jo, Derrick were telling me to score the ball -- literally telling me to shoot and not to pass up any shots," Butler said. "I was feeling it a little bit so I just put the ball in the basket."
Butler hit 4 of 5 shots in the fourth and all three 3-pointers after missing his first six from long range.
Rose scored all of his 15 points in the second half after dominating in the series opener.
Pau Gasol added 11 points, 16 rebounds and four blocks. Mike Dunleavy Jr. scored 12 points. Noah grabbed 19 rebounds and the third-seeded Bulls dominated on the glass 64-48 while taking a commanding lead in the series.
Game 3 is Thursday at Milwaukee.
Khris Middleton led the sixth-seeded Bucks with 22 points, and Michael Carter-Williams scored 12.
"They've been in the playoffs before so they understand this moment," said coach Jason Kidd, whose team shot about 36 percent. "For us, it's to make it hard for everybody. Pau -- we're trying to make it hard on him. Rose, Dunleavy, it doesn't matter who it is. Butler got going there. We just couldn't slow him down."
The Bulls were trailing 74-71 early in the fourth when Butler started a 13-0 run with a 3-pointer.
He drove along the right side for a vicious two-handed dunk on Zaza Pachulia and hit the free throw to complete the three-point play. Butler finished the run with another 3, giving Chicago an 84-74 lead with 6:01 remaining.
"That one dunk that Jimmy had was definitely huge," Noah said. "It gave us some confidence as a team. He was really feeling himself after that."
Pachulia and Chicago's Nikola Mirotic got into a skirmish in the closing minutes going for a loose ball, shoving each other while they were on the court.
Both players picked up technicals and Pachulia was ejected with 2:48 left. Mirotic was seen being examined on the sideline after that before heading to the locker room. The Bulls said he has a strained left quadriceps and will be re-evaluated Tuesday morning.
Middleton then hit a floater to pull Milwaukee within seven points with just over 2 minutes left, but Rose sealed the win when he scored with 55 seconds left to make it 91-82.
Rose missed his first seven shots after scoring 23 points in his first playoff game since 2012 and was 4 of 14 overall. He finally nailed an open 3 early in the third and scored 12 in the quarter.
"When you're missing shots, I think you've got to do other things to help your team whether it's the defense, the rebounding, making plays," coach Tom Thibodeau said. "And I thought Derrick did that. I thought once he got lost in the game, he started doing other things then he found his offensive rhythm."
No campaign: Don't expect Jabari Parker of the Bucks to promote his return. Unlike the Bulls' Rose, a fellow product of Chicago's Simeon Career Academy, he has no plans to advertise his recovery as he works his way back from a torn anterior cruciate ligament in his left knee.
"I'm not gonna Tweet about it," Parker said. "I'm not gonna Instagram it. What is mostly important is I act on it. I can't say anything. I just have to do it."
After he tore the ACL in his left knee in the 2012 playoff opener, Rose documented his recovery through a high-profile campaign with Adidas' titled "The Return."
"I'm not gonna promote it so much, where I have all-around access," Parker said.
Heating up: Besides the Pachulia-Mirotic skirmish, there was one between Milwaukee's John Henson and Chicago's Aaron Brooks in the second quarter. Brooks took exception when Henson stood over him after knocking him down. They exchanged words. Noah came in, and Butler and O.J. Mayo had a heated exchange.
The result was a foul for Brooks and technicals for Henson, Mayo, Noah and Butler.
---