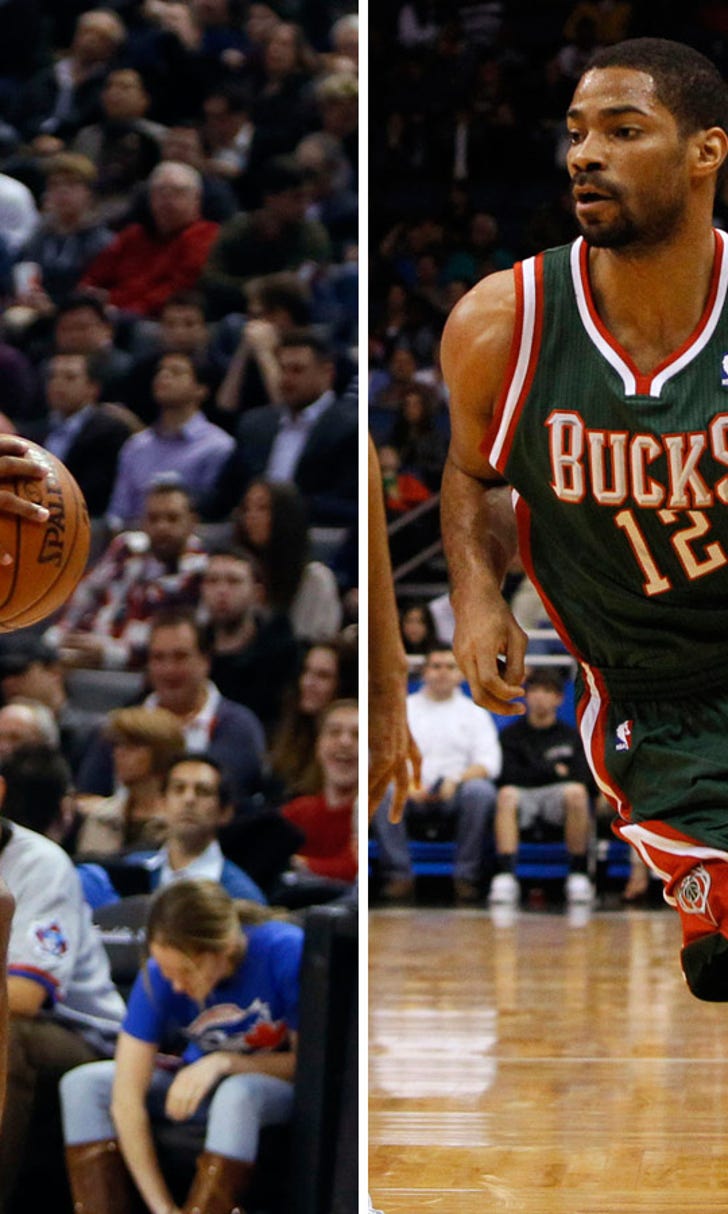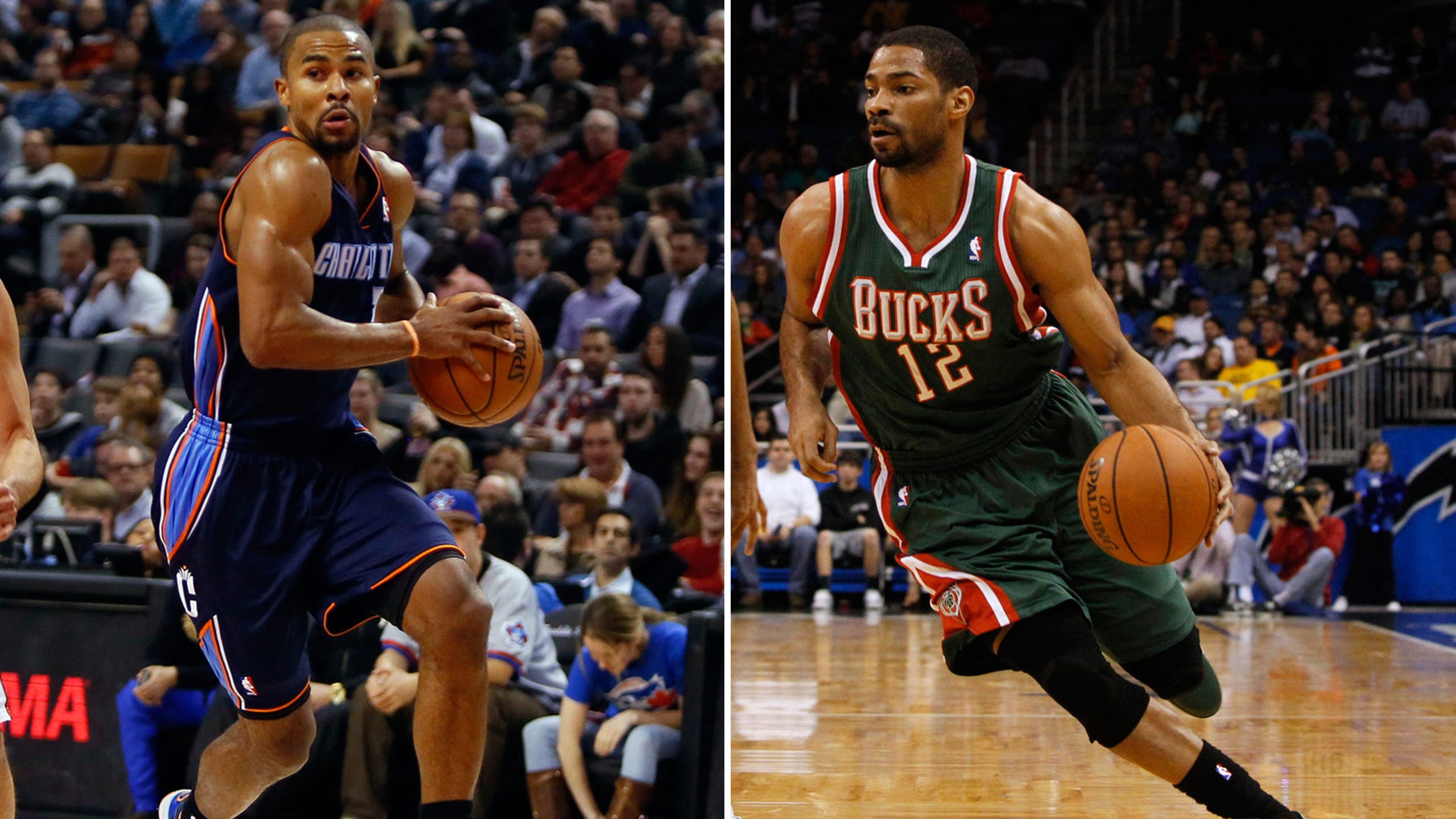 Bucks deal Neal, Ridnour to Bobcats
BY foxsports • February 20, 2014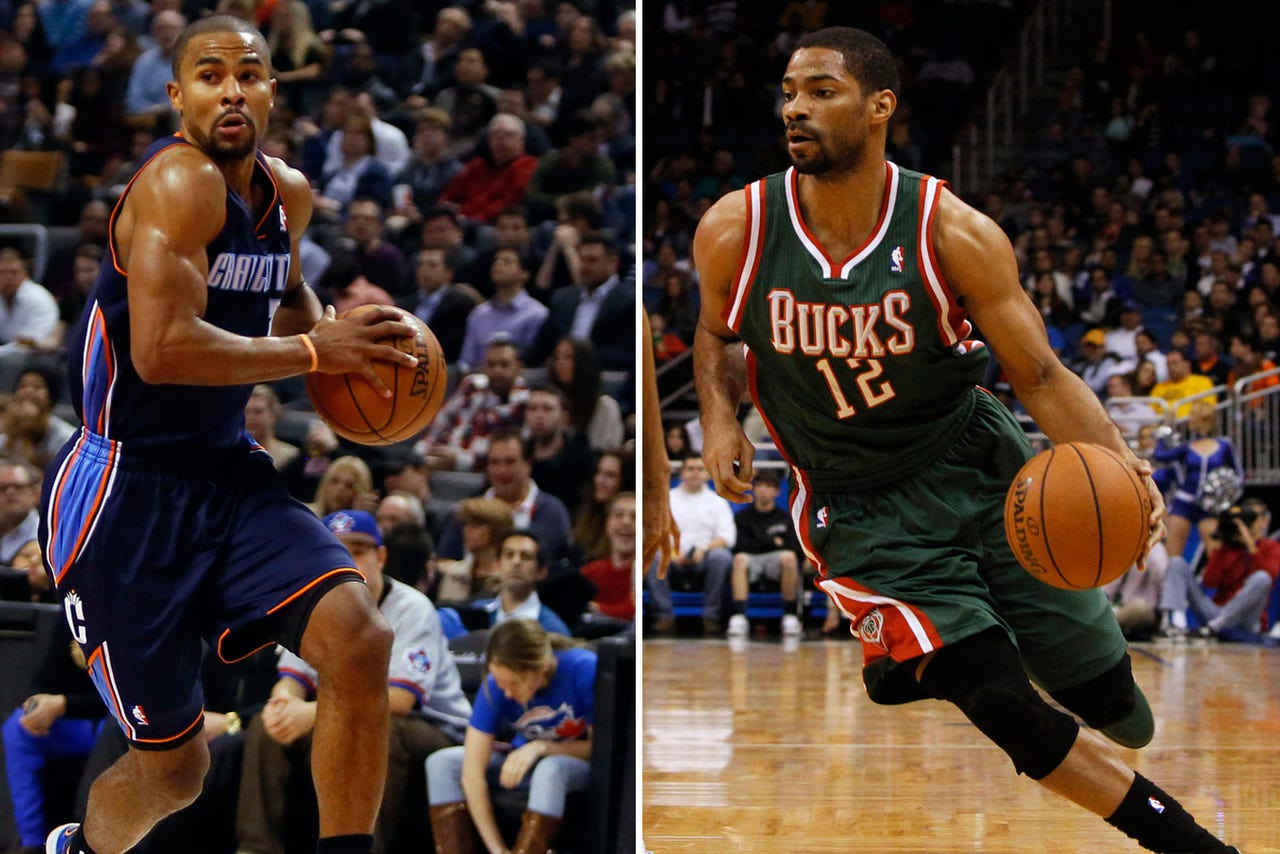 MILWAUKEE -- Gary Neal's tenure with the Milwaukee Bucks lasted less than a season.
Neal and Luke Ridnour were shipped to the Charlotte Bobcats on Thursday in exchange for a pair of expiring contracts in guard Ramon Sessions and forward Jeff Adrien.
Signed to a two-year, $6 million contract this past summer after spending his first three seasons in San Antonio, Neal let it be known he expected to play a bigger role with the Bucks.
As the team's focus shifted quickly from competing for a playoff spot to playing younger players with an eye on the future, Neal fell out of the rotation. It was clear Neal didn't have much of a future with the organization, and this allows the Bucks to get out of the $3.25 million he's owed next season.
"It was a tough situation for him," Bucks coach Larry Drew said. "I can somewhat sympathize with him having played down in San Antonio, being with a winning organization, and coming here and playing behind younger guys and this team is in somewhat of a rebuilding stage.
"Sometimes when you go places it just doesn't fit. Sometimes circumstances beyond your control just happen. It's just a matter of understanding and being able to deal with it. That's just the nature of our business. There are places that fit for certain players that don't fit for others. It's just an unfortunate set of circumstances with him here."
The Bucks will save approximately $3.8 million by making the trade with most of the relief coming next season by not having to pay Neal.
"For Gary, I think a change of venues is probably good for him," Bucks general manager John Hammond said. "I think we helped ourselves by cleaning up our roster a little bit and from a financial standpoint we've given ourselves a little bit more room.
"The salary savings was really significant for us. I don't think we're in a position to ask for anything more than the savings we got out of this deal."
Neal played in 30 games for the Bucks, averaging 10.0 points, 1.7 rebounds and 1.5 assists per game while shooting 39.0 percent from the field and 36.0 percent from beyond the arc. He was hampered by a plantar fasciitis injury early in the season and then was involved in a locker room argument with Larry Sanders in Phoenix on Jan. 4 and didn't play in 12 of Milwaukee's next 13 games.
The 29-year-old played 22.7 minutes per game over the Bucks' last three contests, averaging 13.7 points per game.
"I really wanted to make it a point to keep him in somewhat of a rhythm because he had been playing well and was practicing really well," Drew said. "That's the thing I was really encouraged by. He started having some really good practices and started having a snap in his step in games."
Ridnour was acquired in an offseason trade with Minnesota and was expected to be the team's backup point guard. But a back injury early in the season allowed the door to open for rookie Nate Wolters to step in and impress.
In his second stint with Milwaukee, Rindour was put back into the rotation and eventually the starting lineup for most of January. But the 33-year-old has been seldom used recently, with Wolters playing heavy minutes.
Ridnour is averaging 5.7 points and 3.4 assists on the season, struggling to a career-low 38.4 shooting percentage. After averaging 24.0 minutes per game in January, Ridnour has played in just two February games. He's in the final year of his contract, making $4.3 million.
Sessions returns to the place where his NBA career began, as he was a second-round pick of Milwaukee's in 2007. The 27-year-old is averaging 10.5 points and 3.7 assists and shooting 40.9 percent in 23.7 minutes per game for Charlotte this season.
"I've always admired Ramon's game from afar," Drew said. "Having to play against him, there were certain things he did on the floor that were a nuisance to you trying to defend him. He has an ability to get to the basket, and he draws fouls and gets to the line a lot.
"He plays a game with an aggression at that position. With another guy that has an ability to turn the corner, get to the basket and get to the free throw line, I think it gives us another piece."
The point guard is in the final year of his contract and his $5 million salary will come off the books following the season. He averaged 8.1 and 12.4 points per game in his two seasons with the Bucks before signing a four-year, $16 million offer sheet with Minnesota prior to the 2009-10 season.
After one year with the Timberwolves, Sessions was traded to Cleveland. He was dealt to the Lakers for a protected first-round pick during the 2011-12 season. Sessions averaged 12.7 points and 6.2 assists while serving as Los Angeles' starting point guard with Steve Blake and Derek Fisher injured.
Sessions will join Brandon Knight and Wolters as the three point guards on the roster, but Drew feels he will be able to mix and match
"I think any combination of those guys will work," Drew said. "I think all three guys are tough guys, guys that play bigger than they are. I don't see any combination of those three guys being a problem.
Adrien's contract of $916,099 will also expire after the season. Undrafted out of Connecticut in 2009, Adrien spent time playing in Spain before breaking into the NBA with Golden State in 2010. He's bounced around between the NBA's Developmental League, Italy and Russia while also playing in eight games with the Houston Rockets before joining the Bobcats in 2012.
The 28-year-old is averaging 2.3 points and 3.5 rebounds in just 10.2 minutes of action over 25 games this season. Adrian averages 12.4 rebounds and 4.6 offensive rebounds per 36 minutes this season and has a career rebounding-per-36-minute average of 10.7.
"Having played against Charlotte and the minutes he's played, he certainly got my attention right off the bat," Drew said of Adrien. "He's a phenomenal rebounder, he's a physical guy. He treats every shot as a missed shot. He's relentless in going for that basketball off the glass."
Milwaukee would have been unable to make this trade if it weren't for Wolters' emergence in his rookie season. The Bucks didn't know what to expect out of the rookie from South Dakota State, but he ended up pushing Ridnour and Neal out of the rotation.
"Without a doubt," Drew said when asked if Wolters' progression played a factor in this deal. "When we started this thing, we didn't know where Nate would be at this stage. Looking at our guard situation, Nate wasn't factored in as a primary piece as far as our rotation is concerned. He has showed and played his way into where he deserves to be in the rotation."
While the Bucks ended up saving money in the trade, Neal and Ridnour appear to be going to a better situation. Charlotte is in the playoff race and looking for veterans to step in and play.
"I think it's a great situation for the both of them," Drew said. "You look at what (Charlotte) has in (Al) Jefferson, a guy that commands a double team. It opens it up. (Neal) can stretch the defense. They were also looking for a veteran backup one (point guard). I think it's great for both guys."
Follow Andrew Gruman on Twitter
---