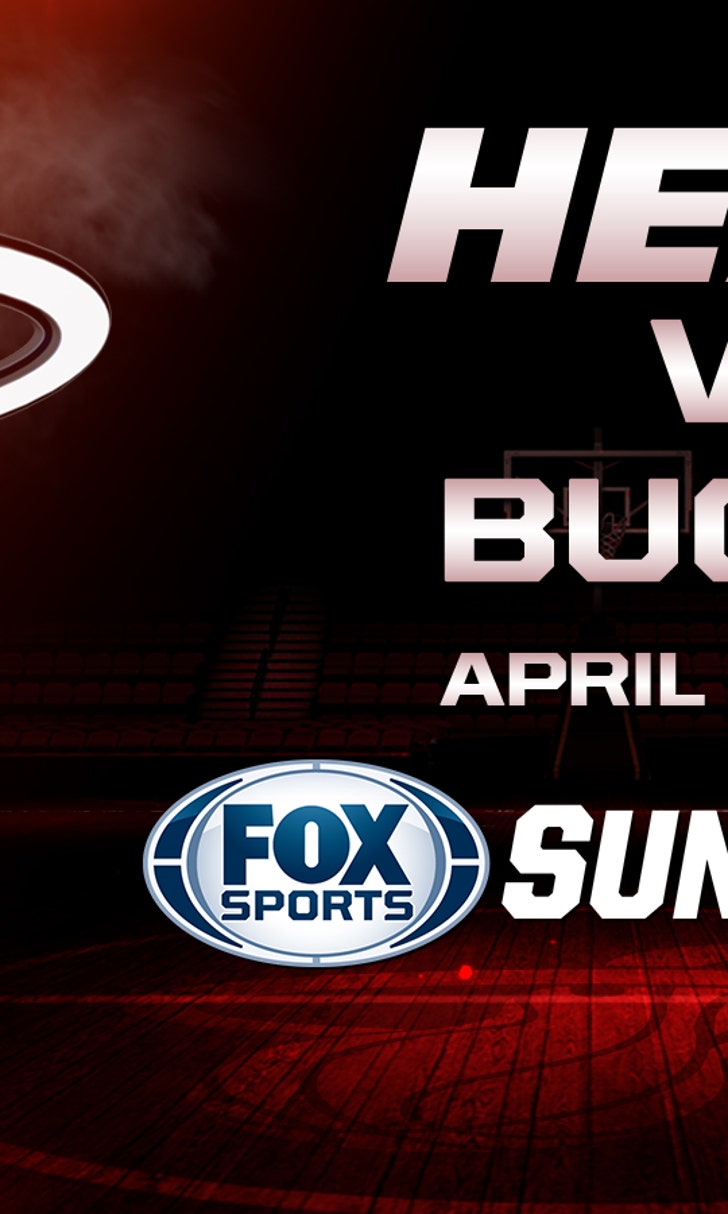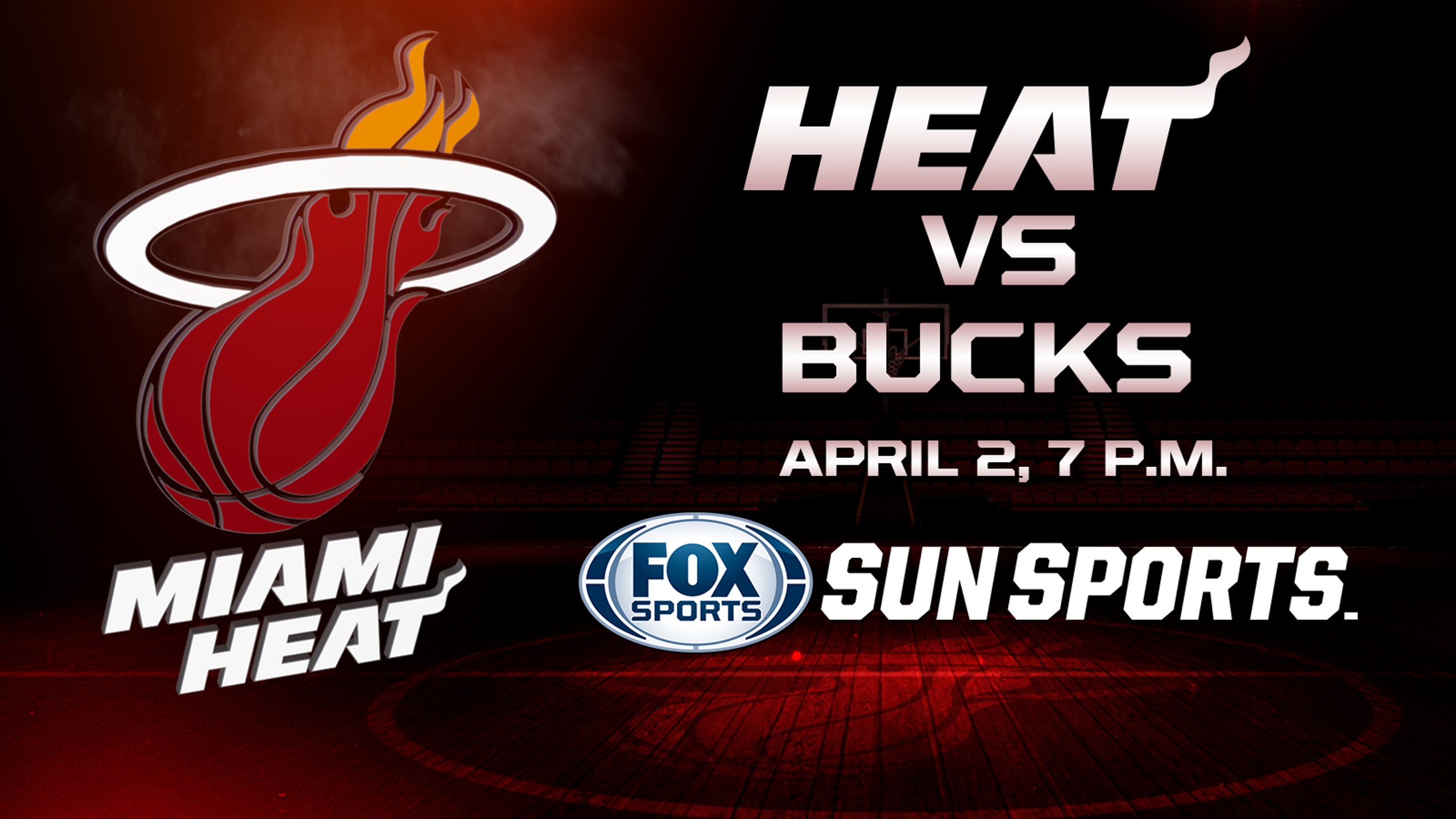 Bucks at Heat game preview
BY foxsports • April 1, 2014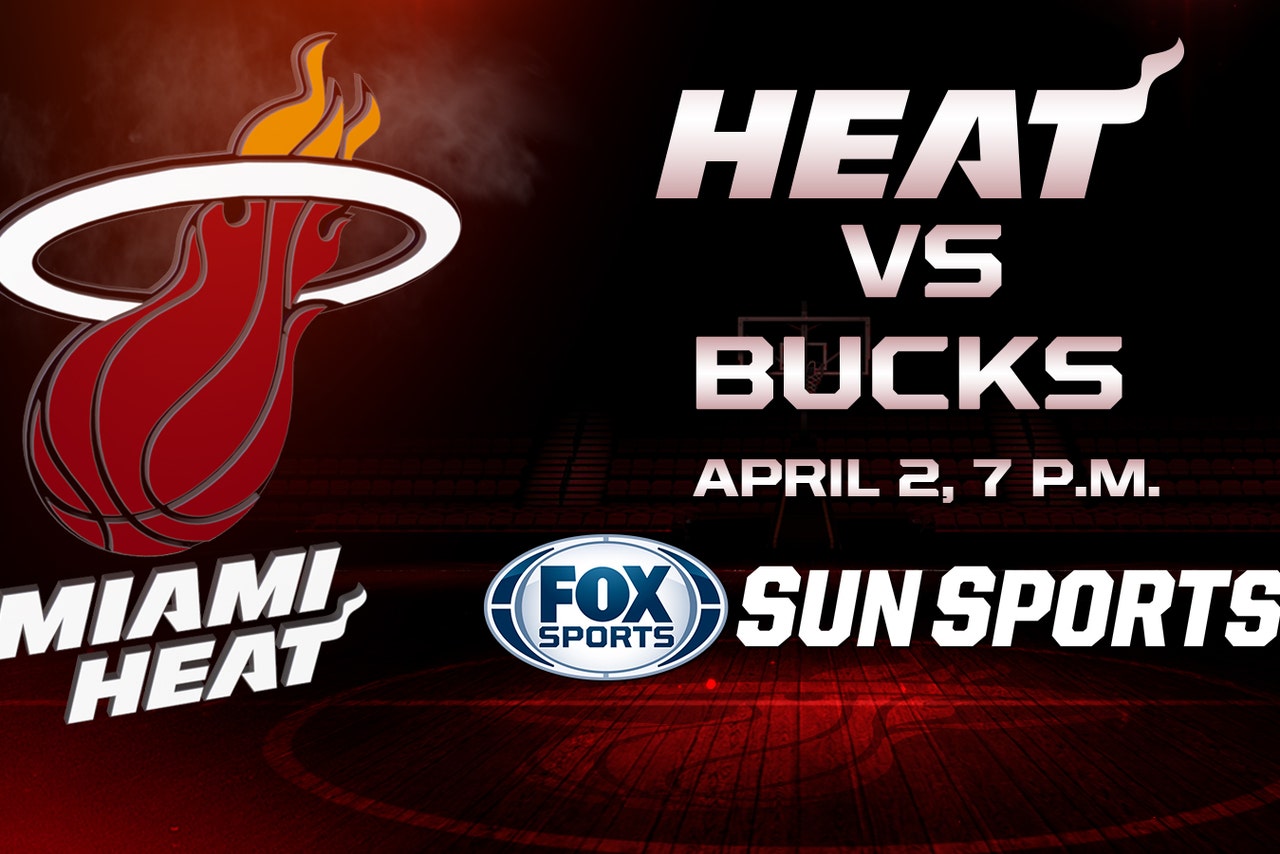 TV: Sun Sports
Time: Pregame coverage begins at 7 p.m.
The Miami Heat are alone atop the Eastern Conference for the first time this season, but they know it doesn't mean much just yet.
Looking to stay hot down the stretch, Miami tries to sweep the visiting Milwaukee Bucks for the first time in nine years as these teams meet for the second time in five days Wednesday night.
Miami (51-22) has won three straight to climb into first place in the East, percentage points ahead of slumping Indiana with the playoffs just over two weeks away.
"It doesn't feel like anything," superstar LeBron James said. "The standings are what they are. We want to play the best we can and the fact that we are in first place, I think that's pretty cool but we've got so much work to do. We've got too much work to do. We've got guys that need to get healthy. We haven't even talked about it. We probably won't talk about it. We've got to play the season out."
Coach Erik Spoelstra shared the same sentiment.
"We're aware of it," Spoelstra said of the standings. "It's not that we're naive to it. I didn't talk about it. ... These were pros that were getting ready for battle and it's that type of focus, that's the type of thing we're trying to stress right now, the process of building those habits. The results will follow. They tend to take care of themselves."
The Heat have outscored opponents by an average of 21.0 points during their winning streak, easily getting by Milwaukee 88-67 on Saturday and Toronto 93-83 on Monday. James led the way with 32 points, eight assists and seven rebounds against the Raptors while Chris Bosh scored 18 against his former team.
"We could still lose it," Bosh said of the East's top spot. "That reality is there. We just have to keep concentrating on what we've been doing."
The Heat, who held the Bucks to their lowest scoring total in three years over the weekend, also beat them 118-95 on Nov. 12 behind 33 points from James. Miami has won four straight and six of seven against Milwaukee, though it hasn't swept a season series since taking all four meetings in 2004-05.
Though it may not make much difference, the Heat could again be short-handed with Dwyane Wade (hamstring), Greg Oden (back) and Ray Allen (flu) all uncertain to be available. Allen has missed four straight games, while Wade and Oden have missed the last three.
NBA-worst Milwaukee (14-60) has dropped 10 of 11 after falling 116-111 at Detroit on Monday. Brandon Knight led six Bucks in double figures with 25 points and Ramon Sessions added 20 to go with 11 assists.
The Bucks led by six with under six minutes to go before coming undone, dropping to 1-20 in their last 21 away from home.
"When you are on the road and you talk about shot selection and you do not get the shot that you want it is just as good as a turnover," said coach Larry Drew, who only played eight guys. "We took some tough shots. We rushed a lot of quick shots around the basket and missed a lot of easy ones."
Bucks guard O.J. Mayo (right ankle) was in uniform but didn't play for the third straight game.
While Miami only needed 13 points from James on Saturday in limited minutes, his average of 29.0 versus Milwaukee is tied for his fifth-highest against any team.
---