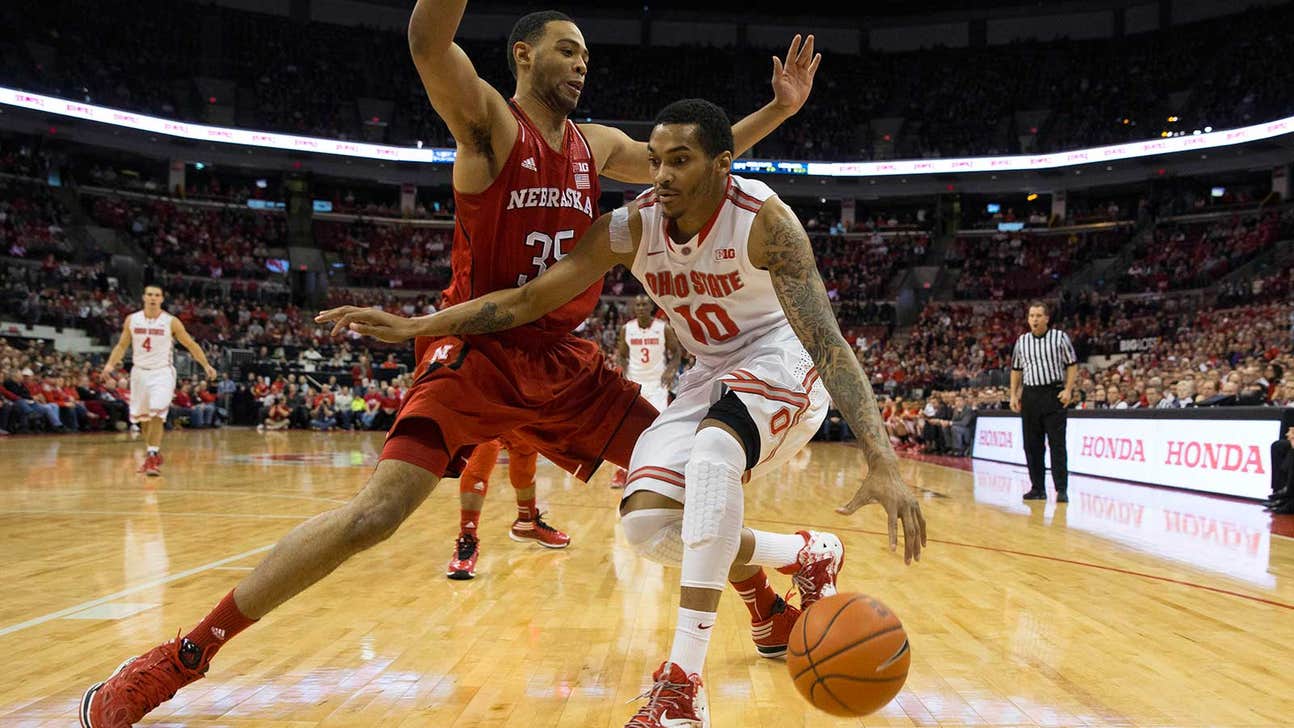 Buckeyes to take on Nebraska in Big Ten quarterfinals
Published
Mar. 13, 2014 8:54 p.m. ET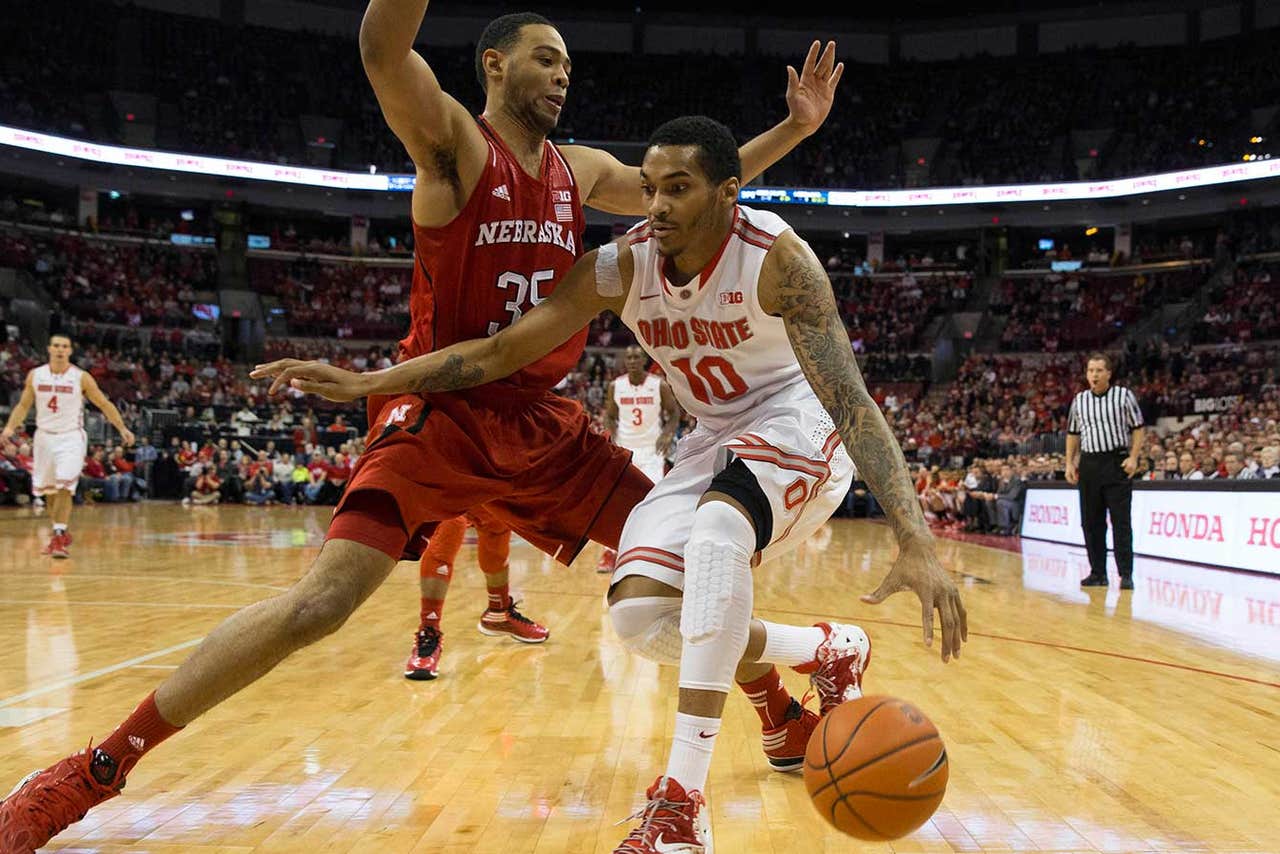 When Nebraska was routed by Ohio State on Jan. 4, the Cornhuskers were in the midst of a losing streak that eventually would reach five as it looked like they were destined for another disappointing finish.
Plenty has changed since.
Fourth-seeded Nebraska looks to improve its NCAA tournament resume Friday with a victory over the 24th-ranked Buckeyes in the quarterfinals of the Big Ten tournament in Indianapolis.
Nebraska (19-11) looked nothing like a team that would contend for its first NCAA tournament bid since 1998 as it dropped its first four conference games, including an 84-53 road defeat to then-No. 3 Ohio State.
The Cornhuskers lost their next two as well, but their 68-62 upset of the Buckeyes on Jan. 20 began their current tear. Nebraska has won 11 of 14 to earn a bye in the conference tournament, ending the regular season with Sunday's 77-68 home victory over then-No. 9 Wisconsin.
The drastic turnaround has put the Huskers in position to earn an NCAA tournament berth, something coach Tim Miles didn't even expect heading into this season. Nebraska has legitimate hopes of winning the conference tournament, which would guarantee it a chance to snap an 0-6 all-time record in the Big Dance.
"I really thought if this team could get to .500 in the league, it would be a special accomplishment," said Miles, who was named the Big Ten coach of the year. "For us to go 11-7 in this league, which is (ranked) one or two in the country, is really an amazing performance by our guys."
Leading that charge has been first-team all-conference performer Terran Petteway, who led the Big Ten in scoring at 18.0 points per game. His 26-point effort against the Badgers marked his 11th game with at least 20 points.
Shavon Shields, who finished with 18 points in the last meeting with the Buckeyes, also has 26 on Sunday.
"We were all kind of on our own agendas and didn't really know how to play with each other (at the beginning of the season)," Petteway said.
Nebraska has been playing well on the defensive end, holding its previous eight opponents to under 40 percent from the field before Wisconsin shot 42.9 percent on Sunday.
"There's no better time to be the basketball coach at Nebraska," Miles said.
Petteway scored 15 points in the first meeting and 18 in the second against Ohio State, the fifth seed in this tournament.
The Buckeyes (24-8) advanced with Thursday's 63-61 victory over 12th-seeded Purdue in a closer game than many expected. LaQuinton Ross finished with 19 points and 15 rebounds, while Aaron Craft added 16 points.
Ohio State had lost two straight before beating No. 22 Michigan State 69-67 on Sunday in its regular-season finale. It knows it will have its hands full with the Huskers as well.
The Buckeyes ranked second in the Big Ten in field-goal percentage defense at 40.3 percent, though Nebraska shot 50 percent from the field in the last meeting. The Cornhuskers shot 52.0 percent against Wisconsin.
"They're on a roll right now," coach Thad Matta said. "They are playing great basketball, and obviously Shields and Petteway are doing a good job. I think they're playing as well as anybody in the country right now."
Ohio State has played in five straight Big Ten title games, winning three. It beat Nebraska 71-50 in last season's quarterfinals on the way to winning the championship.
---