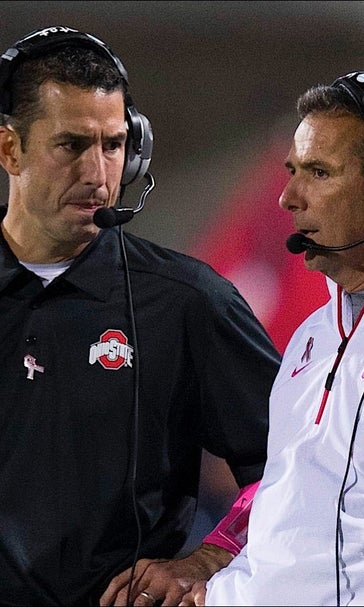 Buckeyes looking to repeat as champions, not repeat history
March 28, 2015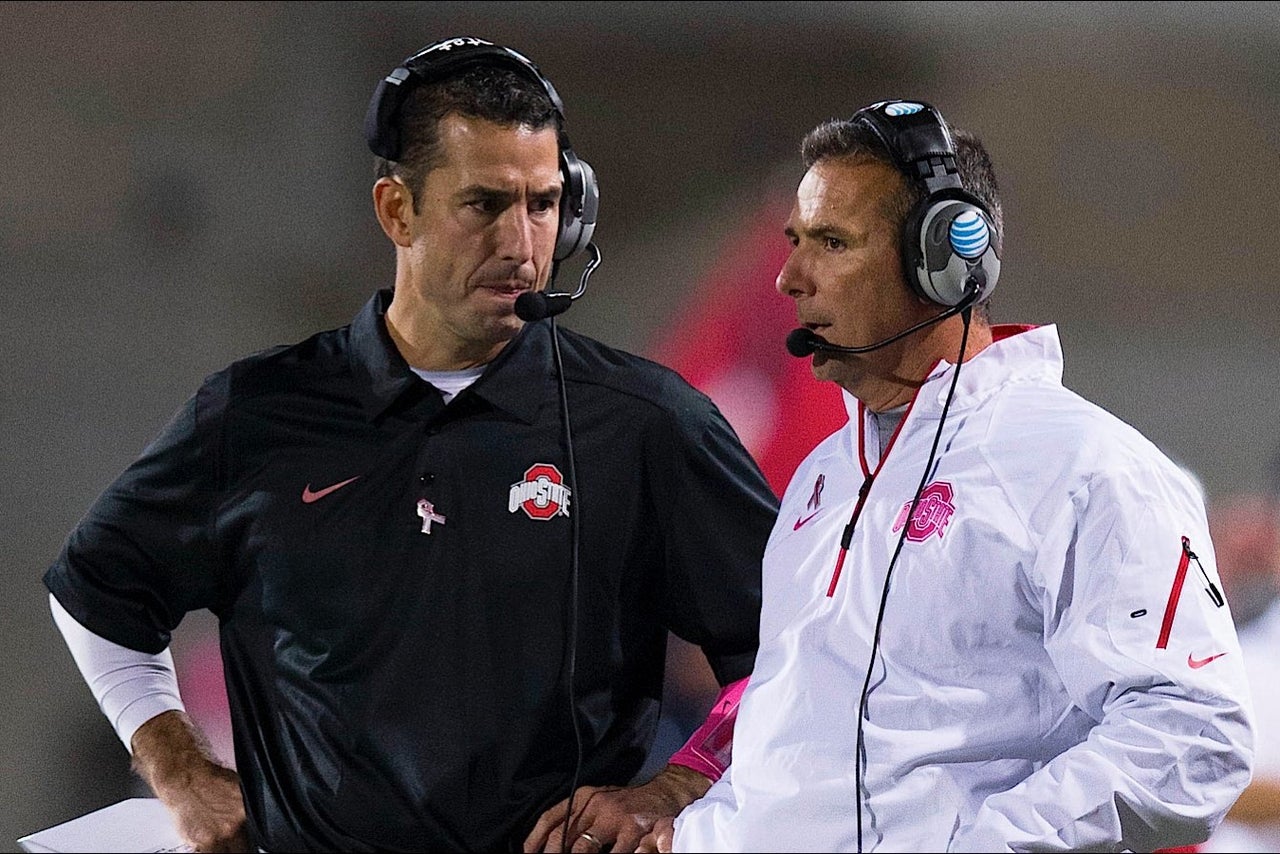 The biggest question for Ohio State football this season -- aside from who will eventually be the starting quarterback -- is easy to identify but hard to answer.
Can the Buckeyes repeat as national champions?
That is something the program has never done, but it is a reasonable expectation for 2015 considering the plethora of starters set to return and the top 10 recruiting classes Urban Meyer has stacked on top of each other since he became head coach of the Buckeyes.
Twice before Meyer has tried and failed to repeat, but he is not the only member of his coaching staff with first-hand knowledge on the subject.
Current defensive coordinator Luke Fickell was in just his second season as an Ohio State assistant in 2003, the last time the Buckeyes tried to defend a national title.
Then, as now, there was a strong feeling Ohio State had actually won its championship a year ahead of schedule, so the '03 season brought with it sky-high expectations. That was only natural as the Buckeyes at one time expected to bring back 18 starters from the 2002 championship squad, including all 11 on offense and All-American kicker Mike Nugent. First-team All-Big Ten selections Maurice Clarett, Chris Gamble and Darrion Scott also were scheduled to be back in the lineup a year after the Buckeyes shocked Miami (Fla.) in the national title game.
After talking at length about trying to strike a balance between motivating players to improve without putting pressure on them to be perfect this season, Fickell acknowledged he will go back into the archives to try to figure out how to help Ohio State repeat as champions this season rather than repeat history.
"Yeah, you are what your experiences in life are," Fickell said. "You can draw back on those. These guys are smart. You can't make up something to try to motivate them, but you can show them, 'Hey, in 2003 we had a better team than 2002. We had a boatload of returning starters."
Before the '03 season began, Ohio State lost starting left tackle Ivan Douglas to a medical issue and saw star tailback Clarett benched by NCAA violations. The Buckeyes slogged through the year with a mostly ineffective offense, but remained in the national title race thanks to a lights-out defense. They still had a shot at returning to the championship game when they traveled to Michigan for the season finale but lost to the Wolverines 35-21 and had to settle for a Fiesta Bowl berth.
"Guess what? We weren't as good in 2003 as we were in 2002," Fickell said. "Why? There's a lot more to it than just talent. That's what you can say about last year's team. There's a lot more to it than just talent. The way people come together, the way they care about one another, sacrifice for one another. That's what leadership is. That will be the test for us."
---