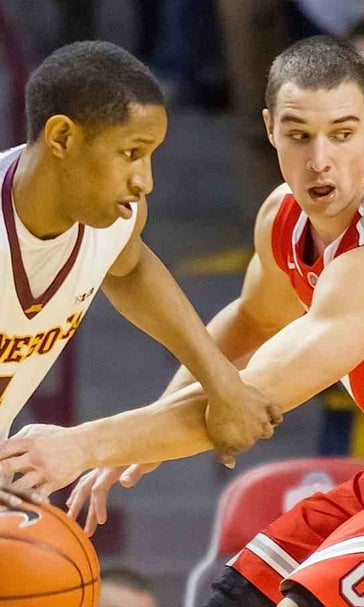 Buckeyes look to stay hot in matchup with Minnesota
BY foxsports • February 22, 2014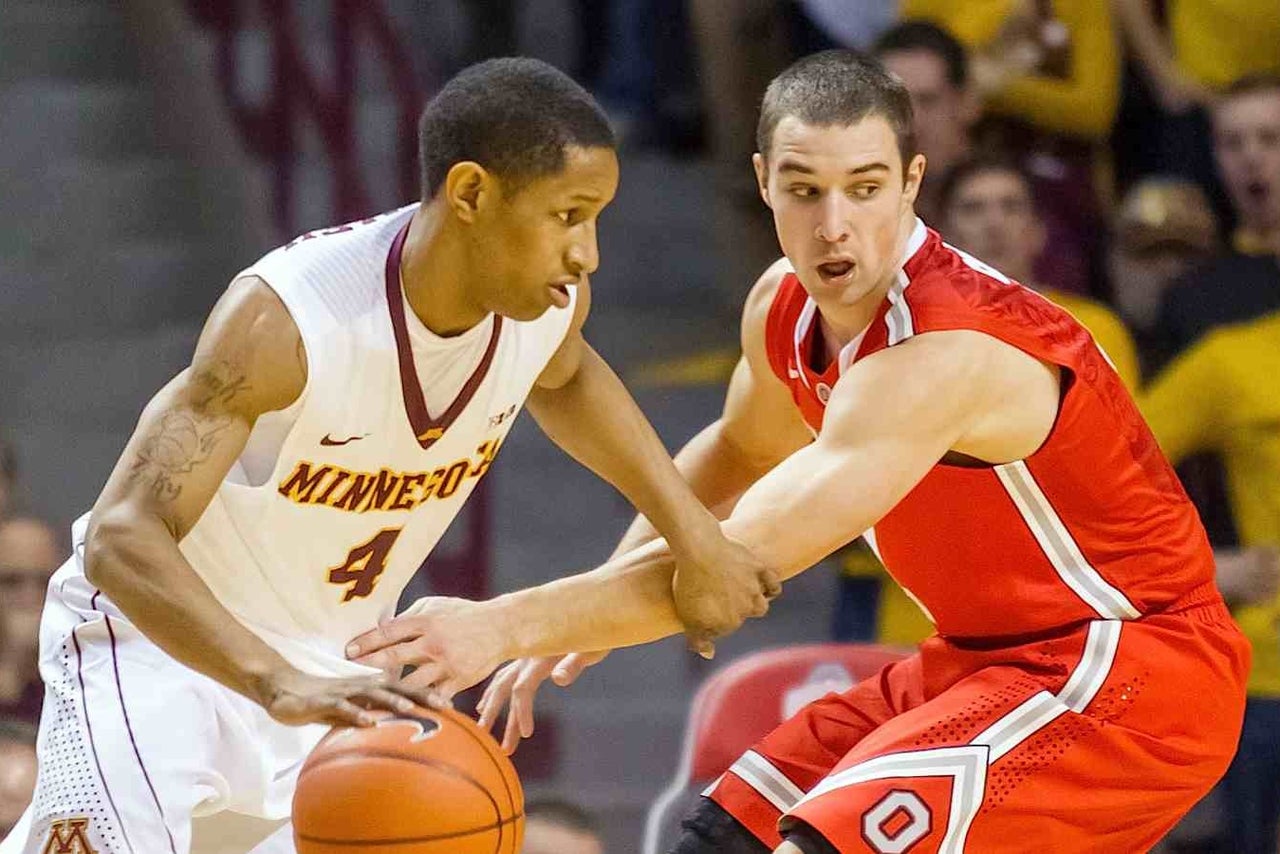 COLUMBUS, Ohio (AP) -- It's getting close to the only time of year when winning streaks mean much in college basketball.
No. 24 Ohio State, still dogged by a bad spell in January, is trying to stack together some solid games heading into the Big Ten and NCAA tournaments.
"I think it's important," coach Thad Matta said Friday during preparations for his team's home game Saturday against Minnesota. "You're establishing a collective thought of winning. But it's a lot easier said than done."
One of the key stats cited by postseason experts is a team's record is in its last 10 games.
It's the bracketologist's version of "What have you done for me lately?"
The Buckeyes (21-6, 8-6 Big Ten), No. 3 and 15-0 soon after the calendar year changed, have righted themselves from an awful 1-5 span and have now turned that around by going 5-1.
Stringing together some good games -- hopefully wins, but even good efforts -- this late in the season is the best way to get primed for the trials during one-and-done time.
"It can be huge, it can be a big factor," Ohio State point guard Aaron Craft said. "Obviously, playing with a lot of confidence helps a lot. It always helps having a couple of wins under your belt going into it."
Jan 16, 2014; Minneapolis, MN, USA; Minnesota Gophers center Elliott Eliason blocks Ohio State Buckeyes forward LaQuinton Ross in the first half at Williams Arena.
The next test comes Saturday against Minnesota (17-10, 6-8), which beat the Buckeyes 63-53 during their troubled times. The Golden Gophers are also desperate to build some momentum, coming off a 62-49 home loss to struggling Illinois on Wednesday night.
"We were defending, especially in the beginning of the game," coach Richard Pitino said afterward. "But in the second half, we just didn't do it. We made a lot of mistakes."
So the Gophers -- who can't afford many more efforts like that if they want to retain a tenuous seat on the NCAA bubble -- are still seeking answers.
It's not as if teams must win every game down the stretch. Matta pointed out that three of the four teams in the 2011 NCAA Final Four -- Connecticut, Virginia Commonwealth and Butler -- weren't cinches to even be in the 68-team NCAA field late in the season.
But then each suddenly rode a wave that carried them all the way to the national semifinals in Houston.
After losing at home in overtime to Penn State in a shocker on Jan. 29, the Buckeyes won at No. 14 Wisconsin, at No. 17 Iowa and at home against Purdue. They played poorly down the stretch in a 70-60 home loss to No. 15 Michigan, but then shoved aside -- literally -- Northwestern 76-60 on Wednesday night.
In that game, there was a scuffle between Northwestern's Nikola Cerina and Ohio State's Amir Williams with 5:24 left. In an attempt to defend his teammate, the Buckeyes' LaQuinton Ross shoved a couple of Wildcats.
Cerina and Ross were disqualified from the game, Cerina for throwing a punch (that didn't make contact) with a closed hand, and Ross for picking up two technical fouls for the shoves. Cerina is suspended from Saturday's home game against Indiana for the punch, while Ross is available to play for the Buckeyes.
"I wouldn't say that I'm proud -- I don't like that at all, I don't like the situation," Matta said. "But you've got guys who spend a ton of time together and somebody swings at a guy ... but that's how trouble gets started. You can't have that. That is the politically correct thing -- we won't stand for that."
Since the earlier loss to Minnesota and their 1-5 swoon, the Buckeyes feel they've made some headway.
"We're not playing perfect. Obviously, teams get things on us that we wish we could take back," Craft said. "But we're covering up more mistakes now because we're playing harder. If a guy gets out of position, we're not pointing fingers and we're not expecting that since they messed up they should try to fix it. We're picking each other up.
"That's what we need to continue to do as we head into this final stretch of the season."
---