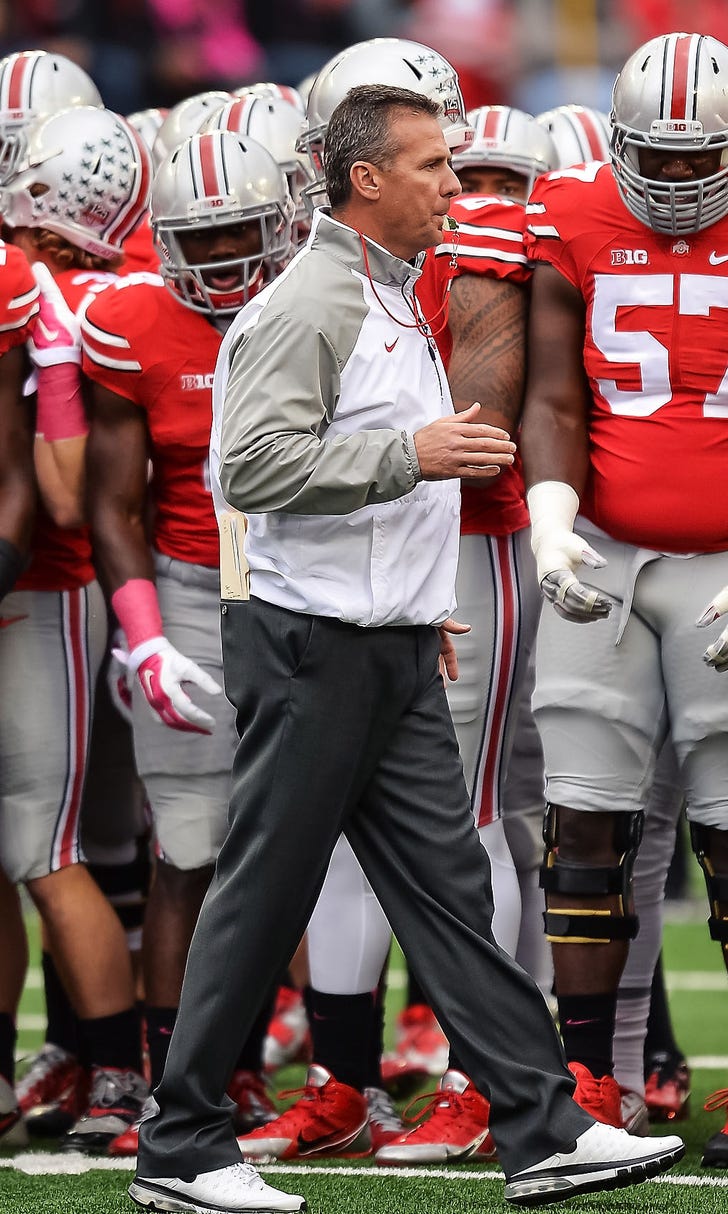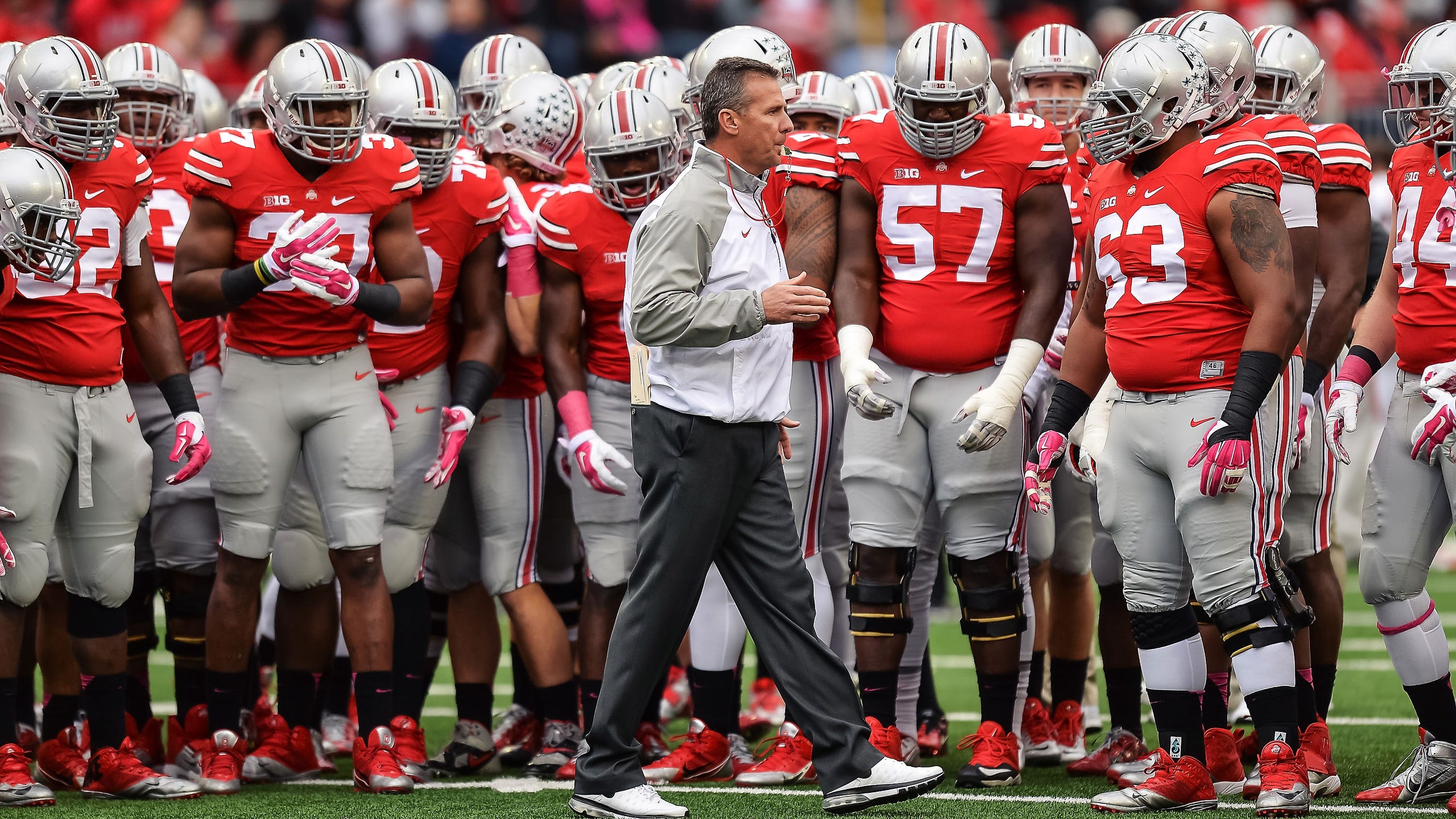 Buckeyes glad to be ahead of schedule
BY foxsports • December 7, 2014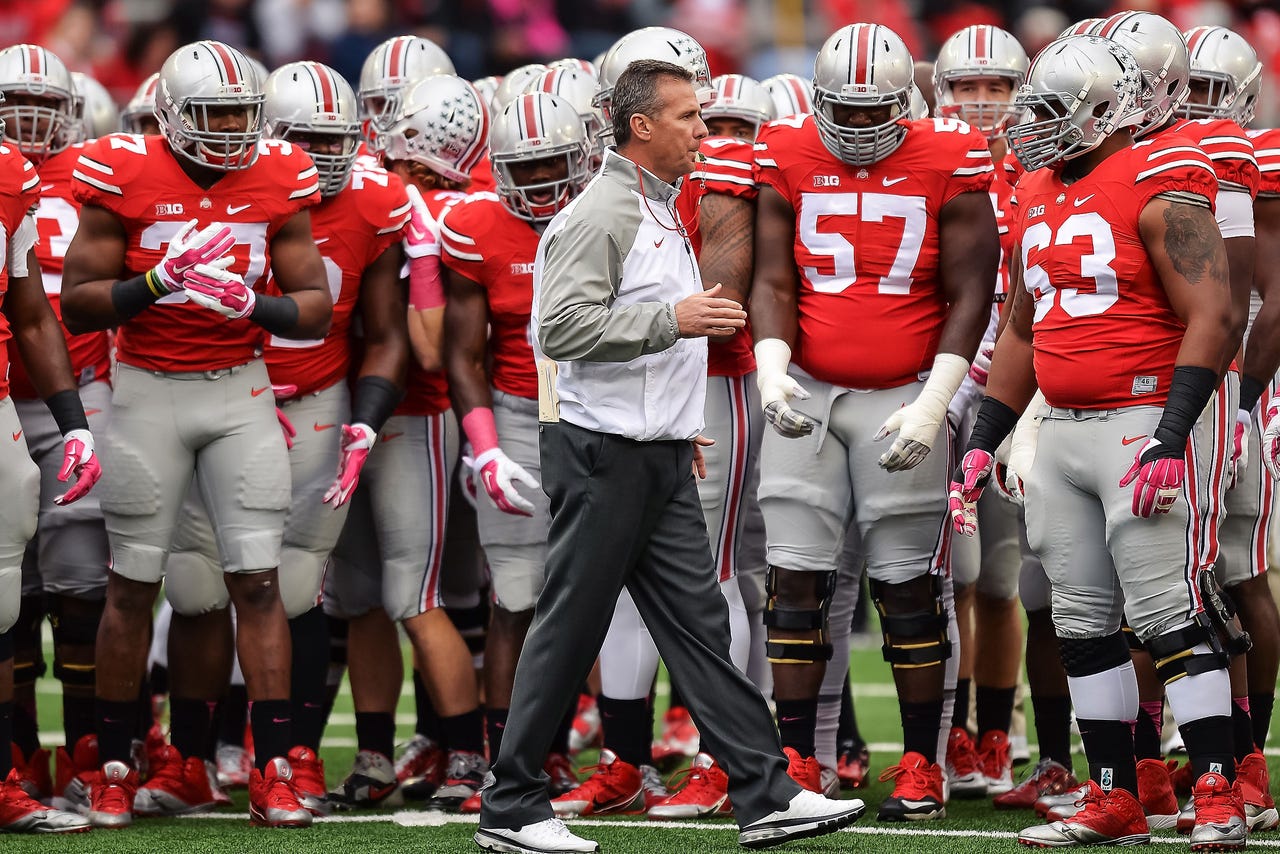 COLUMBUS, Ohio -- By the time Ohio State returned home from Saturday night's Big Ten Championship Game, it was very much Sunday morning. Unable to sleep for myriad reasons, Ohio State coach Urban Meyer started working on recruiting schedules. 
The future never stops. Even when the present is uncertain.
That work for Meyer started around 4 a.m. Sunday. By early afternoon, Meyer and his players received the news they'd been awaiting.
The Buckeyes are in the first College Football Playoff. On Jan. 1, No. 4 Ohio State will play No. 1 Alabama in the Sugar Bowl. 
"I thought maybe next year," Meyer said of his team's playoff chances earlier this season. "I thought we were still too young."
The young Buckeyes have grown up quickly and nicely, and after Saturday night's 59-0 rout of Wisconsin Ohio State got the news confirming it will stay ahead of schedule. Meyer said after the game he had "no doubt" Ohio State belonged in the four-team playoff field, but he admitted the playoff committee had a very tough job.
Sunday, he reflected upon how far his team has come since August and a Sept. 6 loss to Virginia Tech. 
"We had four new offensive linemen, a brand new tailback, issues on defense," Meyer said. "I didn't know. I liked the young players. I thought once they grew up it was going to be (good). They just grew up rather quickly.
"When did that start? I started seeing it but I didn't believe it completely until the experience we had on Saturday night."
As he did Saturday night, Meyer on Sunday said this Ohio State "is the most improved team I've ever been around."
The rout of Wisconsin for Ohio State's 10th straight win came with sophomore quarterback Cardale Jones making his first start. The Buckeyes lost two-time Big Ten Player of the Year Braxton Miller to a shoulder injury in August, and after a rough start freshman J.T. Barrett set a new Big Ten record with 43 total touchdowns before breaking his ankle in the regular-season finale vs. Michigan.
That recruiting schedule Meyer made Sunday morning will still be valid with this current team preparing for final semester exams. A really difficult football test in New Orleans vs. Alabama follows, and Meyer knows from his experience coaching Florida what a Nick Saban-coached Alabama team brings to the table. 
"I know exactly what I'll see when I flip on the film," Meyer said. 
He has a little over three weeks to get his team up to speed. The winner plays Jan. 12 in Dallas for the national title.
That date has been on the calendar for a while. An ahead of schedule Ohio State team is now one win from getting there. 
---