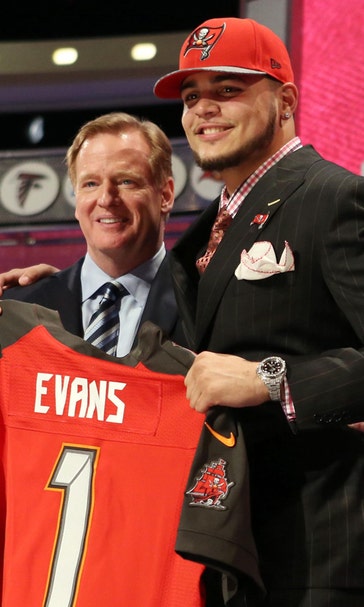 Buccaneers grab WR Mike Evans with 7th pick
BY foxsports • May 8, 2014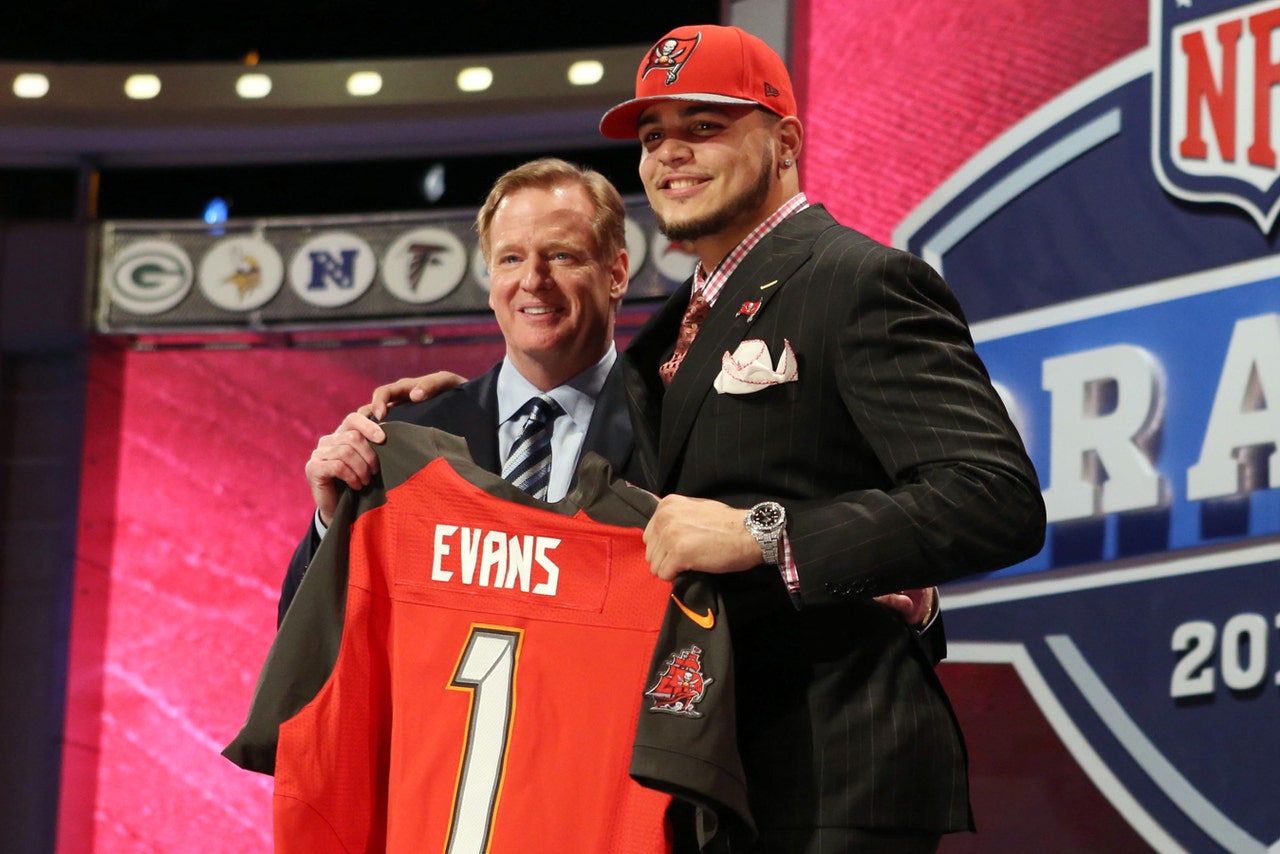 TAMPA, Fla. -- Mike Evans is coming to the Tampa Bay Buccaneers.
The Bucs took the Texas A&M wide receiver seventh overall in the first round of the NFL draft Thursday night, adding a complement to top target Vincent Jackson. Known as a sizable presence at 6-foot-4, 231 pounds, he had 82 catches for 1,105 yards and five touchdowns in 2012 and 69 catches for 1,394 yards and 12 touchdowns last year.
Evans, who was at Radio City Music Hall in New York for the announcement, was clearly emotional after his pick. He failed to fight back tears after his selection as coach Lovie Smith's and general manager Jason Licht's first draft pick since their hire this winter.
"I was trying not to cry," Evans said after being drafted. "It's a blessing."
Evans, 20, became a consistent producer for the Aggies alongside his Heisman Trophy-winning quarterback Johnny Manziel. He gained at least 100 yards receiving in nine games. In two seasons at Texas A&M, he became one of just five players in program history to gain more than 2,000 yards receiving.
Evans should provide an immediate upgrade to the Bucs' passing game. They ranked last in the NFL in 2013 by averaging 176.2 passing yards per game. Jackson led the team with 1,224 yards receiving, but Tim Wright followed far behind in second at 571 yards receiving.
Some will likely greet Evans' pick with disappointment, though. It was thought among some that Manziel, his much-hyped teammate, could be an option as Tampa Bay's quarterback of the future. But Smith and Licht were pleased that Evans fell to them, and both offered no hint that Manziel was a major consideration at the spot.
Many considered Evans to be the second-best wide receiver in the draft behind Clemson's Sammy Watkins, whom the Buffalo Bills selected fourth overall after trading up from No. 9 with the Cleveland Browns.
You can follow Andrew Astleford on Twitter @aastleford or email him at aastleford@gmail.com.
---