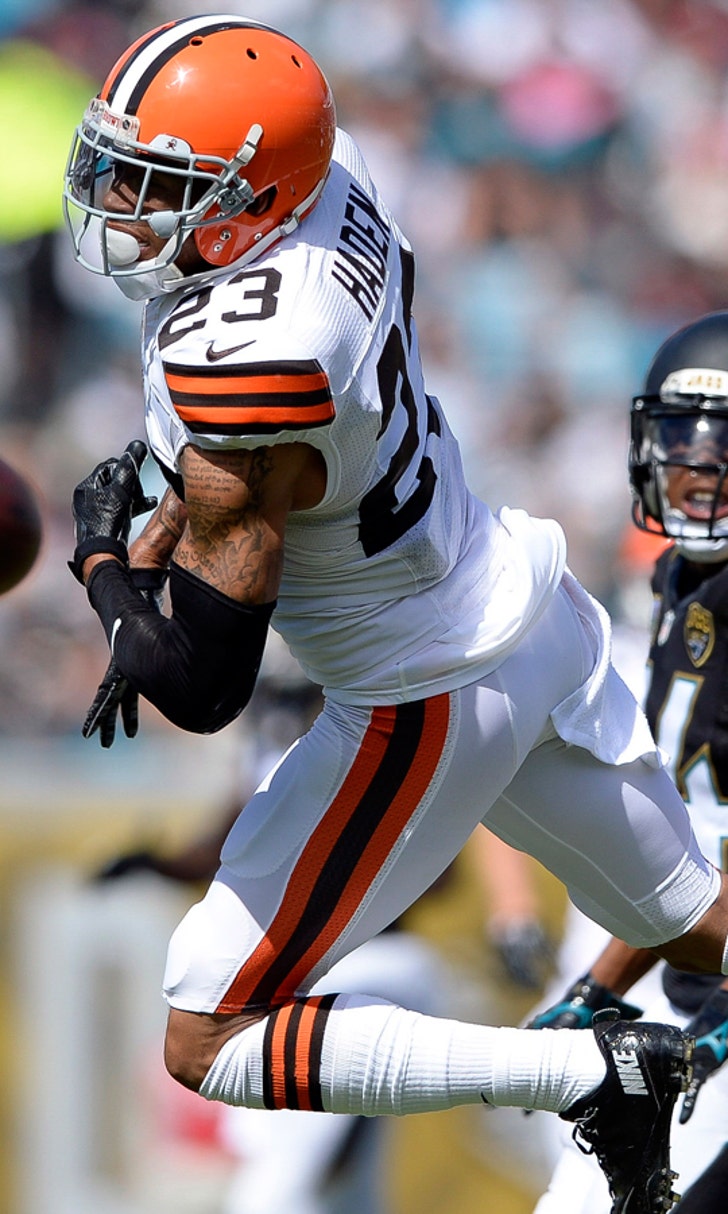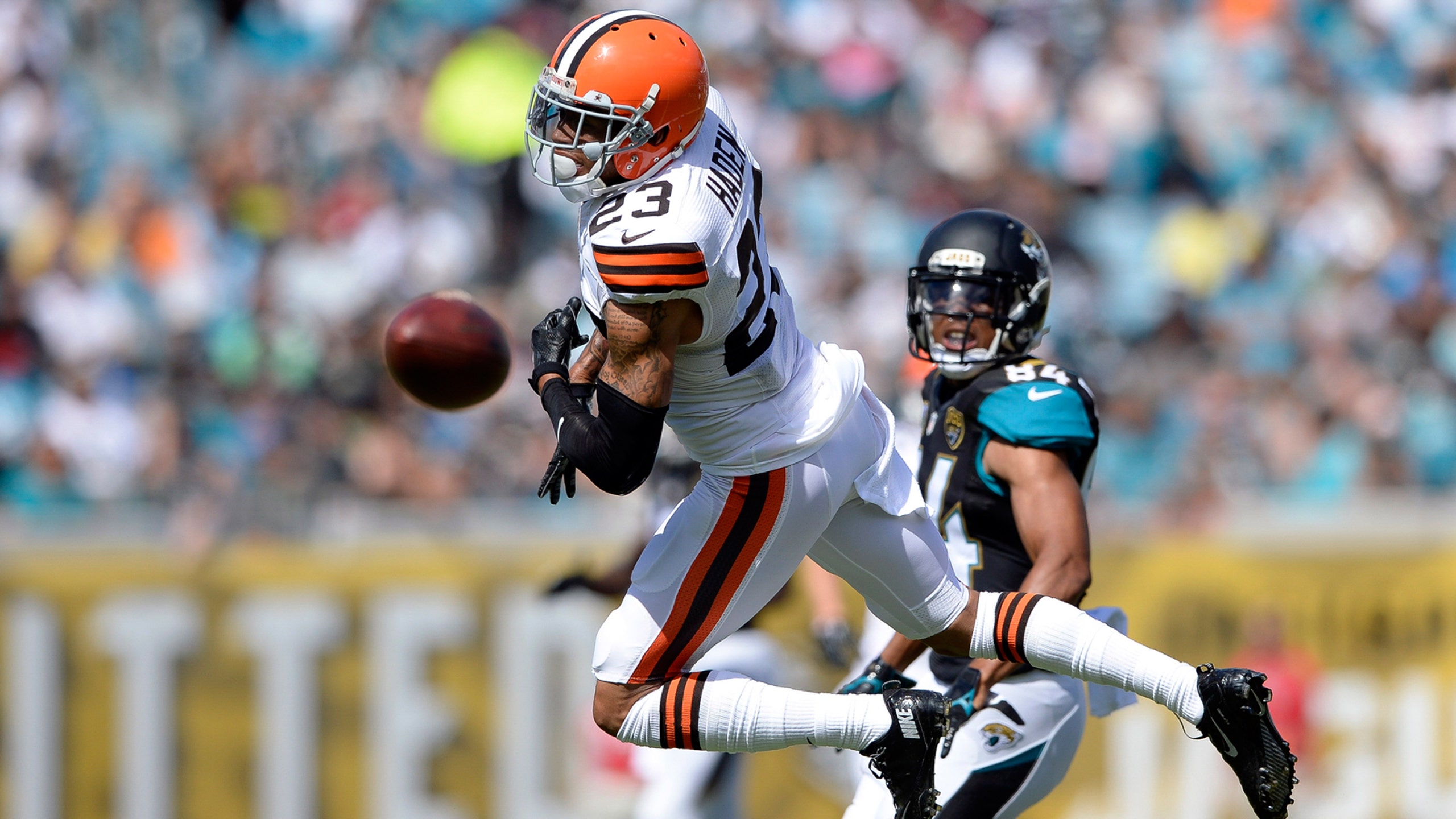 Browns trying to beat hangover, Raiders
BY foxsports • October 22, 2014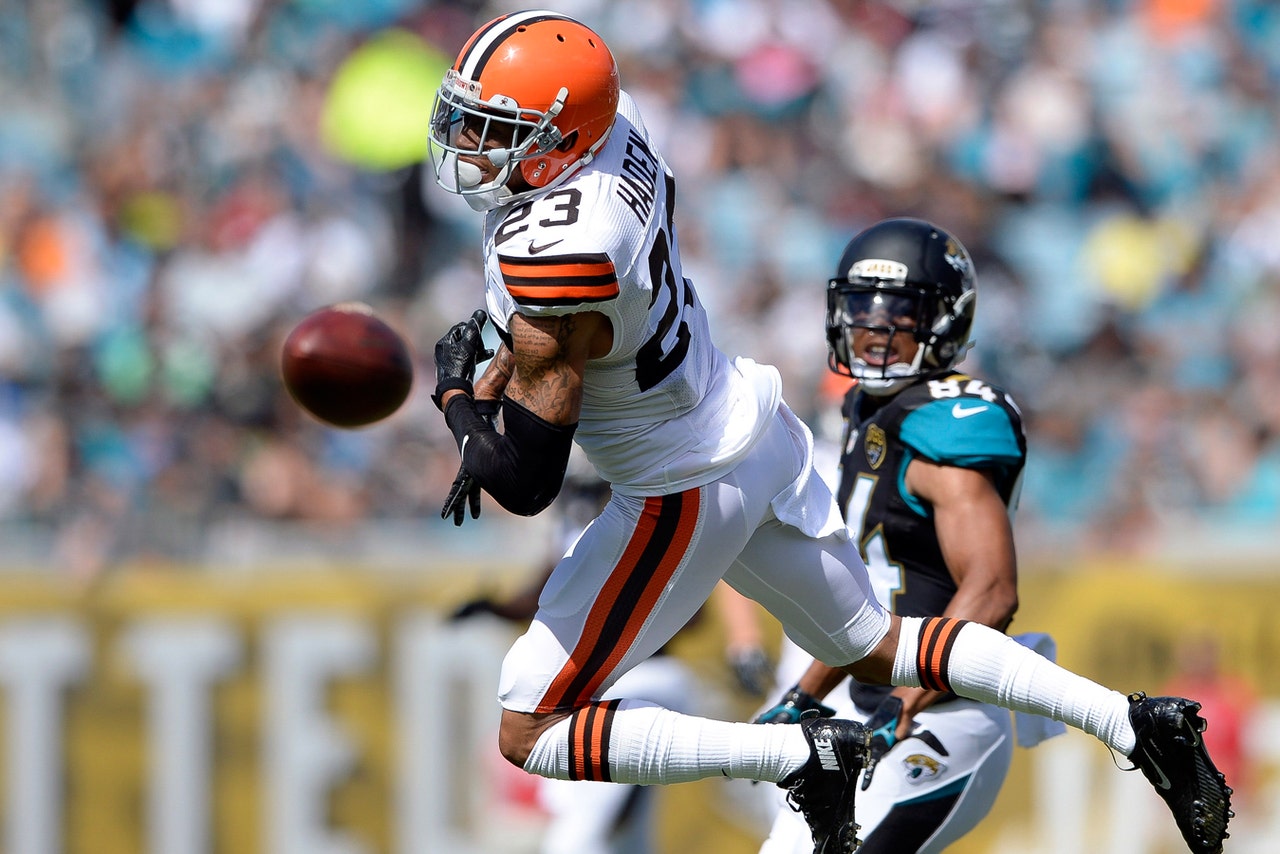 In a thorough, decisive beating of a Pittsburgh Steelers team that was begging to be beaten thoroughly and decisively on Oct. 12, the Cleveland Browns were good enough to make long-time observers believe some sort of corner had been turned and that a team that's long been losing was ready to go on a run with two winless opponents and a one-win team ahead.
Many an ankle has been sprained jumping to conclusions.
Many a bruised ego has been suffered from losing to the Jacksonville Jaguars.
Today, these Browns are 3-3, back in fourth place in the AFC North, back trying to recapture momentum and the play over the first five games that inspired hope and confidence. They've still played more good football than bad, and they still have the opportunity to put together a run towards respectability and life among contending teams.
They have to be better.
They have to understand there's little margin for error, even this weekend against a winless Oakland Raiders team that's already fired its coach, been blown out on two continents and is playing a rookie quarterback.
The Browns are presumably doing some soul searching this week.
"I think it's good that we lost last week," Browns quarterback Brian Hoyer said in his weekly group media session Wednesday. "I don't think that we underestimated anyone but now I think we see that no matter who we're playing we have to be at our best and there are no excuses and we have to go out there and execute."
That doesn't inspire a lot of confidence.
The Browns should know they aren't good enough to chalk up any game as a win. Any player who's been on the roster longer than these two months should know the Browns are still basically seeing themselves in the Jags, Raiders and Bucs -- and that players on those teams are seeing opportunity in games against the Browns.
There's only way to change that.
Win.
There's plenty of time for that. The Browns are still two games from the halfway point of their season. It's early enough in the season that one stinker last week took the per-game scoring average from almost 27 to 23. Some numbers lie and some can be spun multiple ways, but in a bottom-line league it comes down to outscoring the other guys, and last week the Browns scored just six points in Jacksonville.
Further cause for alarm: Over the last two games, Hoyer's season completion percentage has fallen from 62.1 percent to 55.8.
The Browns appeared to be building a real strength with a commitment to running the ball behind a very good offensive line, then center Alex Mack went down and last week the Browns could hardly run the ball at all.
Was the offense just overachieving early? That seems a valid question. The offensive numbers still rank in the top half of the league in all the major categories, and the rushing offense and total offense are both still in the top 10. Back at home against a Raiders team that's dead last running the ball -- the Jaguars were last last week before the Browns failed to tackle Denard Robinson -- and 29th in stopping the run.
The only major statistical category in which the Raiders don't rank in the bottom 10 is pass defense, which is what happens when teams are always losing. Their opponents are always running.
Hoyer said getting back on the practice field Wednesday was good for the overall mindset, that it provided a chance "to learn from our mistakes and move on."
Hangovers are supposed to be for fans.
Hoyer admitted to being "angry" about how he played, and he should be. For as bad as the Browns were for most of the day in Jacksonville, they had their chances.
"Of all the games I've ever played," Hoyer said, "that was the worst I've ever felt after one."
Maybe it was just a bad day all around, all at the same wrong time. Maybe the Browns will come back from it ready to stop the run, ready to play better on the offensive line, ready to get the passing game going again. It would be nice if they could find somebody to catch a punt, too, but the other stuff is more pressing.
"After last week's performance," Browns coach Mike Pettine said, "Sunday can't come soon enough."
These Browns still have an opportunity to be different, to have a season, to put something together. Pettine said the offense has to "get back to our formula," and the defense playing in a late afternoon home game with an extra-lubed crowd has to do its part, too.
Based on history both recent and going back 15 years, nobody's giving the Browns the benefit of the doubt. They've left themselves in a spot where they can't afford another slip, either.
Follow on Twitter FSOhioZJackson
---