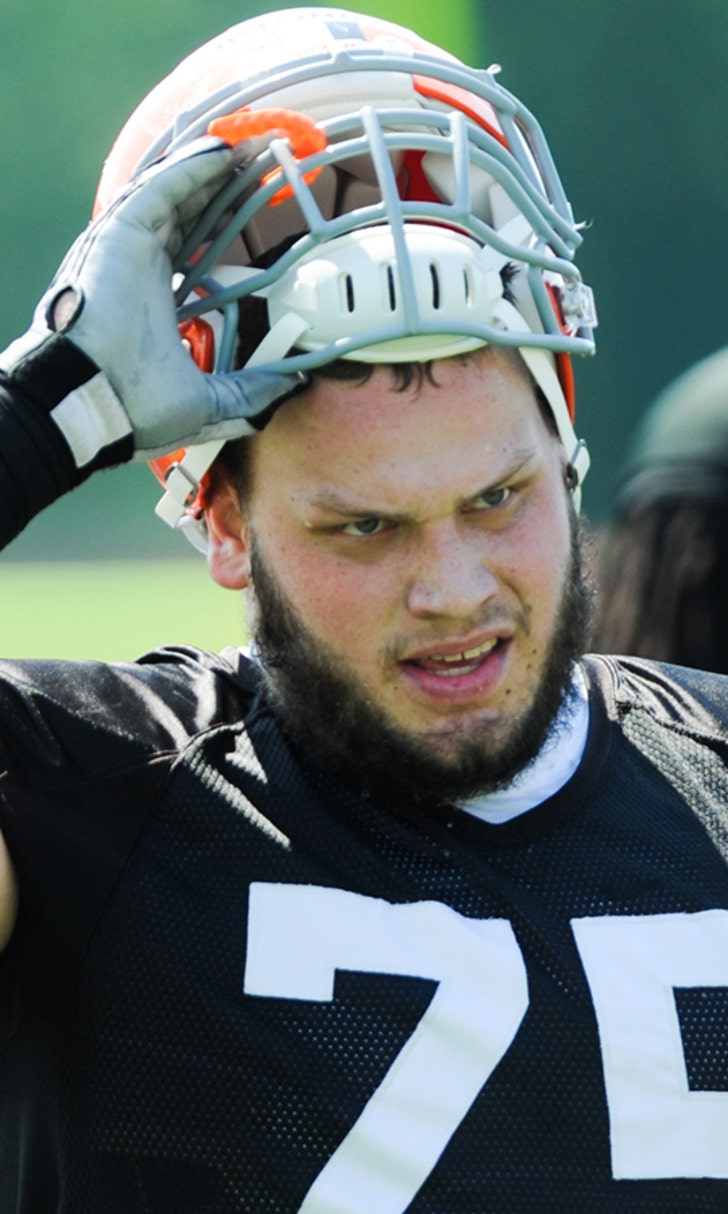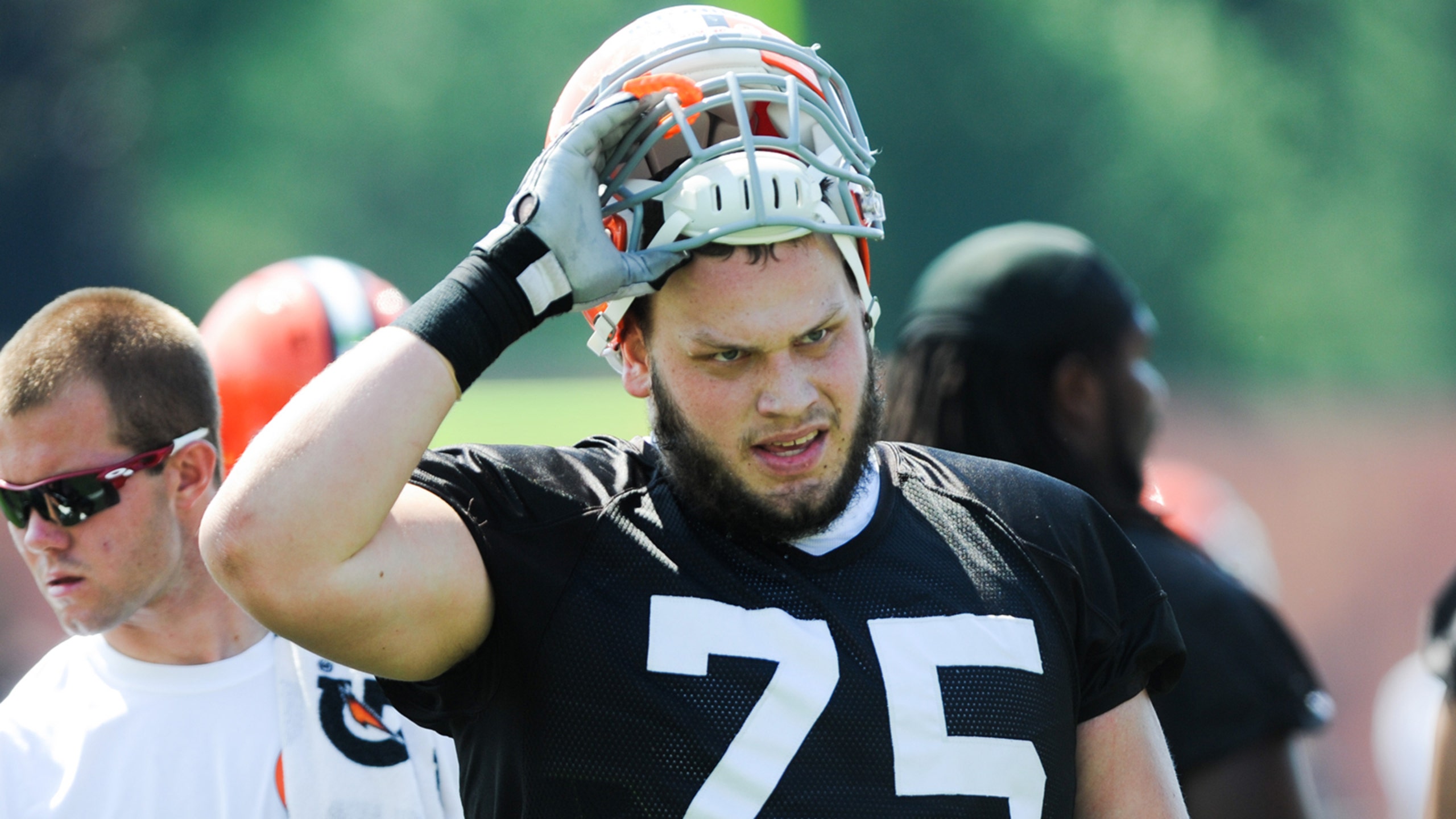 Browns notebook: Rookie G Bitonio off to a great start
BY foxsports • August 11, 2014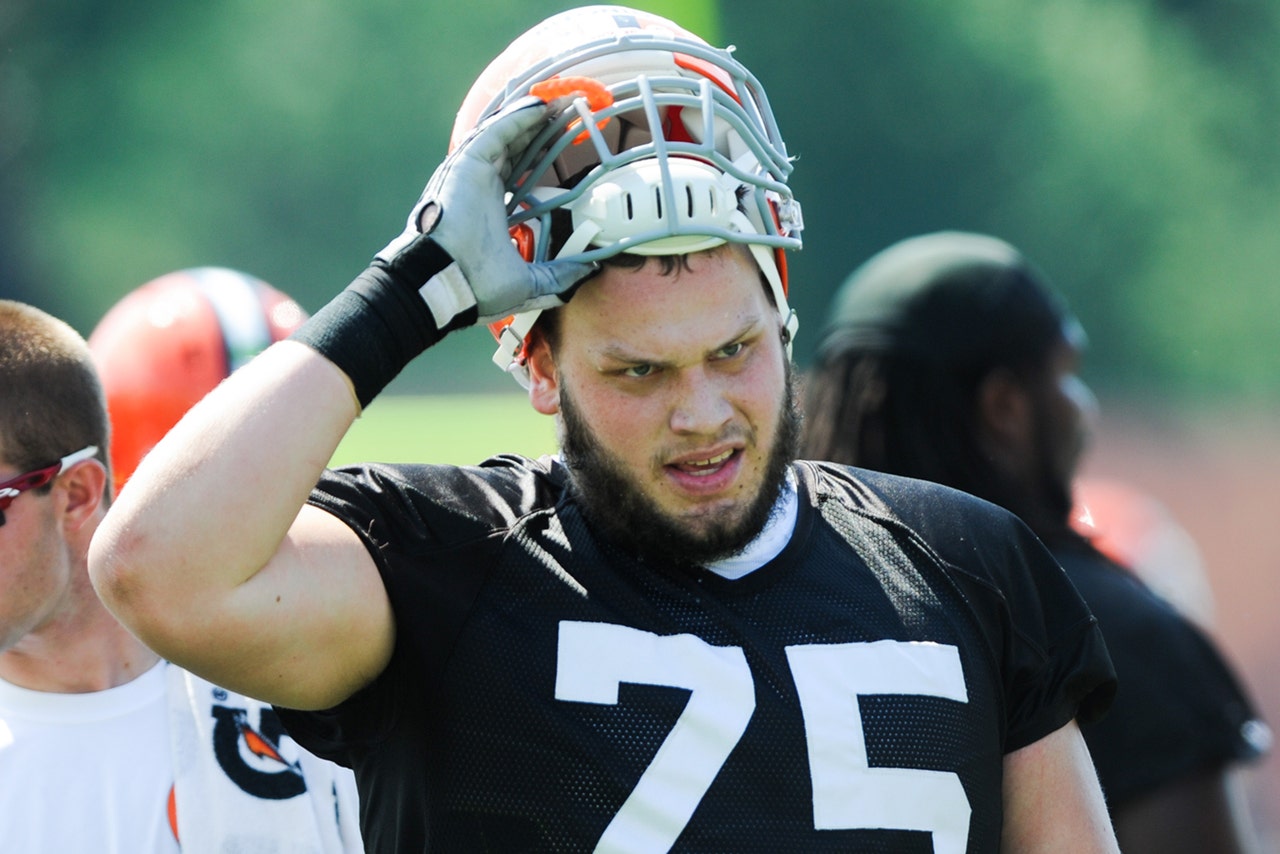 BEREA, Ohio -- Of all the Browns 2014 draft choices, it appears the player that is not talked about very much might just be the player with the biggest impact on the offense--at least early on.
Joel Bitonio has been inserted at left guard with the starters since being drafted 35th overall by the Browns in the most recent NFL Draft. Bitonio--not Justin Gilbert, not Johnny Manziel--is the only rookie currently listed as a starter on the team's depth chart.
Bitonio (6-4, 305) graded out as the top Browns starting lineman in the preseason opener according to ProFootballFocus.com. That is impressive enough in his first game, but he was going up against the notorious Lions' front four led by Ndamukong Suh and Nick Fairley.
Mike Pettine said the line as a whole played well with Joe Thomas at left tackle, Bitonio at left guard, Alex Mack at center, John Greco at right guard and Mitchell Schwartz at right tackle.
"I think the offensive line, that group of starters played pretty well," Pettine said. "I thought they handled a defensive front that a lot of people consider to be one of the better ones in football. It was really different for them. They play blocks and they penetrate a little bit more than what our guys have gone against back in the spring, so it was a little bit of an adjustment for them."
The first team line only played three series, but Pettine was happy with their effort.
"I thought we protected the quarterback well with that group," Pettine said. "I was very pleased with where we are as an offensive line. There are some areas for improvement, but I thought for the first time out, they were solid."
For Bitonio's first experience in the NFL on the road, quarterback Brian Hoyer said Bitonio fit right in.
Hoyer was asked if he felt the situation at first, might have been too big for him.
"No, I don't think so at all," Hoyer said. "We were out there (in the huddle) and I said to him when we didn't take a receiver in the second round, I was a little worried, but now after having him out there and seeing him play, I'm sure thankful we got him because he's aggressive he has a mean streak about him which you have to have at guard.
"He's very athletic for how big as he is," he said. "I'm so thankful we have him even though he's a rookie, he's impressed me and already become a professional and fits right in with those guys."
Pettine said it's important for the offensive line to play well for what the offense wants to do this season.
"(The offensive line) is something we want to be a strength of this team," he said. If you have a good offensive line, you're able to run the ball and you're able to protect the quarterback. That's something that we said from day one and that's something we're very pleased about coming out of (the Lion's game)."
 EXTRA POINTS
Cameron Anxious to Return: TE Jordan Cameron was on the practice field with a non-contact jersey on took part in the 7-on-7 passing drills.
"The coaches are easing me back in," Cameron said after practice. "I'm anxious to get back in there."
Cameron suffered a sprained AC Joint in his shoulder in the scrimmage at the University of Akron last Saturday. Pettine said there's a chance Cameron could be back in full contact at practice as soon as Tuesday. He also said he expected him to be able to play next week in the second preseason game.
"We'll see how he feels (tomorrow)," Pettine said. "I anticipate him going against Washington."
Back At It: Besides Cameron, DB Tashaun Gipson (knee) and WR Travis Benjamin (knee) were back practicing after sitting out Saturday's game. OL Reid Fragel (leg) and OL Alex Parsons were also back practicing.
Moving On Up: Pettine said that LB Chris Kirksey and OLB Jabaal Sheard impressed in the first preseason game and the coaches would be "increasing their roles."
Gilbert Still Out: CB Justin Gilbert (groin), DL Billy Winn (abdomen), WR Nate Burleson (hamstring), WR Josh Gordon (undisclosed), TE MarQueis Gray (concussion) and LB Darius Eubanks (knee) were on the side with trainers.
Pettine was asked about Gordon's injury.
"It's a minor thing," he said. "We decided to hold him out."
Players not on the field were: LB Eric Martin (concussion), OL Randall Harris, DL Calvin Barnett, LB Keith Pough, TE Kyle Auffray and OL Michael Bowie. OL Nick McDonald (wrist) is still on the Active/non-football injury list.
Bowie was signed with an injury off waivers from the Seahawks and Pettine said it was "looking that way, nothing final" when asked if Bowie would be out for the season.
Thomas Rests: OL Joe Thomas was on the field but given his scheduled day of rest.
First Time: Pettine was asked about coaching his first preseason game.
"It was fun," he said. "I remained reasonably calm. It was a good first experience for all of us."
Singing In The Rain: The Browns practiced in a steady rain for portions of practice and Pettine said unless it was lightning they wanted to get a chance to practice in less than ideal weather conditions.
Next Up: The Browns return to the practice field on Tuesday and Wednesday from 9:30 am-12:10 pm before having an off day on Thursday. The team will return to practice Friday before a closed practice on Saturday. The Browns will play their second preseason game against the Redskins next Monday in a nationally televised game on ESPN's Monday Night Football.
---