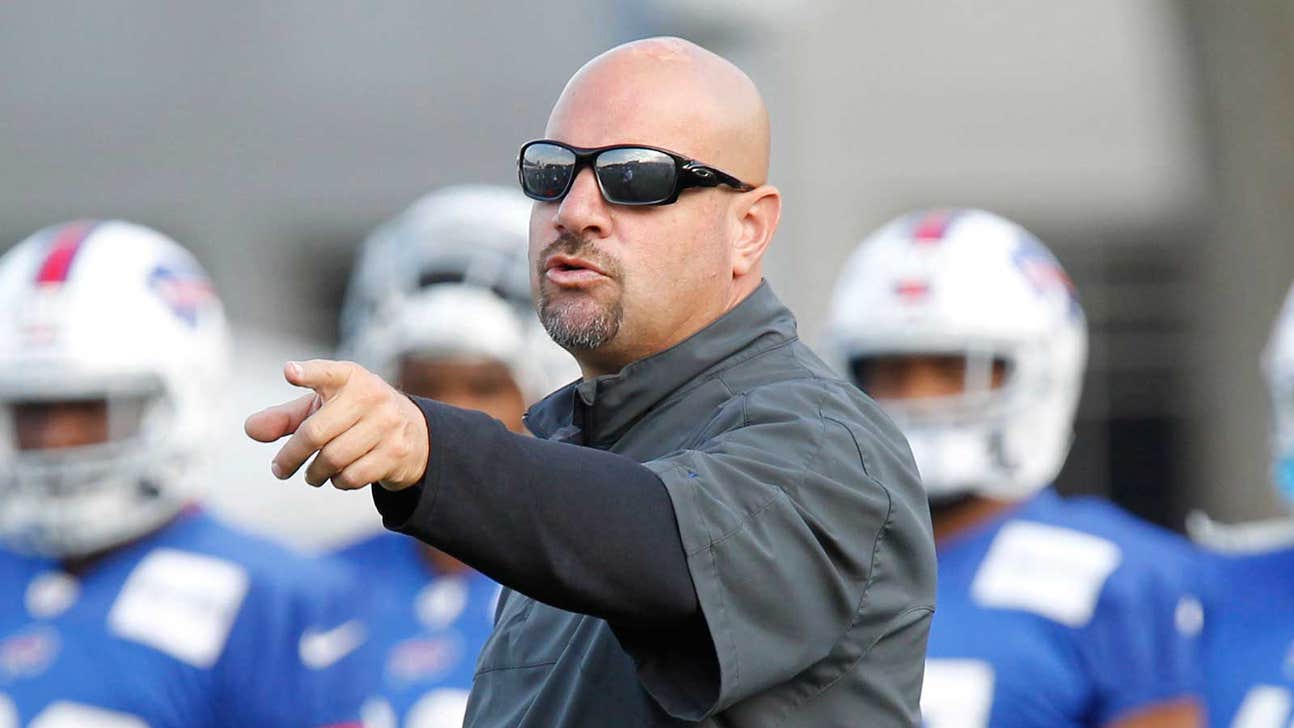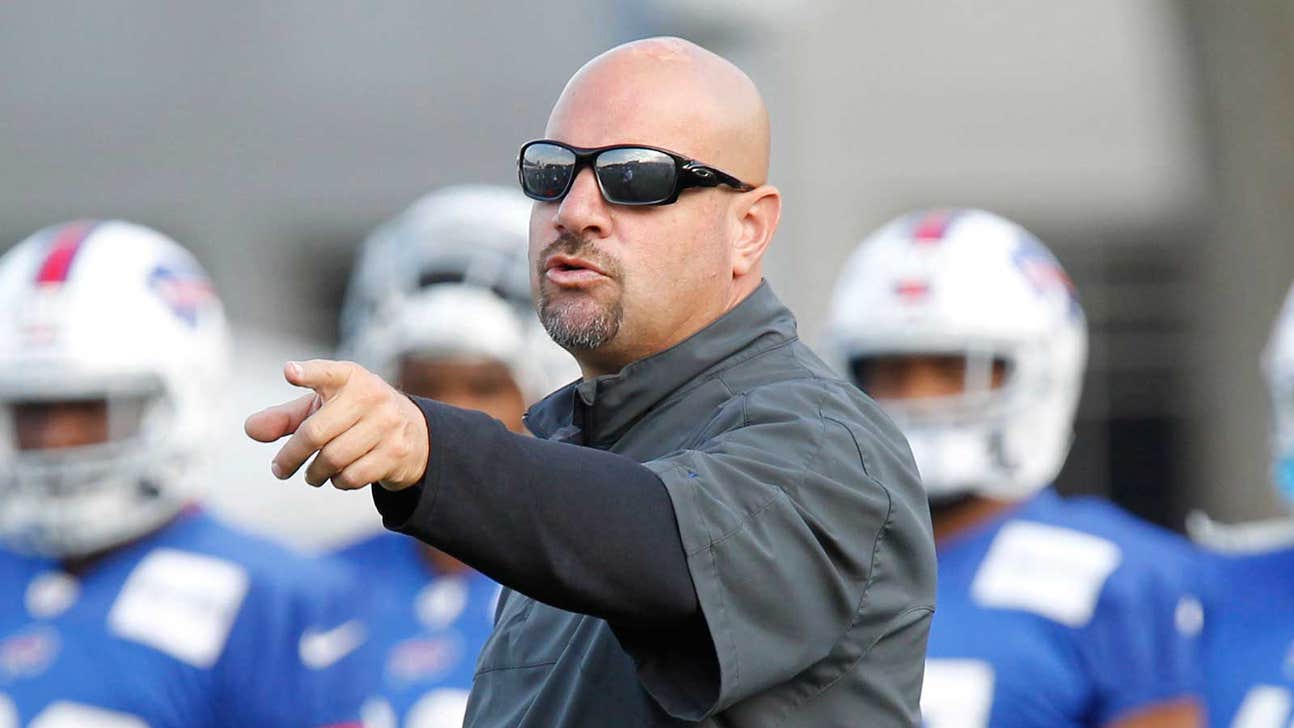 Browns name Mike Pettine head coach
Published
Jan. 23, 2014 3:49 p.m. ET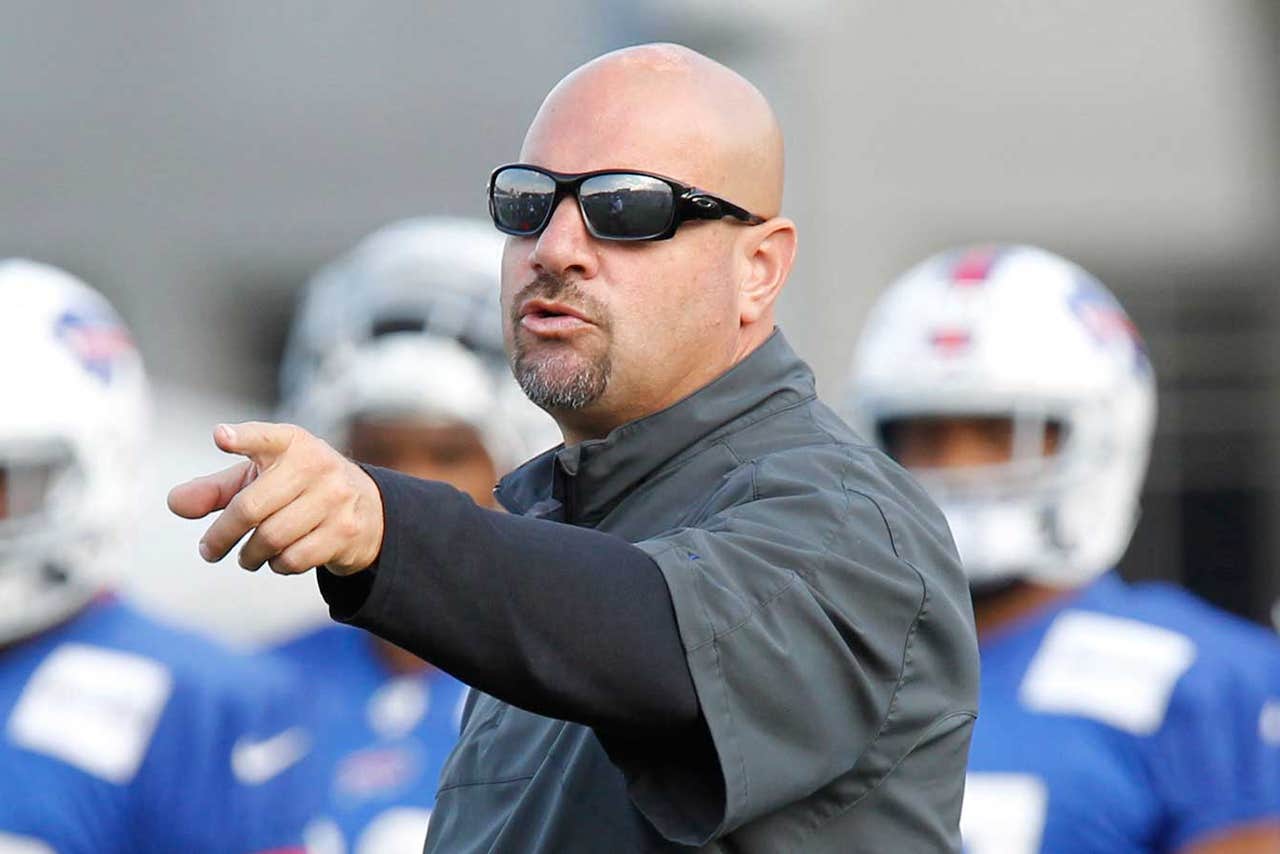 The speculation is over and the Browns have hired former Bills defensive coordinator Mike Pettine as their new head coach.
Pettine arrived in Cleveland this afternoon and the details were worked out within two hours. He had met with team officials for the third time since Jan. 16. His second interview was this past Tuesday. He will be introduced at a press conference this afternoon.
Pettine is the 15th full-time coach in team history.
Pettine  joins the Browns after spending 2013 as the defensive coordinator for the Buffalo Bills and the 2009-12 seasons as the defensive coordinator for the New York Jets. Pettine has helped his units to a top 10 finish in total defense in all five of his seasons as a defensive coordinator.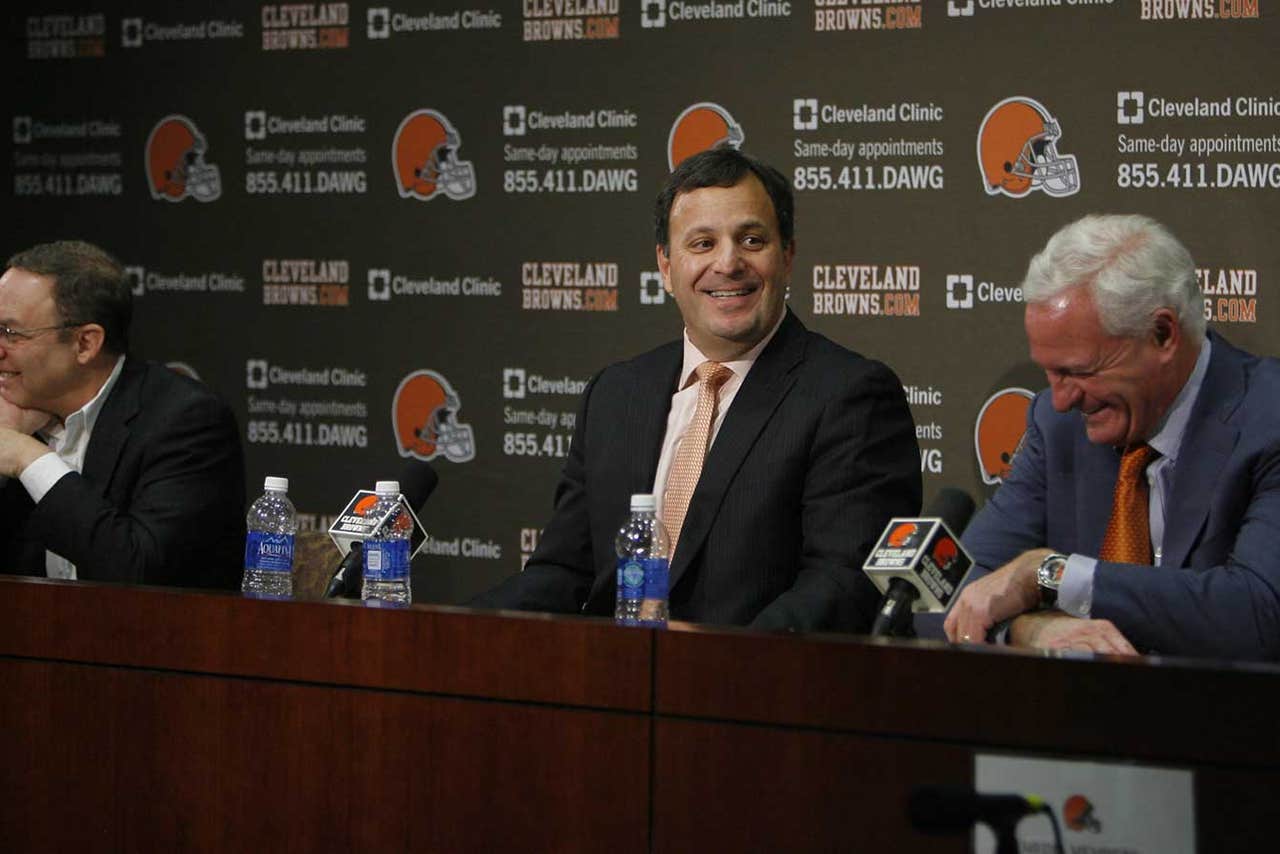 BROWNS PRESS CONFERENCE
Live coverage on SportsTime Ohio during All Bets Are Off

SportsTime Ohio will carry today's Cleveland Browns press conference LIVE as Mike Pettine will be formally introduced as the Browns head coach by Owner Jimmy Haslam and CEO Joe Banner.
"We are thrilled to announce Mike Pettine as the new head coach of the Cleveland Browns," said Owner Jimmy Haslam. "Mike is the epitome of what we want the Browns to be -- tough, aggressive and innovative -- with a blue-collar, team-first mentality. He knows what's necessary to beat teams in the AFC North. Most importantly, Mike has repeatedly shown the ability to lead his players to consistent improvement and success, clearly what we are striving for as he leads the Cleveland Browns moving forward."
"We wanted to be thorough from the start," said CEO Joe Banner, "and we interviewed as many people as we could. From that group, we hired the best individual for this job. Our players and fans are going to really enjoy Mike Pettine and his leadership style. We're excited to have him out in front of our team, and we look forward to working closely with him."
During his season in Buffalo, Pettine implemented an aggressive defense that set a franchise record with 57 sacks, second-most in the NFL in 2013 after finishing tied for 18th in the league with 36 in 2012. Buffalo was the only team to have three players record double-digits sacks, with DE Mario Williams leading the team and finishing fourth in the NFL with 13.
Under Pettine, the Bills defense finished 10th (333.4) in the NFL in total defense, after finishing 22nd (362.9) in 2012. Buffalo also led the NFL in opponent completion percentage (55.3), finished second in interceptions (23), third in opponent quarterback rating (74.9), fourth in passing defense (204.4), sixth in yards per play (4.90) and tied for sixth in takeaways (30).
Mike Pettine's Coaching Background:
1988-92 Central Bucks West High School, assistant coach
1993-94 University of Pittsburgh, defensive graduate assistant coach
1995-96 William Tennent High School, head coach
1997-2001North Penn High School, head coach
2002 Baltimore Ravens, coaching and video assistant
2003 Baltimore Ravens, coaching assistant/quality control coach
2004 Baltimore Ravens, defensive assistant
2005-08 Baltimore Ravens, outside linebackers coach
2009-12 New York Jets, defensive coordinator
2013 Buffalo Bills, defensive coordinator
2014-Cleveland Browns, head coach
---