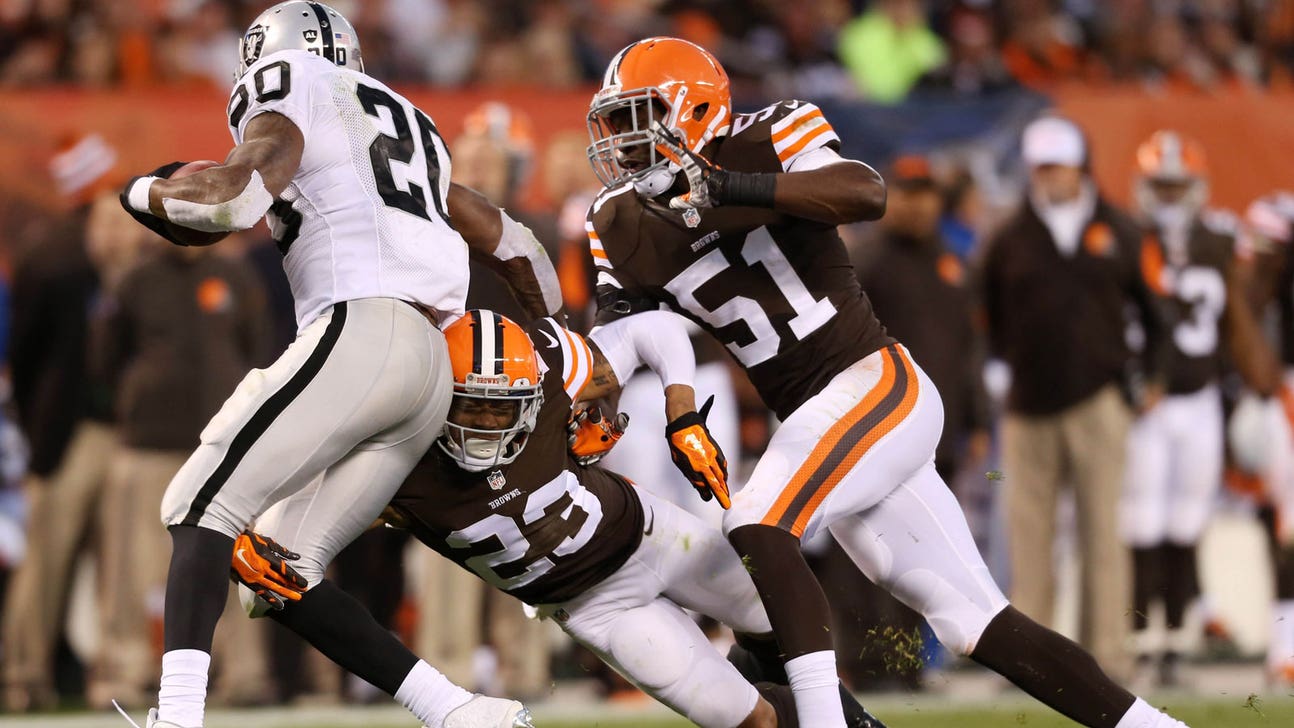 Browns leftovers: Win's a win, loss of Mack impact & fortunate bounces
Published
Oct. 27, 2014 12:08 p.m. ET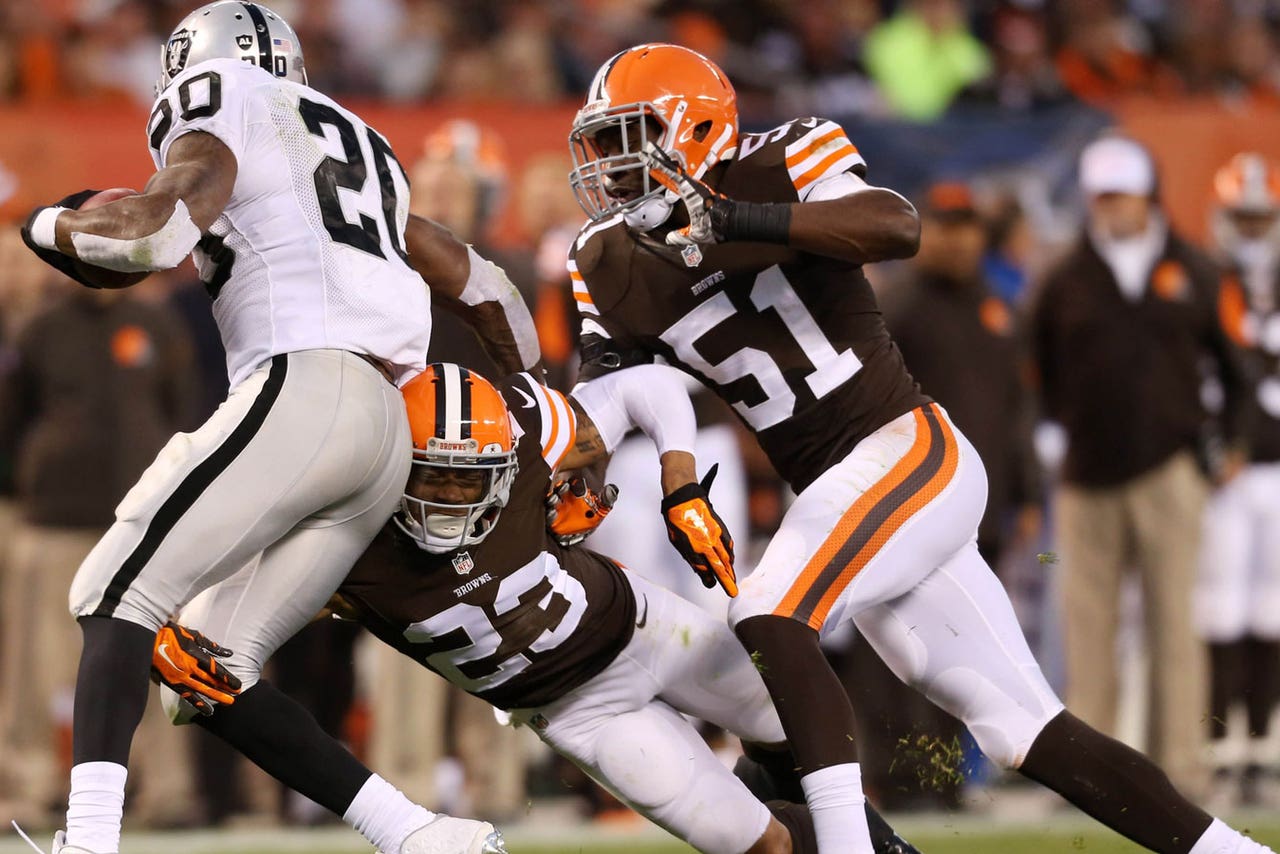 Three leftover thoughts and observations in the wake of the Browns 23-13 win over the Raiders on Sunday...
1. As mentioned before in this space, you are what your record says you are. So, at 4-3, the Browns are a winning team. The Raiders, at 0-7, are just awful. And that's why the Browns are 4-3. It was neither pretty nor especially memorable, but the Browns won and no one who knows the history of this team can complain about that. The defense showed up and did what it was expected to, keeping the Raiders out of the end zone until garbage time. More than that, Paul Kruger and Joe Haden played especially well -- the way the Browns pay them to play. Maybe the defense is rounding into form and finding its identity, as Browns coach Mike Pettine said after the game. It's hard to say after playing the Jags and Raiders back to back, but progress was necessary and at least some is showing. If the right guys keep playing well and the Browns can generate a consistent pass rush, this defense could keep getting better.
2. Speaking of guys with big contracts, Alex Mack really was worth every penny, wasn't he? The Browns offense misses him dearly and hasn't been the same since Mack was injured. Now, when it comes to the Raiders game, if you're going to pick one quarter to play well there are worse choices than the fourth quarter, but it's tough to be confident about the way the Browns have played offense the last four quarters -- especially with Jordan Cameron suffering another injury and especially because a couple bounces and a couple near Raiders interceptions could have changed that game completely. The Browns are 4-3 and would like to say they're in the thick of things in the AFC North, so they should be judged against other winning teams. Everybody has an off day, but this offense appears to have hit a wall. Or maybe it has hit its ceiling? We'll know better over the next 11 days -- both about the offense and whether the Browns are really going to be playing for anything this season.
3. One of the fortunate bounces the Browns got came when Travis Benjamin inexplicably ran backward on a punt return and fumbled. The Browns at least caught punts Sunday, but that area remains a mess. The run game and third-down offense are a mess, too. On the bright side, Andrew Hawkins is making plays and the receiving corps as a whole continues to squeeze every ounce of playmaking ability and every yard out of what it has. The Browns are 3-1 at home, which is about as rare as the Browns being 4-3, and it's impossible to complain about that. This is a program still in the very early stages. It's a team that's positioned itself to play significant games in November. Those things mark progress; maybe major progress. The Browns right now don't look like a team that will end up with a winning record but right now they are a team with a winning record and a date with the 1-6 Buccaneers on tap. Maybe happier days are ahead; maybe sooner, maybe later. You are what your record says you are, and Cleveland has had much worse Monday mornings than this one.
---